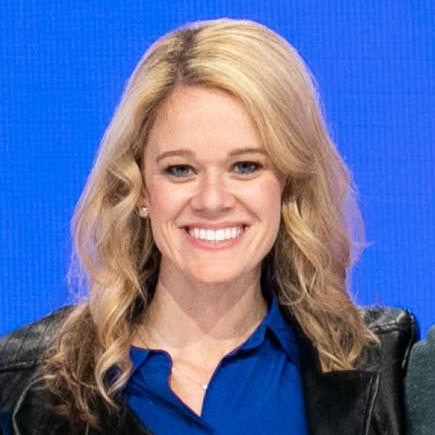 From signing a lease on a house to initialing a salary contract from your employer, some of life's most important moments are memorialized by a pen-to-paper agreement. Unfortunately, the excitement that stems from these monumental moments can be stifled by lost packages, finicky fax machines and inkless pens.
What if you could send contracts at the speed of light, and get a response just as quickly?
Okta customer and partner DocuSign comes to the rescue with their digital transaction management service, making users more productive and efficient by decreasing the amount of time required to sign deals and get approvals. The DocuSign team recognized the need for speed and security when it came to these transactions, and we jumped at the chance to sit down with Mike Dinsdale, DocuSign's chief financial officer, to learn how DocuSign has realized cost savings (>$200k in annual IT savings) and improved employee productivity - and delivered a great service so you can get that signature more quickly than ever. Mike shared some great insight about the changing role of the CFO also shared insight into the 325% ROI on Okta investment. Read below for more details.
It's not often we speak with a CFO about their company's technology. What's changed about the CFO's role?
I think the new CFO is about accelerating the business. If we provide the best tools and allocate resources to the best places, we can drive the value of the business the most. We'll also be able to provide customers with all the different products, by applying the right resources to areas that will move the company forward from a product perspective, to move the company forward and create value for everyone.
You'll have better luck with me justifying different expenses around technology buys because I believe the companies with the best technology and the best people - people that understand how to leverage that technology to get the most out of their systems - will win.
How does identity management fit into that strategy?
We believe that as a SaaS company we want to use the best tools, and the best tools are available as SaaS products. The challenge, of course, is how you stitch them together to have one source of truth in one place -- and that's where something like Okta comes in.
Why did you choose Okta for identity management?
When we were initially looking at an identity solution [a few years ago], we started talking to the folks at Okta and some people at a company called Ping Identity. There was a real, big difference in how the two companies approached our requirements. Okta provided unbelievable service from the get go -- it was the attitude of "no matter what it takes, we're going to make you successful."
Have things changed since you started working with Okta a few years ago?
Things are so much simpler. With account provisioning and deprovisioning, it's so easy to control who has access to applications as people come, leave and change roles. Now everyone has the right access, and when they are not supposed to have access anymore, they don't. That's why we deployed two-factor authentication. Now we know if you are who you say you are. You can access all the applications you need, no matter where you are or what device you're on -- and that's huge!
You've seen a lot of growth in the past few years. How has Okta grown along with you?
We've gone through a huge expansion and today we have about 900 employees. Understandably, our requirements change constantly. No longer are our employees just in the United States; we have employees all around the world, so we're a completely different company than we were. Okta's been able to help us grow through all the various pain points as we become global, face different security requirements and face the explosion of mobile.
What would you say to someone considering an identity solution?
I think a company that has not deployed Okta needs to get moving -- the world is changing quickly. To be competitive and continue to accelerate your business, you have to leverage the tools that matter, and Okta helps you do that.
We at DocuSign believe that identity matters. Making sure we are in control and that the right people have access is incredibly important. Though it's a difficult problem, it's one that Okta has solved -- and in a way that is incredibly valuable.
Watch Mike Dinsdale's entire interview in the video below or watch the customer testimonial here. Also read more about the ROI of Okta in our online Docusign case study.