There Can Be Only One: Okta Named Sole Leader in Gartner's Magic Quadrant for Identity and Access Management as a Service (IDaaS)
Today, we're honored to be named the sole leader in Gartner's Magic Quadrant for Identity and Access Management as a Service (IDaaS), and a leader for the second consecutive year. This recognition is a testament to the hard work of Okta's team, the foresight of our founders, Todd and Frederic, and the trust that our customers place in us every day.
It is exceedingly rare to have a sole leader in a Magic Quadrant, and we believe that our unrelenting focus on execution and customer success has led to this recognition. You can find a complimentary copy of the report here.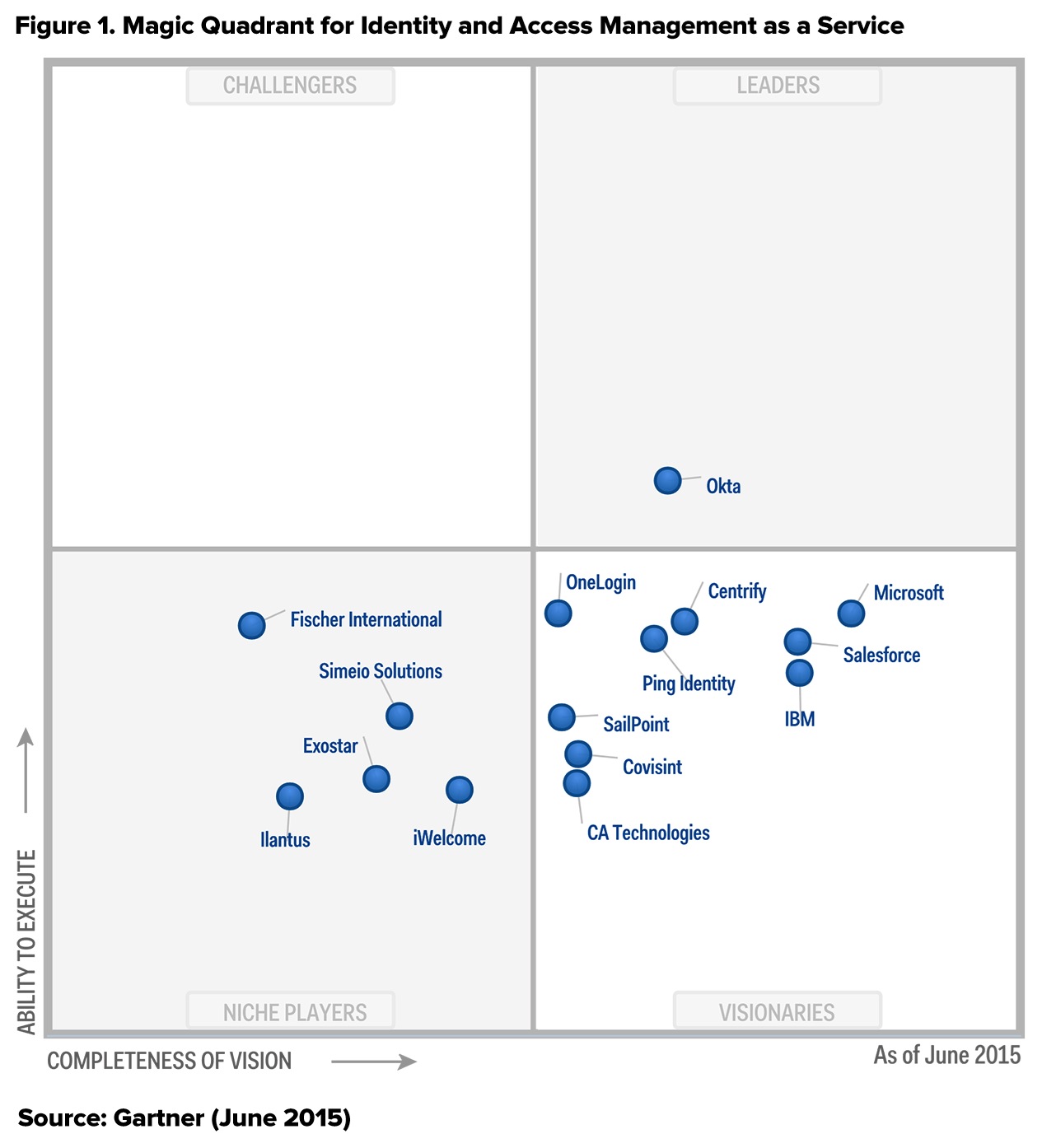 The IDaaS industry has officially gone mainstream – Microsoft, Salesforce and IBM are all new to this year's Magic Quadrant. The Okta team is proud both to have created the category, and to continue to lead innovation in the space. IDaaS is now transforming other industries, powering external portals and driving products like enterprise mobility management. As enterprises rapidly adopt cloud services that are consumed from mobile devices, and as every company pursues a digitization of their business, identity has emerged as a critical component of today's modern IT infrastructure. It's a rapid and impressive innovation that has massive implications for the future of the connected world.
This is certainly a placement that couldn't have been possible without our thriving partner ecosystem and thousands of amazing enterprise customers, including new companies like DISH Networks, MassMutual, and international customers, REA Group, Bakers Delight, Nova and Sophos. Nor could it have been possible without our many employees worldwide, including offices in the UK and Australia and new offices in Seattle and Amsterdam.
But, we're not resting on our laurels on account of this recognition. The Okta team is more excited than ever to serve our customers, innovate with our current product suite and execute on our vision to connect every person, device, app and service.
A special thanks to our customers and a happy congratulations to the Okta team.