A Seamless Shift to the Cloud: Okta for Biotech and Pharma
Pharmaceutical companies are at the forefront of innovation, but protecting patient data still needs to be a top priority. Many of these companies have a distributed, fluid, and mobile workforce. This involves physicians in hospitals, clinics, and labs; sales representatives or pharmacists around the world; or even collaborations with universities and other biotech firms. Requirements for end users therefore vary widely, but the safe storage and sharing of information and data is critical to remain compliant with regulations like Sarbanes-Oxley (SOX) and HIPAA.
Moreover, today's patients are increasingly attuned to their own health, equipped with tools and information that were previously much more restricted. Many pharma companies are empowering patients by enabling greater access to this information in the form of apps and support groups. They're doing so with powerful cloud identity tools that allow for secure and flexible identity and access management, allowing their teams to focus on making great strides in health and medication. These three customers were ahead of the curve:
Shire: Helping People Live Better Lives
Shire is one of the world's leading biotech companies focused on rare diseases. It specializes in providing therapy to patients with life-altering conditions, and the company simply cannot afford to be encumbered by inefficient, legacy technology that hinders productivity and puts patient data at risk. "We're a company that touches almost every aspect that a business can be in. We start at research, we go on to development, we have considerable manufacturing as well for our rare diseases business," says Bob Litterer, Shire's CISO. "We also then have suppliers and supply chain, we have sales, we have marketing, we have the typical business functions. We have it all."
Managing such a complex process required seamless identity management, so Litterer turned to Okta to ensure Shire's IT practices met the standards he needed. Okta provided Shire with an identity management model that was mobile, agile, and that integrated seamlessly with the applications they were already using — avoiding any delays or downtime. During set-up, synchronization between Shire's directory and Okta took only 20 minutes. With Okta, Litterer can see how many hundreds of thousands of authentications have been successful, knowing exactly who has access to what information, and ensuring efficiency and security from start to finish.
Hear more from Bob Litterer about Shire's transformation.
Allergan: Building Trust as a Global Leader
As one of the leading pharmaceutical companies, Allergan is focused on developing, manufacturing, and commercializing branded pharmaceuticals, devices, and biologic products for patients around the world. The company does this through an Open Science R&D model, which involves acquiring other companies and partnering with independent researchers.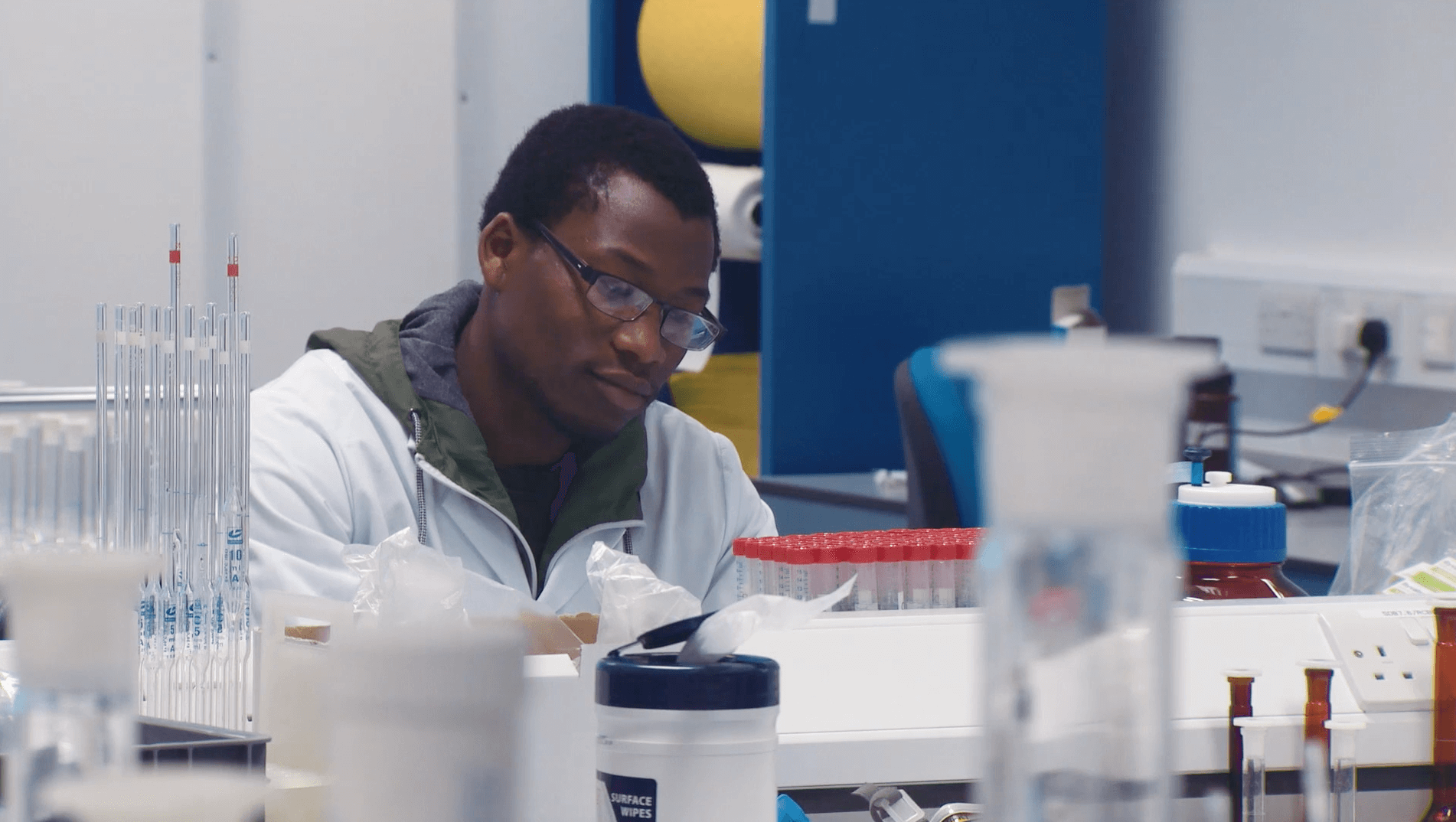 Mergers and acquisitions have been a huge part of Allergan's story, with 13 acquisitions in 2016 alone. Trust is a cornerstone of the business, not only with patients, but also for building and maintaining a good reputation among potential business or acquisition partners. "The competition for buying cutting-edge biotech firms or partnering in joint ventures can be high," says CISO Mike Towers. "You want to make sure you can go into one of those relationships and adequately protect the transaction, protect the integrity of the data. That could end up being a tipping point, from a competitive perspective."
From an IT perspective, consolidating applications, conducting audits, and ensuring regulatory compliance became an increasing challenge the more Allergan grew. The company lacked visibility into its employees' access. When a breach occurred, it was difficult to tell where the access came from, and provisioning new employees from acquired companies was a time-intensive, manual process.
Okta worked with Allergan to unite all applications into one identity platform — centralization is now standard. With Okta's Universal Directory, Allergan has a single source of truth, allowing them to consolidate directories between companies. Today, the company has integrated roughly 300 applications onto the Okta Identity Cloud — 40 are classified as core entitlements that most employees use regularly. Security is also at the forefront. "Okta's primary security benefits have a lot of impact," says Towers. "First and foremost, [Okta] allows us to immediately translate an HR event into a changing level of access. If you change roles, move on from the company, or relocate, the access is changed accordingly."
While this transformation began with internal employees and contingent workers, it has grown to include B2B partners and acquired companies, along with marketing or promotional partners, third-party clinical operations, manufacturing, and supply partners. This seamless communication and collaboration allows Allergan to continue building its ecosystem on a solid foundation of security and trust.
Learn more about Allergan's Open Science strategy.
AMAG: A Lean, Agile Team Amidst Rapid Growth
When AMAG first partnered with Okta, it was focused on a single drug: Feraheme, which is primarily used for the treatment of kidney disease. Today, it has multiple products that support maternal and women's health, anemia management, and cancer supportive care. When AMAG first approached Okta, the Vice President of IT only needed a staff of four in his department because they had made the shift from using Active Directory to onboarding new employees and providing streamlined access with the Okta Identity Cloud. This made his team scalable. "Not scalable in the sense of adding more staff, but scalable in the sense that if our company grew, doubled, tripled in size, we would not need to augment our IT department," he says. "We would not need to augment our data center. We would simply need to add more licenses in the Cloud."
When new employees joined the growing company, they would meet with six or seven departments before reaching IT. By that point, they'd been given multiple tools and login information — and their sense of relief was palpable when the VP told them they could access all of them from a single place because of Okta's SSO. Now, onboarding employees can be done in just minutes. "It creates really no resource burden on us whatsoever, and that's the key for a small department," says McBride.
Find out more about AMAG's roadmap or see Nathan McBride's presentation on AMAG's addition of MFA to its suite of cloud services here.
Much like healthcare, the biotech and pharma industries are moving from legacy systems to new technology in a transformation that will have widespread benefits for the industry. As pharmaceutical companies make huge leaps in modernizing IT with a partner like Okta, their teams can focus on bringing the best and most innovative products to market.
Learn more about Okta's modern identity strategies for today's healthcare and pharmaceutical companies.