Unlock the power of Box for EMM
Simplify mobile SSO and protect Box data everywhere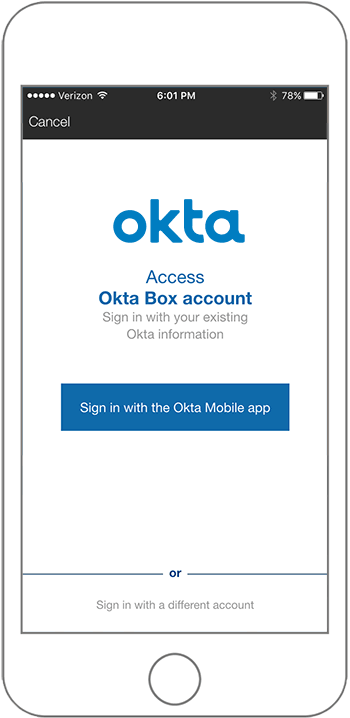 One touch mobile access
Okta Mobility Management automatically configures Box for EMM with Okta's SAML based mobile single sign-on. Users login with just a tap from Okta Mobile instead of entering usernames or passwords. No VPN or KDC required.
Provisioning across all end-points
Okta empowers you to manage mobile and web access from a single console. You can ensure only managed mobile devices can access Box and automatically deprovision access from everywhere when users leave.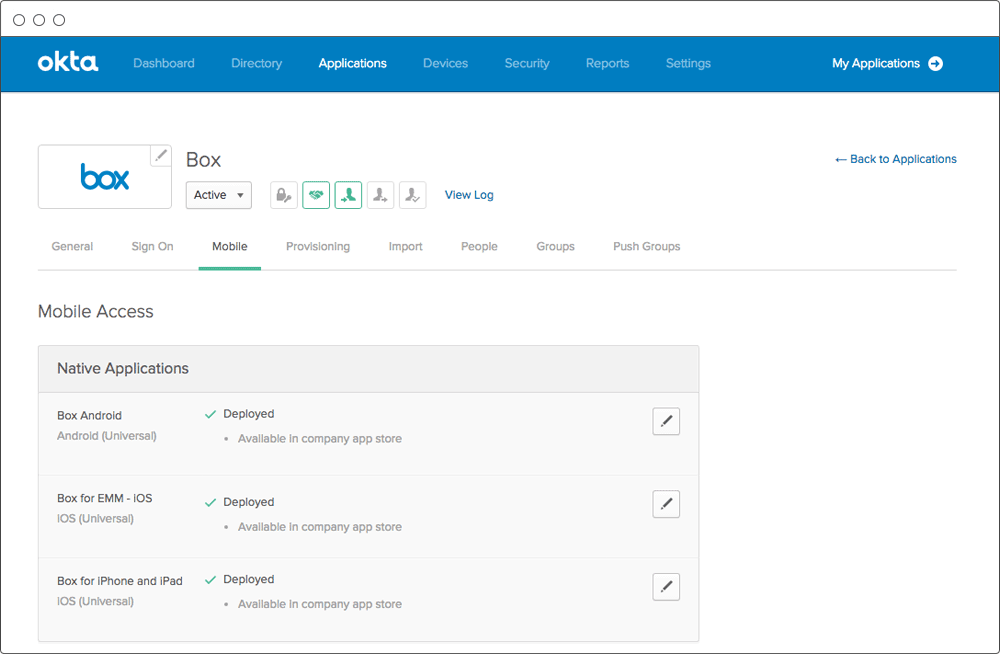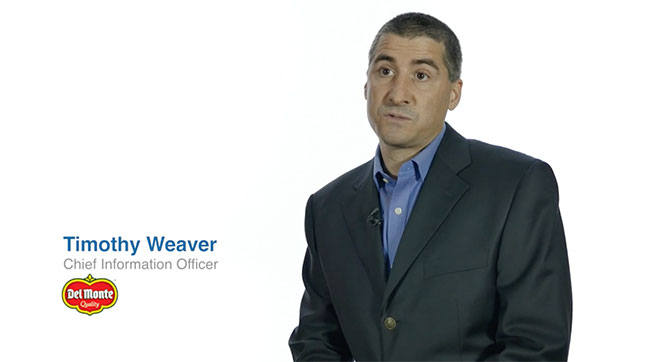 Cloud and Mobile, Made Easy.
With a lean IT team, and a tight timeline to deploy a new mobile security solution, Del Monte Foods turned to Okta Mobility Management to secure mobile devices and streamline the onboarding process for new users.