Real-time Security Reporting
Sophisticated search of real-time system log, with geolocation tracking, pre-built application access reports and integration with SIEMs.
Built-in Event Viewer and Reports
Powerful reporting to discover and troubleshoot security and access anomalies.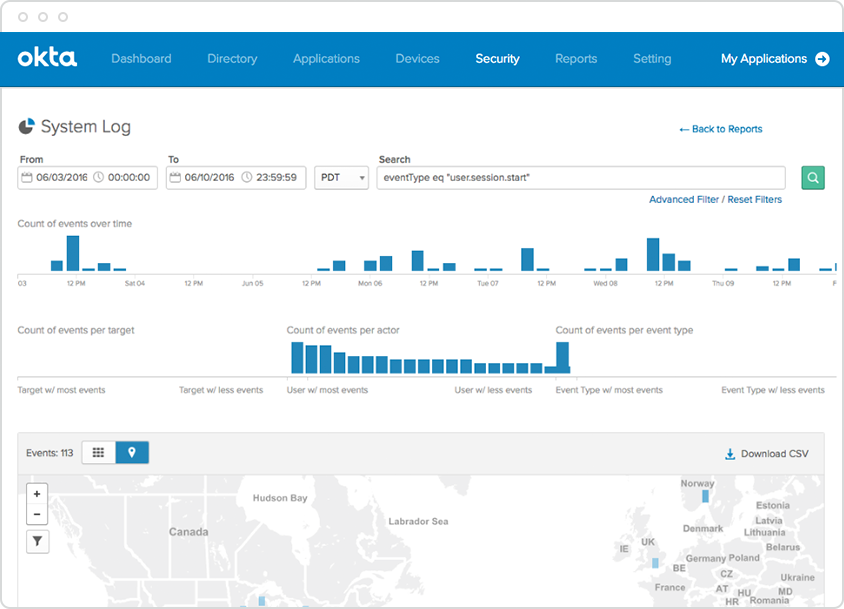 Integration with 3rd Party SIEMs
Export full system log
Access full system log via Okta API
CSV export of searched or filtered events
Simple Access Governance
Identity governance with a focus on access and ease of use that provides account and entitlement reporting with comprehensive data.
Access Report
App assignment report, application access.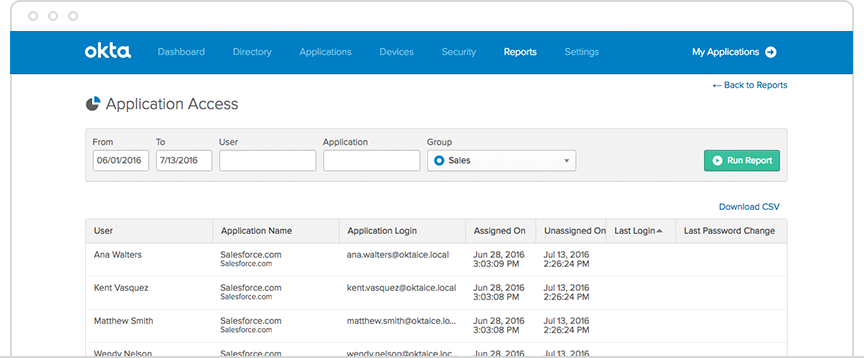 Deprovisioning Details Report
Apps automatically deprovisioned, apps manually deprovisioned.

Access Discovery and Remediation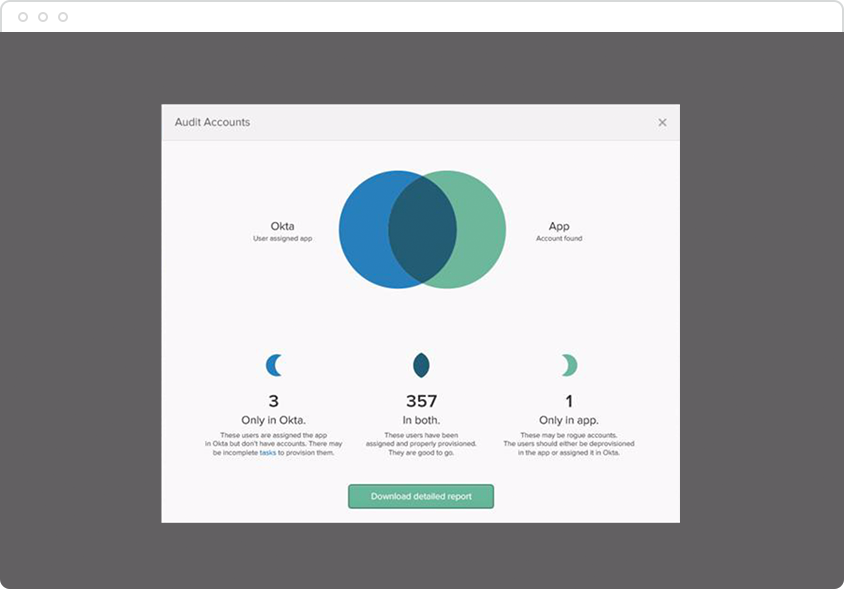 Read account and entitlement data from applications
Access Discovery Report that compares application data against Okta system of record
Remediate access by running an import from the application to sync, then controlling that user's access in Okta
3rd Party Identity Governance Integration
Governance API that publishes application account and entitlement data collected through discovery, and diff data vs. Okta system of record.