Standard Life Aberdeen brings 200 years of financial services expertise into the digital age
will be able to access their data securely via the new portal
2,000 financial advisory firms
will benefit when their clients access the new portal
Investing in the best possible client experience

Selecting the right partner

Making security hassle-free

A frictionless experience for clients

Cultivating client relationships that last
Investing in the best possible client experience
For more than 200 years, global investment company Standard Life Aberdeen has helped clients make better financial decisions by empowering them with clear, simple, and concise information about their savings. Through its digital platform, the company supports both direct customers and clients of financial advisers to manage their life savings online. Embracing the motto "the only constant is change", the company decided to revamp its existing portal, transforming it to keep customers connected to their savings.
Selecting the right partner
Standard Life Aberdeen wanted its portal to empower clients with more visibility to view and track the performance of their savings and investments, while keeping the platform secure. After evaluating a range of leading solutions and hybrid options, the company reached out to the Okta team in May 2019, identifying it as the right client identity management provider to help give clients the best possible experience, in a reliable, easy to use, and secure way.
Making security hassle-free
To make sure that clients can access the new client portal easily and securely, Standard Life Aberdeen is implementing Okta's Authentication, Authorisation, and User Management solutions to automate processes such as password resets and unlocking accounts. Previously manual, these processes were the number one reason for incoming calls to the client service team in charge of supporting clients who needed to change or reset their login details.
A frictionless experience for clients
Anticipating a successful relaunch between August and November 2020 for around 55,000 UK clients, Standard Life Aberdeen is already preparing to implement the upgraded portal globally. A frictionless login experience and enhanced security protocol are amongst the first benefits it expects clients to notice. Most importantly, the company wants to focus more on the client experience by automating IT processes such as password resets, and reducing the need to call client service for support.
Cultivating client relationships that last
Just as it focuses on enabling clients to take control of their finances with best-in-class tools via the new portal, Standard Life Aberdeen is also taking a long-term approach to its partnership with Okta. The relaunch of its upgraded client portal marks the start of a journey to continue enhancing the experience and security of Standard Life Aberdeen clients by adopting more Okta identity management solutions.
We researched Okta intensively, comparing it with other leading identity solutions, and found that Okta has an excellent reputation in the industry when it comes to reliability and ease of integration, making it the right identity management platform for us and our users.
Ian Cocker, Head of Proposition Delivery, Standard Life Aberdeen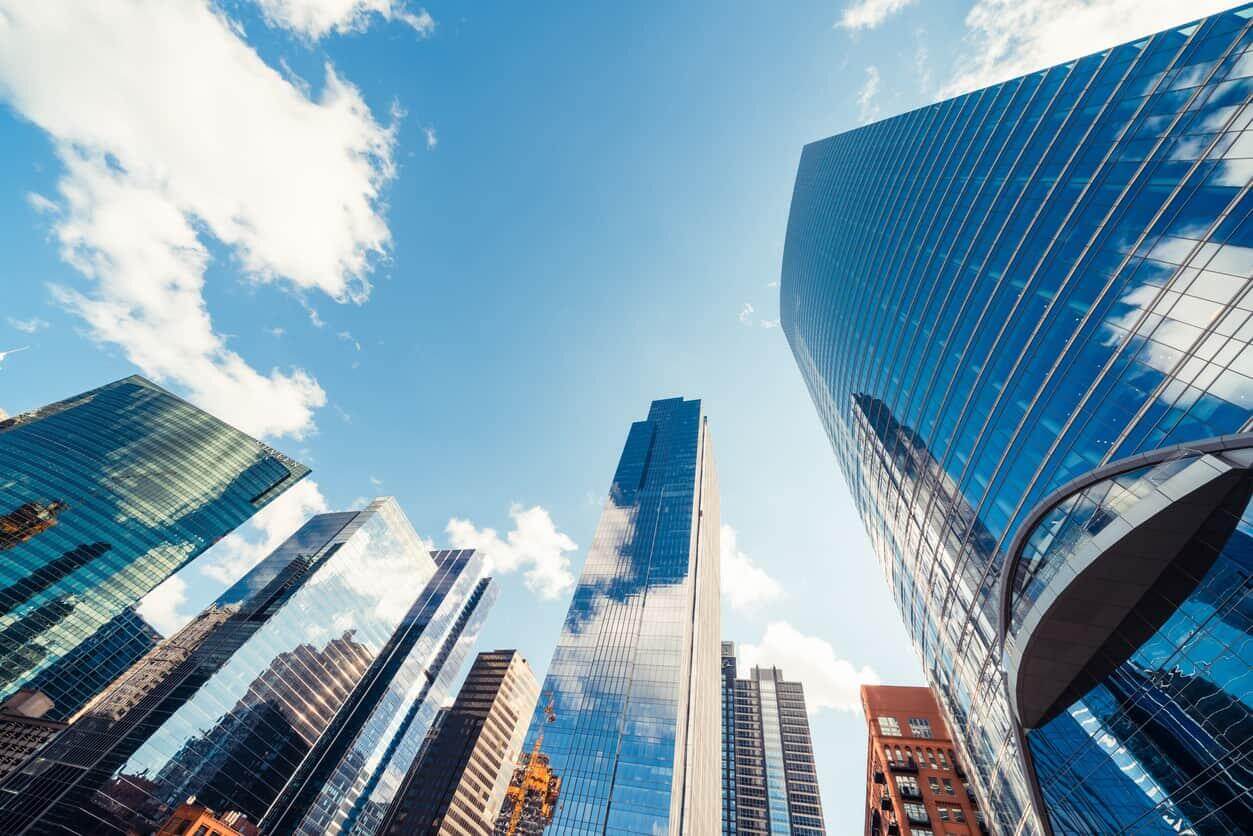 Whether you're planning for retirement, saving for a house, paying for your child's education, or simply creating a personal budget, Standard Life aims to be your first choice for managing your life savings. After all, financial decisions can have far-reaching effects, and only one third of the global population feels properly equipped with the skills and knowledge needed to navigate today's rapidly changing financial markets.
For more than 200 years, Standard Life Aberdeen, headquartered in Edinburgh, has been empowering its customers to make good choices with their life savings both now and in the future. Today, 6,000 employees in 50 global locations work to support investors, savers, and financial advisers by, among other things, providing and maintaining a digital platform that enables both direct customers and clients of financial advisers to manage their life savings online.
Up to 300,000 people currently use the Standard Life Aberdeen platform to access professional guidance on their life savings, and 2,000 adviser firms rely on the platform to design a personalised financial service for their clients. "Our platform consolidates all client holdings so that advisers can offer a holistic and personalised service without the need to assess every one of their clients' assets separately," explains Steve Watson, Senior Propositions Manager at Standard Life Aberdeen. In finance, assets can refer to tangible things such as cash, property, and equipment, or intangible ones like trademarks and patents. To properly advise their clients, advisers need to analyse their assets and financial situation to help clients optimise their investments and savings and plan for a prosperous future. By compiling this client information for advisers, Standard Life Aberdeen gives a complete picture of their clients' needs and enables them to manage client assets directly on the platform. Meanwhile, clients themselves have access to a mirrored Standard Life Aberdeen portal connected to this platform, from where they can track the value and performance of their investments securely. This platform has been live for 14 years, and from an asset under management perspective, is one of the largest in the UK.
With the company's many years in the financial services industry, it knows that change is constant and necessary. Today, it is focused on building an enhanced digital experience, as well as keeping up with clients' retail experiences on the ground, and taking on feedback from its adviser community on what matters most to them. "Over the past three decades alone, the industry has evolved at an ever-increasing pace due to regulatory changes, advances in technology, and a growing demand for financial advice," says Ian Cocker, Head of Proposition Delivery at Standard Life Aberdeen. "To keep up with all this, as well as the ever-evolving needs of our clients, we've changed our own approach to technology. Instead of building and maintaining our IT solutions in-house, we now partner with the best technology providers in the market whenever we need to set up new functionalities on our platform to better serve our clients in a timely manner, and continue to deliver optimum digital solutions," he explains. It was this thinking that led the company to reach out to Okta when upgrading its client portal with new functionalities.
Empowering clients with autonomy, confidence, and security
Standard Life Aberdeen is dedicated to making it easy for anyone to make good choices for their life savings and take up the reins of their finances, and that's where the vision for its upgraded client-facing portal comes from. Clients currently use the portal under view-only permissions to look at how well their investment decisions are performing. But to take their experience to the next level, within the next two to three years, Standard Life Aberdeen also aims to empower clients with simple transactional capabilities that don't require financial advice. This means they'll be able to perform simple actions such as topping up savings or increasing regular payments. "At the moment, if a client wants to put some extra money into an ISA, they need to engage with their adviser, who then accesses our platform and does it for them," explains Steve. "This can be time-consuming for both parties. Clients want more autonomy and advisers want to spend time on value-add conversations that help their clients make better decisions, not on small transactional processes. But to enable clients to self-serve, we first needed to build new and robust security layers around all those processes."
To roll out new functionalities securely, Standard Life Aberdeen needs an identity management solution that is flexible, agile and modern to maximise both the security of our portal and the self-service capability of resetting passwords and unlocking accounts. "We researched Okta intensively, comparing it with other leading identity solutions, and found that Okta has an excellent reputation in the industry when it comes to reliability and ease of integration, making it the right identity management platform for us and our users," Ian recalls of the process that kickstarted conversations between Standard Life Aberdeen and Okta in March 2019.
After several meetings between the Okta team and Standard Life Aberdeen's senior IT architects, the company selected a range of Okta Customer Identity solutions to upgrade its client-facing portal, and was ready to test them first-hand. "Before sealing the deal, we gave our senior IT architects full access to Okta to play around with the solutions, to really understand if they'd integrate easily with our setup and if they would meet our needs in practice," Ian recalls. "We were impressed with how easy it was to use Okta and how flexibly we could use it to manage our different user segments. After trying the products ourselves, we're not only ready for implementation – we know exactly what to expect once we go live."
Using Okta's Authorisation and User Management capabilities, Standard Life Aberdeen is also creating and managing user profiles for different client segments, each with their own access rights. "Security is a huge consideration in our industry," says Steve. "We want to give our clients more autonomy so they can use our portal to practice what they learn from advisers, not just view their investments. While enabling this, we want to safeguard their financial data. Security must walk hand-in-hand with client experience, and Okta is helping us deliver both."
Partnering for the future of online financial services
As Standard Life Aberdeen prepares to launch its upgraded portal to 55,000 clients in the UK in 2020, before gradually rolling it out globally too, Steve anticipates that the success of the project will translate into frictionless, happier client experiences. While the company is currently focused on implementing identity solutions for clients, he foresees internal processes also benefitting from the project. "Believe it or not, the majority of our incoming calls are from clients who need help resetting their own passwords," he says. "Unlike advisers who log in every day, 70% of our clients might only log in to our portal a few times a year. We want to make sure they have a great experience every time they come back. By making it easier for clients to log in, Okta is a double win for our clients and our operation centre."
Meanwhile, Ian looks forward to working in a more agile way, something he's already finding easier since the partnership with Okta began. "Before, if we wanted to take certain IT operations into our own hands, like changing a password policy, it couldn't happen overnight. We'd need a lot more time and money to put together a business case to justify a change, assemble an IT team to build a new solution, craft an implementation plan, and test the new solution to make sure it worked," he shares. With the Okta Authorisation, we can change things like password policies by ourselves, and overnight, to continually strengthen our security practices," Ian explains.
Being able to respond quickly to changes in the financial services industry is key to Standard Life Aberdeen's strategy. As a global company, it's always working to improve its products and services in ways that are well planned, and can therefore be sustained on a global scale and for the long run. Speaking of the company's long-term approach to its partnership with Okta, Ian explains: "We need technology that is adaptable and capable of supporting our ambitions on a global scale. One of the reasons we chose Okta is because it has the same forward-thinking mindset. Okta is constantly improving and evolving its products to future-proof them, just like us" says Ian. "This enhanced online client portal that we're rolling out in 2020 is just the start of our relationship. We're looking forward to working together for even more opportunities to give our clients the best possible experience."