London
Registration is complimentary
Join us, along with hundreds of IT leaders, for an interactive day where you will learn how to narrow the innovation gap for your business or organization. Okta's product leaders will showcase our integrated identity, mobility and security products, and forward-thinking IT leaders will share their experiences in implementing best-of-breed technologies.
Thanks for your interest!
Check your email for updates about the event.
Agenda
11:45 AM
Registration & Networking Lunch
12:30 PM
An Identity Revolution
O, O, O
E, E, E
B, B, B
S, S, S
With the proliferation of cloud and mobile, and the advent of IoT, today's IT paradigm requires a new approach. Identity is that new approach. In his keynote, Charles Race, president of worldwide field operations, will discuss how identity not only enables organizations to securely bring on new technologies, it drives transformation. Join this opening session to learn how the Okta Identity Cloud can create value for your organization, and why we believe we're in the midst of an identity revolution.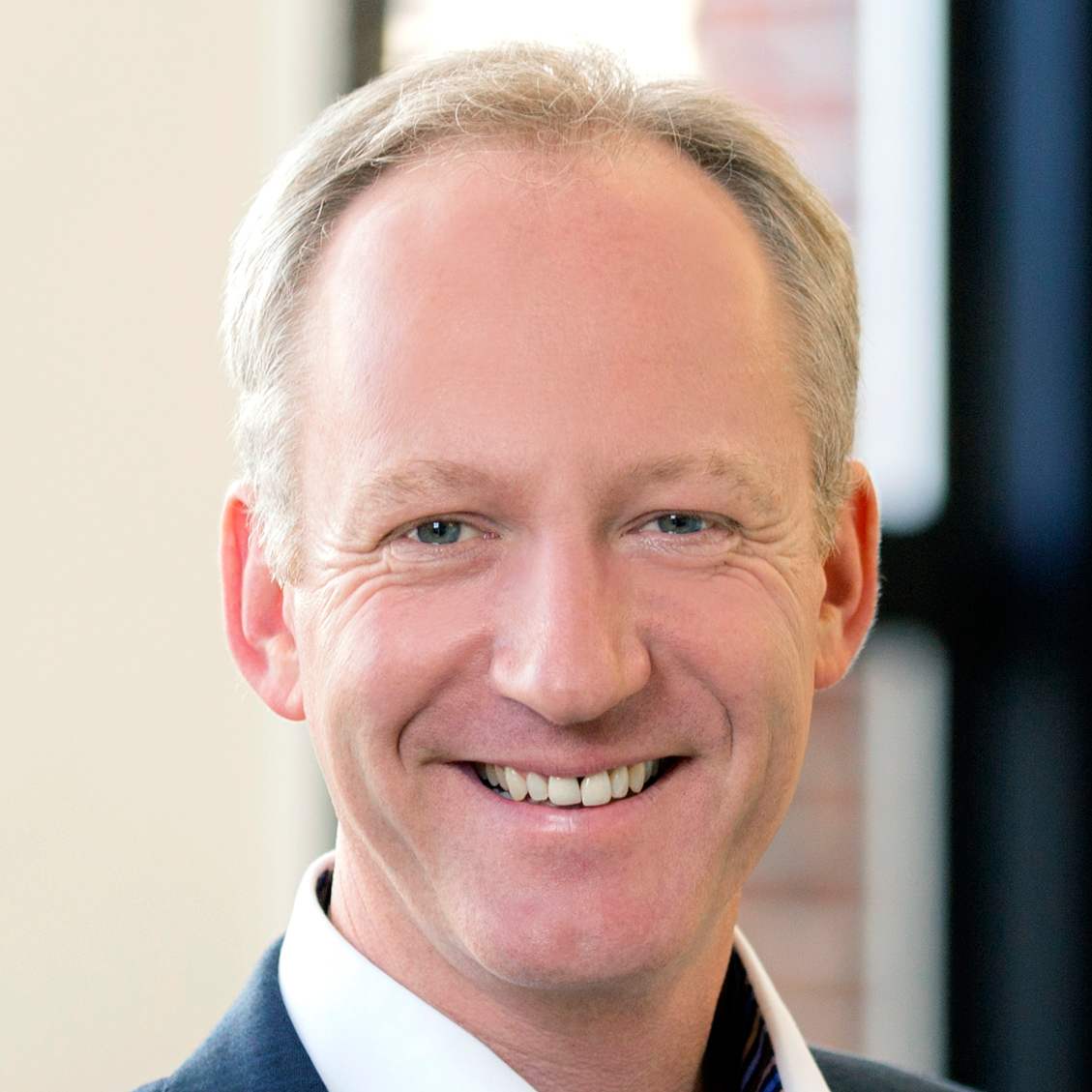 Charles Race
President, Worldwide Field Operations, Okta
As President, Worldwide Field Operations, Charles Race is responsible for growing Okta's addressable market, building a world class delivery capability built on customer and partner success, and driving revenue growth in the US and internationally. Charles' team includes worldwide sales, customer success and support, partner ecosystems, field marketing, professional services and business operations. Charles brings more than 25 years of technology and leadership experience to Okta, having most recently spent the last 11 years in various leadership roles at Informatica. As Informatica's Executive Vice President of Worldwide Field Operations, Charles gained extensive go-to-market experience across global sales, business development, services and support. Charles has also held a variety of leadership roles at Hummingbird, uSwitch, Phillips and Rolls-Royce Industrial Power. He earned a B.E. in computer science from the University of York.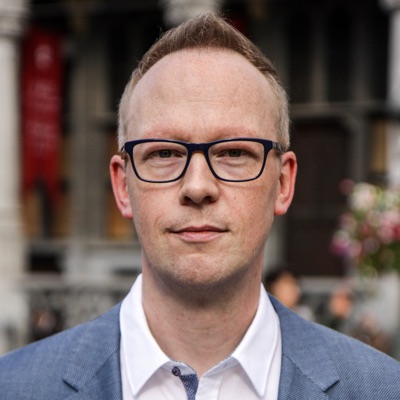 Alain Delava
Deputy Chief Infrastructure Officer, ENGIE
Alain Delava is the Deputy Chief Infrastructure Officer at ENGIE. He is responsible for the proper definition, implementation and oversight of the global IT infrastructure and communication services that support the Group, its 24 Business Units and more generally ENGIE's digital transformation.
These responsibilities cover in particular key transversal components such as the global network, communication and collaboration services, identity and access management and mobility – in a company that is highly decentralised with more than 100 different IT teams spread across 70 countries.
In particular, Alain is the Deputy Programme Director for ENGIE's "ENSEMBLE" programme which aims at deploying Office 365 to more than 100,000 employees around the world, leveraging on OKTA for the identity & access management layer.
Prior to his current role, Alain has held various IT management positions within ENGIE, such as Head of IT Infrastructure & Operations for the international energy division (UK, 2014-2015) and Chief Information Security Officer (2012-2015). He started his career in 2001 with various technical roles in a Belgian IT services company, TRASYS, before joining ENGIE in 2006. He holds a Master's Degree in Computer Science.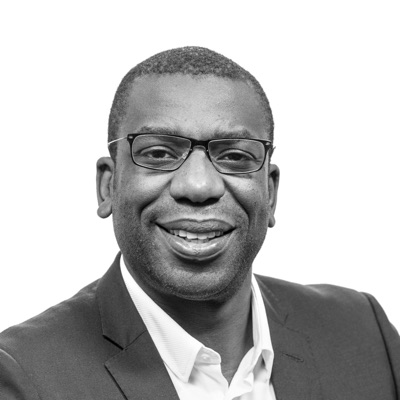 David Benjamin
Senior Vice President & General Manager EMEA, Box
David Benjamin is Senior Vice President of Global Sales and General Manager of EMEA. He leads Box EMEA, driving the regional strategy across local markets, while identifying new areas of growth for the business.
Before joining Box, he served as Vice President of Global Services at British Telecom (BT), where he ran a multi-million dollar enterprise-focused business unit.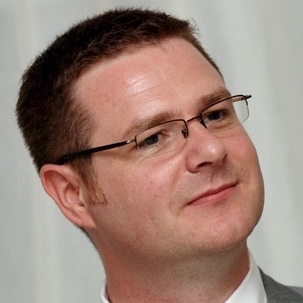 Paul is a technology executive with 19+ years of cross-industry experience and a focus on the use of disruptive technology and thinking to deliver transformational business change in an efficient, secure and cost-effective manner.
He has led transformational cloud initiatives from end-to-end, all the way from developing the Technology Strategy to align with our Corporate Strategy, gaining approval from Executive Boards for wholesale Cloud adoption, through to partner selection and delivery. He has built trusted ecosystems of strategic partners, such as AWS, Microsoft, Okta, Symantec, ServiceNow and Stakeholders such as the National Cyber Security Centre (NCSC).


Paul has experience across the full IT-lifecycle, all the way from solution development of emerging technologies through to the delivery and operation of technology in to a challenging, dynamic business environment.



Paul is currently responsible for the following areas in a £1bn+ turnover company

IT Technical Strategy, including communication at board and exec levels


IT technology investment strategy
Establishment of strategic technology partnerships

Enterprise, solution and technical architecture

IT Security
IT innovation
Paul's approach to the Digital world is based upon enabling the devolution of technology control back into the business, where it is best placed to deliver true business value.

1:00 PM
Defining Modern Identity and Access Management
O, O, O
Today's world is increasingly cloud-powered, leading forward-thinking CIOs to digital transformation as the edge their organization is looking for. Traditional identity management solutions struggle to securely and efficiently accommodate this new paradigm and provide a best in breed approach. Join this discussion to learn how a modern identity management solution is the key to thriving in the new IT landscape.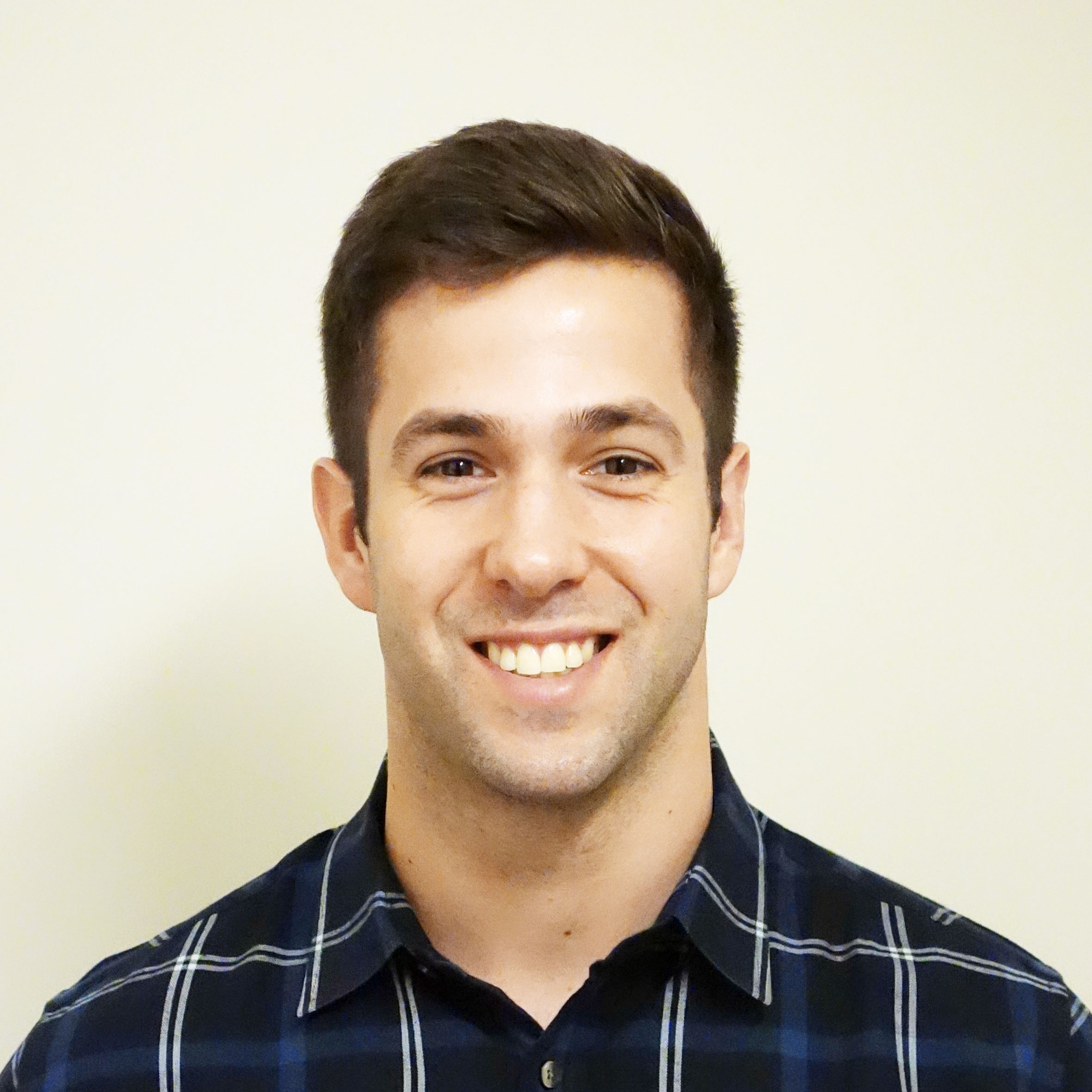 Kyle Diedrich
Technical Marketing Manager, Okta
Kyle Diedrich is the Technical Marketing Manager for the Okta Application Network. He has 5 years plus industry experience working with Enterprise Mobility with a strong focus on identity management, application management, and business productivity. He previously worked with AirWatch where he served as a Senior Product Manager, with past experiences leading the Technical Training and Documentation team. Kyle has a BS in Computer Engineering from Georgia Institute of Technology.
1:30 PM
Keeping Your Data Safe: Identity, Security, and the GDPR
O, O, OO, O, O
With the advent of Europe's new General Data Protection Regulation, there is uncertainty for all companies about how their data privacy practices will be affected. Hear from two of our experts about Okta's security practices, how our approach to identity management aligns with the GDPR's underlying policy goals, and how your organization can prepare for the new policy by using Okta.
Chris is currently the Director of Security and Compliance at Okta, where he is responsible for corporate compliance, application assessment, and responding to customer security inquiries. Prior to Okta, Chris spent 6 years leading the adoption of Cloud Technologies at LinkedIn, helping them grow from 350 to over 6,800 employees. He started his career designing, developing, and delivering content management, system administration, and messaging solutions for customers such as Nestle, Cisco, AMD, Telus, and the US Department of Defense. He is also an active member of the Northern California ski community, where he volunteers with the Tahoe Backcountry Ski Patrol performing search & rescue, and teaching ski mountaineering & outdoor survival.
Tim joined Okta in 2017 and manages the Commercial Legal team, which oversees the company's data privacy practices. As Okta's Data Protection Officer under the GDPR, Tim works with other stakeholder teams across the organization to ensure Okta remains - and helps its customers remain - compliant with applicable data privacy regulations. Prior to joining Okta, Tim worked at Salesforce and Terracotta. He earned his law degree at Boston University and his undergraduate degree at UC Berkeley.
2:00 PM
Building the Next Generation Network: Identity as the Perimeter
O, O, O
R, R, R
Okta Adaptive Multi-factor Authentication is a simple, secure, and comprehensive authentication solution. It provides policy-driven contextual access management, supports a broad set of modern factors, leverages big data insights across thousands of enterprises, and integrates with the applications and network infrastructure you need. Learn how strong-yet-flexible multi-factor authentication allows companies to embrace cloud-based IT delivery where identity and authentication form the new security perimeter.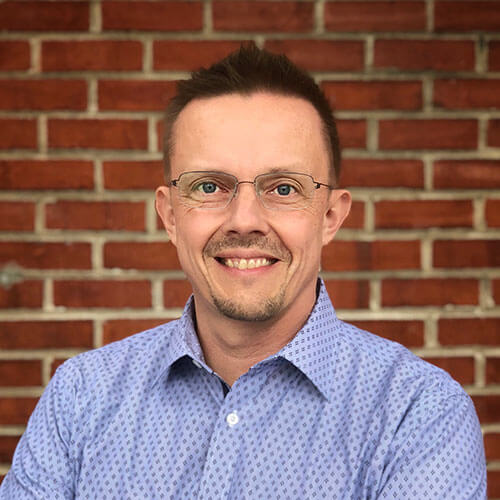 Sami Laine
Director, Product Marketing, Okta
Sami Laine is Director of Product Marketing for Security at Okta. Over the years, Sami has helped many of the world's largest enterprises and financial institutions fight fraud, malware, threats and breaches at CyberSource, RSA and CloudPassage and now focuses on helping companies embrace identity as the new security perimeter.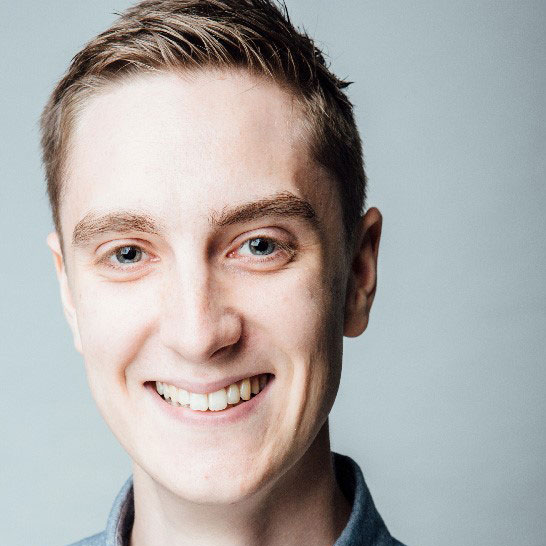 Phillip Bailey
Business Systems Manager, Reed.co.uk
Phillip Bailey is the Business Systems Manager at reed.co.uk managing the core IT infrastructure for the UK's #1 job site. He and his team provide cutting edge solutions to business challenges, as well as surfacing new and interesting technology. These challenges take Phillip and his team beyond legacy IT systems and allow them to implement best-in-class SaaS, cloud and on-premise infrastructure and applications, while remaining focused on continuous improvement through their process based approach to delivering technology.
2:30 PM
Creating a Digital Identity without Borders
M, M, M
O, O, O
Okta Platform is an identity API that securely connects your digital business to your valuable ecosystem of customers and partners, wherever they are. In this session you'll get an introduction to Okta Platform and understand how leading organizations are using Okta Platform to transform their business.
Frank Keessen has been working in IT since 1996. After working as IT manager in several branches, such as law and private banking, he is now CIO at Mazars in the Netherlands. Mazars is an international, integrated and independent organization, and specializes in accountancy, tax and advisory services. Frank and his team created a digital transformation roadmap for Mazars. One of the main projects is Mazars Signals; a client based platform for online accounting. Mazars Signals combines technology driven innovation, sharing knowledge and customer needs in one application. Frank is a very driven person. Therefore his motto is: just do it! You can follow him Twitter: @Keessef.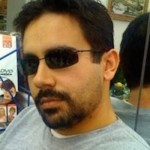 Keith Casey
Sr. Technical Product Marketing Mgr, Okta
Keith Casey currently serves on the Platform Team at Okta working on Identity and Authentication APIs. Previously, he served as an early Developer Evangelist at Twilio and before that worked on the Ultimate Geek Question at the Library of Congress. His underlying goal is to get good technology into the hands of good people to do great things. In his spare time, he helps build and support the Austin tech community, blogs at CaseySoftware.com and is fascinated by monkeys. He is also a co-author of "A Practical Approach to API Design" from Leanpub.
3:30 PM
Enhancing Identity Lifecycle Management in 15 Minutes
O, O, O
In today's increasingly dynamic IT environment, IT professionals spend many hours managing multiple identity lifecycles. This includes securing multiple identity sources, ensuring appropriate access is granted or adjusted in a timely but secure manner when new employees join the organization or change roles,, and also suspending and removing access quickly when necessary. Okta continues to innovate in identity lifecycle management, allowing customers to create a single source of truth, delegate access decisions, and easily generate access reports. Learn how to save time and money by automating the lifecycles across any business process for all your users.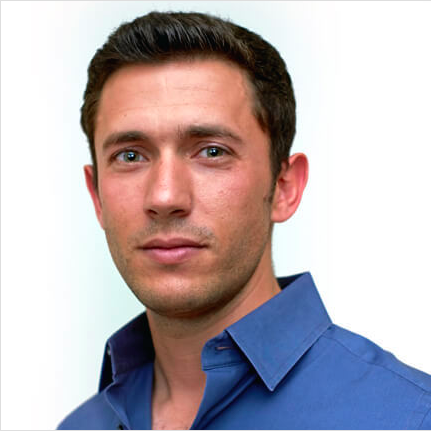 Rafael Kabesa
Senior Product Marketing Manager, Lifecycle Management, Okta
Rafael Kabesa is a Senior Product Marketing Manager at Okta managing Okta's Lifecycle Management Product. He started his career as a software engineer in the Defense sector working on reconnaissance systems for jet fighters, and later moved to Lead Product Marketing for a new virtual storage business at VMware. Rafael Holds a Bachelor in Science in Computer Science from The Technion, and an MBA from the University of Chicago. In his spare time, Rafael enjoys snowboarding and playing soccer.
4:00 PM
Enabling an Enterprise Mobility Solution
O, O, O
More and more, mobile devices are what's powering the enterprise, simply because they're holding the keys to both employee productivity and data security. Providing secure, seamless access to work apps on mobile is imperative to ensuring enterprises are benefiting from an increasingly mobilized workforce. A modern mobility solution enables users to get their work done, wherever they are. Join this discussion to learn why identity and mobility, together, are foundational to the success of your cloud-based and mobile-first organization.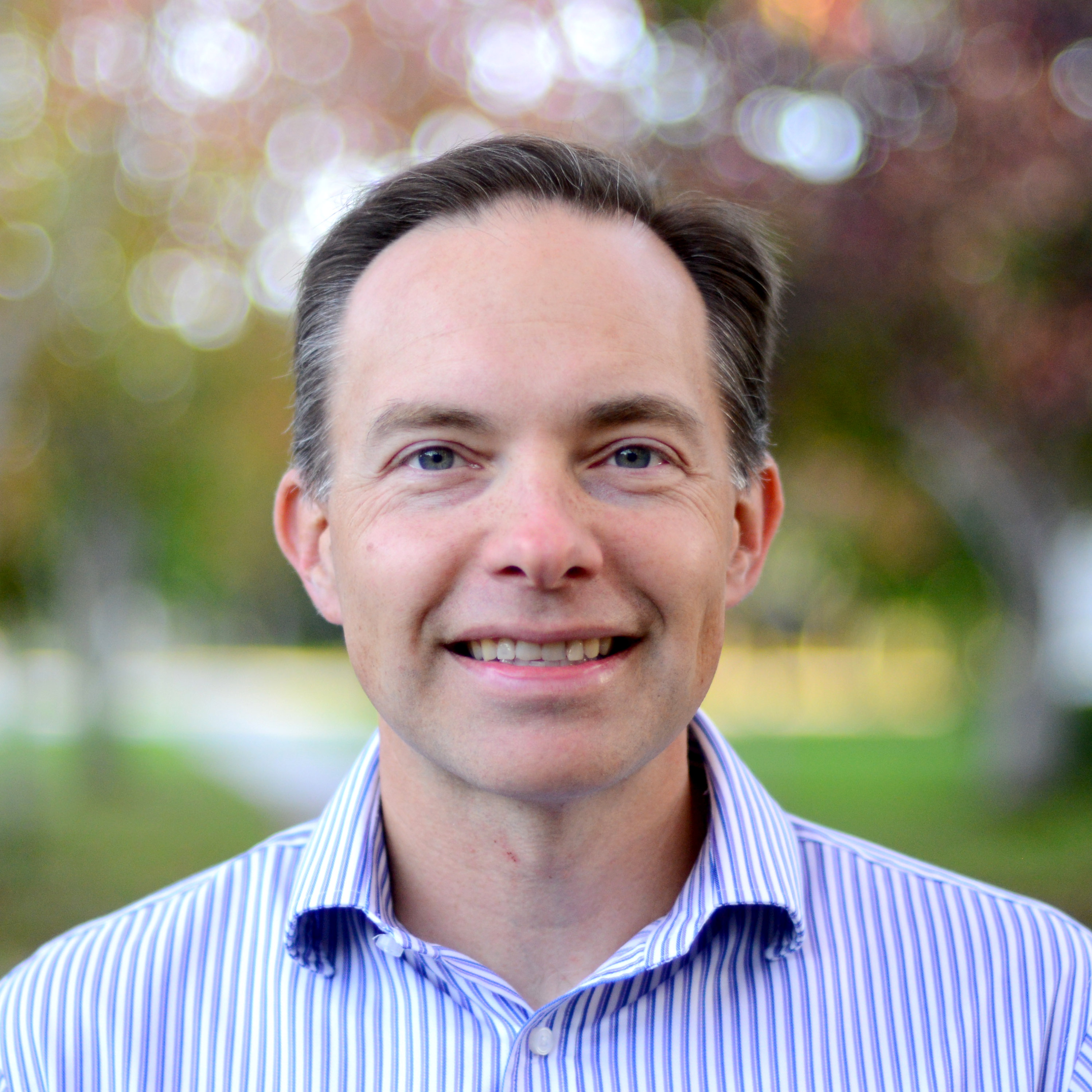 Mike Paiko
Director, Product Marketing, Mobility, Okta
Michael Paiko is the Director of Product Marketing for Okta Mobility Management. He brings 15+ years of experience helping large enterprises accelerate their digital transformation across the data center, mobility, and security. Prior to joining Okta, Michael held multiple roles at VMware, Digital Fuel Technologies, Wily Technology and GE. Michael holds a BS degree in Information Technology from the Rochester Institute of Technology (RIT) with a MBA from the UCLA Anderson School of Management. Michael enjoys bowling, tennis, skiing and spending time with his family.
4:30 PM
Exploring the Past, Present and Future of Identity and Security
O, O, O
From password reset to passwordless authentication, providing secure authentication and contextual access management has never been more critical in today's perimeter-less world. In this session, Okta's Senior Director of Identity, Karl McGuinness, will take you through the evolution of Identity and Access Management, as well as discuss emerging trends in identity and security.
Karl McGuinness is Senior Director, Identity at Okta where he is responsible for the core identity services and APIs that provide the foundation of Okta identity layer. He has over 15 years of experience building and scaling mission critical identity infrastructure as a developer, software architect, and product owner. He is passionate about identity and you can always find him chatting about some deep identity problem.