New York
Registration is complimentary
Join us, along with hundreds of IT leaders, for an interactive day where you will learn how to narrow the innovation gap for your business or organization. Okta's product leaders will showcase our integrated identity, mobility and security products, and forward-thinking IT leaders will share their experiences in implementing best-of-breed technologies.
Thanks for your interest!
Check your email for updates about the event.
Agenda
1:15 PM
Why Identity
O, O, O
T, T, T
D, D, D
B, B, B
Why does identity matter? Why should it be the foundation of your business initiatives? How can it drive your business forward? Okta COO and co-founder Frederic Kerrest will answer these questions and discuss how identity is the lynchpin of the cloud ecosystem in his morning keynote. Join this opening session to learn more about the Okta Identity Cloud, what differentiates it from any other identity offering on the market, and how it makes Okta customers successful.
Frederic Kerrest is the Chief Operating Officer and Co-founder of Okta. He is responsible for Okta's day-to-day operations, working with employees, partners and customers to deliver on the company's mission of leveraging the cloud to make people more productive and IT more secure. As a key member of management, Frederic helps set corporate priorities to drive success for the company and its customers.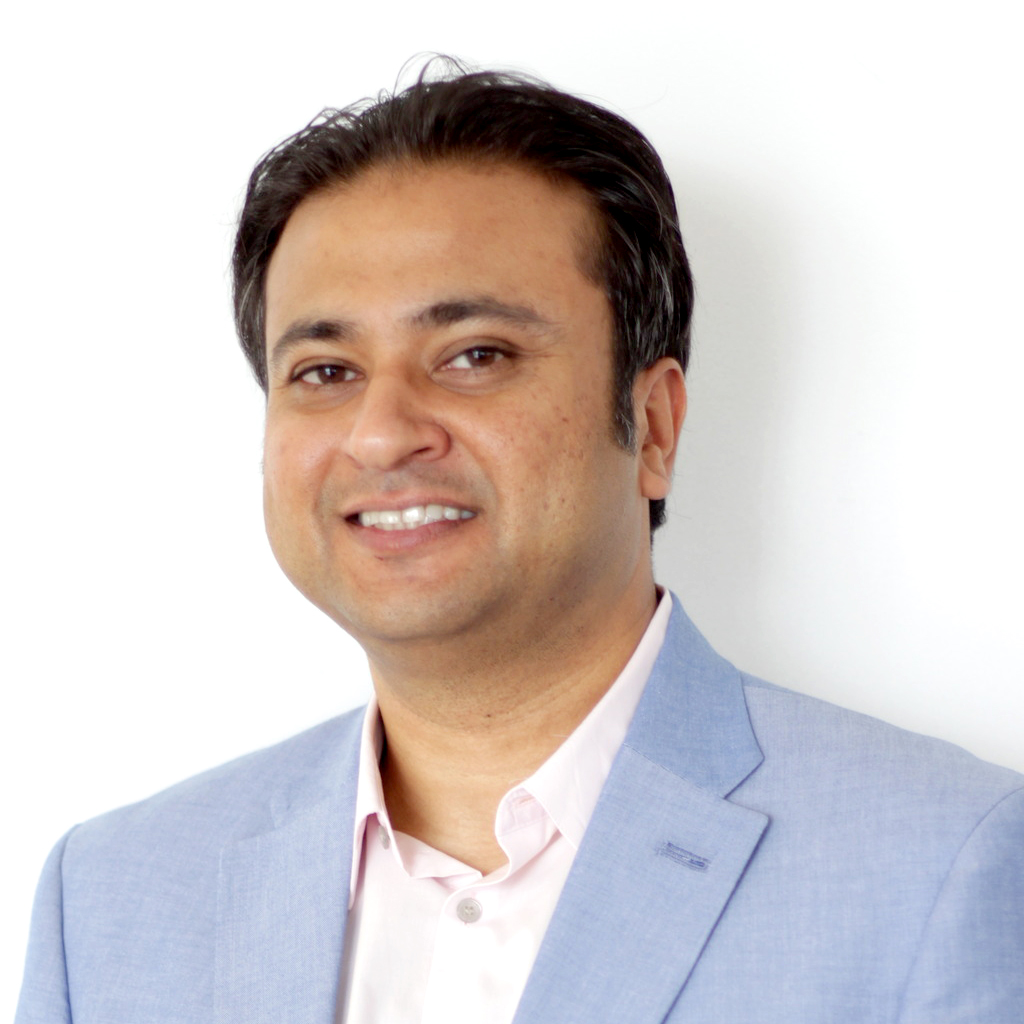 Sandeep Chellani
Chief Information Officer, Teach for America
Sandeep is leading the technology function of Teach for America with a focus on enabling, empowering and accelerating the work of TFA through innovative technology solutions. His team provides all aspects of technology infrastructure to staff members across the country as well as actively works with its partners on implementing technology that transforms our work. He has played a key role in helping TFA align its technology efforts with programmatic objectives. Prior to joining Teach For America, Sandeep was responsible for strategic technology investments at the New York City Department of Education. He oversaw the creation and launch of an award-winning blended learning technology platform in partnership with over a dozen industry-leading education content and technology partners. Sandeep also led many efforts that enabled data-driven decision making for New York City's educators and leadership. Sandeep's professional experience also includes roles in the private sector at both small organizations and large institutions, including Covance, MTV Networks, and Synacor. Sandeep earned his M.B.A. from New York University's Stern School of Business and a Bachelor of Science in computer systems from Rider University (magna cum laude).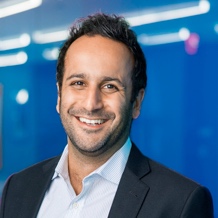 Ramin Beheshti
Chief Product and Technology Officer, Dow Jones
Ramin Beheshti is the Chief Product and Technology Officer for Dow Jones, a position he has held since January 2017. Mr. Beheshti is responsible for the global technical strategy, delivery and operations across all of the company's customer facing products and internal technology, including digital product development, software engineering, cloud infrastructure and, information security.
Prior to his current position, Mr. Beheshti served as Chief Information Officer at Dow Jones, where he supported the group's digital growth agenda, leading an enterprise technology transformation, including significant modernization of the platforms and infrastructure used by the global workforce. He joined Dow Jones from sister company, News UK, where he was Head of Product for The Times and The Sunday Times, driving their digital product development and delivery. He started his career at Deloitte Consulting.
Mr. Beheshti holds a Bachelor's degree in Computer Science from the University of Warwick,UK.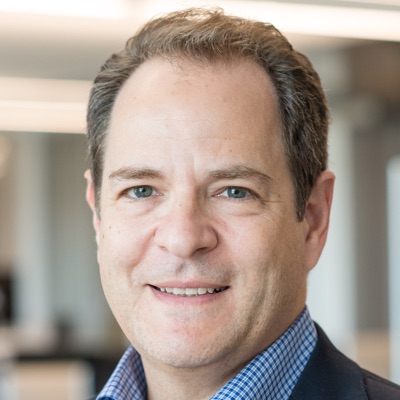 Jeff Schultz
VP, Product Marketing and Industries, Box
Jeff Schultz is the VP of Product Marketing and Industries at Box. In this role Jeff leads Box Product Marketing activities as well as a senior team of industry experts and visionaries who are transforming the way organizations in financial services, healthcare, life sciences, government, media & entertainment, retail, higher education, and others work across their ecosystems.
Prior to Box, Jeff was Chief Marketing Officer at OpenGov, the world's first integrated cloud solution for budgeting, management reporting, and open data for governments of all sizes. Jeff was also Chief Marketing Officer at EMC's Syncplicity Business Unit, an early leader in the Enterprise File Sync & Share market. Prior to that, Jeff served as Vice President of Sales and Marketing at Bill.com, where he built the organization from its early stages to a recognized leader in cloud-based business bill workflow and payment services.
Jeff has also held senior leadership positions at Parlano, a leading provider of group collaboration systems for global financial service organizations that was acquired by Microsoft; and held senior roles at a number of innovative technology companies including Platinum Technology and Red Brick Systems.
Jeff spent the first nine years of his career at Andersen Consulting (now Accenture) where he started as a software developer and eventually ran product and international marketing for a $100M software products division.
Jeff received a BS in Electrical Engineering from the University of Texas at Austin. He has completed two Ironman Triathlons and is a black belt in Tae Kwan Do.
1:45 PM
Defining Modern Identity and Access Management
O, O, O
Today's world is increasingly cloud-powered, leading forward-thinking CIOs to digital transformation as the edge their organization is looking for. Traditional identity management solutions struggle to securely and efficiently accommodate this new paradigm and provide a best in breed approach. Join this discussion to learn how a modern identity management solution is the key to thriving in the new IT landscape.
Eric Karlinsky is the Director of Technical Product Marketing at Okta where he's been for almost 3 years. He is an Identity and Access Management professional with 8 years experience in the IAM industry. Prior to his role at Okta, Eric was an Identity and Access Management consultant in the Washington DC Metro Area, helping public sector clients implement Identity Management programs and solutions. Before starting his career in the industry, Eric graduated from the University of Virginia with a BS in Computer Engineering. He currently lives in San Francisco with his wife, where they enjoy eating, drinking, and hiking the incredible mountains within the Bay Area.
2:15 PM
Building the Next Generation Network: Identity as the Perimeter
M, M, M
O, O, O
Okta Adaptive Multi-factor Authentication is a simple, secure, and comprehensive authentication solution. It provides policy-driven contextual access management, supports a broad set of modern factors, leverages big data insights across thousands of enterprises, and integrates with the applications and network infrastructure you need. Learn how strong-yet-flexible multi-factor authentication allows companies to embrace cloud-based IT delivery where identity and authentication form the new security perimeter.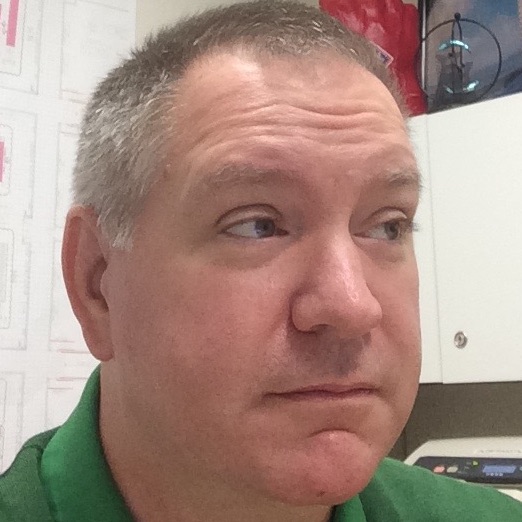 Joe Turbett
Lead Architect, McGraw Hill Education
Joe Turbett is the Chief Architect for Global Technology Services at McGraw Hill Education, with over 30 years in the technology industry. Prior to his current role he has held a number of technology and architecture positions in the past 17 years with the McGraw Hill companies serving both financial services, publishing and corporate mergers and acquisitions. Joe has worked as a consultant for Microsoft and Anderson delivering solutions for a number of fortune 100 companies covering security, directory services, database warehousing, e-commerce , distributed systems and web engineering. He has worked in politics in Ohio supporting campaigns for the Ohio House, Senate , Governor and congressional candidates.
Served as a Liaison to the Census Bureau and led the technologies for the 1991 and 2001 Ohio redistricting and reapportionments. Joe Studied Political Science and CIS at The Ohio State University and has been seen as a volunteer usher at each home football game. He has a habit of naming his dogs: EBCIDIC, ASCII, Samba, Solaris and 7mos old Docker.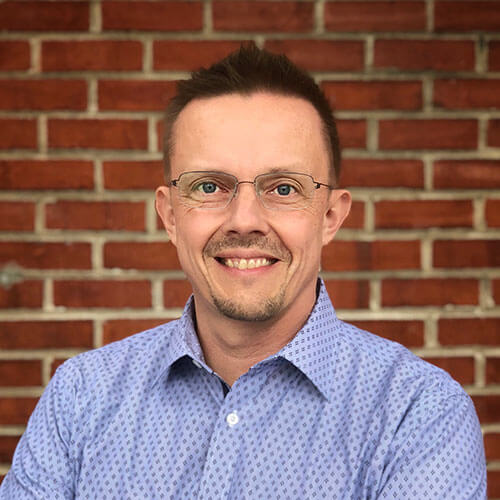 Sami Laine
Director, Product Marketing, Okta
Sami Laine is Director of Product Marketing for Security at Okta. Over the years, Sami has helped many of the world's largest enterprises and financial institutions fight fraud, malware, threats and breaches at CyberSource, RSA and CloudPassage and now focuses on helping companies embrace identity as the new security perimeter.
2:45 PM
Creating a Digital Identity without Borders
O, O, O
P, P, P
Okta Platform is an identity API that securely connects your digital business to your valuable ecosystem of customers and partners, wherever they are. In this session you'll get an introduction to Okta Platform and understand how leading organizations are using Okta Platform to transform their business.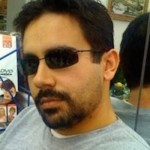 Keith Casey
Sr. Technical Product Marketing Mgr, Okta
Keith Casey currently serves on the Platform Team at Okta working on Identity and Authentication APIs. Previously, he served as an early Developer Evangelist at Twilio and before that worked on the Ultimate Geek Question at the Library of Congress. His underlying goal is to get good technology into the hands of good people to do great things. In his spare time, he helps build and support the Austin tech community, blogs at CaseySoftware.com and is fascinated by monkeys. He is also a co-author of "A Practical Approach to API Design" from Leanpub.
Kenn Bryant is Director, Architecture and SaaS Services at Pitney Bowes Inc. He leads Pitney Bowes' Global Architecture Review Board (ARB) and Standards, and the development and delivery of SaaS tier that exposes common business services for SaaS applications. He has held other leadership roles at Pitney Bowes, including leading the development of the SaaS Platform to support a line of Location Intelligence applications and the development of various commercial software applications.
Kenn holds a B.S. from the School of Business from State University of New York, College at Brockport. He has an M.B.A., Technology Management from University of Phoenix. Prior to joining Pitney Bowes in 2004, he held various management roles as Technical Support Manager and Software Development Manager.
4:00 PM
Enhancing Identity Lifecycle Management in just 15 Minutes
O, O, O
In today's increasingly dynamic IT environment, IT professionals spend many hours managing multiple identity lifecycles. This includes securing multiple identity sources, ensuring appropriate access is granted or adjusted in a timely but secure manner when new employees join the organization or change roles,, and also suspending and removing access quickly when necessary. Okta continues to innovate in identity lifecycle management, allowing customers to create a single source of truth, delegate access decisions, and easily generate access reports. Learn how to save time and money by automating the lifecycles across any business process for all your users.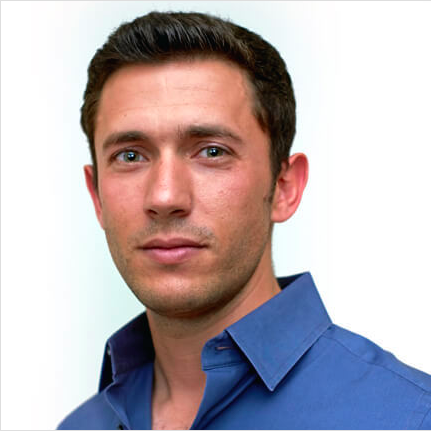 Rafael Kabesa
Senior Product Marketing Manager, Lifecycle Management, Okta
Rafael Kabesa is a Senior Product Marketing Manager at Okta managing Okta's Lifecycle Management Product. He started his career as a software engineer in the Defense sector working on reconnaissance systems for jet fighters, and later moved to Lead Product Marketing for a new virtual storage business at VMware. Rafael Holds a Bachelor in Science in Computer Science from The Technion, and an MBA from the University of Chicago. In his spare time, Rafael enjoys snowboarding and playing soccer.
4:30 PM
Enabling an Enterprise Mobility Solution
O, O, O
More and more, mobile devices are what's powering the enterprise, simply because they're holding the keys to both employee productivity and data security. Providing secure, seamless access to work apps on mobile is imperative to ensuring enterprises are benefiting from an increasingly mobilized workforce. A modern mobility solution enables users to get their work done, wherever they are. Join this discussion to learn why identity and mobility, together, are foundational to the success of your cloud-based and mobile-first organization.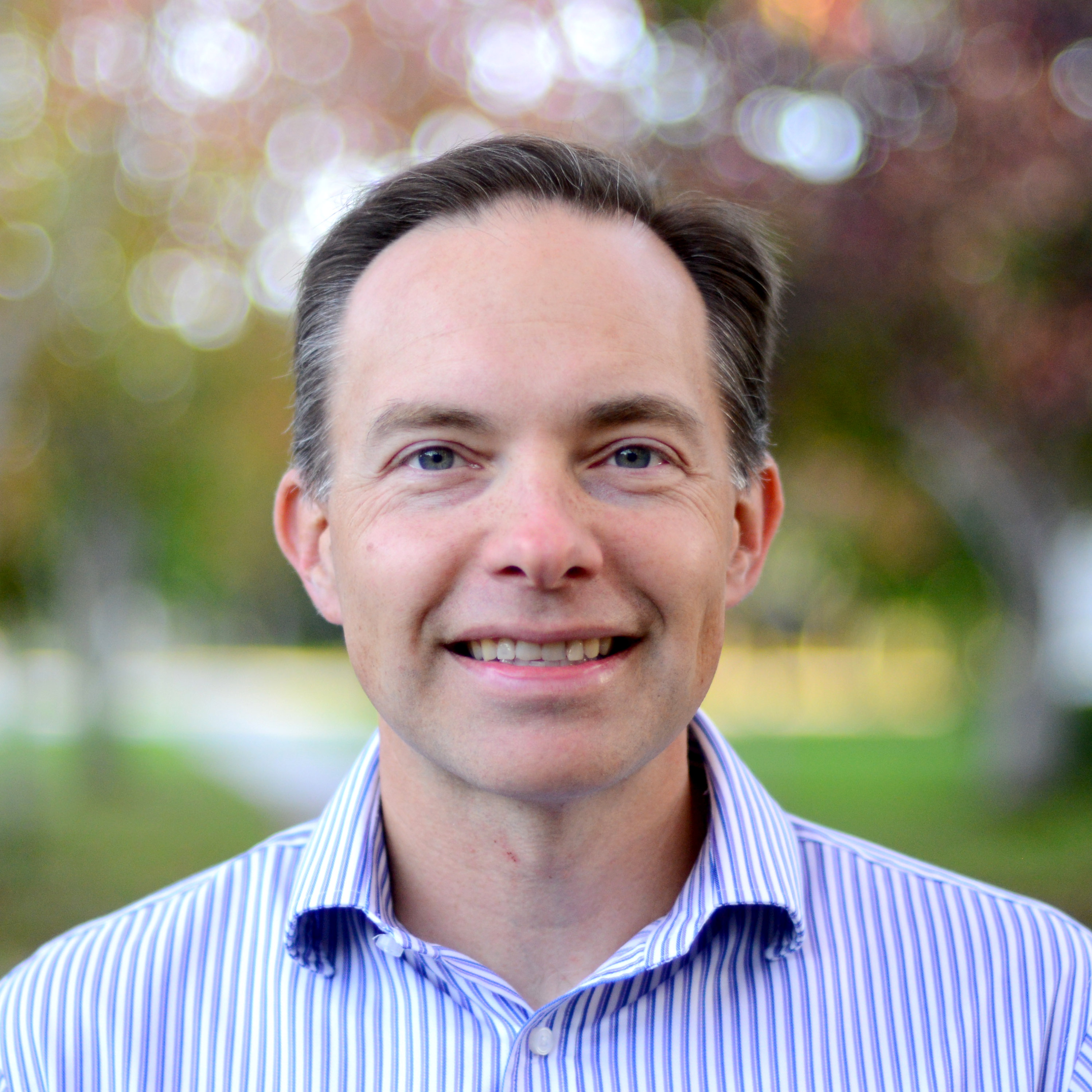 Mike Paiko
Director, Product Marketing, Mobility, Okta
Michael Paiko is the Director of Product Marketing for Okta Mobility Management. He brings 15+ years of experience helping large enterprises accelerate their digital transformation across the data center, mobility, and security. Prior to joining Okta, Michael held multiple roles at VMware, Digital Fuel Technologies, Wily Technology and GE. Michael holds a BS degree in Information Technology from the Rochester Institute of Technology (RIT) with a MBA from the UCLA Anderson School of Management. Michael enjoys bowling, tennis, skiing and spending time with his family.
5:00 PM
Exploring the Past, Present and Future of Identity and Security
O, O, O
From password reset to passwordless authentication, providing secure authentication and contextual access management has never been more critical in today's perimeter-less world. In this session, Okta's Senior Director of Identity, Karl McGuinness, will take you through the evolution of Identity and Access Management, as well as discuss emerging trends in identity and security.
Karl McGuinness is Senior Director, Identity at Okta where he is responsible for the core identity services and APIs that provide the foundation of Okta identity layer. He has over 15 years of experience building and scaling mission critical identity infrastructure as a developer, software architect, and product owner. He is passionate about identity and you can always find him chatting about some deep identity problem.