Businesses @ Work
January 2017
An in-depth look into how organizations and people work today—exploring employees, partners, contractors and customers, and the apps and services they use to be productive.
Top Apps Over Time

remains the #1 app in our network.

edges out

for the #4 spot

jumped from 12th to 8th in less than a year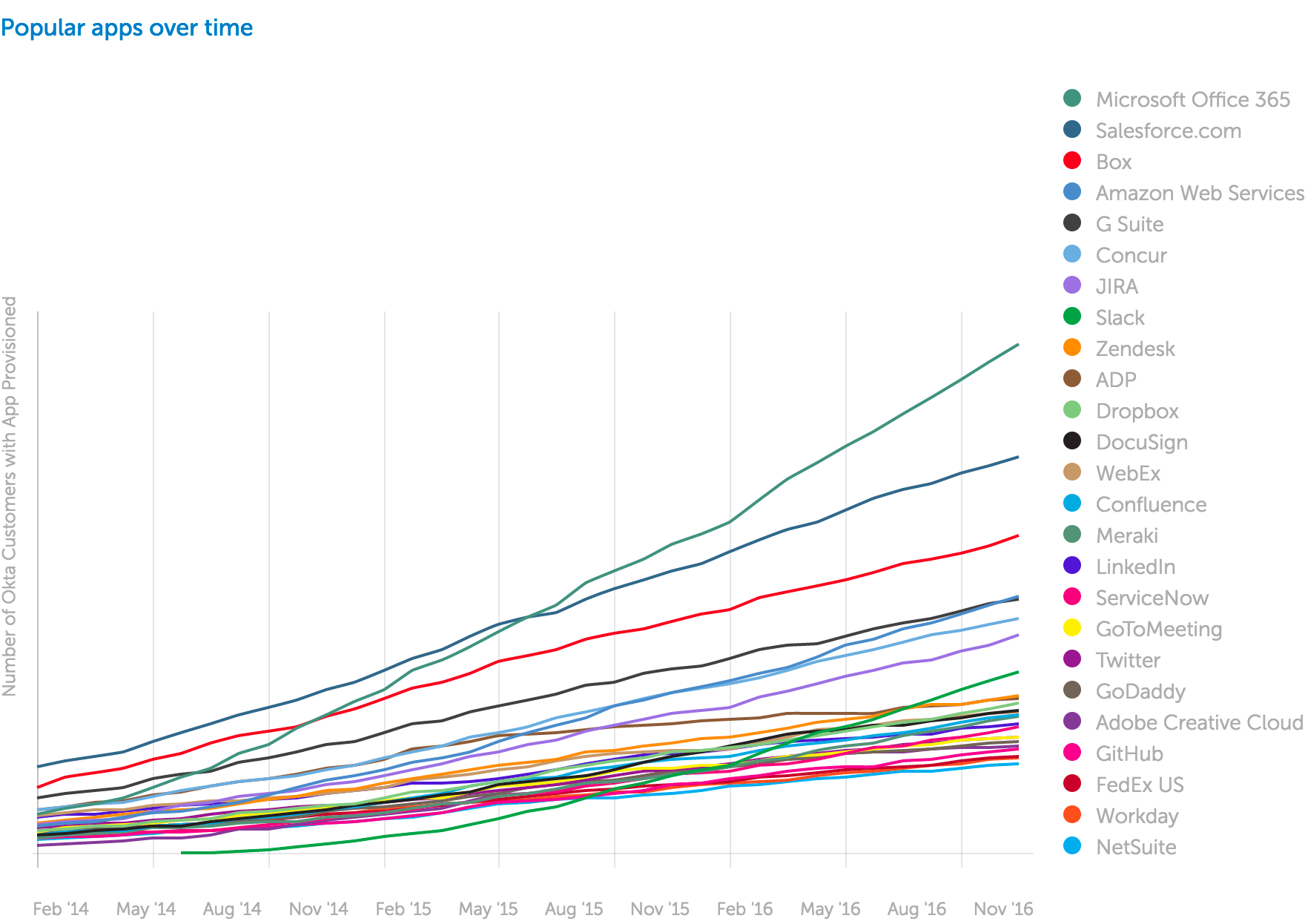 Popular apps over time
Number of Okta Customers with App Provisioned
Feb '14
May '14
Aug '14
Nov '14
Feb '15
May '15
Aug '15
Nov '15
Feb '16
May '16
Aug '16
Nov '16
Microsoft Office 365
Salesforce.com
Box
Amazon Web Services
G Suite
Concur
JIRA
Slack
Zendesk
ADP
Dropbox
DocuSign
WebEx
Confluence
Meraki
LinkedIn
ServiceNow
GoToMeeting
Twitter
GoDaddy
Adobe Creative Cloud
GitHub
FedEx US
Workday
NetSuite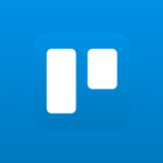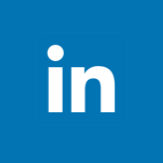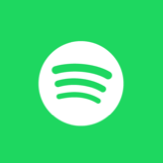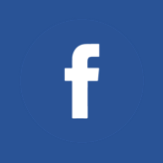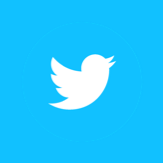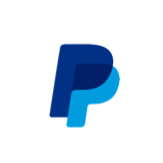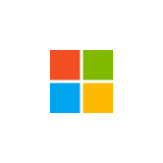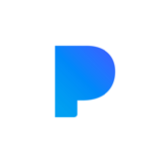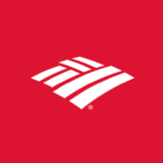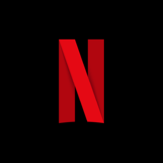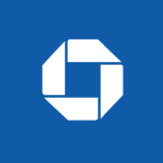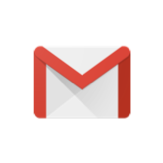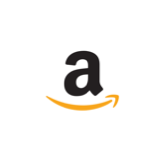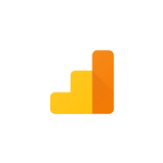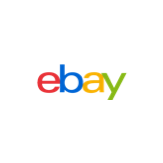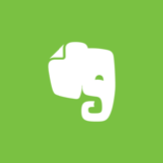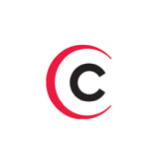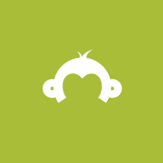 It's not Just Business, It's Personal
56% of apps used by Okta customers today are not provided by IT.
Some Apps are purely for personal use:




Others show this very blurry world in which we now live:




Popular Personal Apps Over Time
Note: In January 2016, Okta enabled customers to securely store private credentials when they visit any new site, thus the significant increase of all personal app usage.
Dec 1, 13
Apr 1, 14
Aug 1, 14
Dec 1, 14
Apr 1, 15
Aug 1, 15
Dec 1, 15
Apr 1, 16
Aug 1, 16
LinkedIn
Facebook
Amazon
Twitter
Paypal
Evernote
Chase
Google Mail (Offline)
Southwest
Google Accounts Personal
Trello
Comcast
United Airlines
eBay
Netflix
Pandora
Bank of America
SurveyMoney
Microsoft Account
Spotify
Google Analytics
American Express Online
Yahoo Mail
GoDaddy
Instagram
Note: On January 9th, 2017, Atlassian announced that it had acquired Trello. The deal is expected to close March 31, 2017.
Customers realize security, end-user adoption, productivity, and shadow IT benefits by allowing their end users to add personal apps to Okta.
G Suite customers: in a league of their own

customers use 30% more apps on average than

customers
More isn't always better, but it certainly can be...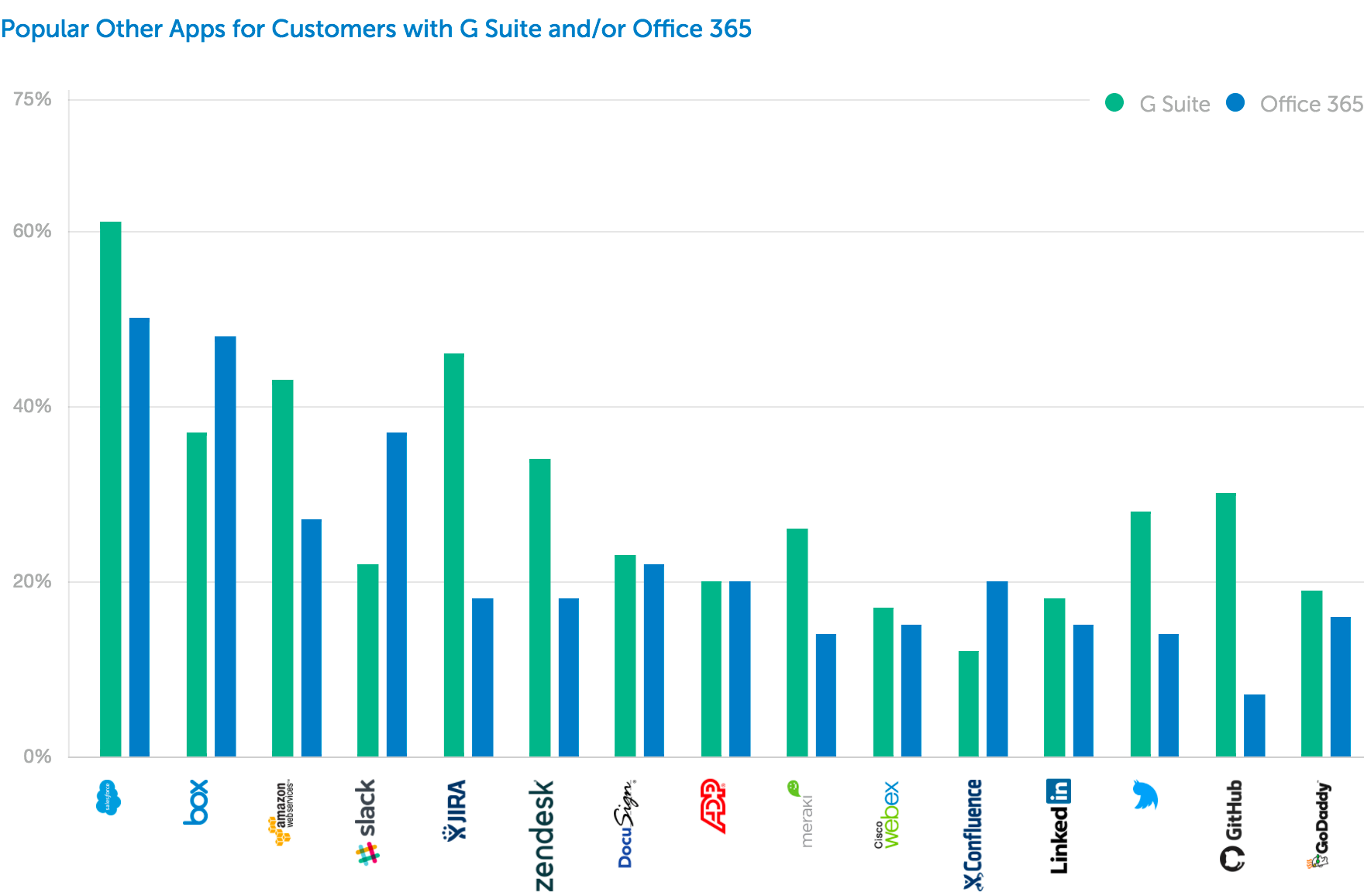 Popular Other Apps for Customers with G Suite and/or Office 365
G Suite customers are employing a best-of-breed IT strategy to build out their cloud ecosystem. They're more likely to use apps like Salesforce, Slack, Amazon Web Services and GitHub than their Office 365-subscribed counterparts. Office 365 customers are more likely to adopt established apps like Box and WebEx.
Who's suffering at the hands of Slack?
Slack's rise in popularity over the past two years is jaw-dropping.
Just two years ago,

was the 67th most popular app in our network. Today, it's 8th.
But, not everyone is applauding Slack's success.


and

in particular have suffered as a direct consequence.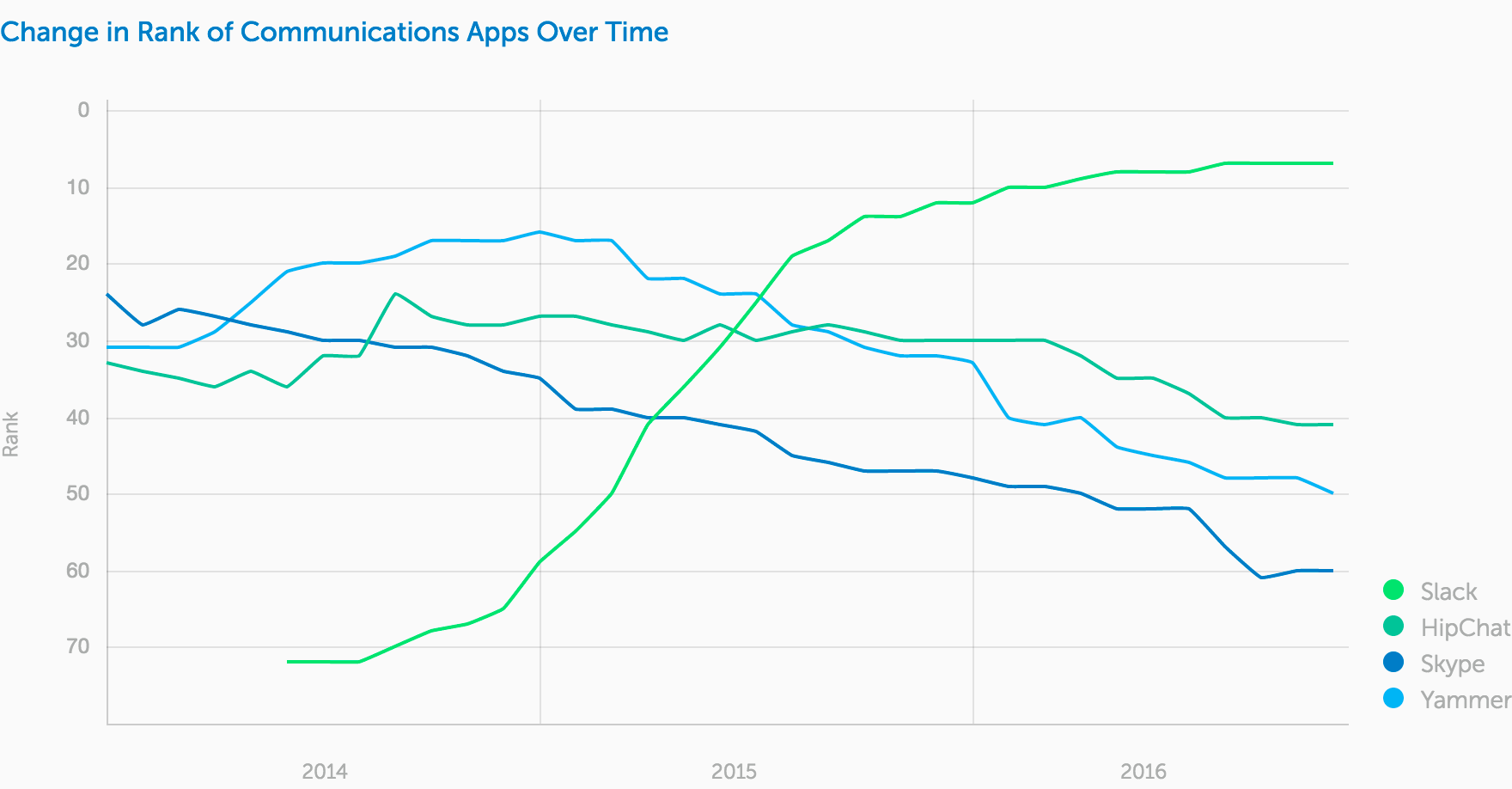 Change in Rank of Communications Apps Over Time
Slack
HipChat
Skype
Yammer