Namely + Okta
Automate the employee lifecycle—from onboarding to offboarding—by securely connecting HR and IT systems.
The Challenge
Namely and other HR Information Systems (HRIS) are often the system of record for keeping track of employee data, sharing employee updates with IT in order to create new user accounts, provision them for applications, and deactivate them when they leave the company. But as directories, apps, and human resource information systems migrate to the cloud, HR and IT need to find less risky and more efficient systems for inter-departmental communication. 
Inefficient processes: It's time-consuming and risky to send data through email, file extracts, and attachments
Gaps in security: It takes a typical company about two full days to deprovision a departing user, adding risk
Idle employees:  Waiting for helpdesk tickets, app assignments and permissions updates costs precious hours
The Solution
Okta's integration with Namely unifies IT and HR by using Namely's employee data and updates to inform the user lifecycle across the enterprise's IT systems like SaaS and on-premises applications, as well as Microsoft's Active Directory.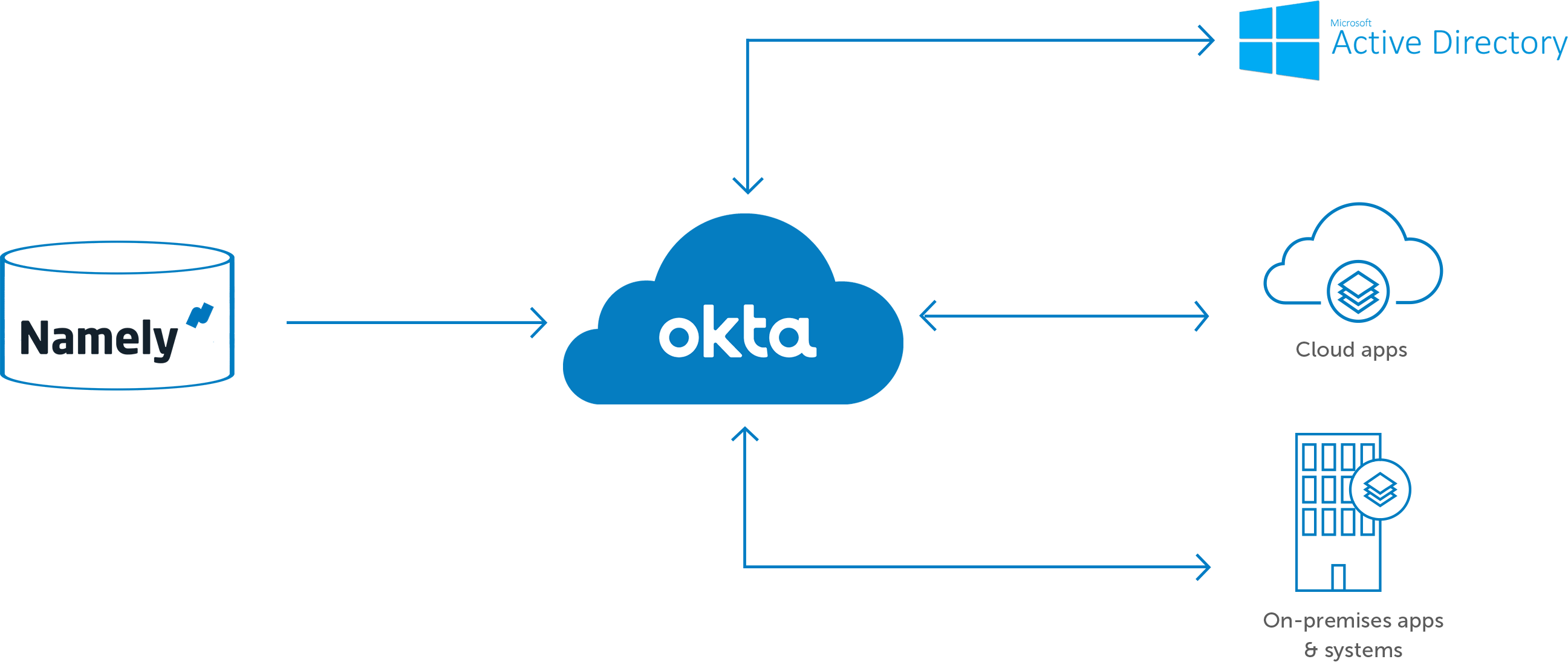 Provision users
automatically
Use "New Hires" and other HR triggers and user attributes (e.g. department, title) to automate the assignment of IT-managed applications.

Ensure data fidelity
and freshness
Sync employee attributes and updates from HR systems to downstream applications on an ongoing basis.

Automatically deactivate departing employees
When employees leave, close security loopholes with HR-triggered access suspension and automated deprovisioning.

Improve employee productivity
Provision new users on hiring, enable them to update their profiles through self-service, and auto-updating permissions when roles change.
Shared customers include: