Okta + Zylo
Securely manage and optimize your entire software stack with unparalleled visibility
The Challenge

As the cloud revolution continues to explode, organizations are moving away from on-prem software solutions

IT is no longer the only department within an organization purchasing cloud software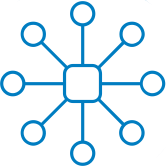 IT struggles to see a single view of all software use across the enterprise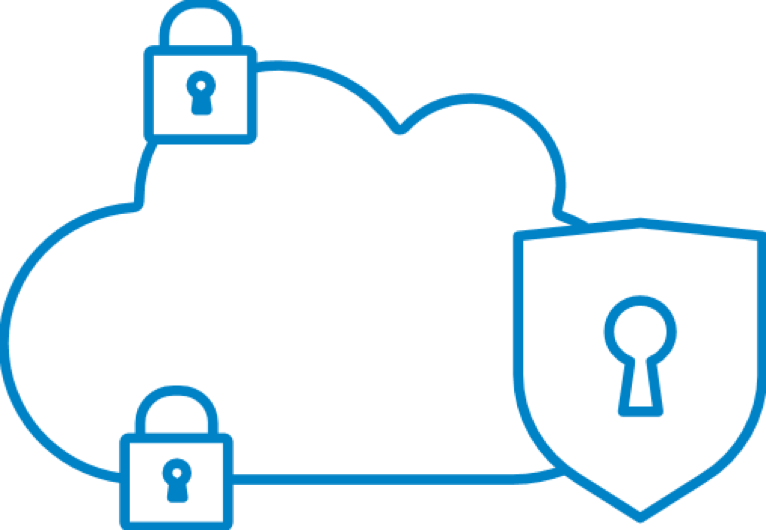 Decentralization of cloud software leads to increased security risks, application proliferation, licensing waste, lack of governance, and an overall unknown value of software
The Solution
Together Okta and Zylo create a system of record for cloud-based software, giving an organization complete visibility into its SaaS application usage. Together, Okta and Zylo enable an organization to:
Compare the spend on each application against usage data
Identify underutilized licenses to redeploy
Drive ROI of the most under-utilized apps via enablement and training
Identify applications that could benefit from Single Sign-On (SSO) and Multi-Factor Authentication (MFA) security

Establish a single view of all software usage
Match SaaS application spend against utilization on an enterprise-wide level. Discover all SaaS applications being used across your organization.

Maximize the value of licenses
Track software usage to proactively manage SaaS application licenses regularly throughout the year. Easily identify underutilized licenses to redeploy. 

Analyze Okta group utilization
Leverage insights from each group's individual usage to determine optimization opportunities, including low app utilization within a group or high app utilization outside of a group.

Extend security across the network
Minimize risk by using Zylo to identify SaaS applications that are not protected by Okta's SSO and MFA security. Deploy Okta and Zylo across the network for consistent, seamless coverage.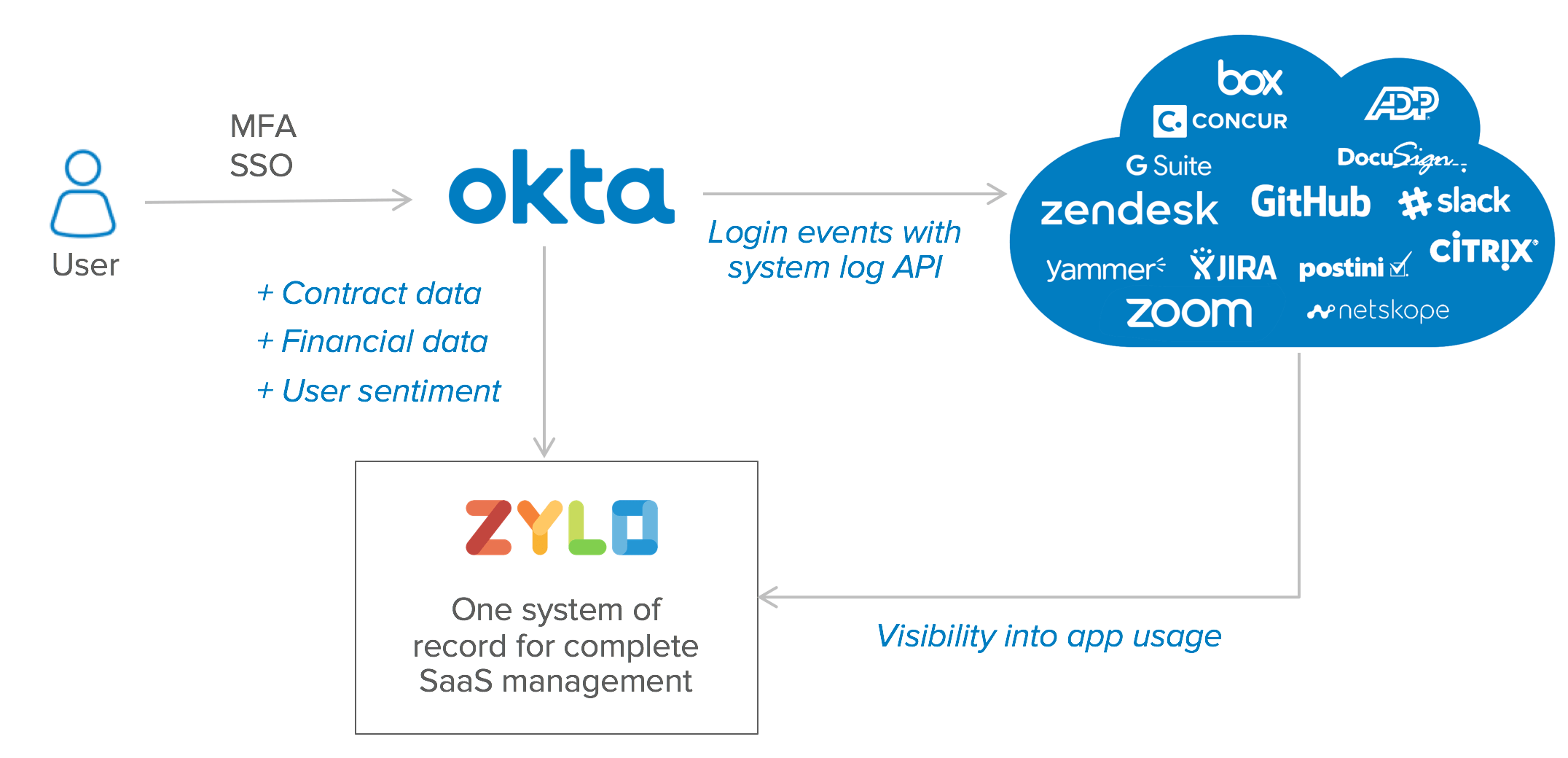 Gain broad visibility to your SaaS and cloud application usage
The Okta and Zylo integration combines Okta's utilization and employee data with Zylo's spend, licensing, application data, and user sentiment into one powerful SaaS management platform. Real-time visibility gives employees across the organization the "big picture" insights needed to manage SaaS dollars wisely.
Hear from our joint customers