Lifecycle Management
Automate workflows tied to the lifecycle state of your customers.
120+
pre-built integrations for automating provisioning to popular 3rd-party applications.
30 minutes
saved for every application provisioning request
4 weeks
on average development time saved from writing custom integration code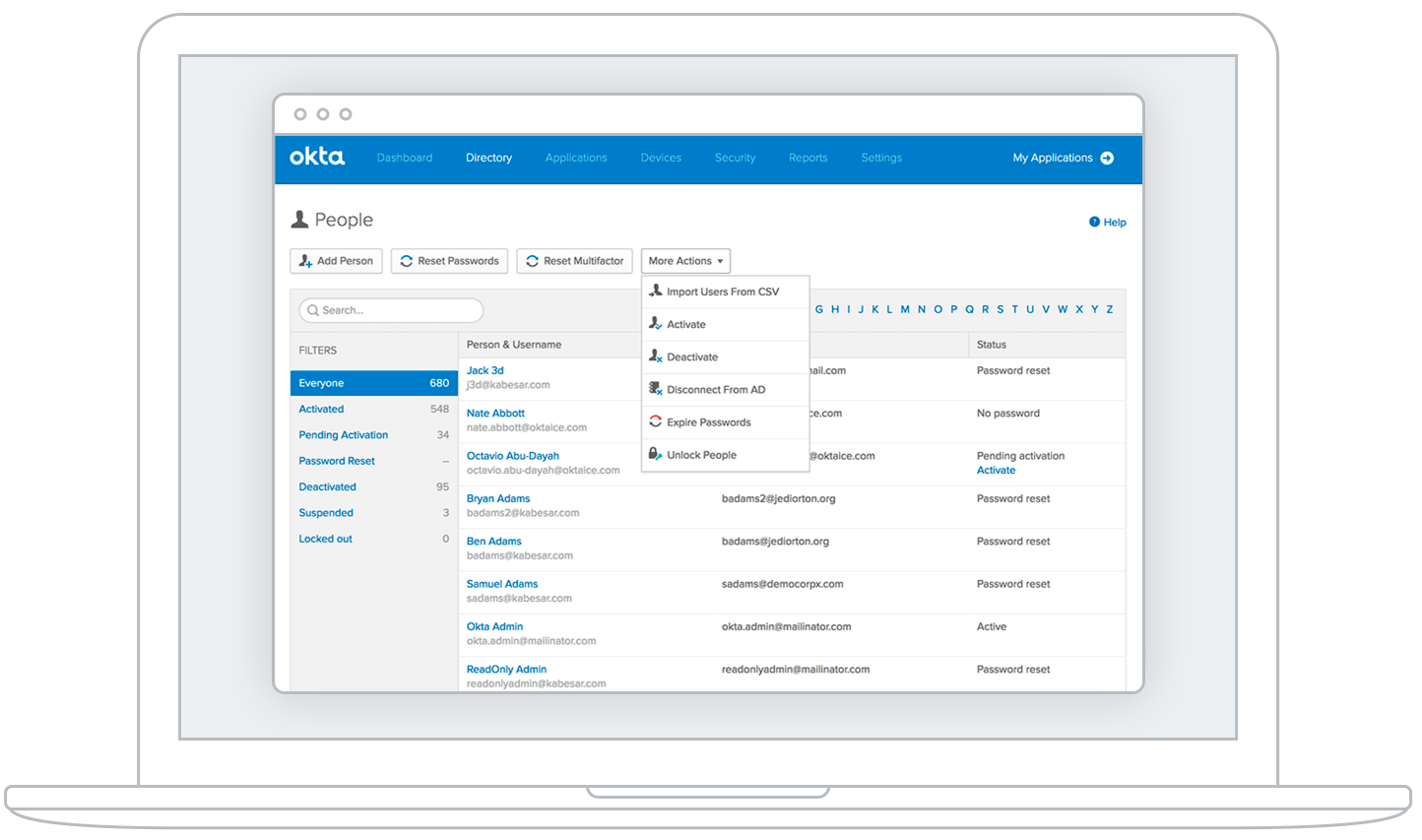 Provisioning and deprovisioning
Provision and deprovision users to downstream 3rd-party applications. Automatically assign applications depending on group membership or attribute.
Identity and profile sync
Maintain a unified source of truth by syncing user profile attributes between Okta and 3rd-party applications. Customizable attribute mappings with transformation via Okta Expression Language.
CSV directory
Integrate with your CRM, Martech stack, or any 3rd-party application by scheduling recurring imports of user identities from CSV files.

Use Okta to manage user information and entitlements
Process and create users
Evaluate group membership rules
Add to groups
Set application entitlements
Assign applications
Import Inline Hooks
Easily migrate customer profile data from existing user stores with customizable data clean up and profile enrichment. Combine data from multiple sources into Okta's centralized Universal Directory.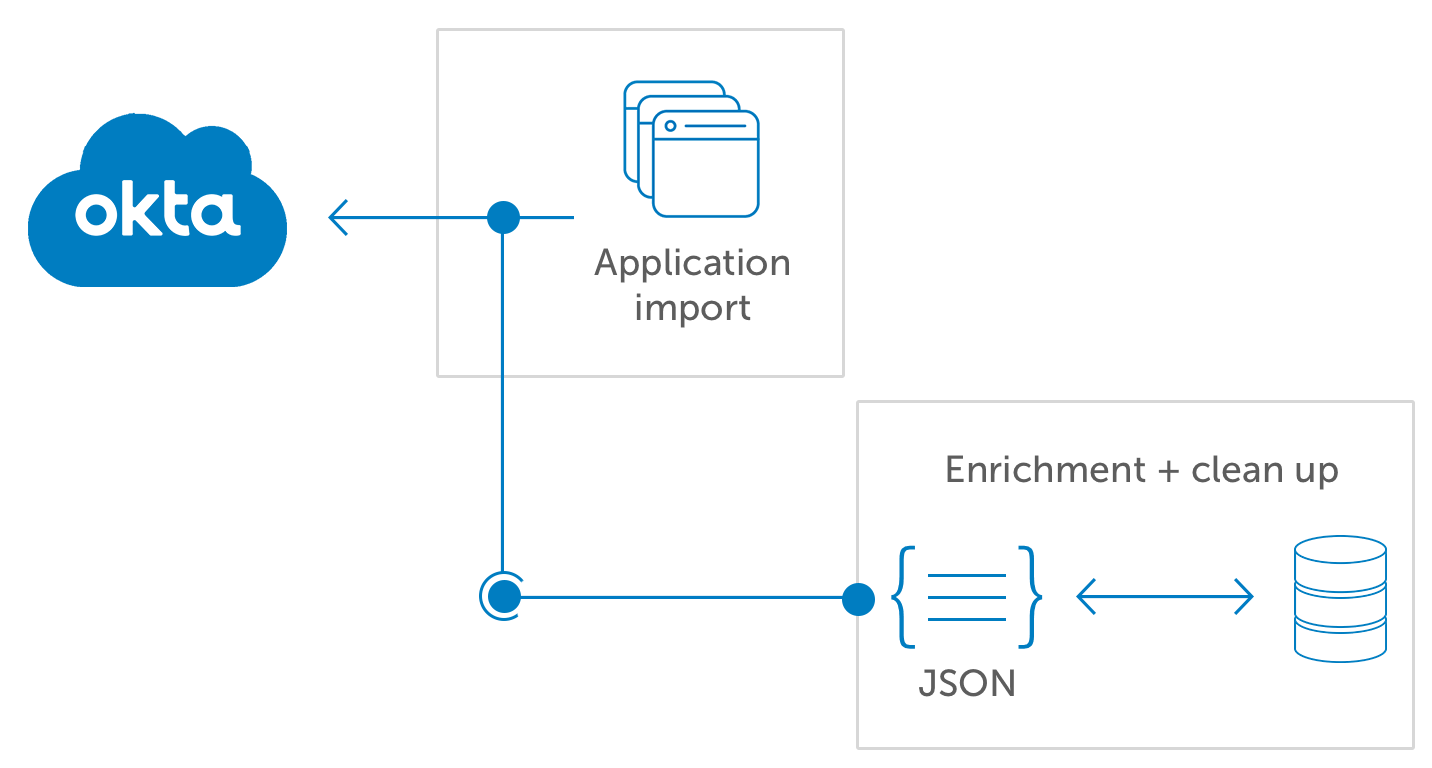 Attribute-level mastering
Fine-grained control over how profiles are mastered. Specify different profile masters for individual attributes.
With 120+ pre-built SCIM integrations, Okta's catalog is the broadest in the industry. See them all ›
SCIM App Wizard
Build your own OIN SCIM integration to extend provisioning and deprovisioning to custom applications.
Join the Okta Integration Network (OIN), a platform where developers can continue to add integrations. Get started ›
Automations and Hooks
Trigger workflows such as emails and Hooks based on a customizable set of events. Defining trigger points can be done in the Admin UI, reducing developer resources requirements.
Or write custom logic with Event Hooks to notify downstream technologies of events occuring in Okta. Potential customizations made possible by Event Hooks include:
Notify a Group Admin when group membership changes
Notify an App Admin when users are unassigned from apps
Upon user deletion in Okta, begin the process of deleting user data in other related systems
Automate IT tickets as users are suspended and unsuspended