Okta and SailPoint: Delivering Reliable End-to-End Identity Management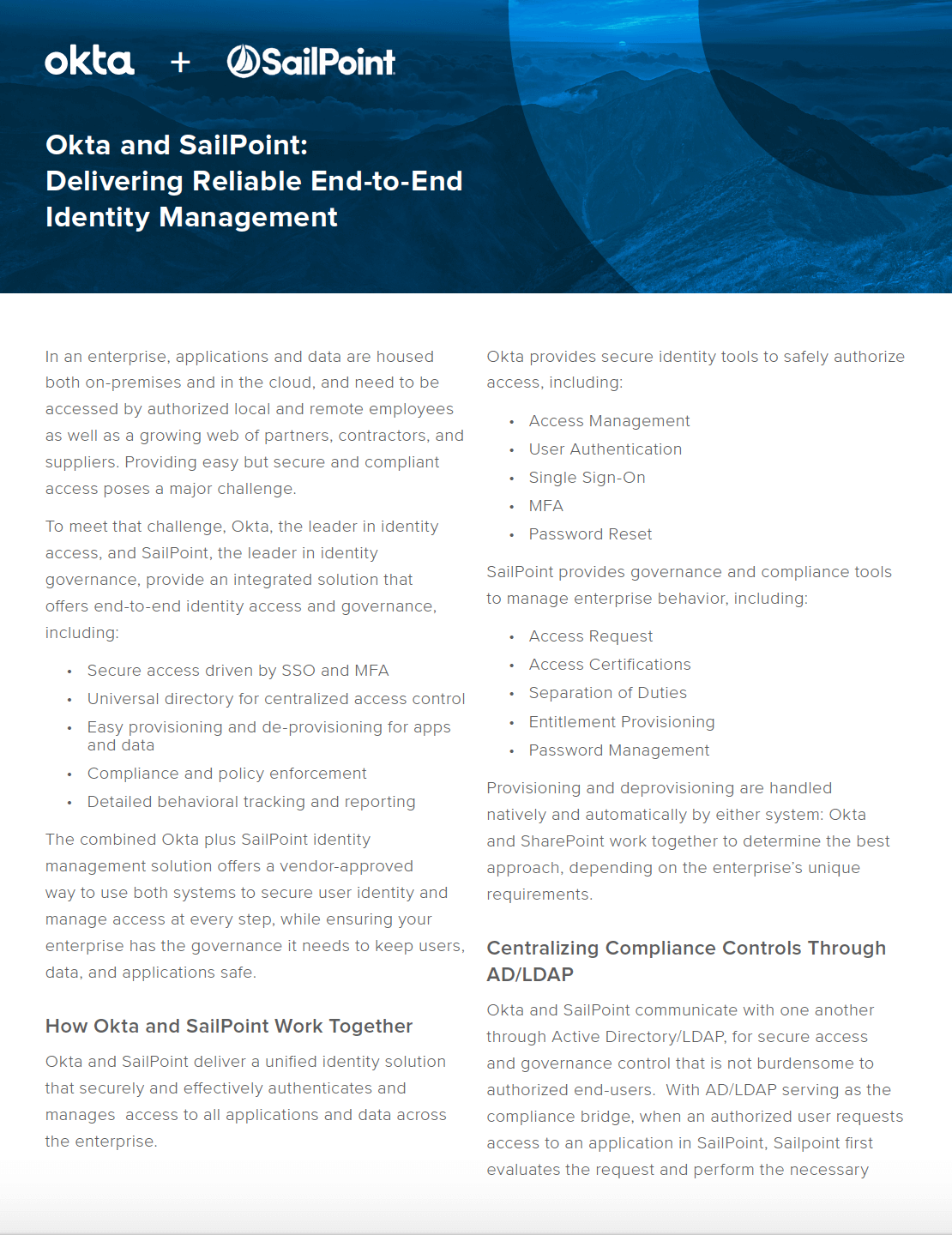 In an enterprise, applications and data are housed both on-premises and in the cloud, and need to be accessed by authorized local and remote employees as well as a growing web of partners, contractors, and suppliers. Providing easy but secure and compliant access poses a major challenge.
To meet that challenge, Okta, the leader in identity access, and SailPoint, the leader in identity governance, provide an integrated solution that offers end-to-end identity access and governance.