SailPoint and Okta: Delivering End-to-End Identity Management Together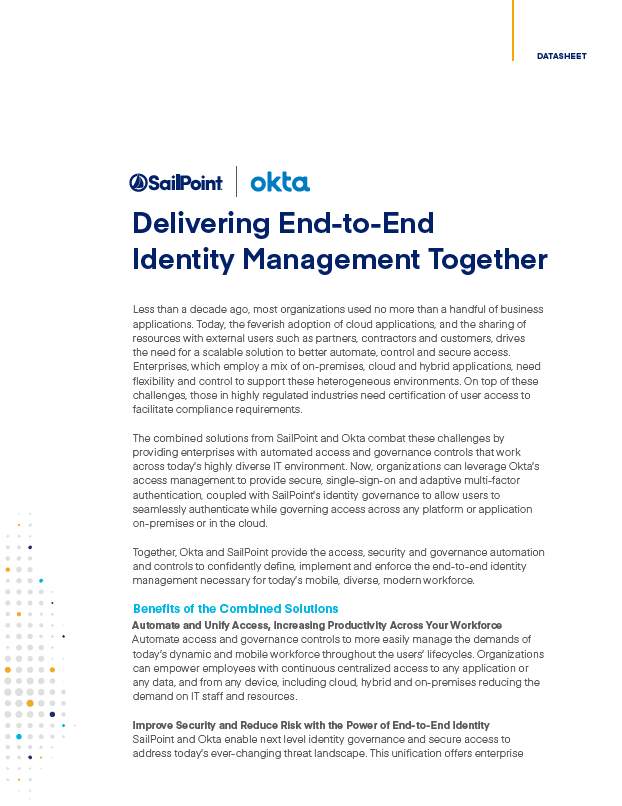 Less than a decade ago, most organizations used no more than a handful of business applications. Today, the feverish adoption of cloud applications, and the sharing of resources with external users such as partners, contractors and customers, drives the need for a scalable solution to better automate, control and secure access. Enterprises, which employ a mix of on-premises, cloud and hybrid applications, need flexibility and control to support these heterogeneous environments. On top of these challenges, those in highly regulated industries need certification of user access to facilitate compliance requirements.
The combined solutions from SailPoint and Okta combat these challenges by providing enterprises with automated access and governance controls that work across today's highly diverse IT environment. Now, organizations can leverage Okta's access management to provide secure, single-sign-on and adaptive multi-factor authentication, coupled with SailPoint's identity governance to allow users to seamlessly authenticate while governing access across any platform or application on-premises or in the cloud.