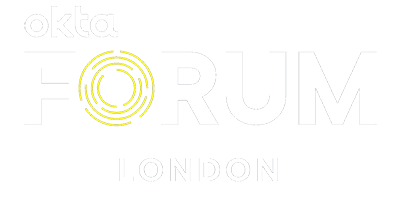 Keynotes
Welcome Keynote: The New Frontier in Technology
Okta CEO and co-founder, Todd McKinnon, offers insight into the biggest technology trends and challenges of the next five years, shares Okta's vision, and highlights new products. Todd discusses his take on how trust is the new frontier as every organisation becomes a technology company, as well as how and why organisations are adopting new and innovative technologies, modernising their businesses, and prioritising security — all with identity at the forefront. Throughout the keynote, you'll also hear directly from customers about how they've transformed their organisations.
Closing Keynote: Future of Identity and Security
While we have adapted our security posture and policies in some ways, we still don't use all the information we have to secure all of our targets in all the ways we need. In fact, we may not even have a complete picture of what we need to protect. In this session, Keith Casey, API problem solver at Okta, walks through the changing patterns, practices, and targets we have and what we're doing as an industry to address them.                                                                                                                                                                                                                                                           
Hybrid IT
Introductory
In a best of breed world, Okta allows you to rapidly integrate with any technology. Join this session to learn how to connect with thousands of popular SaaS platforms like Office 365, Box, Zoom, Slack, and Workday, as well as on-premises infrastructure and custom applications.                                                                                                           
Kelsey Nelson, Product Marketing Manager, Okta
Mark Lambert, Transformation Sales Lead, NEL
Advanced
Organisations are modernising to the cloud, but still rely on legacy and on-prem infrastructure such as Active Directory and Web Access Management products which have to co-exist with new modern tools. Come learn how Okta can help build a hybrid IT model that enables a single pane of glass to manage your entire identity layer, regardless of where access is needed.
Marcus Hartwig, Product Marketing Manager, Okta
Markus Hirschkopf, Head of Corporate IT, Naspers
Zero Trust
Introductory
The shift to cloud has made perimeter-centric view of security obsolete and led to the creation of Zero Trust. Learn how to enable secure access for the various users (employees, partners, contractors, etc.) regardless of their location, device or network, with a pragmatic view on identity as the foundation for a successful Zero Trust initiative – from Single Sign-On to Server Access!                                                                               
Sami Laine, Director, Technology Strategy, Okta
Advanced
Keep your organisation out of the headlines! With users accessing corporate resources across a variety of devices, platforms and clients, organisations are seeing an increase in phishing, password spray, brute force and other identity based attacks. Learn how you can leverage Okta's contextual access management capabilities, including Adaptive Multi-factor Authentication, ThreatInsight and Risk-based Authentication to proactively defend against identity attacks.
Teju Shyamsundar, Senior Product Marketing Manager, Okta
Mark Cameron, UK Enterprise IT Architecture Lead, Zurich Insurance
Customer Identity
Introductory
Historically, companies addressed customer identity by building authentication, authorisation, and user management from scratch, using in-house development resources. But in an era of breaches with customer trust at an all time low, why re-invent out-of-the-box workflows? Come learn how application development teams should now leverage identity platforms for account creation, user login, password reset, account recovery, and multi-factor authentication (MFA).                                                           
Danielle Kucera, Senior Product Marketing Manager, Okta
Ryan Manzer, Solutions Designer, Inmarsat
Advanced
Today's Customer Identity and Access Management (CIAM) solutions are increasingly customised. Product managers need to support a wide range of custom UX, integration, and security requirements such as progressive profiling, adding identity proofing, or sychronising user profiles. Learn how the new Hooks and the Identity Engine features provide an easy way to build tailored sign-up and sign-in experiences on top of the flows that Okta Customer Identity provides out-of-the-box.
Jiong Liu, Group Product Marketing Manager, Okta