Washington, D.C.
Registration is complimentary
Join us, along with hundreds of IT leaders, for an interactive day where you will learn how to narrow the innovation gap for your business or organization. Okta's product leaders will showcase our integrated identity, mobility and security products, and forward-thinking IT leaders will share their experiences in implementing best-of-breed technologies.
Thanks for your interest!
Check your email for updates about the event.
Agenda
12:30 PM
Registration + Light Bites
1:00 PM
An Identity Revolution
O, O, O
B, B, B
F, F, F
A, A, A
U, U, U
With the proliferation of cloud and mobile, and the advent of IoT, today's IT paradigm requires a new approach. Identity is that new approach. In his keynote, Charles Race, president of worldwide field operations, will discuss how identity not only enables organizations to securely bring on new technologies, it drives transformation. Join this opening session to learn how the Okta Identity Cloud can create value for your organization, and why we believe we're in the midst of an identity revolution.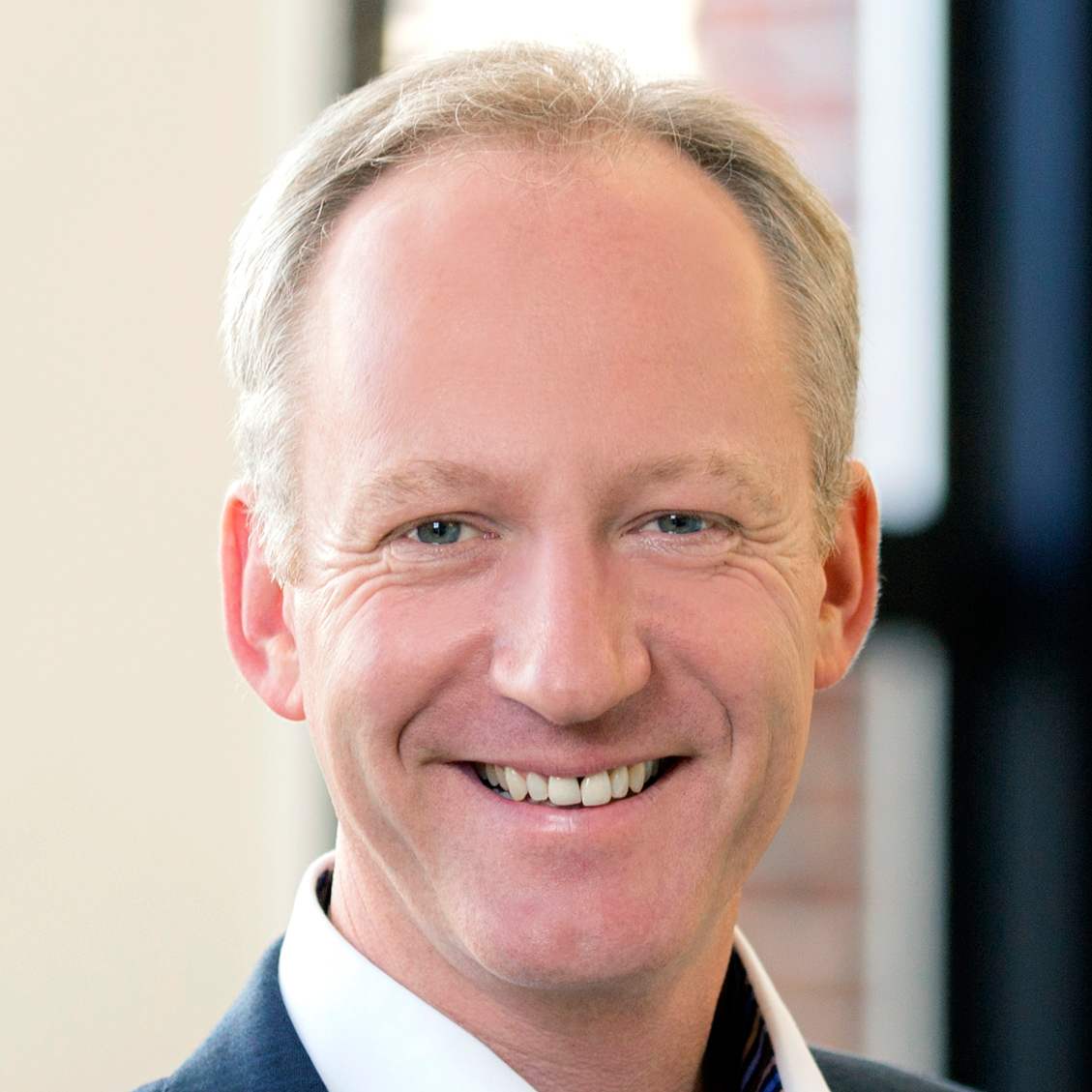 Charles Race
President, Worldwide Field Operations, Okta
As President, Worldwide Field Operations, Charles Race is responsible for growing Okta's addressable market, building a world class delivery capability built on customer and partner success, and driving revenue growth in the US and internationally. Charles' team includes worldwide sales, customer success and support, partner ecosystems, field marketing, professional services and business operations. Charles brings more than 25 years of technology and leadership experience to Okta, having most recently spent the last 11 years in various leadership roles at Informatica. As Informatica's Executive Vice President of Worldwide Field Operations, Charles gained extensive go-to-market experience across global sales, business development, services and support. Charles has also held a variety of leadership roles at Hummingbird, uSwitch, Phillips and Rolls-Royce Industrial Power. He earned a B.E. in computer science from the University of York.
Sonny Hashmi is the Managing Director of Global Government Strategy at Box. In his role, Sonny is responsible for developing and executing a go-to Market strategy for Box within global public sectors, and represents Box as a cloud computing thought-leader in government. Sonny also serves as part of the Editorial Advisory board for GovernmentCIO magazine, and works for Federal, State and Local and international government customers on cloud and mobility strategy. Prior to joining Box, Sonny served as the Chief Information Officer (CIO) and the Chief Technology Officer (CTO) for the U.S. General Services Administration (GSA). Since joining GSA in 2011, Sonny managed the agency's $600 million Information Technology (IT) budget and ensuring alignment with agency and the administration's strategic objectives, information security and enterprise architecture. Sonny led several technology initiatives at GSA, that leveraged emerging technologies to modernize and improve GSA operations. He also provided oversight of GSA's IT projects, implemented the digital government strategy and was a major force towards adoption of cloud for GSA's email, collaboration and applications as well as creating agile practices for cloud development.
Sonny has also served as the CTO for the District of Columbia, Office of the Chief Financial Officer. He championed and successfully delivered many initiatives including large system modernization projects, implementation of a District-wide business intelligence platform for agency financial management and oversaw business process automation. Sonny also worked for private sector organizations leading large scale initiatives for federal, state and local government agencies. Sonny is active in the federal IT community. He received the 2013 Federal 100 award for Digital Government Innovation - as a "cloud expander." Other awards include his team's win of the 2011 GCN award for (Cloud) Enterprise E-mail and Collaboration, and as a finalist for the prestigious Samuel J. Hayman Service to America medal. Named as among the five most social federal CIOs on Twitter, he is actively engaged on social media and online federal IT communities of interest. You can follow Sonny on Twitter at @Sonny_h. Sonny has a master's in engineering from Purdue University and a master's certificate in innovation management from the University of Maryland.
Byron focuses on delivering organizational change strategies to federal and commercial customers. He currently serves as the senior advisor to the FCC CIO for enterprise transformation strategy. His area of concern includes driving the modernization of its 100+ legacy systems and helping the FCC IT organization more effectively react to the ever-changing commercial technology landscape while better allocating its scarce budgetary resources to delivering services effectively to their constituent bureaus and offices. Previously, he served as an adviser to the National Security Council staff on cybersecurity and information sharing issues, while supporting the Office of the Director of National Intelligence's information sharing portfolio. Prior to that, he had a variety of roles in the consulting world for clients from the commercial, civil government, defense, and intelligence areas, all focused on delivering modern solutions to meet their ever changing mission needs.

Sami Hassanyeh
SVP of Digital Strategy + Membership, AARP
Sami Hassanyeh is AARP's SVP of Digital Strategy and Membership. Sami has over 20 years of technology and marketing experience and demonstrated success in delivering business value on the web, mobile and social media platforms for AARP. He has developed, executed, and led an aggressive digital strategy that has significantly grown unique visitors, advertising revenue, and digital memberships. Sami is a visionary leader and is passionate about the mission of AARP and its goal of helping people 50+ live their best life.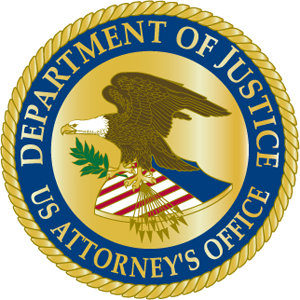 Greg Hall
Assistant Director, Information System Security + Chief Information Security Officer, U.S. Department of Justice, Executive Office for U.S. Attorneys
1:45 PM
Defining Modern Identity and Access Management
O, O, O
P, P, P
N, N, N
Today's world is increasingly cloud-powered, leading forward-thinking CIOs to digital transformation as the edge their organization is looking for. Traditional identity management solutions struggle to securely and efficiently accommodate this new paradigm and provide a best in breed approach. Join this discussion to learn how a modern identity management solution is the key to thriving in the new IT landscape.
Jiong Liu is Okta's Sr Product Marketing Manager, who leads strategy, content and tools for the Business Value program. Jiong has over 10 years of experience in finance and helping customers realize maximum potential from their investments. Jiong holds bachelor's degrees in Economics and Interdisciplinary Studies from the University of California, Berkeley and a MBA from the University of Pennsylvania, Wharton School.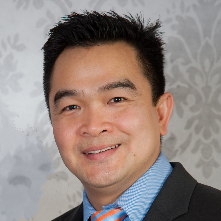 Henry Rogando
Principle Architect - SaaS Services IAM, Pitney Bowes
Henry Rogando is a Principal Architect of Identity and Access Management (IAM) for Pitney Bowes. He has been with Pitney Bowes for over 15 years. He has worked on various engineering initiatives which include software appliance development, enterprise security gateway implementation, and SaaS API management. In his current role, he is responsible for the design and integration of SSO capabilities and token-based authentication and authorization services spanning web, mobile and native applications. Prior to joining Pitney Bowes in 2001, he was a senior technical consultant for Accenture working on different systems integration projects locally and internationally. He has a B.S. in Computer Science degree from De La Salle University, Philippines. When not at work, Henry enjoys singing, playing basketball and traveling to exotic places.

Herminia Gomez
Lead Systems Engineer, National Geographic
Herminia Gomez has worked for National Geographic Society in various roles and divisions since 1998. She is currently Lead Systems Engineer in IT for National Geographic, supporting Identity & Access Management (IAM) and Software-as-a-Service (SaaS) account lifecycle management for a globally dispersed business including staff, contractors, and partners. Works with solutions architects, systems administrators, consultants, and vendors to develop and implement IAM/SaaS solutions that meet the enterprise's business needs and are aligned and consistent with enterprise IT strategies and plans.
2:15 PM
Building the Next Generation Network: Identity as the Perimeter
O, O, O
Okta Adaptive Multi-factor Authentication is a simple, secure, and comprehensive authentication solution. It provides policy-driven contextual access management, supports a broad set of modern factors, leverages big data insights across thousands of enterprises, and integrates with the applications and network infrastructure you need. Learn how strong-yet-flexible multi-factor authentication allows companies to embrace cloud-based IT delivery where identity and authentication form the new security perimeter.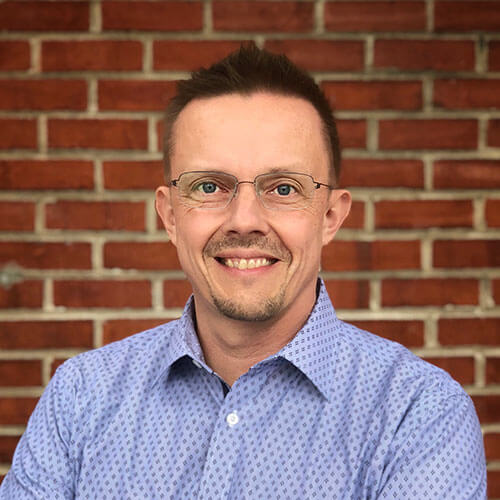 Sami Laine
Director, Product Marketing, Okta
Sami Laine is Director of Product Marketing for Security at Okta. Over the years, Sami has helped many of the world's largest enterprises and financial institutions fight fraud, malware, threats and breaches at CyberSource, RSA and CloudPassage and now focuses on helping companies embrace identity as the new security perimeter.
2:45 PM
Security in the API Economy
O, O, O
A, A, A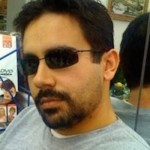 Keith Casey
Sr. Technical Product Marketing Mgr, Okta
Keith Casey currently serves on the Platform Team at Okta working on Identity and Authentication APIs. Previously, he served as an early Developer Evangelist at Twilio and before that worked on the Ultimate Geek Question at the Library of Congress. His underlying goal is to get good technology into the hands of good people to do great things. In his spare time, he helps build and support the Austin tech community, blogs at CaseySoftware.com and is fascinated by monkeys. He is also a co-author of "A Practical Approach to API Design" from Leanpub.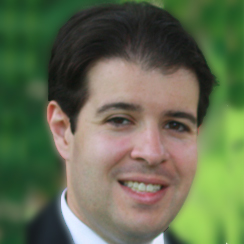 Tony Real
Director, Application Development & Support, Association of International Certified Professional Accountants
Tony Real is the Director of Application Development and Support at the Association of International Certified Professional Accountants. Prior to joining the AICPA in 2014, he was the Vice President of Information Technology for Easter Seals UCP North Carolina & Virginia. His experience covers a wide variety of technology areas, ranging from Infrastructure and Support to Development and Integrations.
He earned a MBA from Elon University and Bachelor's Degree in Economics from the University of Illinois at Urbana-Champaign.
4:00 PM
Enhancing Identity Lifecycle Management in just 15 Minutes
O, O, O
In today's increasingly dynamic IT environment, IT professionals spend many hours managing multiple identity lifecycles. This includes securing multiple identity sources, ensuring appropriate access is granted or adjusted in a timely but secure manner when new employees join the organization or change roles, and also suspending and removing access quickly when necessary. Okta continues to innovate in identity lifecycle management, allowing customers to create a single source of truth, delegate access decisions, and easily generate access reports. Learn how to save time and money by automating the lifecycles across any business process for all your users.
Aaron Yee joined Okta in 2012 as the company's first Professional Services consultant. He helped customers implement Okta, which opened his eyes to new use-cases and plenty of feature ideas. He subsequently joined the Technical Marketing Team to shape the product. Prior to Okta, Aaron worked in the DC area for 6 years, integrating old school IdAM solutions for civilian and DoD customers. At Okta, Aaron is adding a new school twist to the Lifecycle Management product, which aims to automate the things that give you agita! Aaron has a BA in Computer Science from Brown University and an MBA from the University of Virginia. He lives in San Francisco and enjoys sailing, snowboarding, and rooting for the hopeless 49ers.
4:30 PM
Enabling an Enterprise Mobility Solution
O, O, O
More and more, mobile devices are what's powering the enterprise, simply because they're holding the keys to both employee productivity and data security. Providing secure, seamless access to work apps on mobile is imperative to ensuring enterprises are benefiting from an increasingly mobilized workforce. A modern mobility solution enables users to get their work done, wherever they are. Join this discussion to learn why identity and mobility, together, are foundational to the success of your cloud-based and mobile-first organization.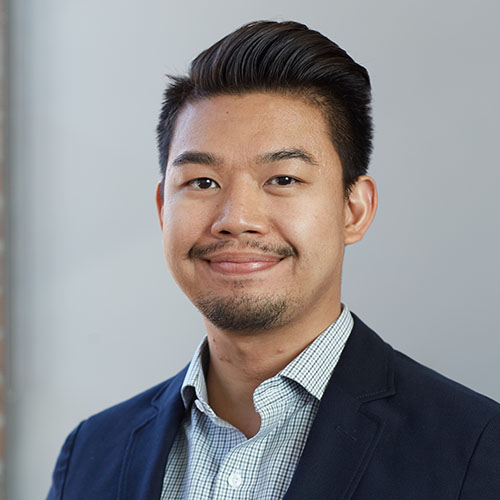 Francis Ballesteros
Technical Marketing Manager, Okta
Francis Ballesteros has worked in the mobility industry for most of his career, where he has been a Technical Support Engineer, Curriculum Manager, Sales Engineer, and now a Technical Marketing Manager for Okta Mobility Management. Francis earned his B.A. in Economics from the University of California, Irvine.
5:00 PM
Exploring the Past, Present and Future of Identity and Security
O, O, O
From password reset to passwordless authentication, providing secure authentication and contextual access management has never been more critical in today's perimeter-less world. In this session, Okta's Senior Director of Identity, Karl McGuinness, will take you through the evolution of Identity and Access Management, as well as discuss emerging trends in identity and security.
Karl McGuinness is Senior Director, Identity at Okta where he is responsible for the core identity services and APIs that provide the foundation of Okta identity layer. He has over 15 years of experience building and scaling mission critical identity infrastructure as a developer, software architect, and product owner. He is passionate about identity and you can always find him chatting about some deep identity problem.