About Okta Forum
Join us, along with other IT and security leaders, for an interactive day where you will learn how to narrow the innovation gap for your business or organisation. Okta's executives, product leaders, and customers will explore a broad range of topics related to identity, security, and digital transformation.
Come and learn how to secure better, secure faster, and secure smarter – all the while having fun and networking with the best and brightest in the industry.
The Okta Forum will feature sessions relevant to IT professionals, security experts, executives, product leaders, and developers in the following topics:
Hybrid IT
Modern SaaS applications have to co-exist with on-premises applications and infrastructure, putting pressure on IT organisations who are tasked to deliver more value with limited resources. Learn how to connect these two worlds with quick and effective Hybrid IT strategy.
Customer Identity
Customer Identity needs have evolved, and CIAM has become critical to building secure and seamless customer experiences. Learn how modern identity platforms enable organisations to serve their users across all channels with speed and scale.                  
Zero Trust Security
The traditional security perimeter is evaporating with applications and users moving outside the corporate networks and firewalls. Learn how to protect against identity attacks and how to enable secure access with Zero Trust approach to authentication.
API Security
Security of your APIs is the key to a secure connected ecosystem of applications, systems and data. Learn everything you need to know to build secure websites, mobile apps, and API services using OAuth and OpenID Connect.
Agenda


New to topics like Zero Trust and Customer Identity, but want to learn more? No problem, we have you covered. These introductory-level breakout sessions are meant to help you understand the core use cases around these topics, key requirements and challenges, and how Okta can help address them.


Inviting all software developers and architects to a full-day, hands-on workshop (bring your laptops)! We'll cover the basics of OAuth 2.0 and OpenID Connect, as well as API and web security best practices. We'll also dive into practical implementation details, such as how to configure an authorization server in Okta, build policies for API access permissions, and perform access token validation.


Curious to learn about our latest product announcements or looking to enhance your Okta skills and knowledge? The advanced-level breakout sessions will dive deep into how to deliver more value to your organization with Okta.
9:30am - 10:15am
Trust: The New Frontier in Technology with Todd McKinnon, CEO & Co-founder, Okta
The opening keynote, led by Okta CEO and co-founder, Todd McKinnon, offers insight into the biggest technology trends and challenges of the next five years, shares Okta's vision, and highlights new products. Todd will discuss his take on how trust is the new frontier as every organisation becomes a technology company, as well as how and why organisations are adopting new and innovative technologies, modernising their businesses, and prioritising security — all with identity at the forefront. Throughout the keynote, you'll also hear directly from customers about how they've transformed their organisations.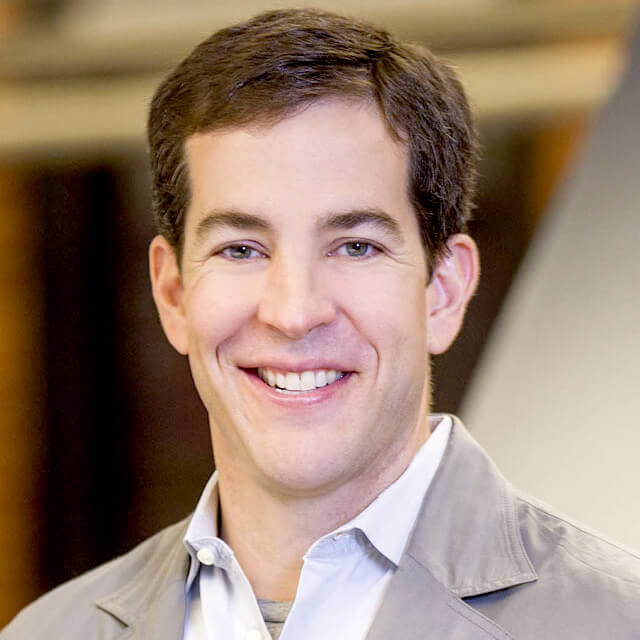 Todd McKinnon
CEO and co-founder of Okta
---
Todd McKinnon is the CEO and co-founder of Okta. He is responsible for creating, communicating and implementing our overall vision and strategy. Under Todd's leadership, Okta has grown into the leading identity solution with thousands of customers. Prior to Okta, Todd served as the Head of Engineering at Salesforce.com, and he has nearly a decade of experience working in various engineering and leadership roles at PeopleSoft.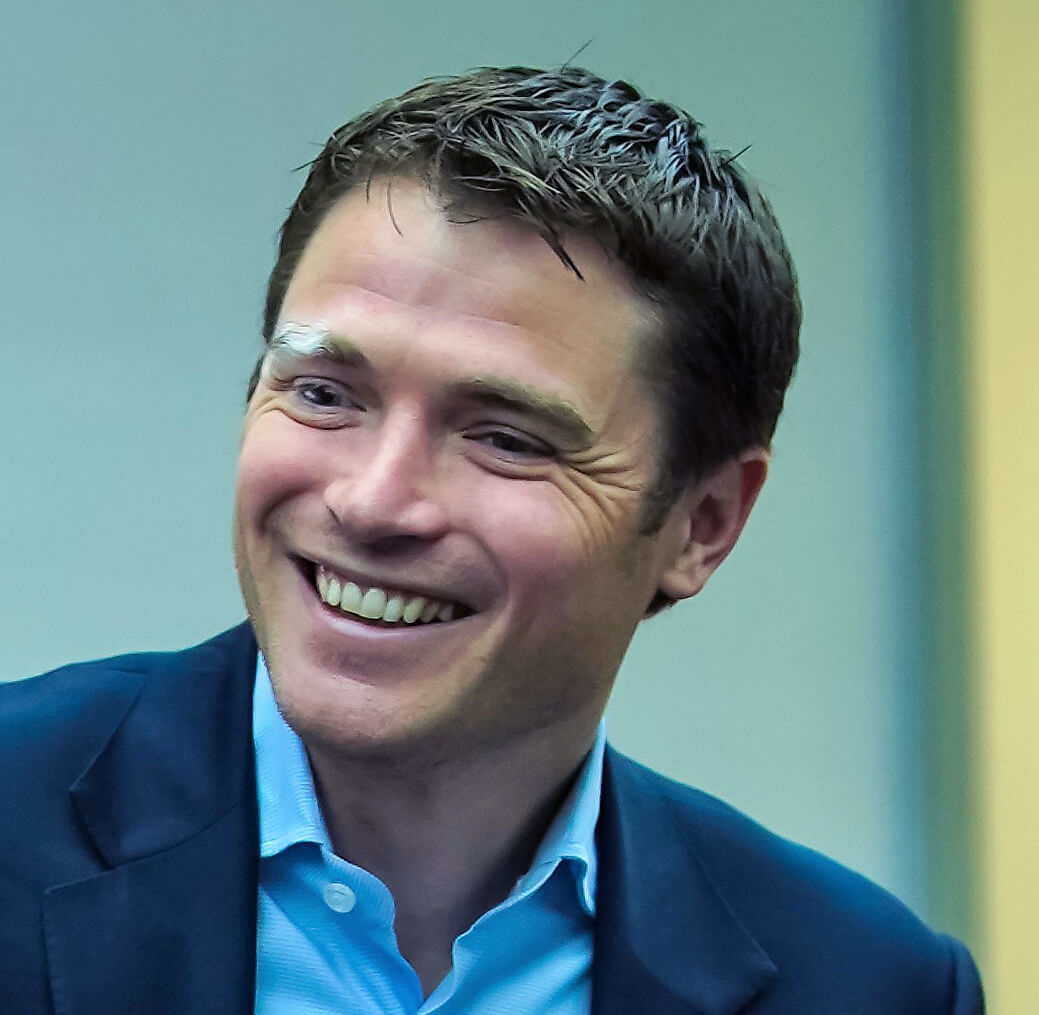 Michael Ibbitson
Executive Vice President, Technology & Infrastructure at Dubai Airports
---
When Michael landed in Dubai just three years ago, he did so with a clear mission…to help make the world's busiest international airport the world's best. He did so understanding that he would have the latitude and the support of the CEO Paul Griffiths in a city and a business environment renowned for innovation and change. And he knew that he would be relied upon to completely transform, what was then known as the Information Technology Communication department, into a proactive force for change.
He landed with a wealth of experience in airport IT strategy development and implementation. Before joining Dubai Airports, Michael spent three years as Chief Information Officer with London Gatwick Airport (2012-2015) where he was empowered by the Board to drive technology innovation to enhance the customer and employee experience. Prior to that (2008-2012) he served as Vice President, Information and Communications Services at Abu Dhabi Airport Company where he unified IT teams across multiple government departments as well as designing the ICT masterplan. In 2007-2008 he successfully led efforts at Mumbai International Airport to turn IT into a profit center.
Michael now holds responsibility for Technology, Engineering Services and Energy Management across our business, beyond the reach of a normal CIO role. This is creating many opportunities for technology to transform and improve our business, efficiency and experience as IOT, real time data and mobility start to impact more and more of our business operations.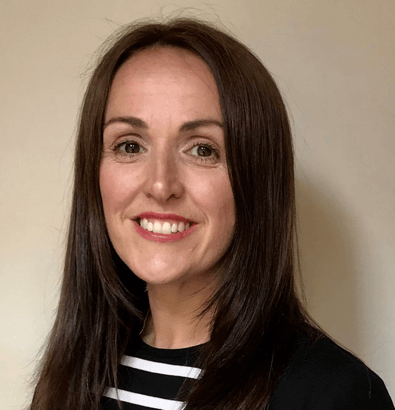 Joanna Drake
CIO, The Hut Group
---
Technology wasn't Jo's first career choice. Instead she was on track to be a professional tennis player until injury forced her to put her sporting ambitions to one side and she took a role on an IT help desk. It was there she learned her trade and realised she wanted to be part of fixing the bigger problem, progressing into service management strategy roles at Diageo, Accenture and Yahoo.
With a demonstrable record of driving successful global technology transformations, Jo went on to hold senior positions including Head of Global Service Management at Betfair and the BBC where she helped to build a world-class centralised operations team.
Jo went onto senior leadership roles as SVP Global Technology Services group and then CTO at Wood Mackenzie, Senior director of engineering at Skyscanner and is now CIO at The Hut group.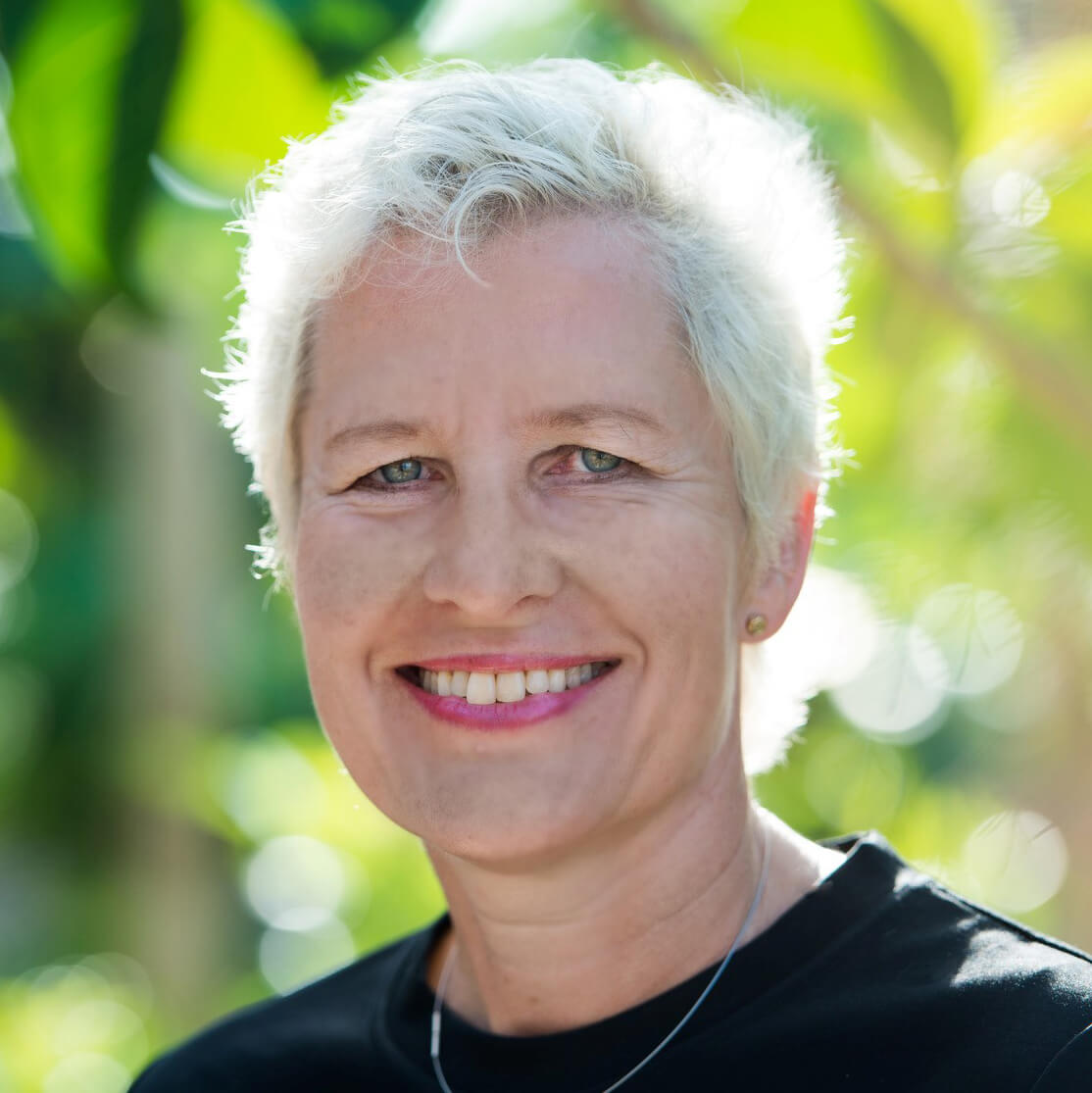 Anne-Birgitte Albrectsen
CEO of Plan International
---
A renowned leader in development and gender equality, Anne-Birgitte Albrectsen has worked for over 25 years in international development, human rights, change management and diplomacy and has been listed as one of the Top 100 Most Influential People in Gender Equality by Apolitical.
Ms. Albrectsen has been CEO of Plan International since September 2015. Prior to this she was United Nations Assistant Secretary General and Deputy Executive Director for Management at the United Nations Population Fund (UNFPA).
Ms. Albrectsen is also Chairperson of the International Civil Society Centre and the Global Partnership for Sustainable Development Data and a member of the United Nations Every Woman Every Child High Level Steering Group and the Generation Unlimited Global Board.
Ms. Albrectsen has previously held senior leadership positions in the United Nations Development Programme (UNDP), UNFPA and the Danish Ministry of Foreign Affairs. She served with the UNDP from 1997 to 2004, in Indonesia and later as Director of the Administrator's Office at UNDP Headquarters. She led country operations for UNFPA in Turkey, Armenia, Georgia and Azerbaijan from 2004-2006. From 2007-2009, she led the Danish government's humanitarian and civil society affairs work as the director of the relevant division in the Danish Ministry of Foreign Affairs.
Ms Albrectsen is Danish and holds a law degree from the University of Copenhagen.
Erin Baudo Felter
Executive Director of Okta for Good, Okta
---
Erin Baudo Felter is the Executive Director of Okta for Good, Okta's corporate social impact initiative. She is charged with leveraging Okta's most important assets – our people, product and company resources – to accelerate the impact of mission-driven organizations around the world. Erin has worked at the intersection of business and social impact for over a decade and has held various corporate social impact roles at Zynga, Yahoo and Warner Bros.
Erin holds an MBA from the UCLA Anderson School of Management and a BA from the University of Texas at Austin. She is personally passionate about justice and equity in education and serves on the advisory board for Citizen Schools California. She lives in Berkeley with her husband and two young children.
10:45am - 2:15pm
Understanding OAuth 2.0 and OpenID Connect
Security of your APIs is the key to a secure connected ecosystem of applications, systems and data. Learn everything you need to know to build secure websites, mobile apps, and API services using OAuth and OpenID Connect.
In this session, you'll learn how each of the OAuth flows works and when to use them. You'll learn best practices for implementing OAuth in web apps, native apps, and even on devices with no web browser or keyboard. You'll learn how to implement OAuth securely, both when writing an app as well as building an API. You'll also learn how OpenID Connect builds on top of OAuth 2.0 to provide the identity of users signing in. Lastly, you'll learn the pros and cons of various options for choosing token lifetimes when building an API.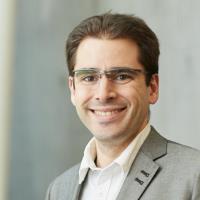 Aaron Parecki
Senior Developer Advocate
---
Aaron Parecki is a Senior Developer Advocate at Okta, an editor of several W3C and IETF specifications, co-founder of IndieWebCamp, and maintains oauth.net. Aaron has spoken at conferences around the world about OAuth, data ownership, and quantified self, and Aaron's work has been featured in Wired, Fast Company and more.
10:45am - 11:30am
Modernising Your Hybrid IT
Organisations are modernising to the cloud, but still rely on legacy and on-prem infrastructure such as Active Directory and Web Access Management products which have to co-exist with new modern tools. Come learn how Okta can help build a hybrid IT model that enables a single pane of glass to manage your entire identity layer, regardless of where access is needed.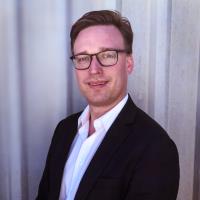 Marcus Hartwig
Product Marketing Manager
---
Marcus has been active in the areas of IAM, PKI and Enterprise Security for more than 15 years. His past experience includes both co-founding a company in professional services as well as managing a product company - a combination that has left him passionate about all parts of product design and delivery. Marcus is putting this skill and passion to work at Okta as the Sr. Product Marketing manager for the Okta Universal Directory. Outside of work he enjoys working out and fidgeting in his small basement electronics lab.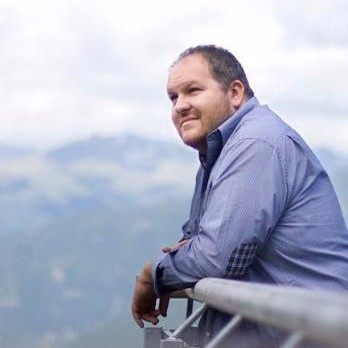 Marcus Hartwig
Head of Corporate IT, Naspers
---
10:45am - 11:30am
Move Fast – Without Breaking
In a best of breed world, Okta allows you to rapidly integrate with any technology. Join this session to learn how to connect with thousands of popular SaaS platforms like Office 365, Box, Zoom, Slack, and Workday, as well as on-premises infrastructure and custom applications.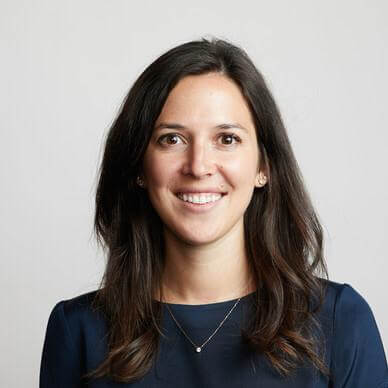 Kelsey Nelson
Product Marketing Manager
11:45am - 12:30pm
Identity Attacks and How To Respond to Them
Keep your organisation out of the headlines! With users accessing corporate resources across a variety of devices, platforms and clients, organisations are seeing an increase in phishing, password spray, brute force and other identity based attacks. Learn how you can leverage Okta's contextual access management capabilities, including Adaptive Multi-factor Authentication, ThreatInsight and Risk-based Authentication to proactively defend against identity attacks.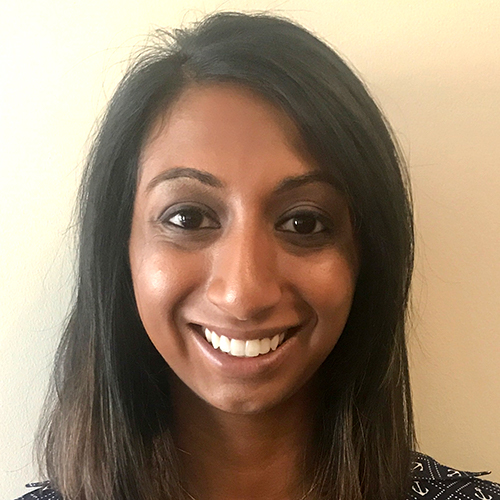 Teju Shyamsundar
Senior Product Marketing Manager
---
Teju Shyamsundar is a Senior Product Marketing Manager at Okta, leading our Adaptive Authentication products. Prior to Okta, she worked at Microsoft and implemented enterprise mobility technologies across a large set of enterprise customers in various industries. Teju now works on driving the value of Okta's adaptive MFA and Adaptive SSO capabilities across customers and partners. Teju holds a BS degree in Computer & Information Technology from Purdue University.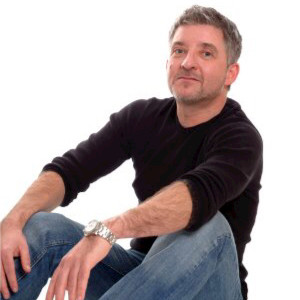 Mark Cameron
UK Enterprise IT Architecture Lead, Zurich Insurance
---
I am lead solution architect for Zurich UK, primarily focussing on digital, authentication & security. I have been in the IT industry for over 30 years, initially for UK government and then specialising in Financial Services for most of my career.
11:45am - 12:30pm
Pragmatic Zero Trust - Identity as the Security Perimeter
The shift to cloud has made perimeter-centric view of security obsolete and led to the creation of Zero Trust. Learn how to enable secure access for the various users (employees, partners, contractors, etc.) regardless of their location, device or network, with a pragmatic view on identity as the foundation for a successful Zero Trust initiative – from Single Sign-On to Server Access!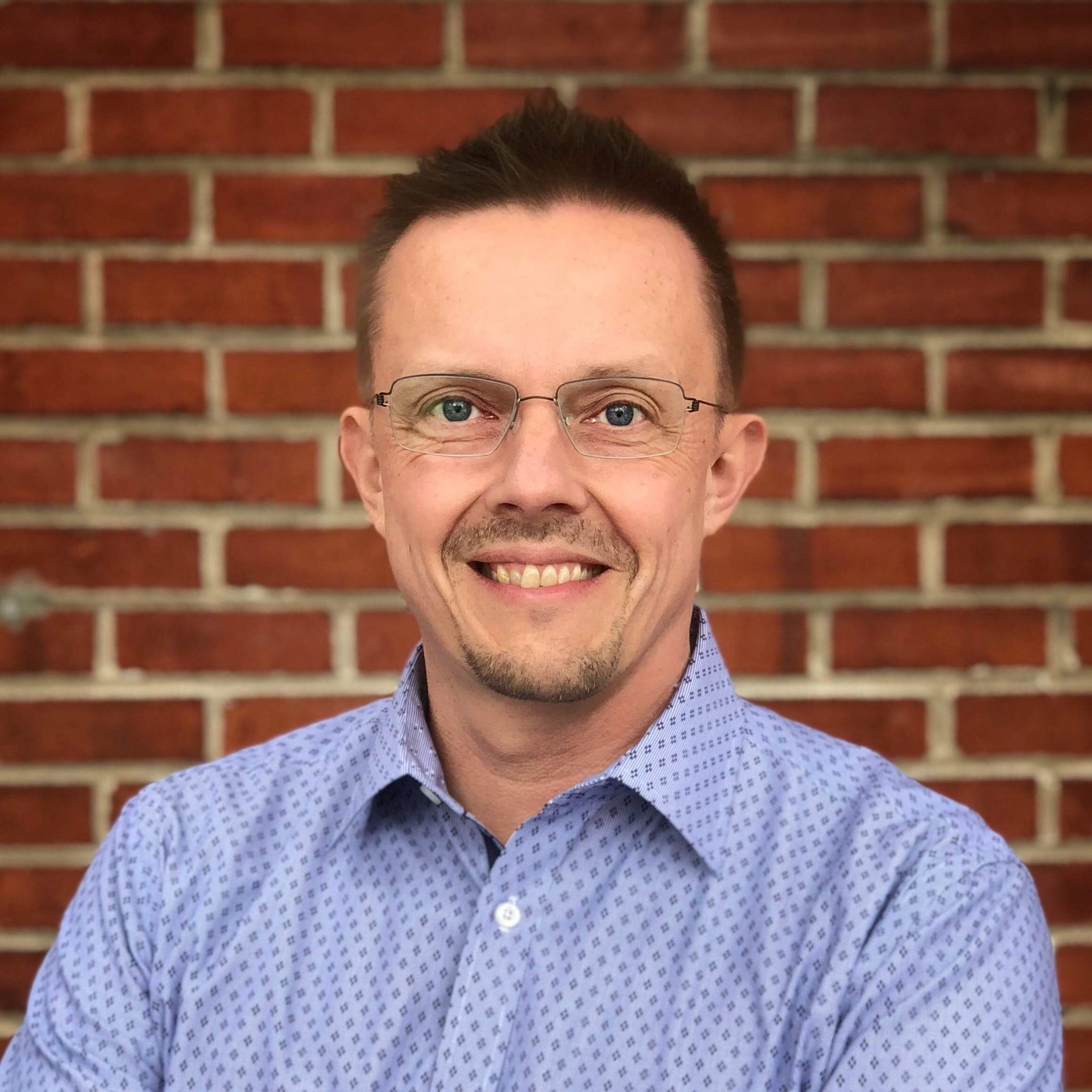 Sami Laine
Director, Technology Strategy
---
Over the last 20 years worked with many of the world's largest enterprises, financial institutions and public sector organisations to protect against fraud, malware, threats and data breaches. Now helping companies embrace identity as the new security perimeter.
1:30pm - 2:15pm
Customer Identity
Advanced
Customise User Journeys with Okta Hooks and Identity Engine
Today's Customer Identity and Access Management (CIAM) solutions are increasingly customised. Product managers need to support a wide range of custom UX, integration, and security requirements such as progressive profiling, adding identity proofing, or sychronising user profiles. Learn how the new Hooks and the Identity Engine features provide an easy way to build tailored sign-up and sign-in experiences on top of the flows that Okta Customer Identity provides out-of-the-box.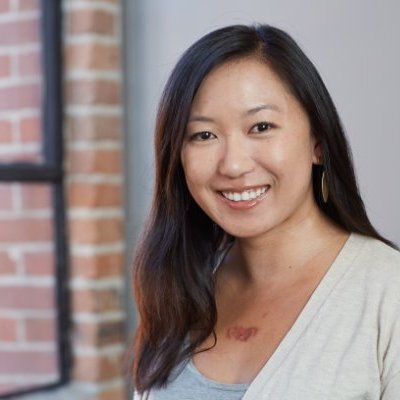 Jiong Liu
Group Product Marketing Manager
---
Jiong Liu is the head of product marketing for Okta's Customer Identity base solutions. She is focused on partnering with Okta's customers to build trusted, tailored B2B and B2C experiences. Prior to that, Jiong led the strategy, content and tools for Okta's Business Value practice. Jiong holds bachelor's degrees in Economics and Interdisciplinary Studies from the University of California, Berkeley and a MBA from the University of Pennsylvania, Wharton School.
1:30pm - 2:15pm
Customer Identity
Introductory
Friends Don't Let Friends Build Auth
Historically, companies addressed customer identity by building authentication, authorisation, and user management from scratch, using in-house development resources. But in an era of breaches with customer trust at an all time low, why re-invent out-of-the-box workflows? Come learn how application development teams should now leverage identity platforms for account creation, user login, password reset, account recovery, and multi-factor authentication (MFA).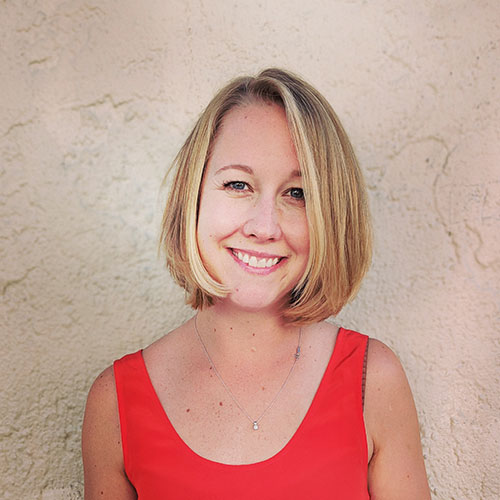 Danielle Kucera
Senior Product Marketing Manager
---
Danielle is a Senior Product Marketing Manager at Okta, focused on driving the growth and strategy of our Customer Identity products. She spends the majority of her time on lifecycle management use cases, which includes extending integrations with the no-code capabilities. Prior to her career in tech, Danielle was a business journalist for Bloomberg News.
2:30pm - 3:00pm
Closing Keynote: Future of Identity and Security
While we have adapted our security posture and policies in some ways, we still don't use all the information we have to secure all of our targets in all the ways we need. In fact, we may not even have a complete picture of what we need to protect. In this session, we'll walk through the changing patterns, practices, and targets we have and what we're doing as an industry to address them.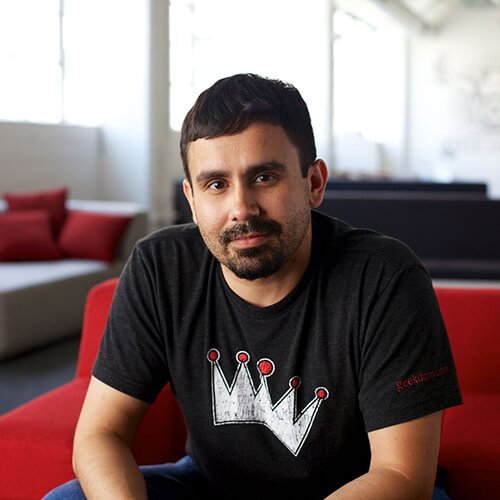 Keith Casey
API Problem Solver, Okta
---
Keith Casey currently serves on the Platform Team at Okta working on Identity and Authentication APIs. Previously, he served as an early Developer Evangelist at Twilio and before that worked on the Ultimate Geek Question. His underlying goal is to get good technology into the hands of good people to do great things. In his spare time, he helps build and support the Austin tech community, blogs at CaseySoftware.com and is fascinated by monkeys. He is also a co-author of "A Practical Approach to API Design" from Leanpub.
Certification
Maximise your time at Okta Forum by attaining an Okta certification*. Validate your technical expertise, gain the credibility you deserve, and demonstrate your dedication to your craft. Get certified on 18 June and save up to $250 on the cost of your certification exam.
Okta Professional Certification Exam
Target audience: Ideal for individuals with experience completing day-to-day operational tasks to support users of the Okta service.
Delivery: Proctored in person
Length: 60 scored questions | 90 minutes
Price: $99 Early Bird (Expires 24 May), $125 Standard (25 May - 18 June)
Okta Administrator Certification Exam
Target audience: Ideal for individuals who are proficient at managing and troubleshooting the Okta service.
Delivery: Proctored in person
Length: 60 scored questions | 90 minutes
Price: $99 Early Bird (Expires 24 May), $125 Standard (25 May - 18 June)
Okta Consultant Certification Exam
Target audience: Ideal for individuals who are proficient at implementing the Okta service in a variety of configurations.
Delivery: Proctored in person
Length: 60 scored questions | 90 minutes
Price: $125 Early Bird (Expires 24 May), $200 Standard (25 May - 18 June)