April 1-4, 2019 | Moscone West | San Francisco, CA
Guest Keynotes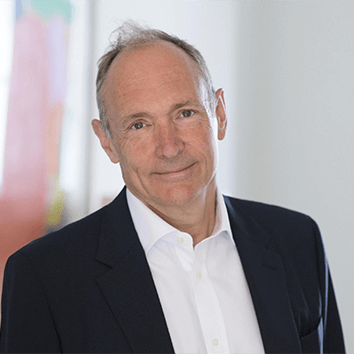 Inventor of the World Wide Web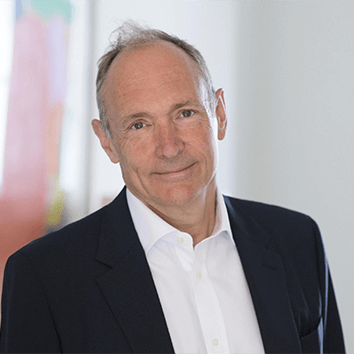 Sir Tim Berners-Lee
Inventor of the World Wide Web
---
Sir Tim Berners-Lee invented the World Wide Web in 1989 while working as a software engineer at CERN, the large particle physics laboratory near Geneva, Switzerland. With many scientists participating in experiments at CERN and returning to their laboratories around the world, these scientists were eager to exchange data and results but had difficulties doing so. Sir Tim understood this need, and understood the unrealized potential of millions of computers connected together through the Internet.
Sir Tim documented what was to become the World Wide Web with the submission of a proposal specifying a set of technologies that would make the Internet truly accessible and useful to people. Despite initial setbacks and with perseverance, by October of 1990, he had specified the three fundamental technologies that remain the foundation of today's Web (and which you may have seen appear on parts of your Web browser): HTML, URL, and HTTP.
He also wrote the first Web page editor/browser ("WorldWideWeb") and the first Web server ("?httpd"). By the end of 1990, the first Web page was served. By 1991, people outside of CERN joined the new Web community, and in April 1993, CERN announced that the World Wide Web technology would be available for anyone to use on a royalty-free basis.
Since that time, the Web has changed the world, arguably becoming the most powerful communication medium the world has ever known. Whereas only roughly one-third of the people on the planet are currently using the Web (and the Web Foundation aims to accelerate this growth substantially), the Web has fundamentally altered the way we teach and learn, buy and sell, inform and are informed, agree and disagree, share and collaborate, meet and love, and tackle problems ranging from putting food on our tables to curing cancer.
In 2007, Sir Tim recognized that the Web's potential to empower people to bring about positive change remained unrealized by billions around the world. Announcing the formation of the World Wide Web Foundation, he once again confirmed his commitment to ensuring an open, free Web accessible and meaningful to all where people can share knowledge, access services, conduct commerce, participate in good governance and communicate in creative ways.
A graduate of Oxford University, Sir Tim teaches at Massachusetts Institute of Technology as a 3Com Founders Professor of Engineering and in a joint appointment in the Department of Electrical Engineering and Computer Science at CSAIL. He is a professor in the Electronics and Computer Science Department at the University of Southampton, UK, Director of the World Wide Web Consortium (W3C), and author of Weaving the Web and many other publications.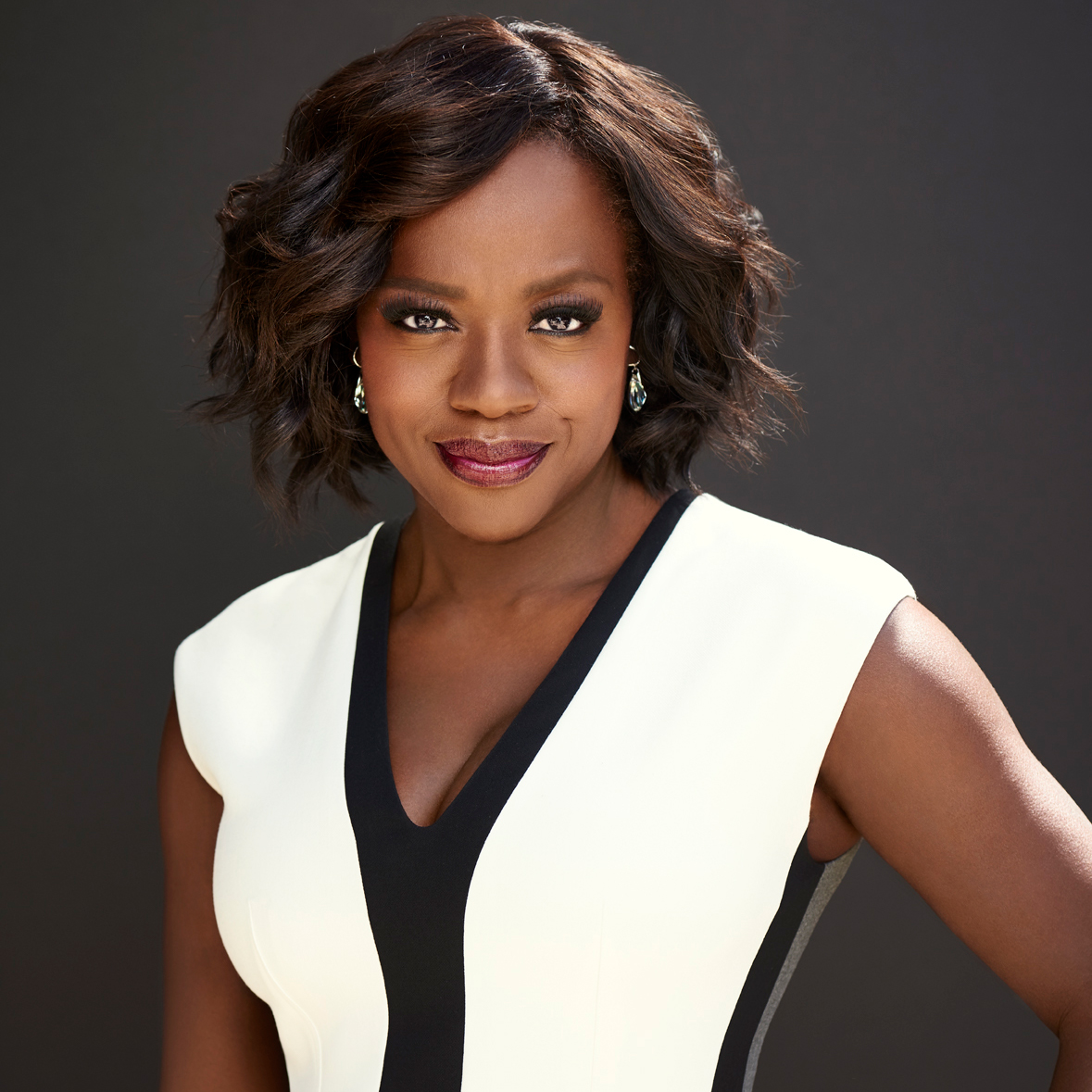 Award winning actress, producer, and humanitarian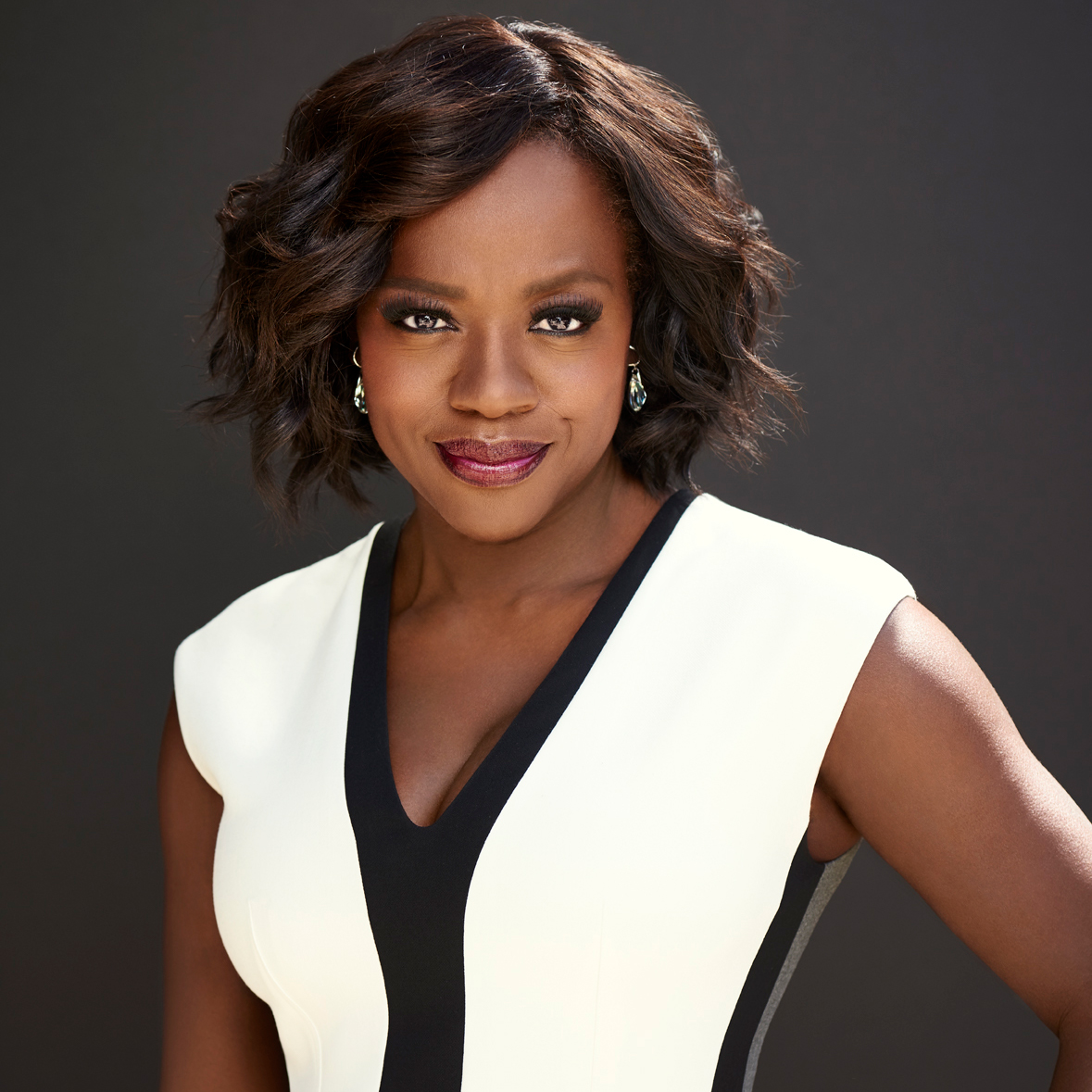 Viola Davis
Award winning actress, producer, and humanitarian
---
Viola Davis is a critically revered, award-winning actress of film, television and theater known for her intriguing and groundbreaking roles. She is the first black actress to win a Tony, Oscar and Emmy Award in addition to being the most Academy Award nominated black actress in history.
Davis is currently starring on the drama "How to Get Away with Murder," from ABC Studios and Shondaland. The series, which drew 14.24 million viewers during its 2014 premiere, is a sexy, suspense-driven legal thriller that centers on ambitious law students and their brilliant and mysterious criminal defense professor. In 2015, Davis received the Screen Actors Guild Award for "Outstanding Performance by a Female Actor in a Drama Series," in addition to becoming the first African American to receive the Primetime Emmy Award for "Outstanding Lead Actress in a Drama Series." In 2016, she received her second Screen Actors Guild Award and her second Emmy nomination for portraying Annalise Keating. Season 3 premiered in September and the show will return for Season 4 later this year.
As her credits attest, Davis is in constant demand for a wide variety of roles. She was most recently seen in "Fences" for Paramount Pictures. The film was directed and produced by Denzel Washington and is adapted from August Wilson's play. Davis garnered Critics Choice, Golden Globe, SAG, BAFTA and an Academy Award in the category of "Best Supporting Actress" for her portrayal of 'Rose Maxson.' Davis also starred with Washington in the 2010 revival of the play on Broadway. Her performance earned her a Tony Award, as well as the Drama Critics' Circle Award, Outer Critics Circle Award and Drama Desk Award. "Fences" was also honored with the Tony Award for "Best Play Revival" and was the most profitable theater production of the year.
This spring, Davis will begin production on "Widows."  Directed by Steve McQueen and written by Gillian Flynn, the film follows a group of widows after their criminal husbands are killed during a heist.  Last summer, Davis was seen in the highly anticipated "Suicide Squad" with Will Smith, Margot Robbie and Jared Leto. The film broke the all-time opening record for August with $135 million. In 2015, Davis starred opposite Jennifer Lopez in "Lila & Eve," the story of two mothers whose children are killed in drive-by shootings. Davis also took the reins as a producer on this film, along with her husband, Julius Tennon, for their company, JuVee Productions. Also in 2015, Davis completed production on "Custody" co-starring Catalina Sandino Moreno and Hayden Panettiere and directed by James Lapine. The film was also produced by JuVee Productions and premiered at the 2016 Tribeca Film Festival.
In 2014, Davis reteamed with Tate Taylor ("The Help") on the James Brown biopic "Get on Up."  The film starred Chadwick Boseman as the 'Godfather of Soul' James Brown and chronicled his rise from extreme poverty to become one of the most influential musicians in history.  Davis starred as James' mother, 'Susie Brown.'
In 2012, Davis received an Oscar nomination for "Best Actress" for her portrayal of the heart-broken but stoic 'Aibileen Clark' in "The Help."  Emma Stone, Bryce Dallas Howard and Octavia Spencer also starred.  The film adaptation of Kathryn Stockett's best-selling novel, directed by Tate Taylor, was set in Jackson, Mississippi, during the turbulent 1960s, and was also nominated for an Academy Award for "Best Picture."Davis won the Screen Actors Guild and Critics' Choice "Best Actress" Awards for her portrayal of 'Aibileen,' and was also nominated for a Golden Globe and British Academy Film Award.  The film won a Screen Actors Guild Award for "Outstanding Performance by a Cast in a Motion Picture" and a Critics' Choice Award for "Best Acting Ensemble."  
In 2008, Davis starred in the critically revered film "Doubt" based on John Patrick Shanley's Tony Award winning play, where she portrayed 'Mrs. Miller,' the mother of a young boy who piques the fascination of a Catholic priest.  Davis shared the screen alongside Meryl Streep, Amy Adams and Phillip Seymour Hoffman. Davis was nominated for a Golden Globe Award, Screen Actors Guild Award and an AcademyAward for "Best Supporting Actress." The National Board of Review recognized Davis with the Breakthrough Award and she was also honored by the Santa Barbara Film Festival as a Virtuoso.
Formed in 2012, Davis and her husband founded a multi-ethnic production company, JuVee Productions,committed to excellence in film, television, and theatre.  As their first project, they optioned the rights to Ann Weisgarber's 2008 book The Personal History of Rachel DuPree.  DuPree, a fictional early 20th-century Chicagoan, leaves home to become a rancher's wife in South Dakota's Badlands. The neighboring white settlers rely on each other during 1917's crippling summer drought, but the pregnant DuPree is isolated by both race and geography. The story focuses on her struggle to survive and provide for her family, but also examines the harsh racial struggles facing the rarely-explored lives of black pioneers.  JuVee Productions' other projects include the story of Harriet Tubman, a leader of the Underground Railroad which will be produced in association with HBO Films; Vee-Jay Records, a label that released the first Beatles tracks in America; and a Barbara Jordan biopic.
In 2013, film audiences saw Davis in four vastly different projects.  In the film adaptation of the popular science fiction novel "Ender's Game," Davis portrayed military psychologist 'Major Gwen Anderson,' opposite Asa Butterfield, Hailee Steinfeld, Abigail Breslin and Harrison Ford.  In Warner Bros.' "Prisoners,"a dark thriller about two families shattered by the kidnapping of their daughters on Thanksgiving Day, she starred alongside Jake Gyllenhaal, Hugh Jackman, Maria Bello, Terrence Howard and Paul Dano. In "Beautiful Creatures," Davis joined Emma Thompson and Jeremy Irons in telling the tale of two teens confronting a multi-generational curse. Warner Brothers and Alcon produced the film.
In, 2012, Davis starred alongside Maggie Gyllenhaal and Holly Hunter in "Won't Back Down," a film that focused on two women who struggle to make a difference at a local school.  She also co-starred with Tom Hanks and Sandra Bullock in "Extremely Loud & Incredibly Close," a post 9/11 story directed by Stephen Daldry and nominated for "Best Picture" at the 2012 Academy Awards. Warner Brothers and Paramount Pictures released the film on January 20, 2012.
That same year, Davis had a six-episode arc in the Showtime's hit series "United States of Tara," written by Academy-Award winner Diablo Cody.  Davis portrayed 'Lynda P. Frazier,' a wildly eccentric artist and friend to 'Tara' (Toni Collette). 
Davis won the Independent Spirit Award for "Best Supporting Female" in 2003 for her performance in "Antwone Fisher." Additional film credits include, "Blackhat," "The Disappearance of Eleanor Rigby,""Knight and Day," "Nights in Rodanthe," "Madea Goes to Jail," "State of Play," "Law Abiding Citizen," "Disturbia," "Eat, Pray, Love," "It's Kind of a Funny Story," "The Architect," "Get Rich or Die Tryin'" and "Far From Heaven." She worked with director Steven Soderbergh on "Solaris," "Traffic" and "Out of Sight," and in "Syriana," which Soderbergh produced for director Stephen Gaghan.
In 2004, Davis starred in the stage in the Roundabout Theatre Company's production of Lynn Nottage's play, "Intimate Apparel," directed by Daniel Sullivan.  She garnered the highest honors for an off-Broadway play, including "Best Actress" awards from the Drama Desk, the Drama League, the Obie and the AudelcoAward. Davis was nominated for the Lucille Lortel Award as well.  She reprised her role at the Mark Taper Forum in Los Angeles where she was recognized with the Ovation, Los Angeles Drama Critics and theGarland Awards.
In 2001, Davis was awarded a Tony for "Best Performance by a Featured Actress in a Play" for her portrayal of 'Tonya' in "King Hedley II." She commanded the attention of critics and audiences alike for her portrayal of "Tonya," a 35-year old woman who is forced to fight for the right to abort an unwanted pregnancy. Davis also received a Drama Desk Award in recognition of her work.
A graduate of The Julliard School, Davis received an Honorary Doctorate during its 109th Commencement Ceremony and she also holds an Honorary Doctorate of Fine Arts degree from her alma mater, Rhode Island College. She resides in Los Angeles with her husband and daughter.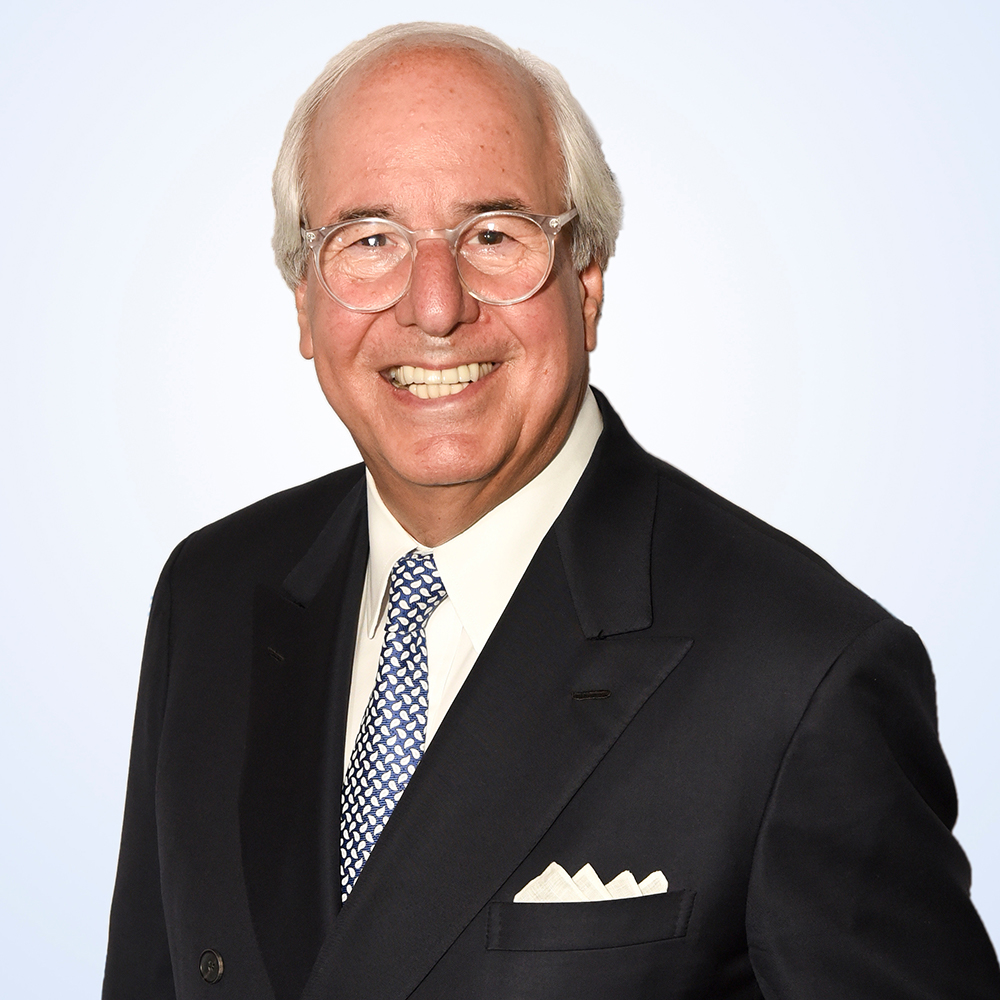 Renowned cybersecurity and fraud prevention expert, bestselling author & subject of Catch Me If You Can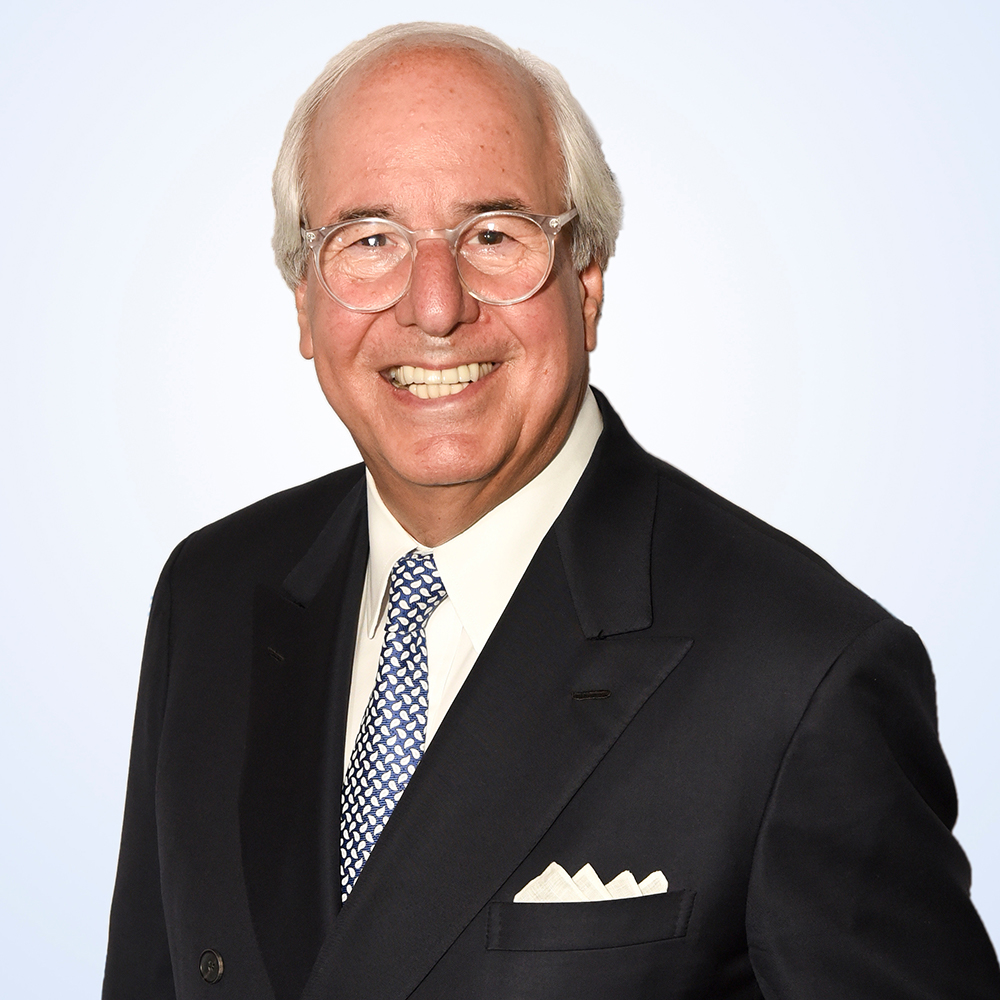 Frank Abagnale
Renowned cybersecurity and fraud prevention expert, bestselling author & subject of Catch Me If You Can
---
Frank Abagnale is one of the world's most respected authorities on forgery, embezzlement, and secure documents. For over 40 years he has worked with, advised, and consulted with hundreds of financial institutions, corporations and government agencies around the world. Mr. Abagnale's rare blend of knowledge and expertise began more than 50 years ago when he was known as one of the world's most famous con men. His riveting story provided the inspiration for Steven Spielberg's 2002 film, Catch Me If You Can, starring Leonardo DiCaprio as Abagnale and Tom Hanks as the FBI agent fast on his heels. The Tony-Award winning musical, Catch Me If You Can, directed by the legendary Jack O'Brien, opened on Broadway at the Neil Simon Theatre.
"I chose to immortalize him on film because of what he's done for the country for more than 30 years." -Steven Spielberg
Mr. Abagnale has been associated with the FBI for over 40 years. He lectures extensively at the FBI Academy and for the field offices of the Federal Bureau of Investigation. He is a faculty member at the National Advocacy Center (NAC) which is operated by the Department of Justice, Executive Office for United States Attorneys. More than 14,000 financial institutions, corporations and law enforcement agencies use his fraud prevention programs. In 1998, he was selected as a distinguished member of "Pinnacle 400" by CNN Financial News - a select group of 400 people chosen on the basis of great accomplishment and success in their fields.  In 2004 Mr. Abagnale was selected as the spokesperson for the National Association of Insurance Commissioners (NAIC) and the National Cyber Security Alliance (NCSA).  He has also written numerous articles and books including The Art of the Steal, The Real U Guide to Identity Theft and Stealing Your Life.
"Abagnale's lecture may be the best one-man show you will ever see." -Tom Hanks
"Abagnale's lecture may be the best one-man show you will ever see." -Tom Hanks
Mr. Abagnale refuses to accept payment for any of his government work.  Today, the majority of his income is derived from consulting with major corporate clients such as LexisNexis, Intuit, AARP, and Experian and his public speaking engagements. Mr. Abagnale has conducted over 3,000 seminars on identity theft, cyber crime and fraud worldwide.   Mr. Abagnale works as an advisor to a number of print and technology companies around the world.  He spent 20 years as an advisor to the Standard Register Company, creating security features for negotiable instruments, car titles, etc.   He spent 10 years as an advisor to the 41st Parameter which developed fraud detection technology, now used in 80 countries around the world and recently purchased by Experian.  Today, Mr. Abagnale is an advisor to Trusona (www.trusona.com) in developing the world's first and only insured authentication platform.
Okta Keynotes
Todd McKinnon
Co-founder and Chief Executive Officer, Okta
---
Todd McKinnon is the Chief Executive Officer and Co-Founder of Okta. He is responsible for creating, communicating and implementing the overall vision and strategy for the company. Under Todd's leadership, Okta has grown into the leading identity solution with hundreds of enterprise customers. Prior to Okta, Todd served as the Head of Engineering at Salesforce.com, where he helped grow the team from 15 people to more than 250, and the service from two million daily transactions to more than 150 million with industry-leading performance and reliability.
Todd also has nearly a decade of experience working in various engineering and leadership roles at PeopleSoft. Todd earned his bachelor's degree in business from Brigham Young University and his master's in computer science from Cal Poly San Luis Obispo. He is as a regular contributor to industry publications, including Forbes, Fast Company, Fortune and the Wall Street Journal Accelerators. Todd also serves on the Board of Directors for Family House, a not-for-profit organization that provides temporary housing to families of seriously ill children receiving treatment at the University of California-San Francisco Children's Hospital. Todd also enjoys exercising and spending time with his family.
Frederic Kerrest
Co-founder and Chief Operating Officer, Okta
---
Frederic Kerrest is the Chief Operating Officer and Co-founder of Okta. He is responsible for Okta's day-to-day operations, working with employees, partners and customers to deliver on the company's mission of leveraging the cloud to make people more productive and IT more secure. As a key member of management, Frederic helps set corporate priorities to drive success for the company and its customers.
Krista Anderson-Copperman
Chief Customer Officer, Okta
---
Krista Anderson-Copperman is Chief Customer Officer at Okta, charged with ensuring Okta customers see value and are successful with Okta products. The Customer First organization includes education, professional services, customer support, customer success and renewals.
Krista brings more than 13 years of experience to Okta, delivering superior levels of adoption, loyalty and customer satisfaction for both enterprise and small business customers. Prior to joining Okta, she served as senior vice president, Customers for Life at Salesforce.com.
Krista earned her bachelor's degree in psychology at the University of Oregon. She also enjoys skiing, traveling and home remodeling and interior design projects.
Erin Baudo Felter
Executive Director of Okta for Good, Okta
---
Erin Baudo Felter is the Executive Director of Okta for Good, Okta's corporate social impact initiative. She is charged with leveraging Okta's most important assets – our people, product and company resources – to accelerate the impact of mission-driven organizations around the world. Erin has worked at the intersection of business and social impact for over a decade and has held various corporate social impact roles at Zynga, Yahoo and Warner Bros.
Erin holds an MBA from the UCLA Anderson School of Management and a BA from the University of Texas at Austin. She is personally passionate about justice and equity in education and serves on the advisory board for Citizen Schools California. She lives in Berkeley with her husband and two young children.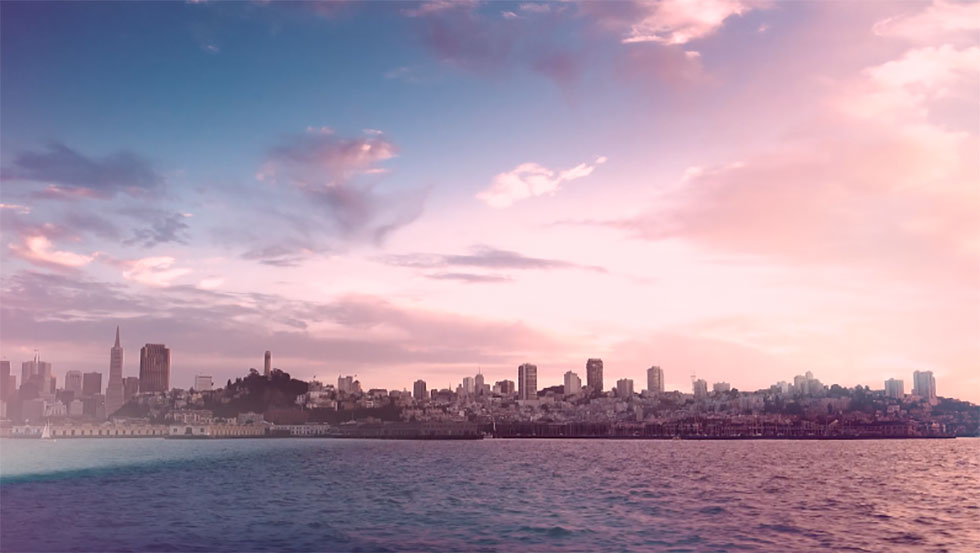 Join thousands of IT professionals, product leaders, and developers in San Francisco this April for Oktane19. We have a great lineup of speakers, trainings, and events that explore a broad range of topics related to identity, security, and digital transformation.
Standard Registration
Super Early Bird
595
Through November 30, 2018
Early Bird
995
Through February 28, 2019
Standard
1195
Through March 29, 2019
Onsite
1295
March 30- April 3, 2019
Learn more about discounts and group rates ›
Agenda
Sunday, March 31
Pre-Conference Training Classes | 8 AM - 5 PM
Monday, April 1
Pre-Conference Training Classes | 8 AM - 5 PM
Okta Certification
Registration
Welcome Reception in Expo Hall
Tuesday, April 2
Welcome Keynote
Breakout Sessions
Labs
Okta Certification
Afternoon Keynote
Happy Hour in Expo Hall
Wednesday, April 3
Morning Keynote
Breakout Sessions
Labs
Closing Keynote
Party
Sponsors
Oktane19 is fueled by some great sponsors.
Generate business with a forward-thinking group of IT professionals, and increase exposure for your solutions and services. Don't miss out on the opportunity to be a part of more strategic IT discussions that center on building new and differentiated experiences in an increasingly mobile and cloud-centric world. Contact us at [email protected] if you are interested in sponsoring Oktane19.
Platinum Sponsors BetterCloud is the first SaaS Operations Management platform, empowering IT and security to define, remediate, and enforce management and security policies for SaaS applications. Over 2,500 customers in 60+ countries rely on BetterCloud for continuous event monitoring, quickly remediating threats, and fully-automated policy enforcement.
Learn more: https://www.bettercloud.com/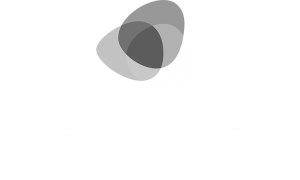 Fuze is a global cloud communications and collaboration software platform for the enterprise. Through an innovative and consumer-inspired unified experience, Fuze enables seamless transition between calling, meeting, chatting, and sharing. Fuze empowers the digital workforce anytime, anywhere, and across any device. Headquartered in Boston, MA, Fuze has additional locations including New York, San Francisco, Seattle, Ottawa, London, Amsterdam, Aveiro (Portugal), Paris, Munich, Zurich, Copenhagen, and Sydney.
Learn more: http://www.fuze.com

SailPoint, the leader in enterprise identity management, brings the Power of Identity to customers around the world. SailPoint's open identity platform gives organizations the power to enter new markets, scale their workforces, embrace new technologies, innovate faster and compete on a global basis. As both an industry pioneer and market leader in identity governance, SailPoint delivers security, operational efficiency and compliance to enterprises with complex IT environments. SailPoint's customers are among the world's largest companies in a wide range of industries.
Learn more: https://www.sailpoint.com/

VMware software powers the world's complex digital infrastructure.The company's compute, cloud, mobility, networking and security offerings provide a dynamic, consistent digital foundation to deliver the apps that power business innovation. VMware is streamlining the journey to digital business for more than 500,000 customers globally, aided by an ecosystem of 75,000 partners, by unlocking value from today's technologies while enabling the integration of tomorrow's. With VMware, organizations are empowered to flex and harness new technology quickly, without disrupting operations or introducing risk. This year, VMware celebrates 20 years of breakthrough innovation benefiting business and society.
Learn more: https://www.vmware.com/

Zylo is the leading enterprise SaaS optimization platform that transforms how companies manage and optimize their SaaS applications. By providing transparency of SaaS spend, user utilization and feedback, Zylo provides one SaaS system of record, empowering business leaders to discover, manage, measure and optimize their SaaS and cloud investments. Visit zylo.com or follow @getzylo for more information.
Learn more: https://zylo.com/
Gold Sponsors

Adobe is the global leader in digital media and digital marketing solutions. Our creative, marketing and document solutions empower everyone – from emerging artists to global brands – to bring digital creations to life and deliver immersive, compelling experiences to the right person at the right moment for the best results. In short, Adobe is everywhere, and we're changing the world through digital experiences.
Learn more: http://www.adobe.com

Dropbox is a leading global collaboration platform that's transforming the way people and teams work together, from the smallest business to the largest enterprise. With more than 500 million registered users across 180 countries, we're on a mission to unleash the world's creative energy by designing a more enlightened way of working. For more information on our mission and products, visit dropbox.com
Learn more: https://www.dropbox.com/

RingCentral is a leading provider of cloud-based global collaborative communications solutions. More flexible and cost-effective than legacy on-premise systems, RingCentral empowers today's distributed workforce to communicate, collaborate, and connect from anywhere, on any device. RingCentral unifies voice, video, team messaging and collaboration, conferencing, online meetings, and integrated contact center solutions.
Learn more: http://www.ringcentral.com

Netskope is the leader in cloud security — we help the largest organizations in the world take full advantage of the cloud and web without sacrificing security. Our patented Cloud XD technology goes deeper than any other security provider to quickly target and control activities across thousands of cloud services and millions of websites. Delivered from a unified cloud-native platform, our customers benefit from 360-degree data and threat protection that works regardless of location or device type. At Netskope, we call this smart cloud security.
Learn more: http://www.netskope.com

Palo Alto Networks is the next-generation security company maintaining trust in the digital age by helping tens of thousands of organizations worldwide prevent cyber breaches. Our innovative security platform with game-changing technology safely enables applications, users and content, empowering organizations to securely and efficiently move their businesses forward.
Learn more: http://www.paloaltonetworks.com

Zoom is the leader in modern enterprise video communicatons, with an easy, reliable cloud platorm for video and audio conferencing, collaboraton, chat, phone system, and webinars across mobile devices, desktops, and room systems. Founded in 2011, Zoom helps businesses and organizatons bring their teams together in a frictonless environment to get more done. Zoom Rooms, the leading sofware-based conference room soluton, features video and audio conferencing, wireless content sharing, and calendaring running on of-the-shelf hardware. Zoom Rooms suit any meetng or collaboraton space, from huddle rooms to training centers. Zoom is a private company headquartered in San Jose, CA. Visit zoom.us and follow @zoom_us.
Learn more: https://zoom.us
Silver Sponsors With over a decade of experience in Identity and Access Management, Active Cyber helps clients adopt, implement, and optimize cloud-based solutions. Okta has named Active Cyber as the 2016 and 2015 North America Professional Services Delivery Partner of the Year.
Learn more: http://www.activecyber.com/

BeyondID: Okta Certified and Trusted Partner. Authorized Reseller, Service Provider and MSP offering reselling, consulting, implementation, managed and financing services for Okta, IGA, API and cloud platforms. Modernize your IT. CIAM: improve customer experience. Build OIN cloud or on-premise connectors. Deploy IGA. Manage your Okta. Offer 100% software financing. www.BeyondID.com [email protected]
Learn more: https://www.beyondid.com/

Code42 is the leader in data loss protection, visibility and recovery solutions. Native to the cloud, the Code42 Next-Gen Data Loss Protection solution rapidly detects insider threats, helps satisfy regulatory compliance requirements and speeds incident response — all without lengthy deployments, complex policy management or blocks on user productivity. Security, IT and compliance professionals can protect endpoint and cloud data from loss, leak, misuse and theft while maintaining an open and collaborative culture for employees. Founded in 2001, more than 50,000 organizations worldwide, including the most recognized brands in business and education, rely on Code42 to safeguard their ideas. The company is headquartered in Minneapolis, Minnesota, and backed by Accel Partners, JMI Equity, NEA and Split Rock Partners.
Learn more: https://www.code42.com/

Based on advanced virtualization, RadiantOne FID federated identity and directory service enables customizable identity views built from disparate data silos, driving critical identity decisions for WAM, federation, and cloud deployments. Fortune 1000 companies rely on us to reduce administrative effort, simplify integration, and build a flexible infrastructure to meet demands.
Learn more: http://www.radiantlogic.com
Emerging Exhibitors


Binadox is a SaaS management, discovery, and cost optimization company. Binadox provides insights into SaaS usage, detects Shadow IT and uncovers underutilization.
Learn more: https://www.binadox.com/


Intelligent User Access Reviews with analytics and visualization! Effective and efficient way to run certification campaigns and meet audit & compliance requirements. Visualize, Analyze, Review and Done!
Learn more: http://www.confluxsys.com/confluxsys/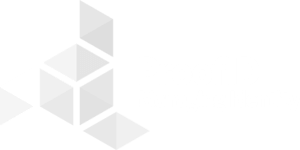 ProofID is a leading global Identity Governance and Administration (IGA) software vendor. ProofID IGA is the out-of-the-box identity governance and administration solution that helps organisations to ensure that all of their users including: clients' employees, customers and partners have the right access to their applications and data. As Identity and Access Management specialists (IAM) we also deliver IAM Managed Services to our enterprise clients. All of which is underpinned by our industry recognised IAM professional services. Our team of identity experts are trusted by many Tier-1 enterprises to design, deliver and manage their IAM services. We manage millions of identities and deliver services to over 150 countries.
Learn more: https://proofid.com/

SecureONE is Remediant's next-generation Privileged Access Management (PAM) solution. By continuously monitoring for changes and dynamically allocating privileged access, nothing else makes PAM this easy.
Learn more: http://www.remediant.com

Silverfort delivers adaptive MFA across entire corporate networks, industrial networks and cloud environments, from a unified platform, without deploying any software agents or inline proxies.
Learn more: https://www.silverfort.io/

Torii is a SaaS management platform that helps IT professionals automatically discover, optimize, and control their organization's SaaS usage and costs.
Learn more: https://toriihq.com
Location
Oktane19 will be held at Moscone West in San Francisco, California.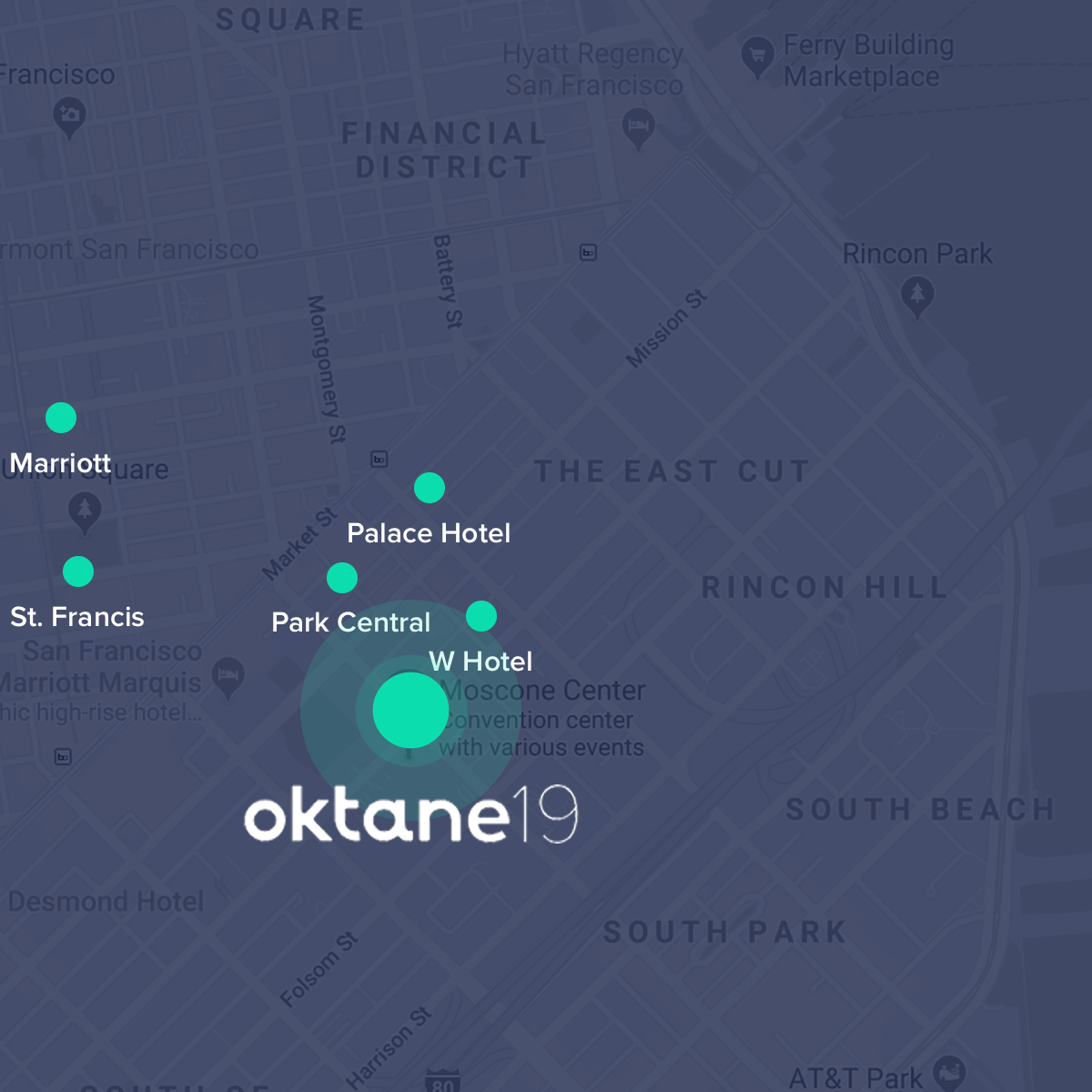 Hotels
We have worked with certain hotels near Moscone Center to secure discounted rates for Oktane19 attendees.
Rooms and prevailing rates are available on a first-come, first-served basis. Additional nights may be reserved but are subject to a higher rate.