April 1-4, 2019 | Moscone West | San Francisco, CA
Last Chance: Join thousands of IT and security professionals, product leaders, and app developers.
>
Guest Keynotes
Okta Keynotes
Todd McKinnon
Co-founder and Chief Executive Officer, Okta
---
Todd McKinnon is the Chief Executive Officer and Co-Founder of Okta. He is responsible for creating, communicating and implementing the overall vision and strategy for the company. Under Todd's leadership, Okta has grown into the leading identity solution with hundreds of enterprise customers. Prior to Okta, Todd served as the Head of Engineering at Salesforce.com, where he helped grow the team from 15 people to more than 250, and the service from two million daily transactions to more than 150 million with industry-leading performance and reliability.
Todd also has nearly a decade of experience working in various engineering and leadership roles at PeopleSoft. Todd earned his bachelor's degree in business from Brigham Young University and his master's in computer science from Cal Poly San Luis Obispo. He is as a regular contributor to industry publications, including Forbes, Fast Company, Fortune and the Wall Street Journal Accelerators. Todd also serves on the Board of Directors for Family House, a not-for-profit organization that provides temporary housing to families of seriously ill children receiving treatment at the University of California-San Francisco Children's Hospital. Todd also enjoys exercising and spending time with his family.
Frederic Kerrest
Co-founder and Chief Operating Officer, Okta
---
Frederic Kerrest is the Chief Operating Officer and Co-founder of Okta. He is responsible for Okta's day-to-day operations, working with employees, partners and customers to deliver on the company's mission of leveraging the cloud to make people more productive and IT more secure. As a key member of management, Frederic helps set corporate priorities to drive success for the company and its customers.
Krista Anderson-Copperman
Chief Customer Officer, Okta
---
Krista Anderson-Copperman is Chief Customer Officer at Okta, charged with ensuring Okta customers see value and are successful with Okta products. The Customer First organization includes education, professional services, customer support, customer success and renewals.
Krista brings more than 13 years of experience to Okta, delivering superior levels of adoption, loyalty and customer satisfaction for both enterprise and small business customers. Prior to joining Okta, she served as senior vice president, Customers for Life at Salesforce.com.
Krista earned her bachelor's degree in psychology at the University of Oregon. She also enjoys skiing, traveling and home remodeling and interior design projects.
Erin Baudo Felter
Executive Director of Okta for Good, Okta
---
Erin Baudo Felter is the Executive Director of Okta for Good, Okta's corporate social impact initiative. She is charged with leveraging Okta's most important assets – our people, product and company resources – to accelerate the impact of mission-driven organizations around the world. Erin has worked at the intersection of business and social impact for over a decade and has held various corporate social impact roles at Zynga, Yahoo and Warner Bros.
Erin holds an MBA from the UCLA Anderson School of Management and a BA from the University of Texas at Austin. She is personally passionate about justice and equity in education and serves on the advisory board for Citizen Schools California. She lives in Berkeley with her husband and two young children.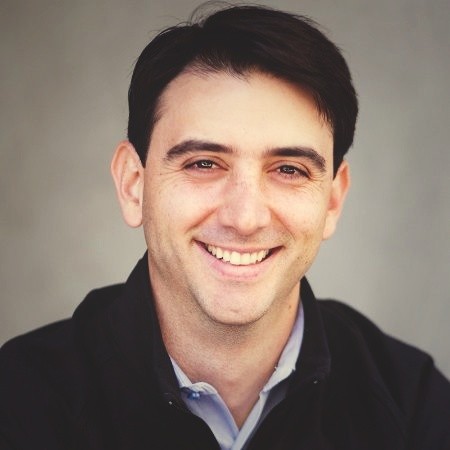 Alex Salazar
Vice President of Product Strategy, Okta
---
Alex Salazar is the Vice President of Product Strategy at Okta, where he drives long-term product strategy across the Okta platform. Before Okta, Alex was the CEO and co-founder of Stormpath, where he caught the Identity APIs market early, delivering a great developer experience to thousands of organizations. Before starting Stormpath, Alex worked in sales at IBM, and as a founding developer at a healthcare SaaS startup no one has ever heard of, before SaaS was even a thing. He has a BS in Computer Science from Georgia Tech (Go Jackets!) and an MBA from Stanford (Go Cardinal!).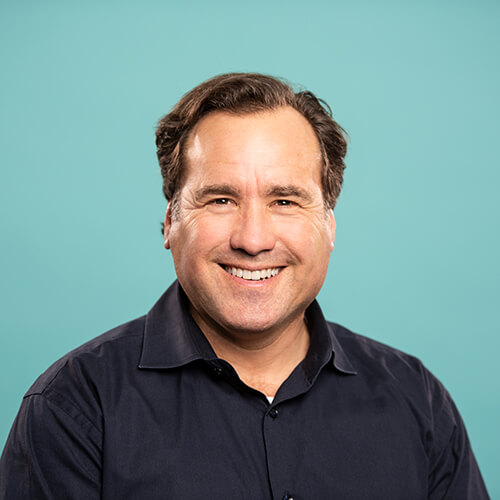 Chuck Fontana
Vice President of Okta Integrations & Strategic Partnerships, Okta
---
Joining Okta in 2012, Chuck led Corporate and Business Development, driving Okta's SpyderSafeand Stormpath acquisitions, and establishing Okta's technology partner program that culminated into the expansion of Okta's then "Application Network," into what is now the Okta Integration Network. Since 2018, Chuck has focused on expanding the OIN and associated Strategic Partnerships, delivering partnerships that brought over 40 new advanced integrations into the OIN across 11 ecosystems.
Prior to Okta, Chuck held executive Enterprise roles at Cisco and several startups in product management, product marketing, alliances, business development, operations, and intellectual property licensing. He is a graduate of Princeton University and UCLA School of Law, and is a licensed California attorney. Chuck lives in Burlingame California with his wife Jen, and three kvetching teenage kids.
Customer Speakers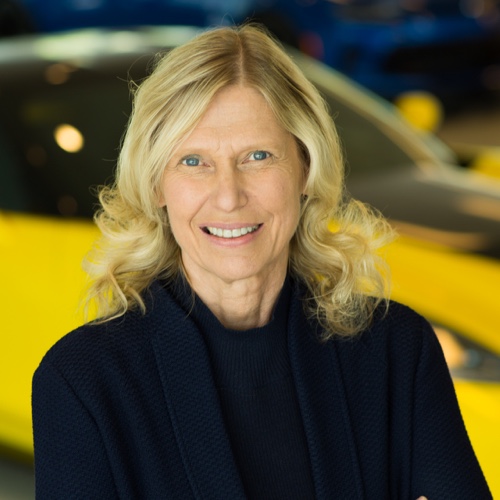 CEO, Hertz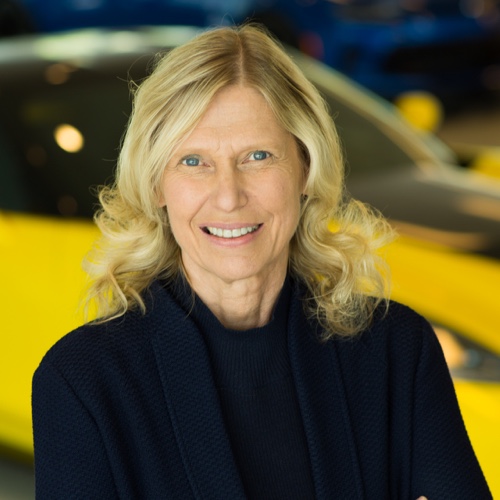 Kathryn Marinello
CEO, Hertz
---
Ms. Marinello is President and CEO of Hertz Global Holdings. Prior to joining Hertz in 2017, Marinello was Senior Advisor of Ares Management LLC. She served as Chairman, CEO and President of Stream Global Services, Inc., and Ceridian Corporation. Marinello spent 10 years at General Electric Co. leading global, multi-billion dollar financial and services businesses. She has also held senior leadership positions at First Data Corporation, US Bank, Chemical Bank, Citibank and Barclays. Marinello serves as a director of the Volvo Group and is a former board member for The Nielsen Company B.V., General Motors, RealPage, Inc., and Mastercard U.S.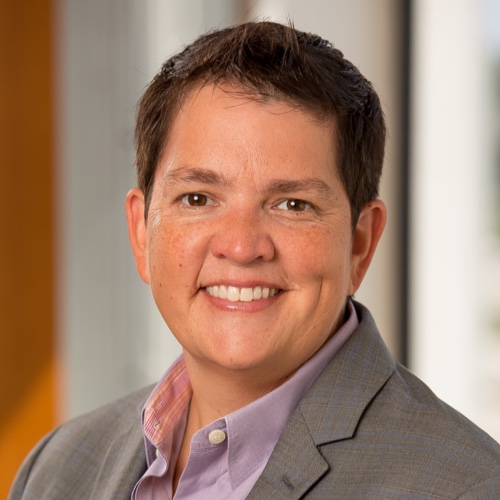 CIO, Hertz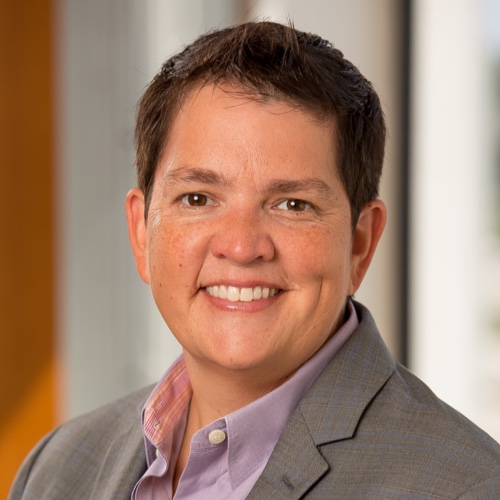 Opal Perry
Executive Vice President, CIO of The Hertz Corporation
---
Ms. Perry has served as Executive Vice President and Chief Information Officer of The Hertz Corporation since 2018. She has more than 20 years of expertise in building global technology organizations, leading change initiatives and managing integration activities. Prior to Hertz, Opal served in leadership positions at Allstate Corporation, including as Divisional Chief Information Officer, Claims Division; Interim Managing Director of Allstate Northern Ireland and Chief Operating Officer of Allstate Technology and Strategic Ventures International.  She earned a B.S. in Computer Engineering from Carnegie Mellon University and MBAs from the U.C. Berkeley Haas School of Business and Columbia Business School.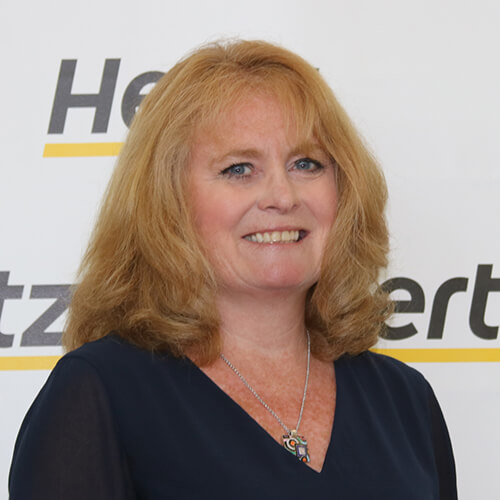 SVP of Software Product Engineering, Hertz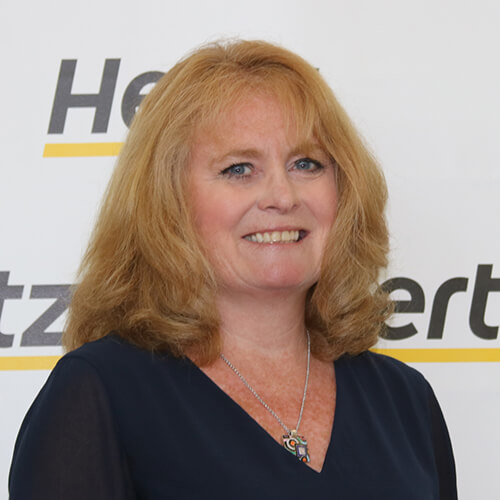 Deborah Modica
SVP of Software Product Engineering, Hertz
---
Ms. Modica has served as Senior Vice President of Software Product Engineering for The Hertz Corporation since 2018. She is responsible for creating a software product development capability that meets the needs of Hertz's business while responding to new opportunities and partnerships. Deb has 24+ years of experience in engineering concepts as well as a passion for advancing digital change and creating enterprise and customer value through the empowerment of technology and business teams. Prior to joining Hertz, she was the Director of Claims Technology Solutions at Allstate Insurance. Deb also held leadership positions at NiSource and CNA Financial.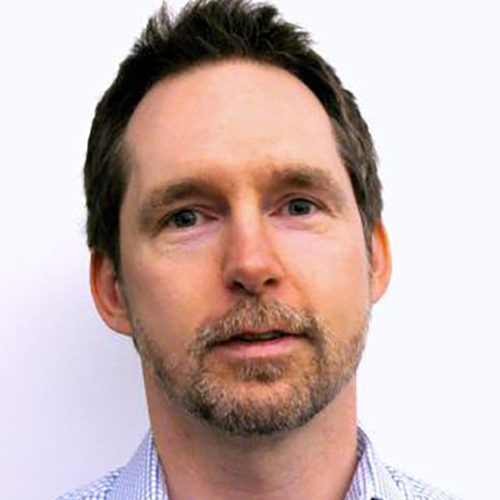 CISO, MLB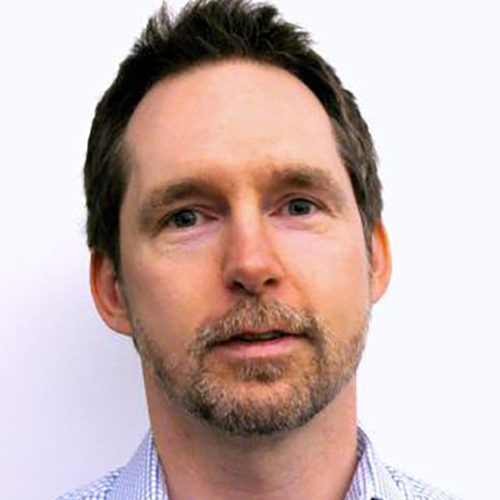 Neil Boland
CISO, MLB
---
Neil is the Chief Information Security Officer for Major League Baseball where he is responsible for the League's cyber defense strategy, security operations, and incident response program. Neil and his team have built a comprehensive, innovative, and unified cyber program, to protect MLB's fans, employees, ballparks, and heritage. MLB's cyber program addresses the full spectrum of electronic threats and countermeasures, leveraging and integrating both leading and emerging technologies. Prior to joining MLB, Neil worked for a number of leading management and technology consulting firms, designing and implementing large scale technology and process driven solutions for many high-profile domestic and international brands.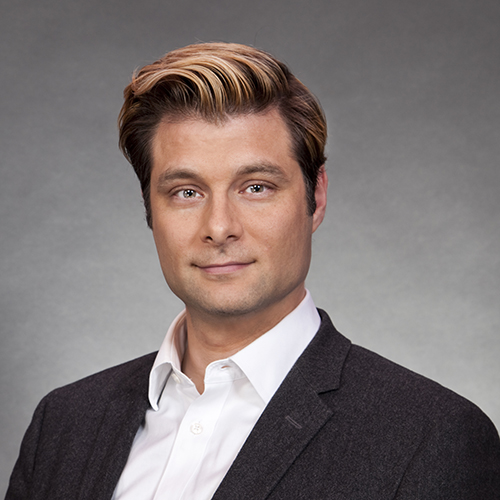 CISO, Personal Capital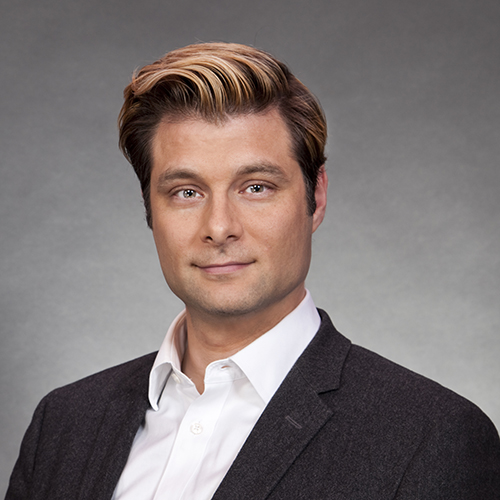 Maxime Roussea
CISO, Personal Capital
---
Maxime Rousseau is a seasoned cybersecurity professional with more than 15 years of multinational experience building and improving cybersecurity programs for organizations across technology, financial services, and other industries as a leader in PwC's Advisory practice. In his current role as Personal Capital's Chief Information Security Officer, he leads the information security team, supporting a cloud-first, cutting edge engineering team alongside the company's corporate partners. Maxime graduated from Université de Sherbrooke with a degree in Computer Science and Business. Maxime also holds CISSP certification and is a member of the Forbes Technology Council.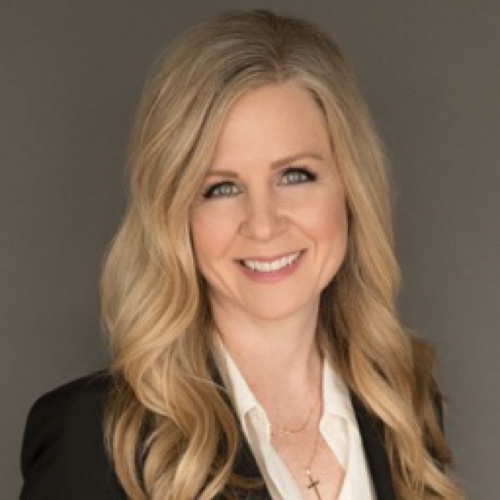 Megan Crespi
CTO, Ally Financial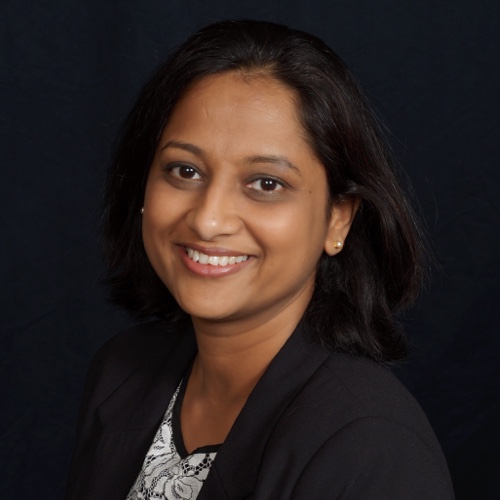 GVP IT Omnichannel Sales and Services, Albertsons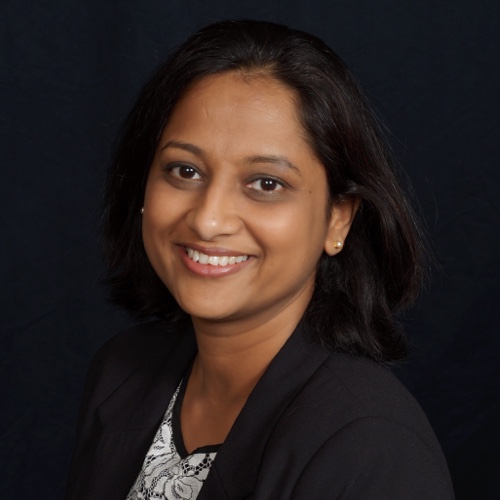 Ramiya Iyer
GVP IT Omnichannel Sales and Services, Albertsons
---
Ramiya Iyer leads the technology teams for digital, data and pharmacy. Her leadership team is focused on acceleration of innovation and investment in digital technology as well as modernizing our legacy core store systems.
Prior to joining Albertsons, Ramiya was the Vice President of the e-commerce technology group at Levi Strauss & Co. She was instrumental in building and scaling e-commerce platforms and analytic capabilities worldwide. Prior to Levi's, she held various IT leadership roles at Walmart.com and SamsClub.com, leading the technology, engineering, and product teams to incorporate new technologies for search, analytics, and rich, personalized consumer experiences.
Ramiya has a deep understanding of how digital technology is changing consumers' shopping behavior, and she brings a unique combination of retail, technology and global leadership experience. Her career spans more than 20 years in e-commerce, Omni-channel, and scaling internet-based systems. She holds a Master's degree from Carnegie Mellon.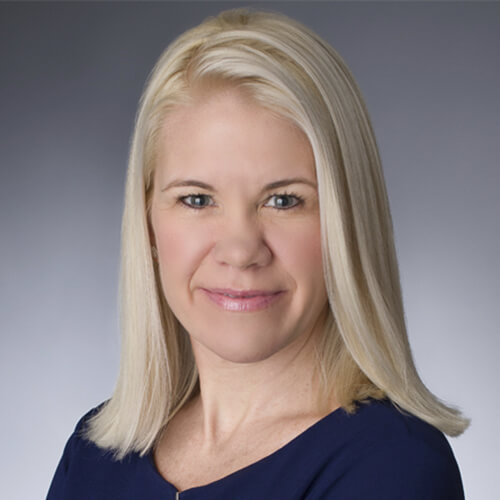 CISO, AECOM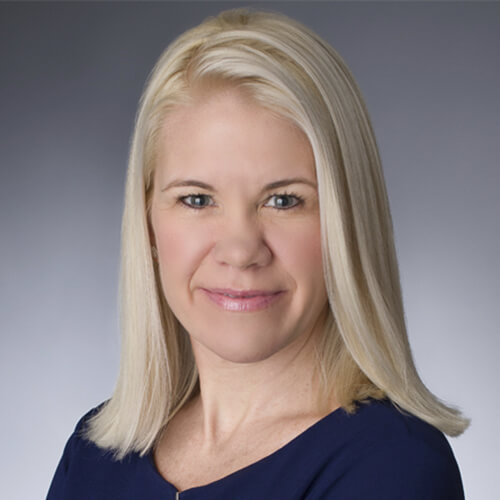 Sarah Urbanowicz
CISO, AECOM
---
Sarah Urbanowicz is Vice President and Chief Information Security Officer at AECOM. In this role, she is responsible for AECOM's global information security functions. Her areas of responsibility include security strategy, architecture, operations and incident response. She has over twenty years of experience in the fields of information security, risk management, and compliance. She is focused on helping business leaders visualize and understand security to inform their decision-making and maximize the value ofsecurity investments. Sarah has a degree in Management Information Systems from Louisiana State University.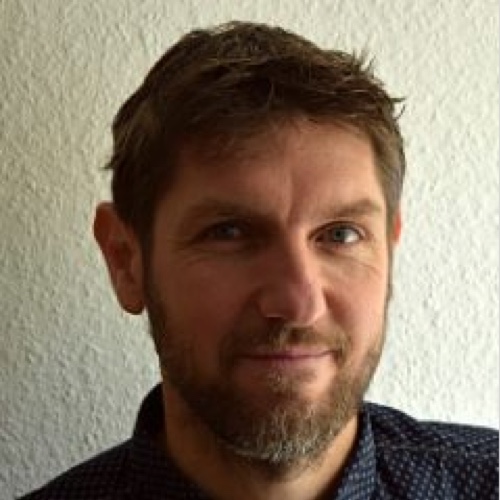 Head of ICT, Norwegian Refugee Council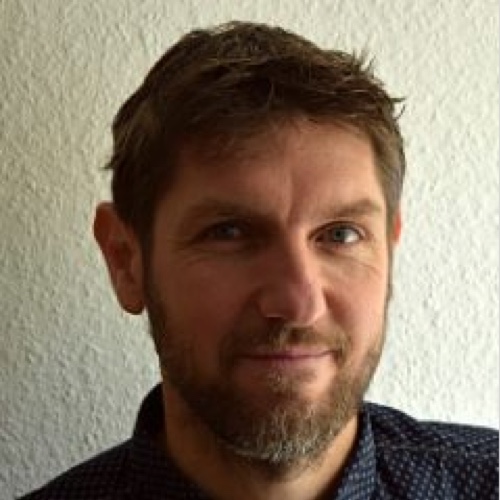 Pietro Galli
Head of ICT, Norwegian Refugee Council
---
Pietro is a driver of change and social impact. Over the last 20 years he has worked in different program and management roles within the humanitarian sector – mostly in countries affected by conflict and mass displacement. Having started to work at the Norwegian Refugee Council in 2011, he now heads the ICT section and leads on the organization's digital transformation ambition. He holds a degree in Mechanical Engineering and a Master's degree in post-war recovery studies.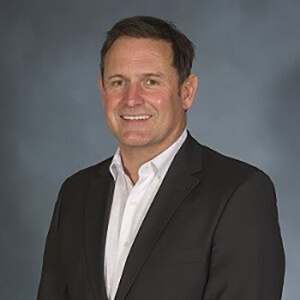 SVP, Global CISO, McKesson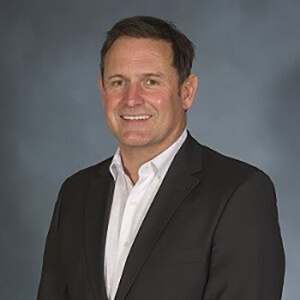 Spencer Mott
SVP, Global CISO, McKesson
---
Spencer Mott is a Senior Vice President and Global Chief Information Security Officer of McKesson Corporation. As CISO, Spencer is responsible for enhancing and overseeing the information protection program and cybersecurity strategy. He leads the Information Security & Risk Management (ISRM) team that oversees projects, standards and controls that mitigate risks, strengthen defenses, and reduce vulnerabilities in a manner that aligns with business goals.
Spencer brings over 30 years' experience in technology and security, encompassing domestic, international, public and private sectors. His industry experience includes healthcare, technology, and government. Prior to McKesson, he served as Interim Global Chief Information Officer (CIO) at Amgen Biotechnology, the world's largest independent biotechnology company, where he was responsible for leading Amgen's Global Information Systems organization supporting the global delivery of information systems and successful development and commercialization of Amgen's drug products, digital solutions, and services. Prior to that, Spencer served as the Vice President and Global CISO, Cybersecurity, Architecture, Risk and Engineering, and managed Amgen's compliance, IT architecture, engineering, program management, development operations, identity management and learning functions.
Prior to Amgen, Spencer was at Electronic Arts where he held multiple global leadership roles based in the United Kingdom, the United States and Switzerland, last serving as Vice President and Chief Information Security Officer. He also held roles in global leadership roles Electronic Arts and the Motion Picture Association of America.
Spencer has also spent time in the Royal Marines/Armed Forces and in leadership roles with the Metropolitan Police Service's Serious Organized Crime Group at New Scotland Yard. During a 15-year police career in UK law enforcement, he worked on the Murder Squad, the Specialist, Organized and Economic Crime Command, the National High-Tech Crime Unit and with the UK Security Services.
Spencer has a two of technology patents in his name and has an active interest in Blockchain, AI and Operations Technology (OT). He forged strong links to the Israeli start-up community as it pertains to cybersecurity innovation and has two technology patents in his name in the area of Identity and Access Management.
Spencer sits on the boards of the National Healthcare Information Sharing and Analysis Center, the National Technology Security Coalition and serves as an advisory board member on a number of technology start-ups. He is a Certified Information Systems Security Professional (CISSP), Certified Information Systems Auditor (CISA), and a Certified Protection Professional (CPP) and Industrial Control Systems security professional. His Master's Degree is in Information Security and Risk Management attained at Leicester University in the United Kingdom.
In his spare time, Spencer is a rugby coach for a local youth team, plays guitar and enjoys travelling. He is located in Scottsdale, Arizona.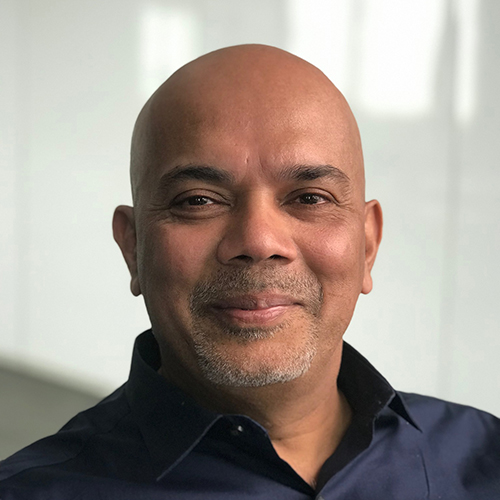 SVP, CIO, Hitachi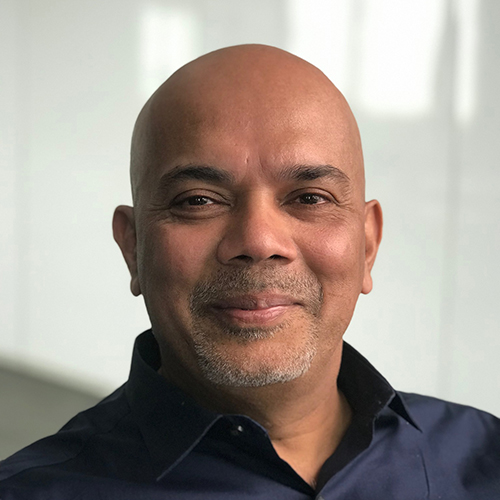 Ashish Sanghrajka
SVP, CIO, Hitachi
---
Ashish Sanghrajka is the Senior Vice President and Chief Information Officer for Hitachi America, Ltd. and is currently responsible for corporate IT for Americas and EMEA. Through the IT organization Sanghrajka is also responsible for providing IT shared services to Hitachi group companies across multiple geographies and diversified industries. Sanghrajka is also heavily involved in the globalization of Hitachi corporate IT and integration of services and organizations. Prior to his current role, Sanghrajka held several leadership roles across various aspects of IT Functions including Enterprise Business Solutions, Shared Services, IT and Business Operations. Before joining Hitachi, Sanghrajka worked with an IT consulting company working with customers across various industries.
Sanghrajka earned a B.S. degree in Business from the University of Bombay, a Cost and Management Accountant degree from the University of Bombay, an M.S. degree in Computer Science from the University of Bombay and an M.S. degree in Business Administration from the California State University East Bay.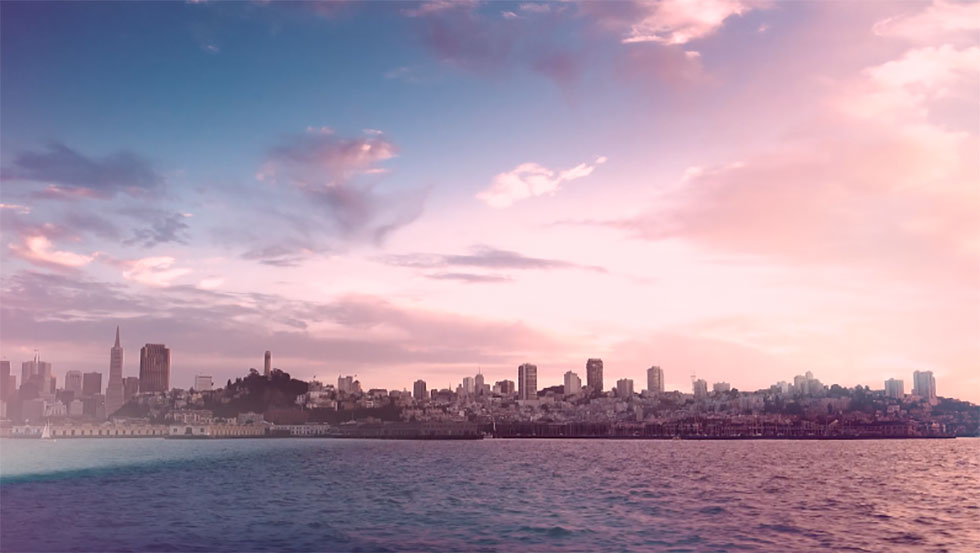 Join thousands of IT professionals, product leaders, and developers in San Francisco this April for Oktane19. We have a great lineup of speakers, trainings, and events that explore a broad range of topics related to identity, security, and digital transformation.
Standard Registration
Super Early Bird
595
Through November 30, 2018
Early Bird
995
Extended through March 15, 2019
Standard
1195
Through March 29, 2019
Onsite
1295
March 30- April 3, 2019
Learn more about discounts and group rates ›
Agenda
Sunday, March 31
Pre-Conference Training Classes | 8 AM - 5 PM
Monday, April 1
Pre-Conference Training Classes | 8 AM - 5 PM
Okta Certification
Registration
Welcome Reception in Expo Hall
Tuesday, April 2
Welcome Keynote
Breakout Sessions
Labs
Okta Certification
Afternoon Keynote
Happy Hour in Expo Hall
Wednesday, April 3
Morning Keynote
Breakout Sessions
Labs
Closing Keynote
Party
Sponsors
Oktane19 is fueled by some great sponsors.
Generate business with a forward-thinking group of IT professionals, and increase exposure for your solutions and services. Don't miss out on the opportunity to be a part of more strategic IT discussions that center on building new and differentiated experiences in an increasingly mobile and cloud-centric world. Contact us at welovepartners@okta.com if you are interested in sponsoring Oktane19.
Location
Oktane19 will be held at Moscone West in San Francisco, California.