Join thousands of IT professionals, product leaders, and developers in San Francisco this spring for Oktane20. We'll have a great lineup of speakers, trainings, events, and networking opportunities that will keep you up-to-date on the latest in identity, security, and digital transformation.
Guest Keynotes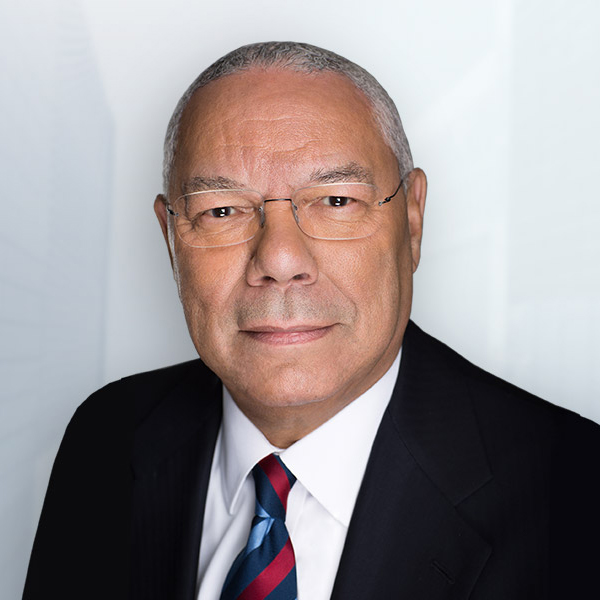 Former Secretary of State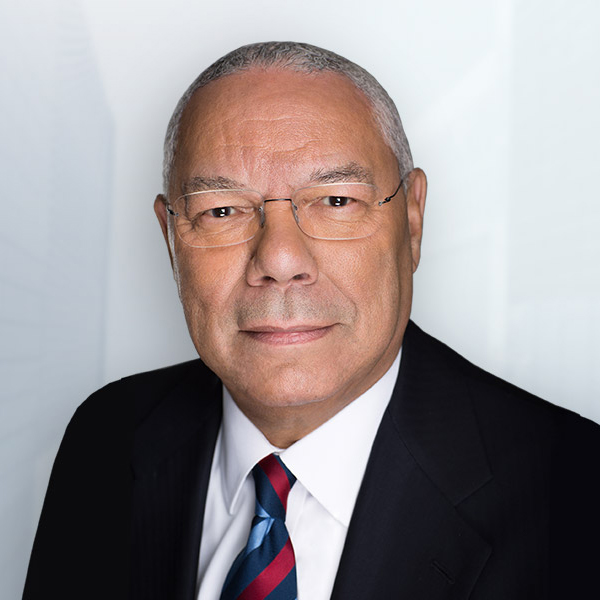 Colin Powell
Former Secretary of State
---
For over 50 years, General Colin L. Powell, USA (Ret.) has devoted his life to public service. Having held senior military and diplomatic positions across four presidential administrations, Powell's deep commitment to democratic values and freedom has been felt throughout the world.
The son of Jamaican immigrants, Powell was born in Harlem in April 1937 and was raised in the South Bronx. He was educated in the New York City public schools and attended the City College of New York where he earned a Bachelor of Science degree in Geology. It was not until he joined the Army ROTC program at CCNY that he discovered his calling and launched his military career. He received a commission as an Army second lieutenant upon graduation in 1958 and went on to serve in the United States Army for 35 years, rising to the rank of Four-Star General.
From 1987–1989 Powell served as President Ronald Reagan's National Security Advisor. He served from 1989–1993 as chairman of the Joint Chiefs of Staff for both President George H.W. Bush and for President Bill Clinton, and was not only the youngest officer and first ROTC graduate to ever serve in the position, but also was the first African American to do so. During his time as chairman, he oversaw 28 crises to include the Panama intervention of 1989 and Operation Desert Storm in the victorious 1991 Persian Gulf War.
Under President George W. Bush, Powell was appointed the 65th Secretary of State and was unanimously confirmed by the U.S. Senate. As Secretary of State, he led the State Department in major efforts to address and solve regional and civil conflicts. He used the power of diplomacy to build trust, forge alliances and then help transform these unstable regions into areas where societies and cultures have the potential to prosper. He also worked at the forefront of American efforts to advance economic and social development worldwide.
Among the many U.S. Military awards and decorations Powell has received are the Defense Distinguished Service Medal, the Army Distinguished Service Medal, Defense Superior Service Medal, Legion of Merit, Soldier's Medal, Bronze Star Medal and the Purple Heart. His civil awards include two Presidential Medals of Freedom, the President's Citizens Medal, the Congressional Gold Medal and the Secretary of Energy Distinguished Service Medal. In addition, he has received awards from over two-dozen countries to include a French Legion of Honor and an honorary knighthood bestowed by Her Majesty Queen Elizabeth II.
Powell is the chair of the Board of Visitors of the Colin Powell School for Civic and Global Leadership at his alma mater, the City College of New York (CCNY), which was inaugurated in May 2013. He also has nine elementary and middle schools named after him. He is the Founder and Chairman Emeritus of the America's Promise Alliance, dedicated to forging a strong and effective partnership alliance committed to seeing that children have the fundamental resources they need to succeed.
Powell is a strategic adviser at Kleiner Perkins Caufield & Byers, the renowned Silicon Valley venture capital firm. He serves on the Board of Directors of Bloom Energy, an alternative energy company that provides unique on-site power generation systems utilizing an innovative new fuel cell technology. In March 2014, he joined the Board of Directors of Salesforce.com, the world's largest provider of Cloud- based customer relationship management software.
He was previously on the boards of AOL, Gulfstream, Howard University, the United Negro College Fund, and the Boys and Girls Clubs of America.
Powell serves on the Museum Council of the Smithsonian National Museum of African American History and Culture, and is a member of the Council on Foreign Relations.
His autobiography, My American Journey, was a New York Times best seller and has been published in more than a dozen different languages. Powell's second book, It Worked for Me: In Life & Leadership (May 2012), was an instant New York Times best seller as well and reveals the lessons that shaped his life and career.
Powell is married to the former Alma Vivian Johnson of Birmingham, Alabama. They live in McLean, Virginia and have three children and four grandchildren.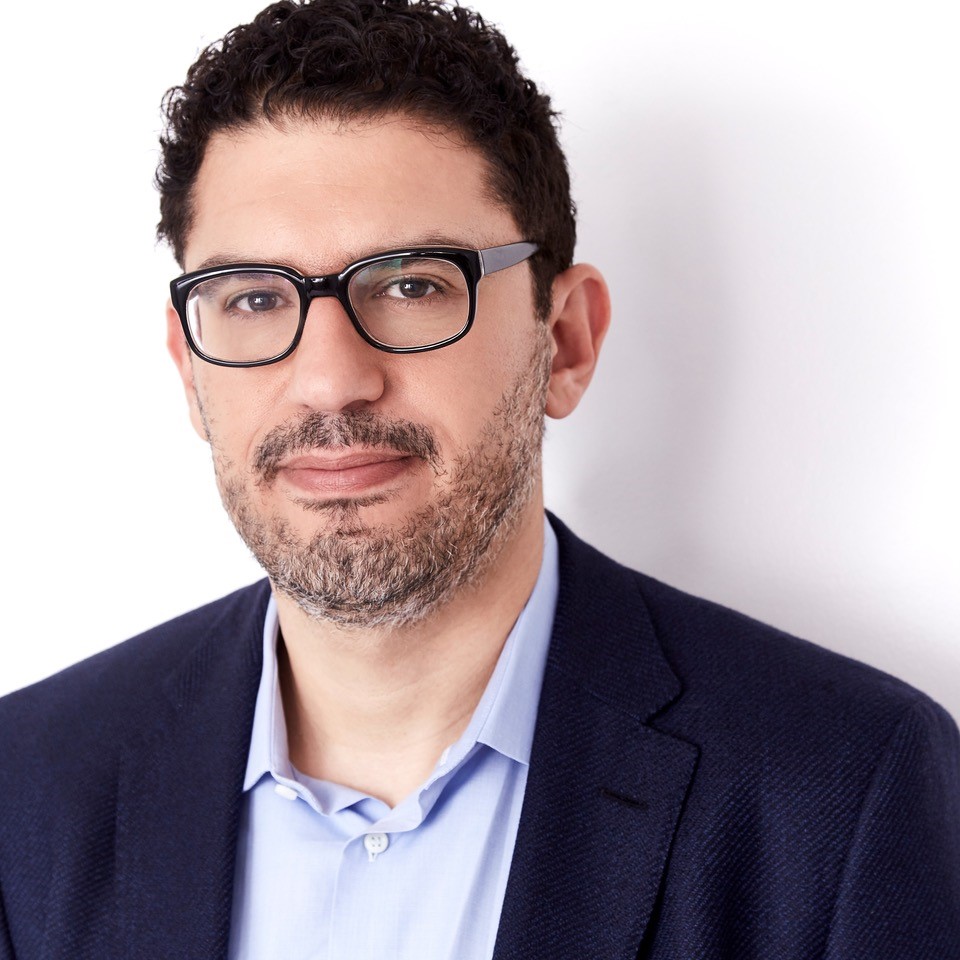 Creator, executive producer, writer and director of Mr. Robot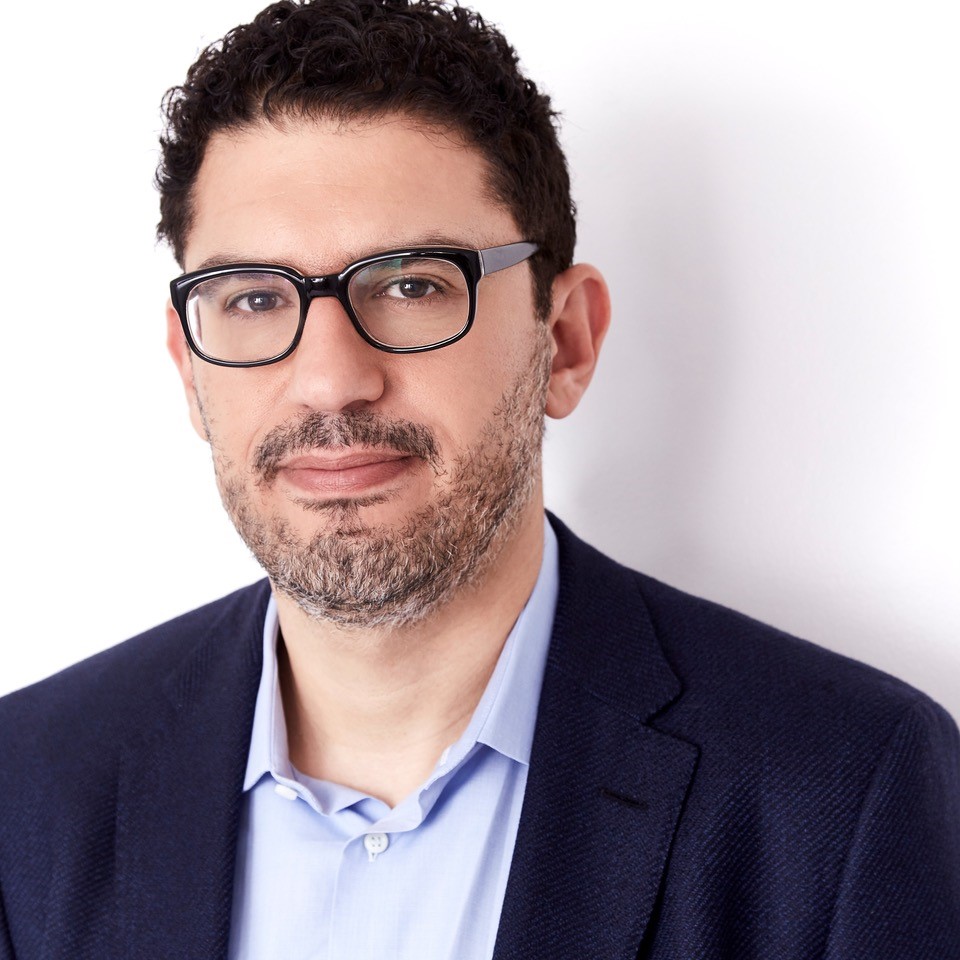 Sam Esmail
Creator, executive producer, writer and director of Mr. Robot
---
Sam Esmail is a creator, executive producer, writer and director of "Mr. Robot," which has received six Emmy nominations and two wins; five Golden Globe nominations and two wins including best drama; a Peabody Award; and two Screen Actors Guild Award nominations. Prior to thehighly-anticipatedfinal season of"Mr. Robot,"Sam executive produced and directed"Homecoming,"starring Julia Roberts.Sam made his feature directorial debut with "Comet," which was released through IFC in 2014.
Okta Keynotes
Pricing
Super Early Bird
595
Extended through October 31, 2019
Early Bird
995
Extended through January 31, 2020
Standard
1195
February 1, 2020 -
March 29, 2020
Onsite
1295
March 29, 2020 -
April 2, 2020
Discounts & Group Rates
Government / Education Valid Government and Educational employees may receive 15% off the current full conference pass price. Select the "Educational/Government" registration type to save.
Non-Profits Valid Non-profit employees may receive a complimentary full conference pass to Oktane20. Limit five (5) registrations per organization. Must be a current Okta customer or have an account manager to qualify. Select  the "Non-Profit Agency" registration type for your complimentary pass.
Group Discounts Bring a friend + take advantage of our Buy Three, Get One Free group discount. After the first three people from your company have completed their paid registration, please email [email protected] with their names. Once their registrations are confirmed, you will receive a discount code for the fourth attendee to register for free.
Agenda
Stay tuned, full agenda will be live February 2020
Pre-Conference Training Classes
Pre-Conference Training Classes
Registration
Welcome Reception in Expo Hall
Welcome Keynote
Breakout Sessions
Labs
Okta Certification
Afternoon Keynote
Happy Hour in Expo Hall
Morning Keynote
Breakout Sessions
Labs
Okta Certification
Afternoon Keynote
Closing Keynote
Half Day of Breakout Sessions
Okta Certification
Welcome Keynote
Morning Keynote
Afternoon Super-Session
Closing Keynote
Sponsors
Oktane20 is fueled by support of our sponsors. Generate business with a forward-thinking group of IT professionals, and increase exposure for your solutions and services. Make sure you are a part of more strategic IT discussions that center on building new and differentiated experiences in an increasingly mobile and cloud-centric world.
Contact us at [email protected] if you are interested in sponsoring.
Titanium Sponsor

VMware software powers the world's complex digital infrastructure.The company's compute, cloud, mobility, networking and security offerings provide a dynamic, consistent digital foundation to deliver the apps that power business innovation. VMware is streamlining the journey to digital business for more than 500,000 customers globally, aided by an ecosystem of 75,000 partners, by unlocking value from today's technologies while enabling the integration of tomorrow's. With VMware, organizations are empowered to flex and harness new technology quickly, without disrupting operations or introducing risk. This year, VMware celebrates 20 years of breakthrough innovation benefiting business and society.
Learn more: https://www.vmware.com/
Platinum Sponsors

Dropbox is a leading global collaboration platform that's transforming the way people and teams work together, from the smallest business to the largest enterprise. With more than 500 million registered users across 180 countries, we're on a mission to unleash the world's creative energy by designing a more enlightened way of working. For more information on our mission and products, visit dropbox.com.
Learn more: https://www.dropbox.com/business

OneTrust is the #1 most widely used privacy, security and third-party risk technology platform trusted by more than 4,000 companies to comply with the CCPA, GDPR, ISO27001 and hundreds of the world's privacy and security laws. OneTrust's primary offerings include OneTrust Privacy Management Software, OneTrust PreferenceChoice™ consent and preference management software, OneTrust Vendorpedia™ third-party risk management software and vendor risk exchange and OneTrust GRC integrated risk management software. OneTrust is co-headquartered in Atlanta and in London, and has additional offices in Bangalore, San Francisco, Melbourne, New York, Munich, Hong Kong and Bangkok. Our fast-growing team surpasses 1,000 employees worldwide. To learn more, visit OneTrust.com.
Learn more: https://www.onetrust.com/

Productiv provides application engagement analytics for IT leaders who are rethinking SaaS management. Only Productiv goes beyond login data by looking at more than 50 engagement dimensions, helping enterprise customers continuously rationalize their application portfolio and answer questions about application investments and effectiveness with contextual insights about actual use. Backed by Accel and founded by veterans from Amazon, Google, and LinkedIn, Productiv helps companies like Fox and Equinix maximize application value in a way that is right for their people, their budget, and their business.
Learn more: https://www.productiv.com

SailPoint, the leader in enterprise identity management, brings the Power of Identity to customers around the world. SailPoint's open identity platform gives organizations the power to enter new markets, scale their workforces, embrace new technologies, innovate faster and compete on a global basis. As both an industry pioneer and market leader in identity governance, SailPoint delivers security, operational efficiency and compliance to enterprises with complex IT environments. SailPoint's customers are among the world's largest companies in a wide range of industries.
Learn more: https://www.sailpoint.com/

The largest independent enterprise SaaS management platform, Zylo transforms how businesses manage their SaaS application portfolios. By creating transparency around SaaS spend, license utilization, and user feedback, Zylo provides a centralized system of record that empowers business leaders to discover, manage, measure, and secure their SaaS investment. Zylo was named a Rising Star in Forbes' Cloud 100 list, the definitive list for private cloud companies. Visit zylo.com or follow @getzylo for more info.
Learn more: https://zylo.com/