Build a single sign-on (SSO) integration with Okta
Your application needs to support Federated Single Sign-On, a common approach for an application to rely on an external identity provider. For web-based applications, Security Assertion Markup Language (SAML) is the standard. For mobile applications, many mobile solution vendors offer proprietary SDKs to provide support. Okta offers Okta Mobile Connect which is based on the SAML protocol.
For details on how to federate your application with SAML and Okta Mobile Connect, go to our Single Sign-On with Okta section for additional guidance.
Single Sign-On: Building an Integration with Okta
Use the following instructions to support single sign-on for your app in the public-facing Okta Integration Network:
1. Prepare Your Application
Use Okta's Single Sign-On with Okta guide for best practices on supporting SAML in your app which includes toolkits and testing tools.
IMPORTANT: Okta recommends that you build a UI within your application, which allows customers to configure SAML themselves. This makes your customers' onboarding easier and also removes the need for you to respond to each customer's configuration. For more information, see this section on exposing your SAML configuration.
2. Integrate Your App
If you are using the developer dashboard you will first need to switch to the Classic UI.

If you see a Developer prompt in the top left, click it and select Classic UI to switch to the Classic UI.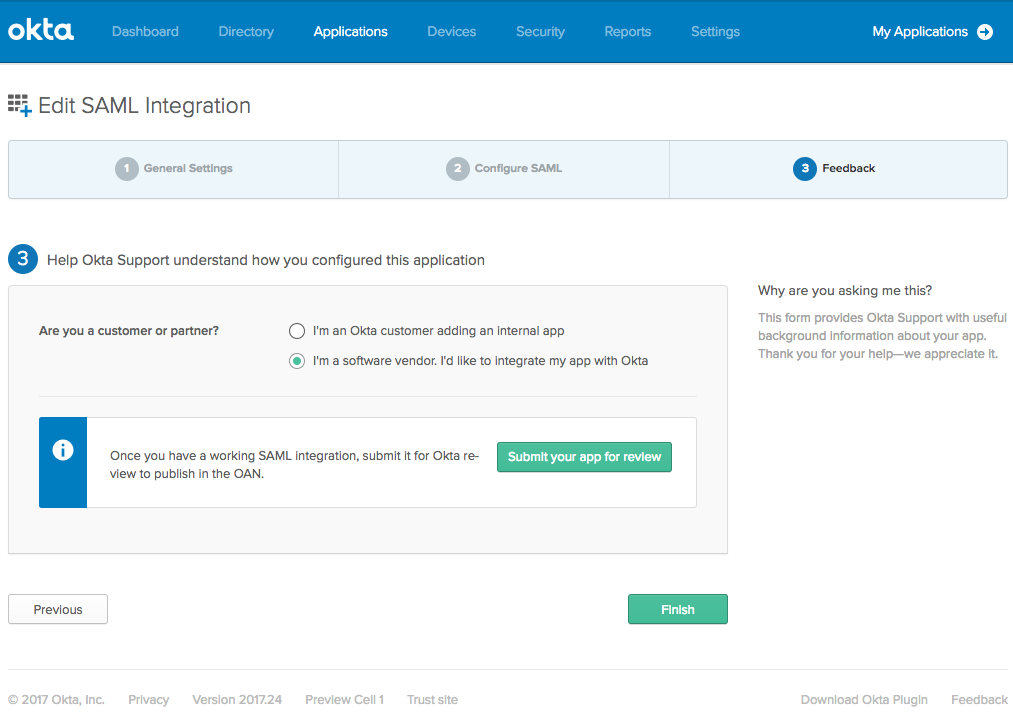 1. Select I'm a software vendor. I'd like to integrate my app with Okta. if you want your app added to the OIN. Okta won't contact you until this option is selected.
2. Click Submit your app for review. You are redirected to the OIN Manager.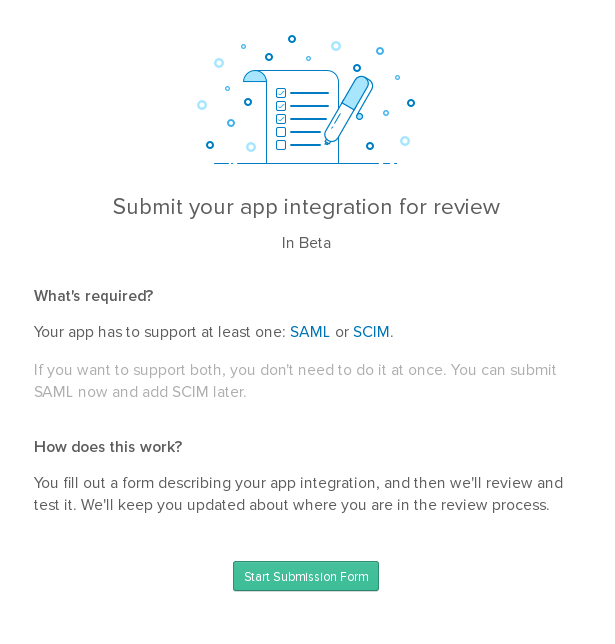 3. In the OIN Manager, click Start Submission Form, and enter the requested information in the General Settings tab.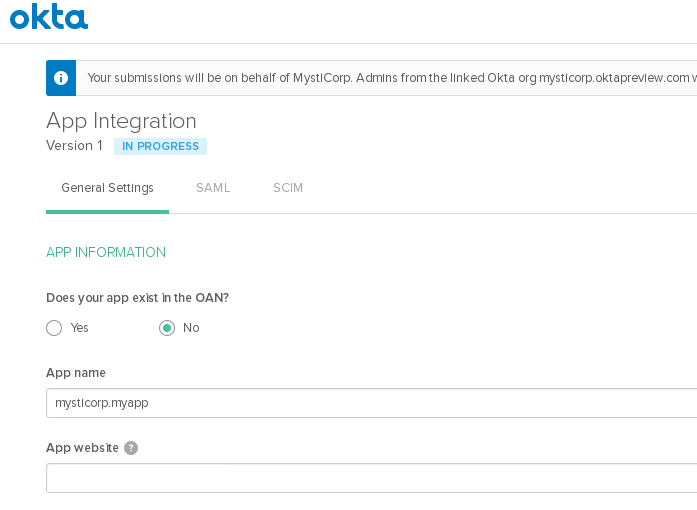 4. In the SAML tab, select On in the SAML support button, and enter information requested.
5. When you've entered all the information requested on the General Settings and SAML tabs, the Submit for Review button is enabled. Click it to submit your app for review.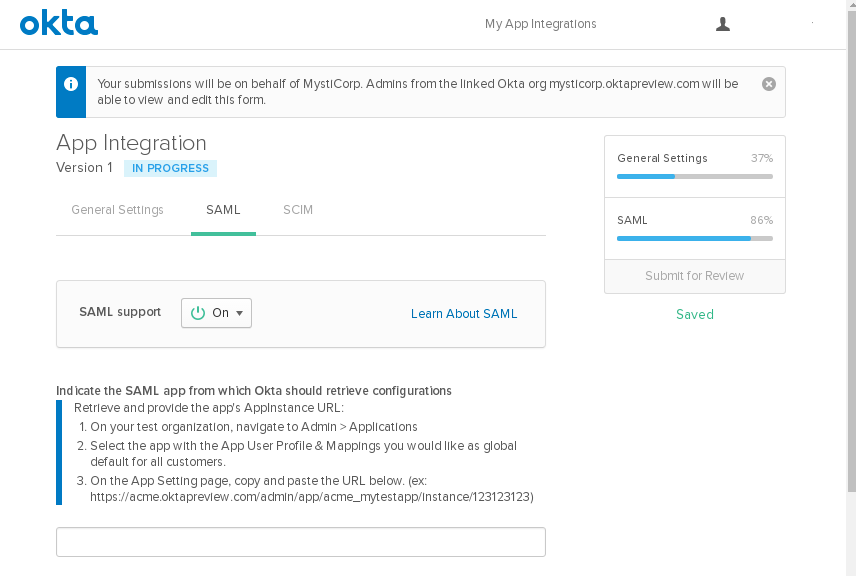 Once submitted, you can track the stage of your integration in the OIN Manager.
Note: Okta doesn't proactively add SWA-only, branded apps to the OIN. If you want a branded app in the OIN that only supports SWA to all customers, submit a request to [email protected].
3. Need Help?
Get stuck or have questions? See our Okta Integration Network FAQs (below), email [email protected] or post your questions on stackoverflow.
4. Partner with Okta (Optional)
Already part of the Okta Integration Network but looking for a more "go-to-market" partnership? Email [email protected] about becoming an Okta App Partner. App Partners are fully integrated with Okta and get access to great benefits like marketing support and a free version of Okta for your app.
Related articles:
Build a single sign-on (SSO) integration with Okta