Okta Adaptive Multi-factor Authentication - Product Datasheet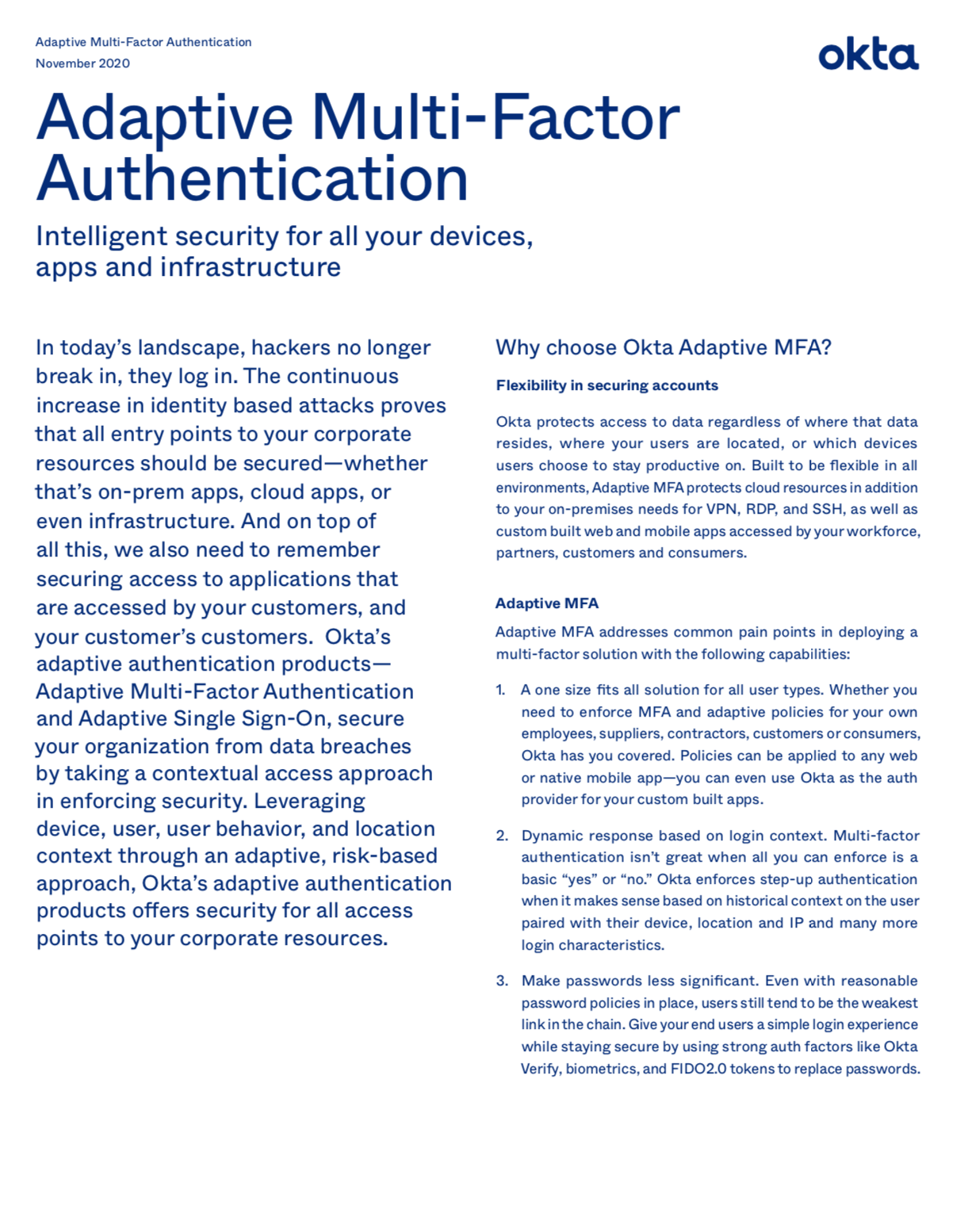 Okta Adaptive MFA allows good users in while keeping attackers out. Use our contextual access policies to detect login anomalies and enforce strong authentication for your customer applications, only when necessary.
Read this datasheet to learn why Okta AMFA could be right for you.