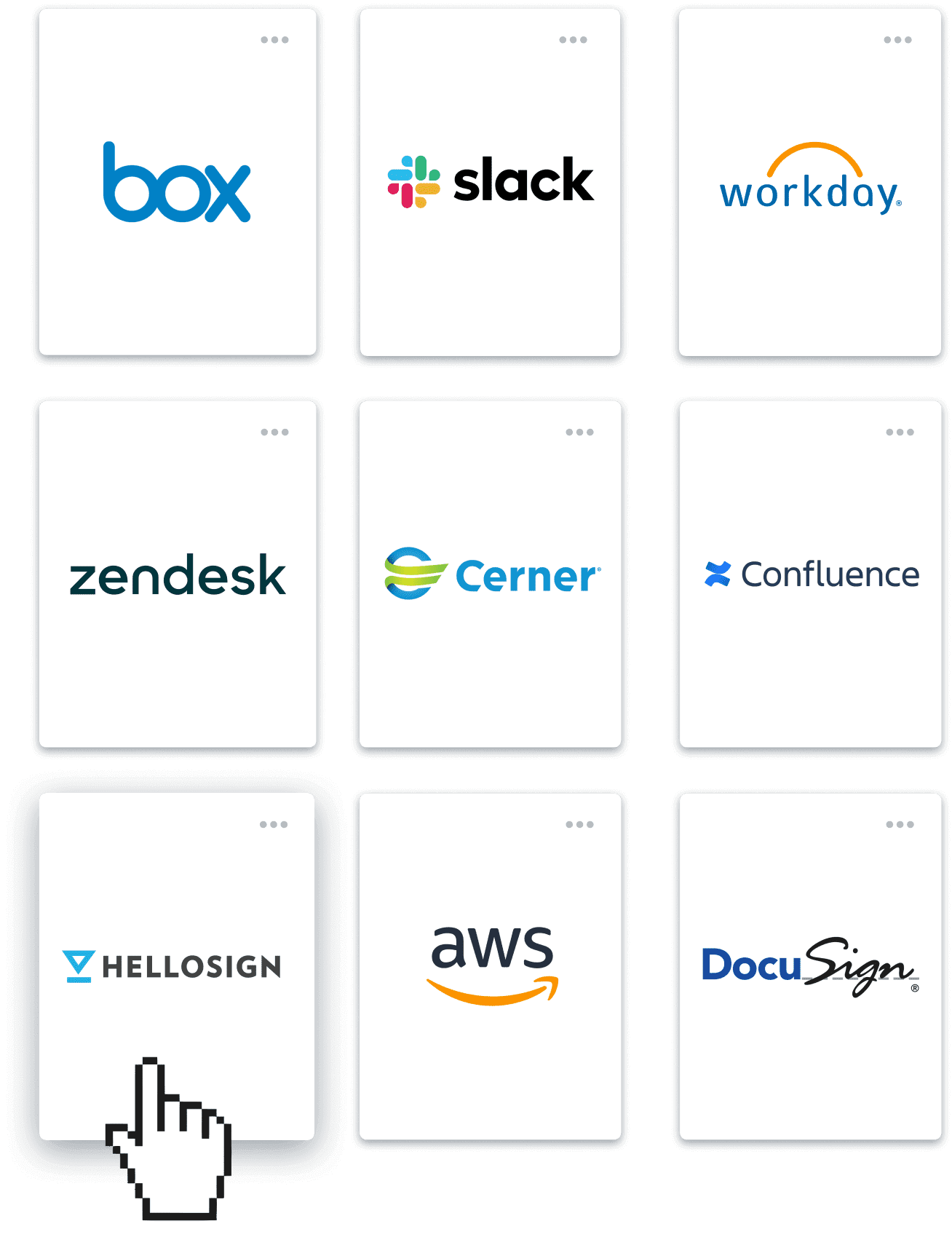 By submitting, I agree to the processing and international transfer of my personal data by Okta as described in the
Privacy Policy
.
Ask any IT department or helpdesk, and they'll tell you the same thing: password resets are a pain; tedious and time-consuming, they result in huge losses of productivity. Even worse, the theft of credentials is increasingly common and takes place when passwords aren't strong or varied enough. Thankfully, having to memorise multiple passwords is becoming a thing of the past as more businesses use a single sign-on solution. 
With the cloud serving as a central hub for all your key information systems, you can give your team immediate access to every tool they need with just one login. Okta is a known leader in SSO solutions, working with IT departments to develop dependable, scalable, and forward-thinking strategies.
Develop your Single Sign-on Strategy
Save time and increase productivity with an SSO solution: