One team, two powerful platforms
Okta has completed the acquisition of Auth0, the leading identity platform for Developers. Together, we will shape the future of identity.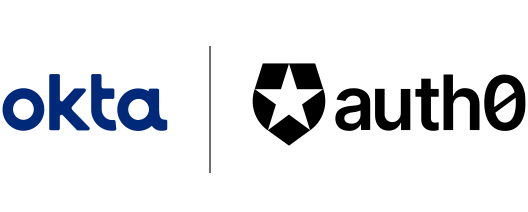 Your people are your future
One platform, infinite ways to connect to your employees and customers
Forum21 Europe - 23rd June 2021
​Okta's Europe Forum gathers together respected professionals from the IT, Security and Identity and Access Management communities to exchange ​business-critical ideas, on how trust can keep the wheels of business and society turning; today, tomorrow and into the future.
Oktane21
Make connections possible at Okta's premier identity conference. It's not too late to join this virtual, free event.
IDaaS For Dummies
Part of the classic "For Dummies" series, this is an essential guide to identity as a service.
More than 10,000 global brands trust Okta to secure their digital interactions with employees and customers


Expanding access to 200 years of financial services expertise with an enhanced digital platform
Scale and flexibility for the world's largest organisations and the world's biggest ideas
Make the stack of your choice work better for you
Securely adopt and automate any technology from cloud to ground with the Okta Integration Network—the broadest, deepest set of over 7,000 integrations.
Peace of mind gives you the freedom to dream bigger
Make identity the foundation for your Zero Trust strategy and enable access for all users—regardless of their location, device, or network.