Okta for Good
Hundreds of nonprofits rely on Okta every day to make their IT departments more efficient. Nowhere is that more important than in philanthropic efforts.
Every nonprofit starts with a vision of making the world a better place, but they don't always have the resources or expertise to leverage the best technology. Okta knows that in your organization, every dollar matters. The more of those dollars you can get directly to your cause, the better.
Okta also helps many nonprofits connect more directly with their constituents. Whether it's enabling patients to have easier access to information, or helping volunteers collaborate more easily and more often, Okta's service can bring nonprofits closer to their goals.
Okta is proud to partner with nonprofits by investing in their missions, with 25 free licenses for Okta IT products and preferential pricing for additional licenses and products, making the leading identity service even more accessible.

We are taking the 1% pledge. As part of that, we are committing our time, product and equity to help give back to the community. Pledge 1% is a corporate philanthropy movement dedicated to making the community a key stakeholder in every business. Learn more at pledge1percent.org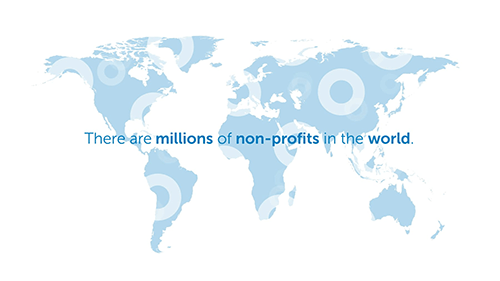 What we're doing
Okta for Good comprises a number of efforts including donations, community programs and product discounts.
Product
We're making it easy for non-profit organizations to get started by offering 25 free licenses for all Okta products. More than 25 users? No problem. We also offer deep discounts for additional users at larger organizations.
Equity
We're proud to partner with Tipping Point Community and leading technology companies in the San Francisco Bay area to raise $10 million to fight poverty. Learn more about SF Gives
Time
Our employee volunteer program enables global Okta team members to donate time to support a number of critical organizations worldwide.
Oktane
Kickstart your Okta deployment and network with other customers at our annual customer conference with complimentary registration.
Training
Non-profit organizations are also eligible to receive 50% off public training courses.
Impact Cloud
Okta has joined forces with NetHope, Team Rubicon, IRC and other humanitarian orgs and cloud vendors Box, Salesforce.org, DocuSign, Splunk, Tableau and Twilio to explore the best use of our respective technologies and to nurture cross-cloud innovation in the crisis-response domain.
Contact our sales team to get your organization up and running with Okta
Get started
FAQ
Who qualifies?
Okta for Good is valid for any 501(c)3 organization.
I'm already an Okta customer, how do I take advantage of Okta for Good?
Contact your sales representative for details.
What products are included in the discount?
All of them. Each nonprofit will receive 25 free licenses for all of Okta's products. Learn more about our products here.