Adaptive Multi-Factor Authentication
The security IT needs. The simplicity users want.
50%
faster responses to prompts
24%
of breaches are avoidable with MFA
Up to 3X
lower total cost of ownership than legacy solutions
Robust Policy Framework
A robust policy framework that supports contextual access management
Contextual Access Policies
Allow, deny, or require step-up authentication for access to applications and on-prem systems based on contextual data about the user, device, network, location, and resource.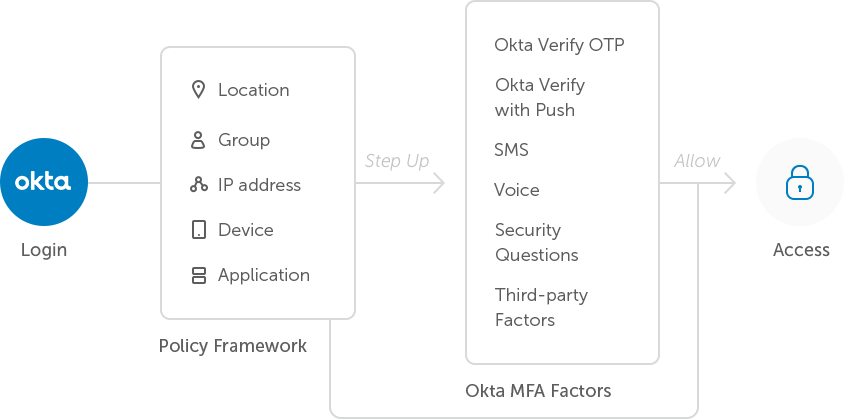 Factor Enrollment Policies
Define which factors are required, optional, and disabled based on the user type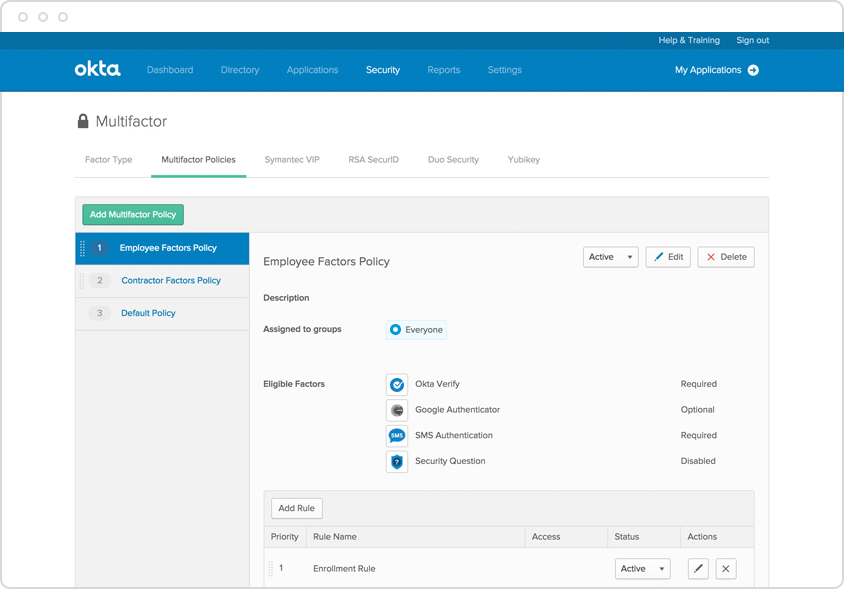 Integrations with Apps and VPNs
Integrations for a broad set of cloud applications and on-prem systems
Integrations with Apps and VPNs
Centrally enforce and manage MFA to over 500 SAML and Radius enabled applications in the Okta Application Network.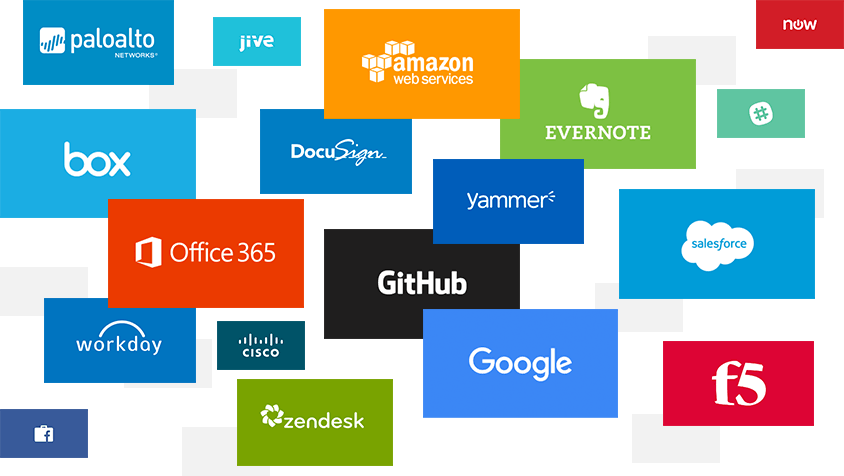 Comprehensive set of authentication factors
A modern set of second factors that facilitate secure access for any user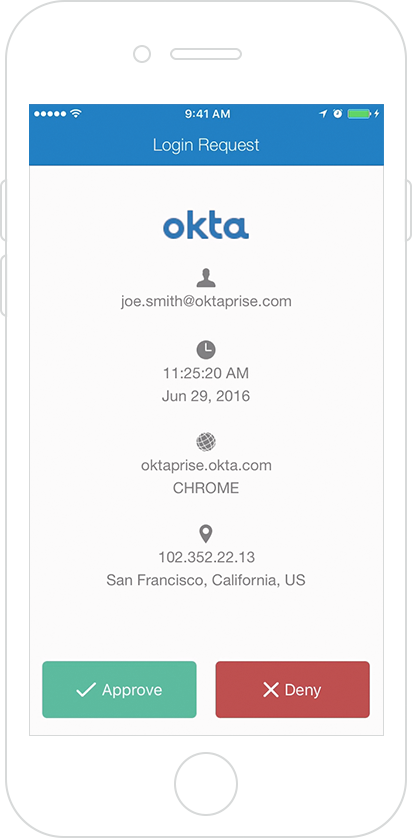 User friendly native factors that simplify secure access
Okta Verify with Push or OTP
SMS
Voice
Support for third party factors
YubiKey, Google Authenticator, RSA, Symantec, and Duo

APIs to secure access to portals and applications
Easily add enrollment and factor management to portals and applications through Okta's RESTful MFA APIs.
Adaptive, risk based authentication
Leverage big data access intelligence from Okta's integrated identity and device data as well as third-party IP reputation sources to quickly identify suspicious and unusual behavior.
The SKU name for MFA is "Adaptive MFA Factors" and Advanced Policy is "Adaptive MFA Policy"
All products are priced per user per month, and billed annually.
*Provisioning requires purchase of Universal Directory. Listed price is for typical use cases.
$1,500 per year contract minimum.
Customer Journey
Okta helps Fieldpoint Private raise the financial services bar
$3B
in assets to keep secure