Workforce Identity
Enterprise identity, delivered. Protect and enable your employees, contractors, and partners to use any technology, with the leader in identity.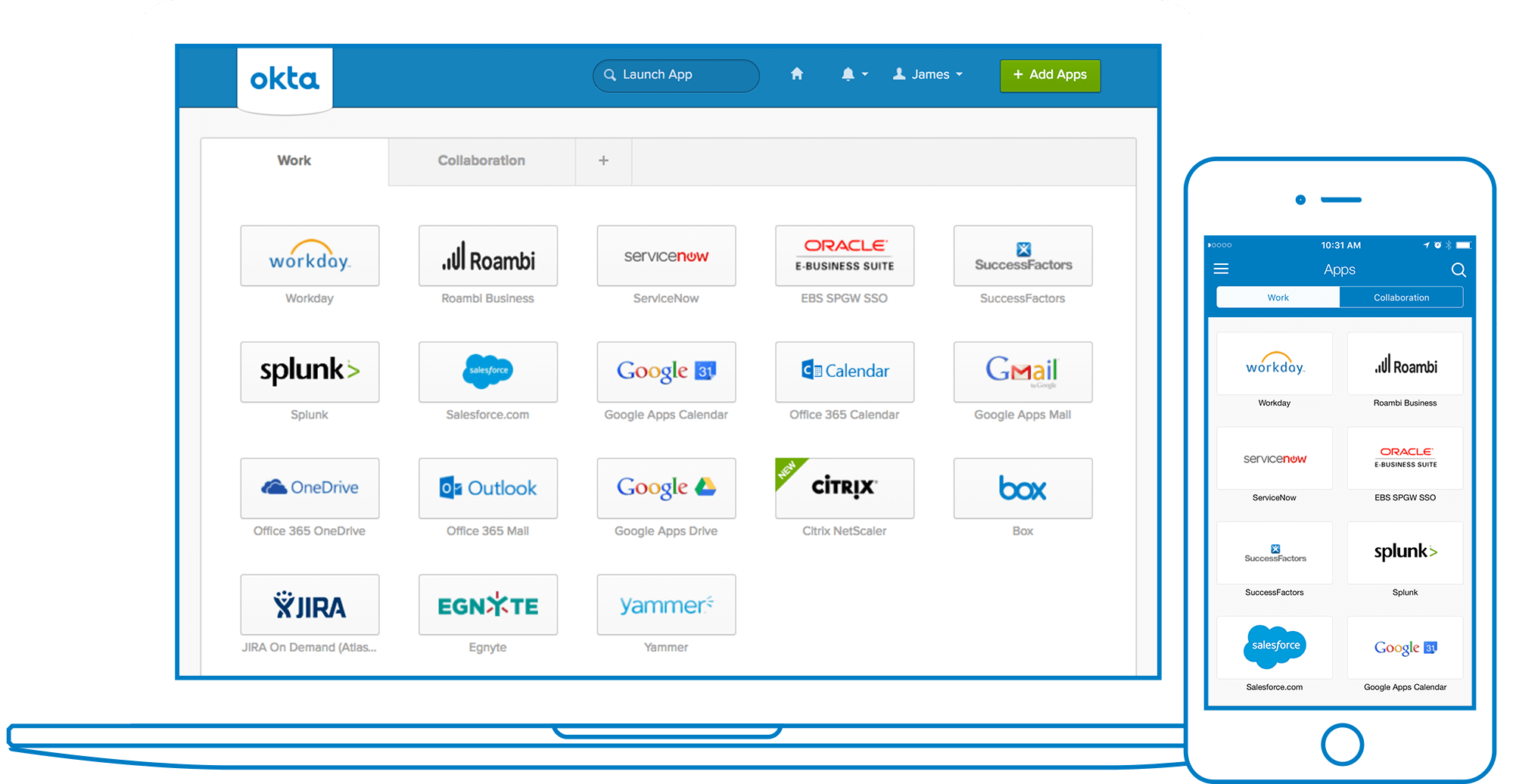 Okta tackles your most pressing IT initiatives
Explore Okta Identity Cloud products
Enterprise grade IT meets consumer friendly design
At Okta, we believe enterprise IT tools should be simple, straight forward, and seamless to use. Easy-to-use technology shouldn't just be for consumer apps.
Explore the end user experience
Explore the administrator experience
Comprehensive approach to security
As an Okta customer, you benefit from a service designed, built, maintained, and monitored to meet the rigorous Confidentiality, Integrity, and Availability requirements of the most security-sensitive organizations and industries.
Realize the benefits of a single identity platform purpose built in the cloud
Always on uptime, by design
As a cloud-native company, our customers are counting on us to be globally accessible, have 100% reliable service, and maintain up-to-date security policies -- in other words, be always on
Deep, pre-built integrations
Easily manage single sign-on, provision users, and sync data across your apps and systems. We offer the industry's broadest and deepest network of pre-built integrations, and continuously monitor its health, maintaining connections and adding new ones by the day.
Enterprises large and small trust Okta with their workforce identity