Okta for Financial Services
Banks, insurers, advisors, and exchanges trust Okta for identity
Businesses at Work 2018, Finance Edition
Businesses at Work 2018: Insurance Spotlight
Okta helps financial services firms of all sizes secure their environments and innovate faster.

Accelerate Digital Transformation
Setup identity once and for all to speed up your innovation agenda. Okta is designed to connect any employee, vendor, partner, or customer to anything with security that doesn't sacrifice ease of use, and easily interoperates with the tools you already have in place.

Secure & Efficient Access for Brokers and Agents
Online access to CRM, order booking, and enablement tools for external brokers is mission-critical yet difficult to do efficiently with legacy IAM solutions. Okta makes B2B collaboration easier and more secure than ever before possible so you can drive more revenue.

Secure & Seamless Customer Experience
Customers want to engage on their own terms. Whether you want to acquire new customers online, or unify a constellation of customer portals, Okta makes web and mobile access secure, compliant, and frictionless.
Start building a trusted and delightful customer experience ›
Key Okta features for financial services
Adaptive Multi-factor Authentication
Comprehensive set of user-friendly factors that simplify secure access for employees, partners, and customers.
Okta Verify with Push or OTP
SMS
Voice
Support for third party factors
YubiKey, Google Authenticator, RSA, Symantec, and Duo

Integrations for a broad set of cloud applications and on-prem systems including support for RADIUS.
Adaptive risk-based authentication and contextual access management. Learn more ›
Deep productized integrations
Customer Journey
Experian chooses Okta as the standard for employees, consumers, and partners.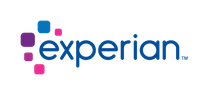 Six
disparate identity management technologies replaced by Okta