Cultivate User Trust
A platform for identity driven security and privacy
Protecting user trust is imperative for the bottom line, yet customer accounts are under constant threat and personal data is often compromised.
Secure customer accounts
Secure the customer identity lifecycle for your apps. Protect users at registration, authentication, and in-app activity.
Keep attackers at bay
Protect against intruders using modern auth standards and machine learning.
Protect user privacy
Manage consent and seamlessly integrate with with leading privacy solutions for GDPR and CCPA compliance.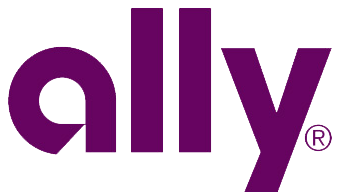 User trust is the key to success
Ally Financial is a top 20 US bank and is among the biggest auto finance providers in the United States today. Ally Financial is the original fintech disruptor. As a bank, Ally needs to be trusted with its customers' money. Cyber threats continue to increase in the landscape and are a serious challenge. 
Ally uses Okta identity products including authentication, multifactor and adaptive multifactor to enable secure access for its dealer network. Customers can now seamlessly transact without the worry of identity threats impacting their dealer services.
Benefits
Anchor an identity-first approach that negates security vulnerabilities at all stages of interaction with your business.
Passwordless authentication
Improve security by eliminating passwords from the authentication flow. Easily apply strong authentication and reduce friction with a no code factor sequencing interface.
Provide a frictionless user experience
Reduce friction with a single, secure, and seamless identity layer across digital experiences. Apply adaptive multi-factor authentication to lower friction while increasing security. 
Manage end-to-end risk
A single platform to manage end-to-end risk provides a complete 360 view of the risk involved with fraudulent activity on the platform. Easily include API security into your access management program.
Meet compliance requirements
Store sensitive user attributes, consent, and terms and conditions versioning in a secure and compliant database. Have a single repository to manage user profile edits and meet the right to be forgotten. Use Okta's platform to integrate with leading consent management and privacy solutions.
Okta named a Leader
Magic Quadrant for Access Management (August 2019)
Okta Named a Leader in the Gartner Magic Quadrant for Access Management for the Third Consecutive Year
Products
Here are the Okta products we recommend to cultivate user trust along the customer journey from on-boarding, authentication, and through further downstream.
Integrations
Building trust is a team sport. That's why we offer solutions with these leading organizations.
Learn More
Learn more on how Okta can help you secure your users and build trust.