Okta Passwordless Authentication
Goodbye passwords. Delight and secure users with passwordless authentication.
Current authentication methods deliver poor security, sub-optimal user experience, and increase support costs.
81%
of hacking related breaches used either weak or stolen passwords
— Verizon Data Breach Report 2017
12.6 mins/week
Average time spent entering or resetting passwords per week per employee
— Ponemon Authentication Report 2019
Redefine logins with passwordless authentication
Security
Reduce or even eliminate a majority of password-based attacks, including phishing, credential stuffing, etc.
User experience
Cut authentication time and deliver a seamless experience of up to 50%*.
*Google I/O 2018 Survey
Total cost of ownership
Drive efficiency and create happy support and IT organizations by reducing password management operational costs.
The conversation with the group security people has changed recently. It used to be about passwordless being insecure and that they needed passwords, to the realization that passwords are not secure.
-Mark Cameron, UK, enterprise IT architect at Zurich Insurance.
Your passwordless authentication building blocks
Passwordless authentication options for every use-case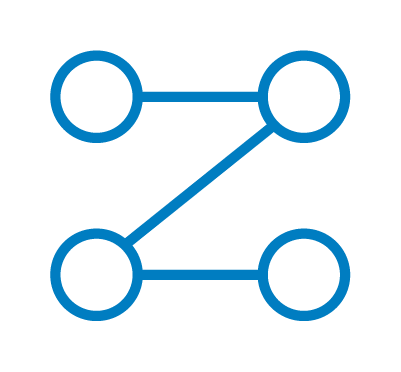 Customer Identity
Provide seamless auth experiences and reduce security risks for your customers while reducing your organization's support costs.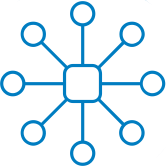 Workforce Identity
Improve employee productivity while reducing risks of data breaches and IT help desk costs.
Email magic links
Simply click on a link embedded in a verified email to validate the request, and continue the login process.
Ideal for passwordless authentication into applications that require infrequent authentication, access from any device, or when you need to. Bootstrap users into higher assurance passwordless authentication or login without passwords from any device. This feature is available in Okta Identity Engine.
Email magic links are easy-to-use, cost-effective, and reduce your time-to-market.
Applicable for Workforce and Customer Identity
Factor sequencing
Factor sequencing allows you to authenticate using one or more high assurance factors. Dynamically alter the authentication experience by using high assurance factors like Okta Verify with risk-based-auth to remove the need for a second factor.
Factor sequencing offers a high level of assurance.
Applicable for Workforce and Customer Identity
WebAuthn
WebAuthn is a standards-driven approach to passwordless authentication. Use authenticators like Yubikeys or TouchID to authenticate into your applications. Best of all, there is no back-and-forth credential sharing needed.
Use WebAuthn to stop all password-based identity attacks and deliver a cost-effective, seamless authentication experience.
Applicable for Workforce and Customer Identity
PIV/Smart-card (x509 based)
Use PIV/Smart-cards (or any x509 supported cards) to authenticate in Okta or any apps integrated with Okta without passwords.
PIV/Smart-card based authentication is ideal for customers in regulated industries (healthcare, banking) or governmental organizations.
Applicable for Workforce Identity
Passwordless with Device Trust
Okta's Device Trust integrates with leading endpoint management systems to deliver a passwordless login experience on desktop and mobile. When you utilize a unified endpoint management (UEM) vendor that can integrate it's own identity capabilities into Okta, you are able to both enforce device security and deliver a seamless login experience for users.
Applicable for Workforce Identity
Desktop single sign-on
Use passwordless authentication to login to Okta on machines joined on your Active Directory domain (Windows and macOS). Okta offers agent-based (using Okta IWA) or agentless (using cloud based Kerberos) approaches.
Log in to machines with your Active Directory credentials → open an Okta managed app on browser or modern auth desktop apps → login with no username or password prompt.
Explore desktop SSO: IWA › and Agentless ›
Applicable for Workforce Identity
Okta partners with leading vendors to fit every passwordless use-case
Passwordless is a team sport. Solve additional passwordless use-cases with Okta's partners eco-system