Lifecycle Management
Automate all lifecycles with any business process for external and internal users.
saved on every application provisioning request
saved on determining and configuring groups and entitlements
per user saved in preparing for audits each year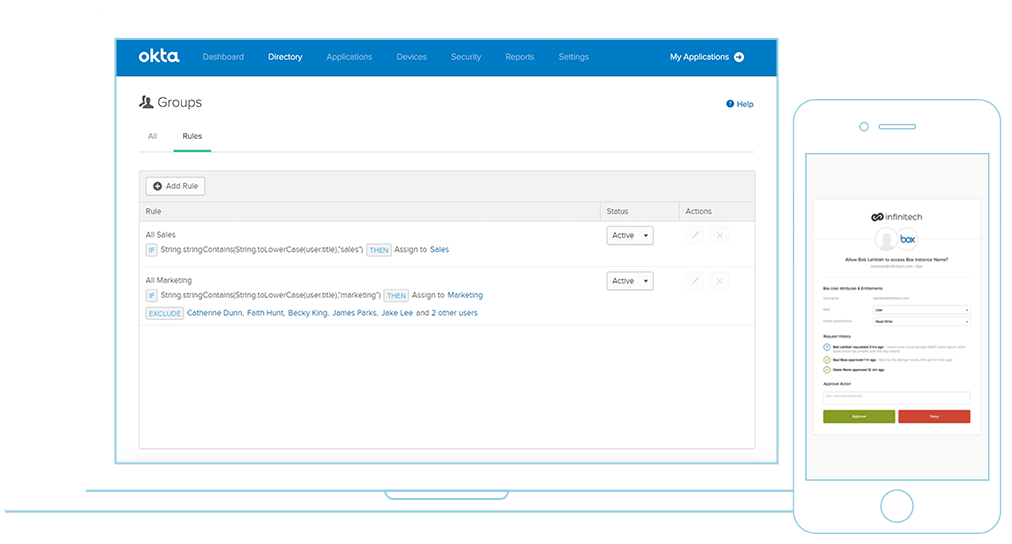 Pre-Integrated Provisioning
Rich integrations for mastering and provisioning that support coarse-grain to fine-grain management
Integrated to Applications & Directories
Over 120 pre-integrated applications for provisioning and deprovisioning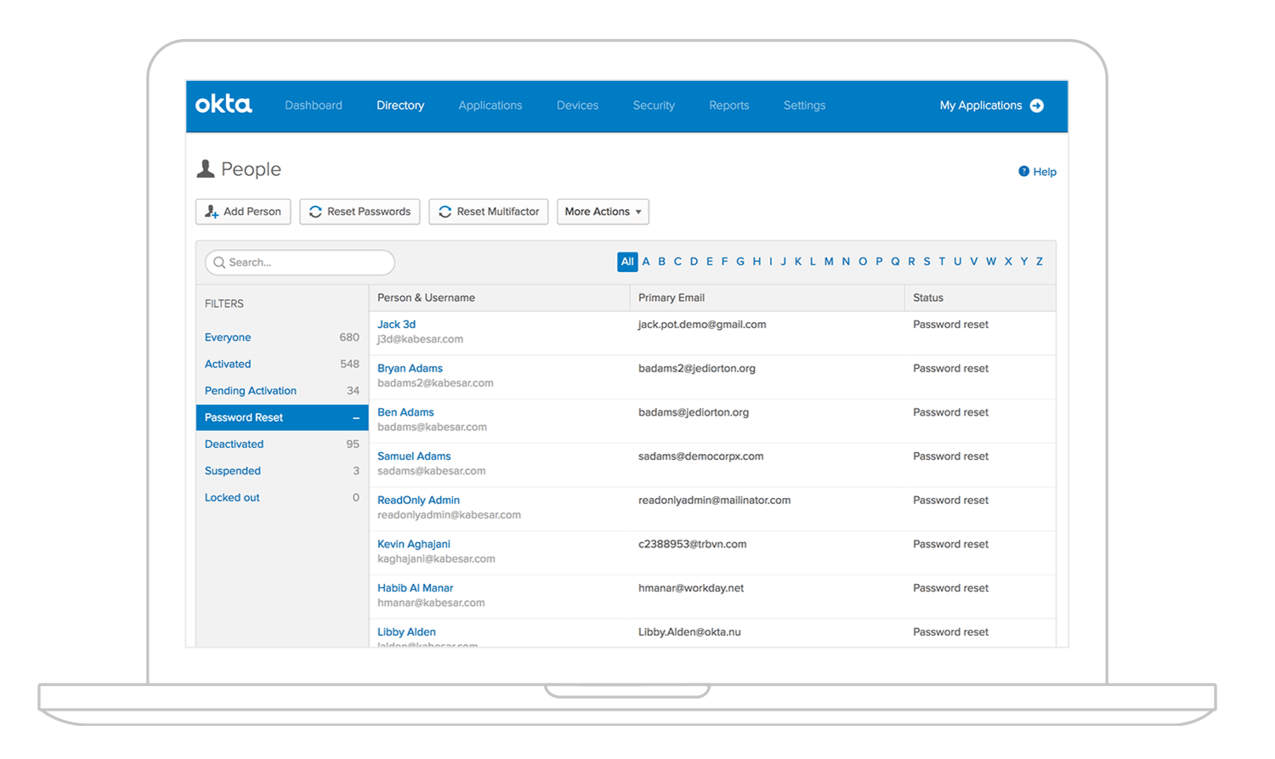 Deep Integration
Go beyond syncing users - sync groups, contacts and devices.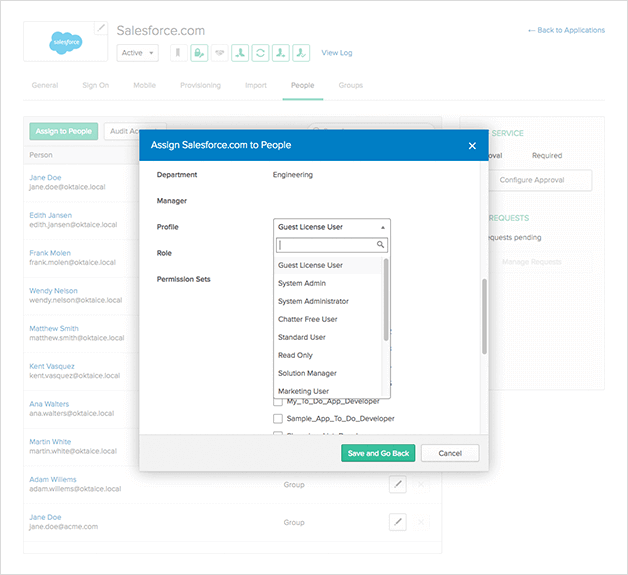 Extensible

Universal Directory
Directory and meta-directory, designed for integration to any app or directory, with lifecycle awareness and extensibility
Customizable Directory for Users Groups and Devices
Extensible user profile, group profile, device profile. The Meta-Directory features smart group rules to automatically group users based on attributes.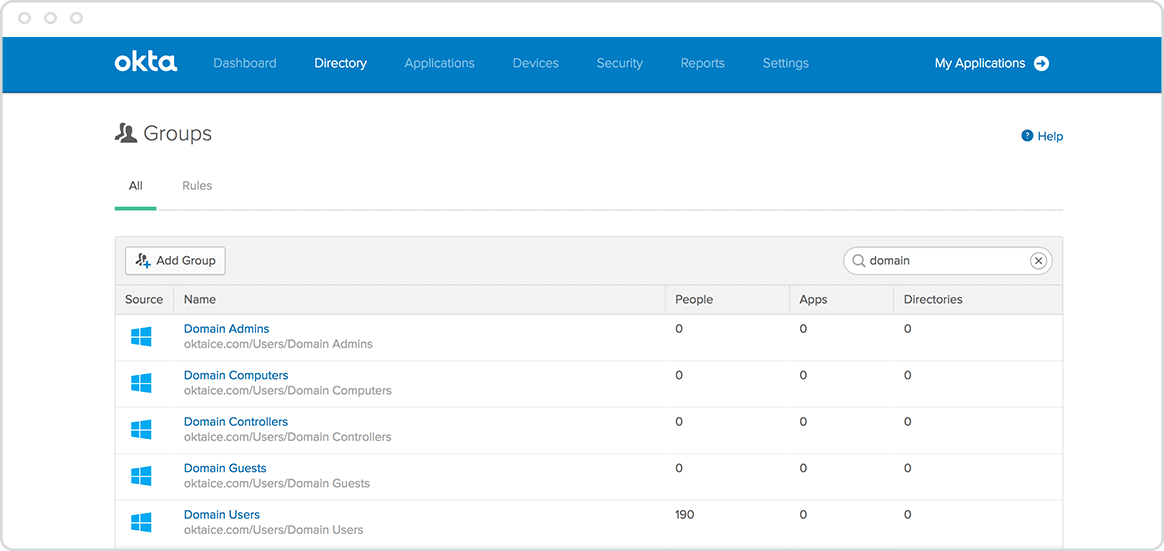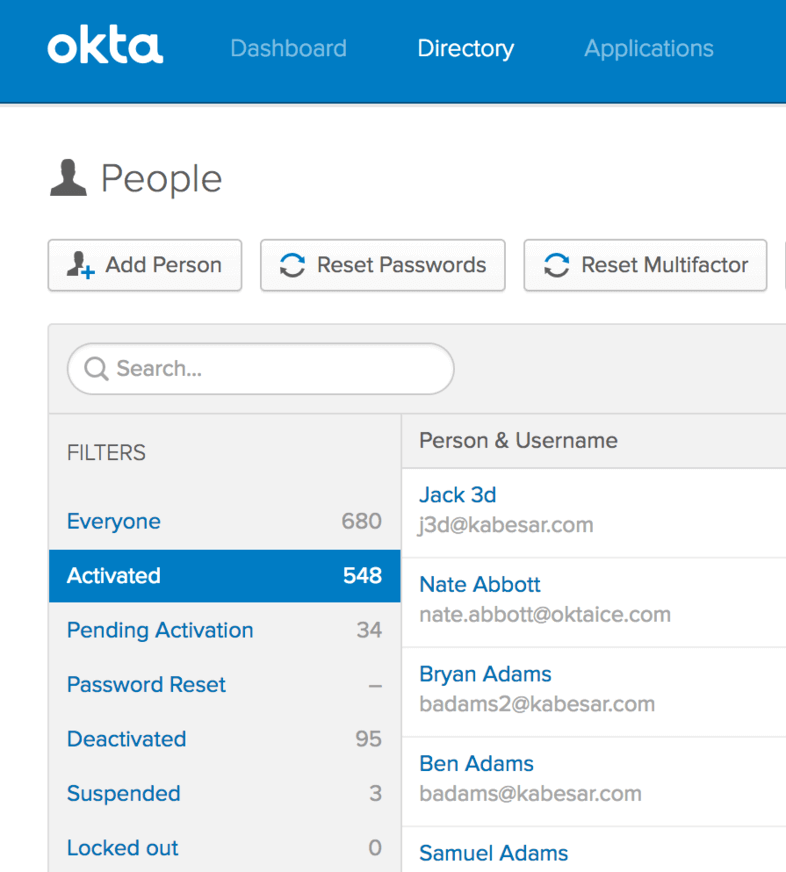 Multi-source Integration

Meta-directory with Attribute Mapping and Transformation

Prescriptive Lifecycle Orchestration
Sophisticated control of identities across lifecycle states with automation through rules, policies, workflows, and APIs for full customization
Lifecycle Engine
Policies for Access Management
Policies for Access Management
Group membership rules
Policies for Access Management
Centrally manage groups from G Suite, Box and Active Directory in Okta
More
Group membership rules
Access and entitlement rules based on any attribute
More
Access Requests & Approvals
Multi-step approval with specific people or groups
Workflows to automate identity-centric business processes
Create custom workflows without code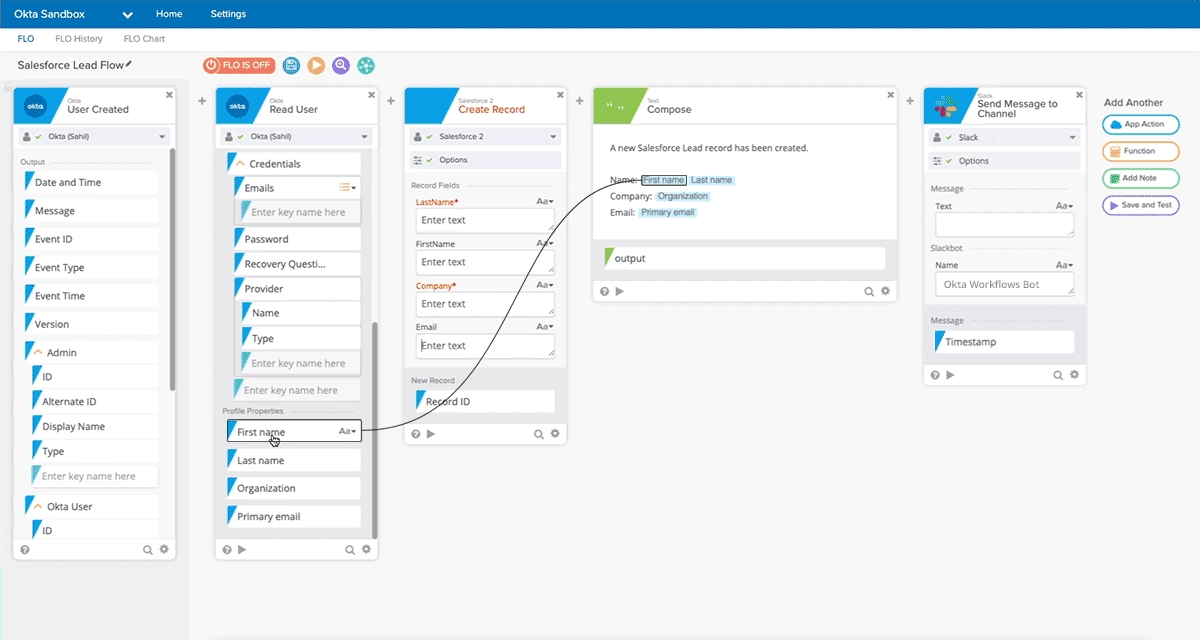 Automations to control user lifecycles and notify users
Automate lifecycle-related tasks with a conditions & actions structure.
Simple Access Governance
Identity governance with a focus on access and ease of use that provides account and entitlement reporting with comprehensive data
Access Audit Report
Find who has access to what.
Find all users who have access to an application including advanced app attributes
Find all the applications a certain user has access to
Recent Unassignments Report
Find all users who were unassigned an app, when they were unassigned, and their current assignment status.

Okta makes the Day One experience delightful for Medallia new hires
Hear how Okta automates employee onboarding and offboarding through deep integration between Workday, Medallia's human resources information system, and Active Directory.
Learn more about other products