Transforming Digital Citizen Experience
Join Bill Lazos, Senior Solutions Engineer from Okta, as he covers: 
What opportunities could emerge with a modern, cross-functional, digital citizen experience?

What are other governments doing around the world that we can learn from?

Ensuring equitable access to government services

Protecting against the ever-evolving cyber threat landscape

What are the biggest inhibitors to adopting a cross-functional citizen identity standard?
Speaker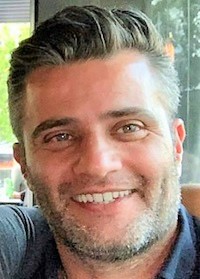 Bill Lazos
Senior Solutions Engineer, Okta
Bill Lazos has more than 24 years of experience in the IT industry. He is currently an Okta's Solution Engineer across Australia, New Zealand and Asia. Bill has worked across many industries and cutting his teeth in the financial sector for one of Australia's largest banks. Bill has a strong technical background across multiple platforms, including application, security, automation, and cloud-native platforms, to name a few.