Introducing Okta DynamicScale: Accelerating Digital Transformation for Global Businesses
Today at Okta's inaugural Showcase event, we're proud to announce the launch of Okta DynamicScale, a high-capacity customer identity offering that enables transformative scale for the world's largest businesses. Global enterprises are moving their customer experiences to the cloud and must ensure that they can seamlessly handle large influxes of user logins from big sales, viral marketing campaigns, and large product launches.
Until now, handling such an influx of sudden traffic required around-the-clock operations teams and massive infrastructure deployment, along with the complexities that go with it. DynamicScale is designed to accommodate the most highly-trafficked apps and sites on the Internet, to support expected and unforeseen traffic bursts, large-scale performance testing and allow for the sustained use of up to 500,000 authentications per minute. DynamicScale is a truly scalable solution without the hassle of managing one, and gives DevOps and engineering teams the flexibility to test their applications with massive volumes of authentication, authorisation, and user management traffic.
We understand the needs of global enterprises
Organisations that support a global user base need an infrastructure tailored to varying channels and devices, with the ability to excel in every environment. These enterprises need to deliver best-in-class performance for identity experiences under the most rigorous of conditions, dynamically scaling to support traffic increases across a range of identity experiences.
"The modern global brand drives millions of users to digital environments that are painstakingly designed to engage users on a daily basis," said Diya Jolly, Chief Product Officer at Okta. "But on-premises, custom-built identity management solutions have historically been plagued by infrastructure maintenance, chronic instability and unreliability, and costly development demands, especially with infrastructure lying fallow for most of the year. Okta has gone far beyond the current landscape to not only meet the dynamic and diverse identity needs of the largest sites and apps on the internet today, but to create the identity infrastructure for the future. Using Okta, there's virtually no limit to what global enterprises can reliably and securely do with identity."
The DynamicScale offering also gives DevOps and engineering teams the flexibility to test their applications with massive volumes and specific flows of traffic. With these enhancements, customers can ensure the performance and reliability of their apps under peak workloads and within the entire spectrum of identity use cases, whether it's a new product release, a viral marketing campaign, or opening day of Major League Baseball.
Bringing unprecedented scale + performance
The aim is to deliver unprecedented levels of scale and performance. We accomplished this using Okta's secure, scalable, Always On infrastructure, which leverages more than a decade of fine-tuning workflows to customers' access patterns, optimising proprietary horizontal and vertical scaling designs, and dedicated teams of infrastructure experts available 24/7. The final result is the ability for Dev teams to extend their existing Okta API rate limits up to 500,000 authentications per minute. But it goes beyond just authentications. It's also driving high capacity across a wide set of Okta's API endpoints, including token minting and validation, registrations, and other identity workflows to meet today's and tomorrow's identity needs.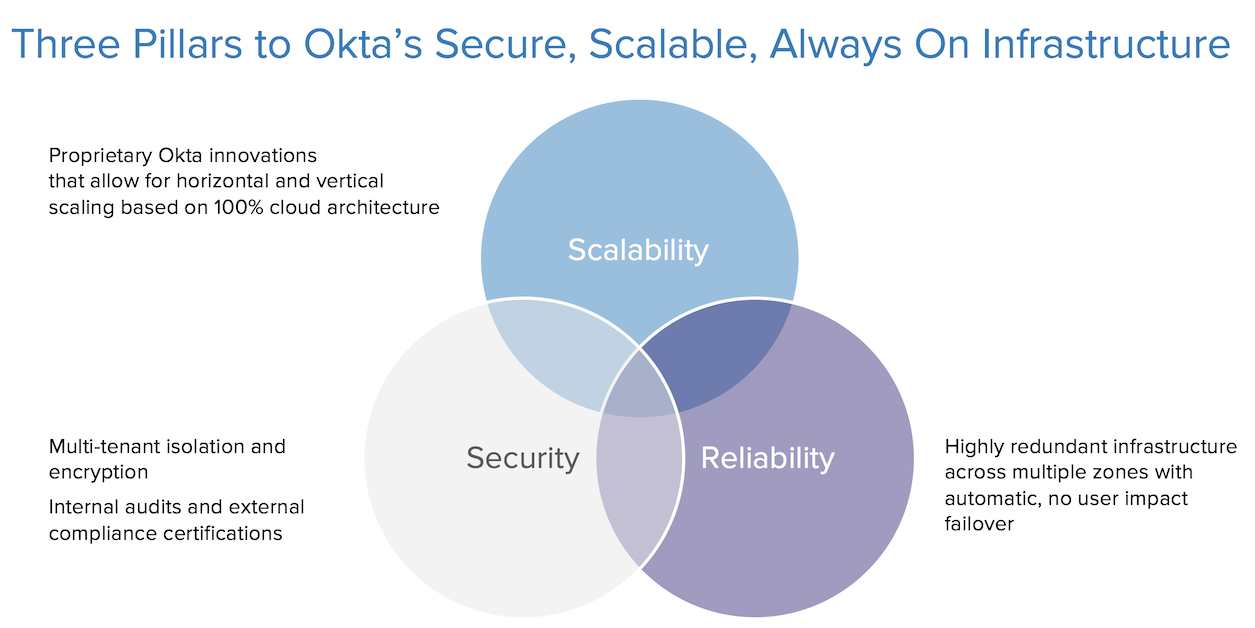 This high capacity capability translates to handling any type of planned or unforeseen surge in traffic—with zero impact to their end user's experience. With Okta's industry-leading reliability, organisations can always provide a seamless and secure end user identity experience, even at the highest dynamic demand, without having to manage and maintain their own identity infrastructure.
"Cengage is driven to create affordable, quality learning experiences for students at all levels," said George Moore, Chief Technology Officer, Cengage. "In order to deliver on that promise to a global community of students of all ages and backgrounds, Cengage relies on the Okta Identity Cloud to meet our scale and security needs. Okta's cloud-hosted customer identity products have enabled us to innovate faster and offer incredible performance to the tens of millions of learners who count on us daily."
Added capacity brings new testing
In addition to the advances in capacity for production customer experiences, we're also announcing the release of new performance testing for DevOps and engineering teams. This offering provides a monthly validation of performance at 5 to 1,000 times their existing core API capacity. Testing of this magnitude gives enterprises the flexibility to test their applications with massive volumes of traffic, ensuring the reliability of their apps under peak conditions like a popular product launch.
Adding hands-on engineering support
For our Premier Plus Success customers, we are also offering organisations a designated senior support engineer with in-depth knowledge of the customer's technical architecture. With Okta expertise, DevOps and engineering teams can rely on streamlined communication, planning, and troubleshooting from project inception to go-live when tackling their most important digital transformation initiatives.
Excited to upscale with DynamicScale? For more details, check out our DynamicScale landing page.