State of Customer Identity Management (CIAM) in Asia-Pacific 2022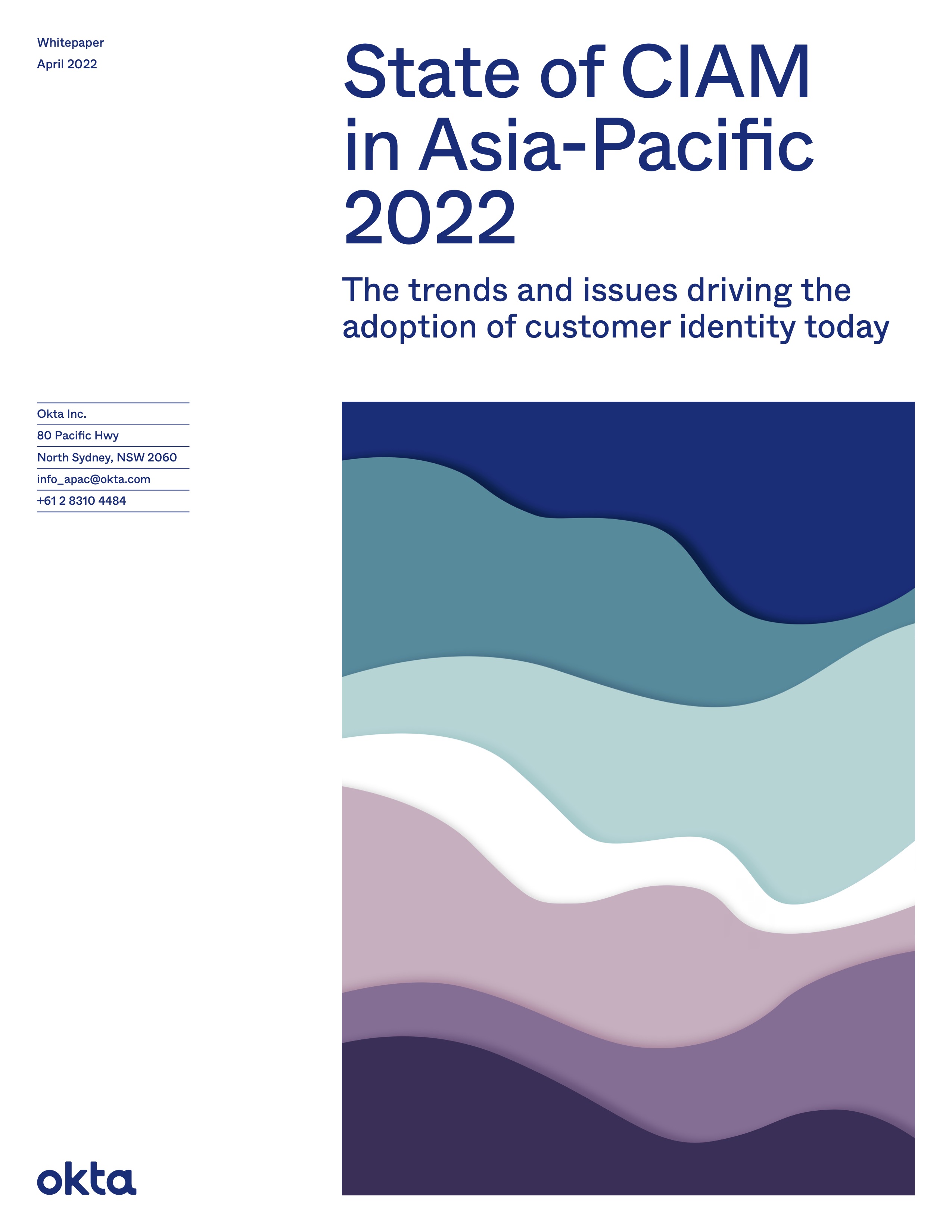 In 2022, businesses are increasingly turning to customer identity and access management (CIAM) solutions as they seek to deliver the seamless, secure digital experiences their customers and partners want.
In the State of CIAM in Asia-Pacific 2022 report, Okta questioned 320 IT and engineering managers and directors, enterprise architects, compliance managers, and developers in organisations across the APAC to explore how companies are prioritising CIAM, how widely it is being implemented, and the main motivating factors driving adoption.
The report's key findings include:
Nearly three-quarters of respondents (72%) have a good or expert understanding of CIAM, with a large majority (82%) having already implemented a CIAM solution.
Security is the main driver of CIAM adoption, with nearly 9 in 10 respondents (89%) saying CIAM was very important or important to their overall security strategy.
Managing identity is no easy feat, with 61% of respondents claiming they're concerned with adversely impacting the UX when implementing CIAM.
Customer identity is not just about end users, with 30% of businesses claiming they use CIAM for both end consumers and external parties.
By putting customer identity at the heart of their customers' digital transformation strategy, Okta helps organisations eliminate security gaps, foster innovation, reduce development time and deliver seamless experiences that build trust for the long term.
Download the full report for more information or get in contact.