IDC's State of Identity in Asia/Pacific 2022
The pace of digital transformation has encouraged matured organisations to take a "digital-first" approach in every facet of their business to drive innovation and sustainability in the long term. However, the evolving working models have also led to a steady rise in the attack surface and associated risks.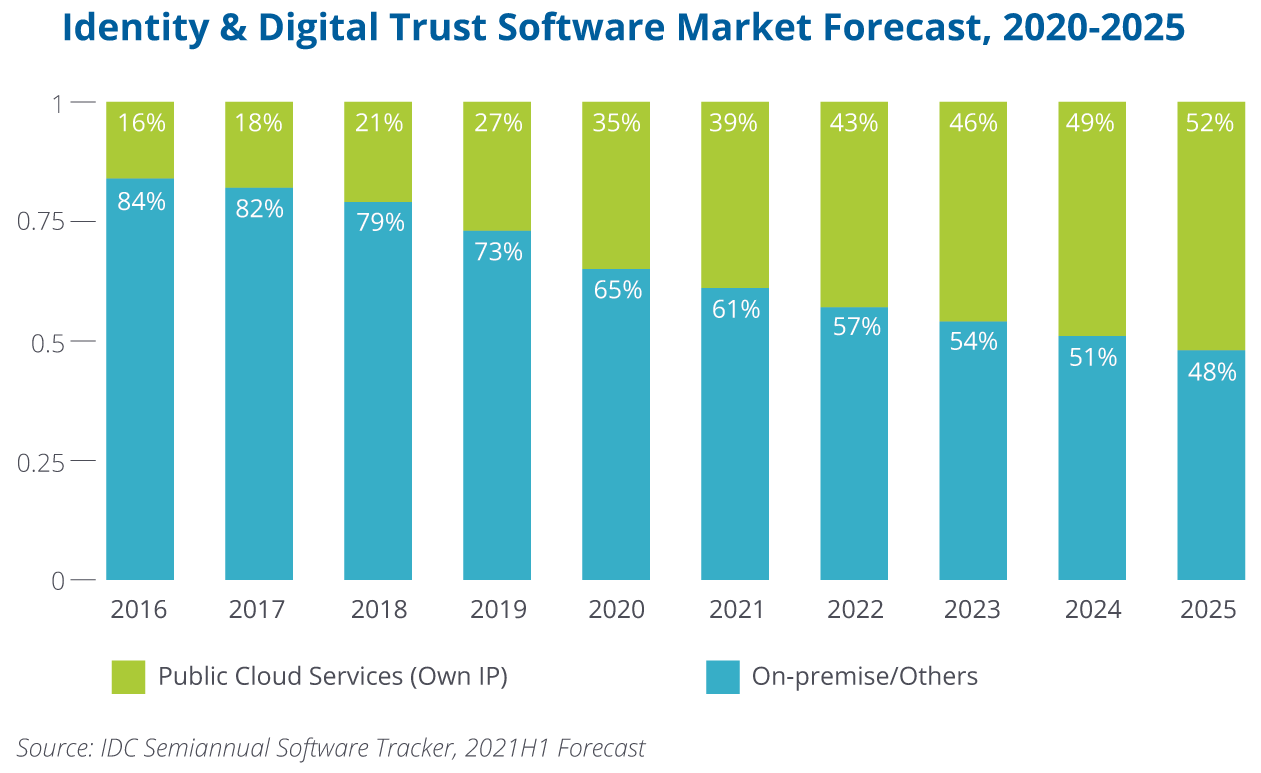 This IDC report highlights the state of security across Asia/ Pacific enterprises and how organisations are strengthening identity and access credentials for easy authentication and authorisation process. It also deep dives on why security as a service will prove to be the best way to deliver outstanding functionality and manageability, due to the cost benefits, flexibility and ease of deployments among others. Moving forward, IDC believes that identity management on cloud or Identity-as-a-Service (IDaaS) will become an essential building block towards achieving complete digital trust across the ecosystem including customers, partners, suppliers and internal stakeholders.