Empowering You to Build Identity Into Every Customer Experience
You can't go far without hearing an industry expert, executive or vendor talk about "digital transformation" and how "software is eating the world." Whether or not you're a fan of the buzzwords or phrases, it's essential that every company starts to think and act like a software company to remain competitive and relevant. Regardless of your industry, you should be rethinking how your organisation operates to ensure you're not caught off guard by the disruption of the next Uber or Airbnb.
But what does that really mean? And what are the opportunities for businesses to build new apps to engage with their customers?
To transform customer experiences, business leaders and developers alike are finding new ways to delight and engage customers, while also keeping their information secure. Developers are turning to APIs to help meet the demand for custom-built applications. At Okta, we're committed to making it as easy as possible for our customers to build identity solutions into their own applications — and we doubled down on this focus at Oktane17.
At Oktane, we launched a new developer experience and Developer Edition to power identity for every app, giving developers a one-stop shop to easily find resources, purchase tools and start securely building identity into any application. Okta now provides step-by-step documentation, allowing a developer to build a proof-of-concept in five minutes. From a single dashboard, developers can quickly build apps with modern authentication, without being an expert at using underlying protocols like SAML, OAuth or OpenID Connect. We also extended Okta API Access Management to support a broader set of developers both inside and outside of an organisation.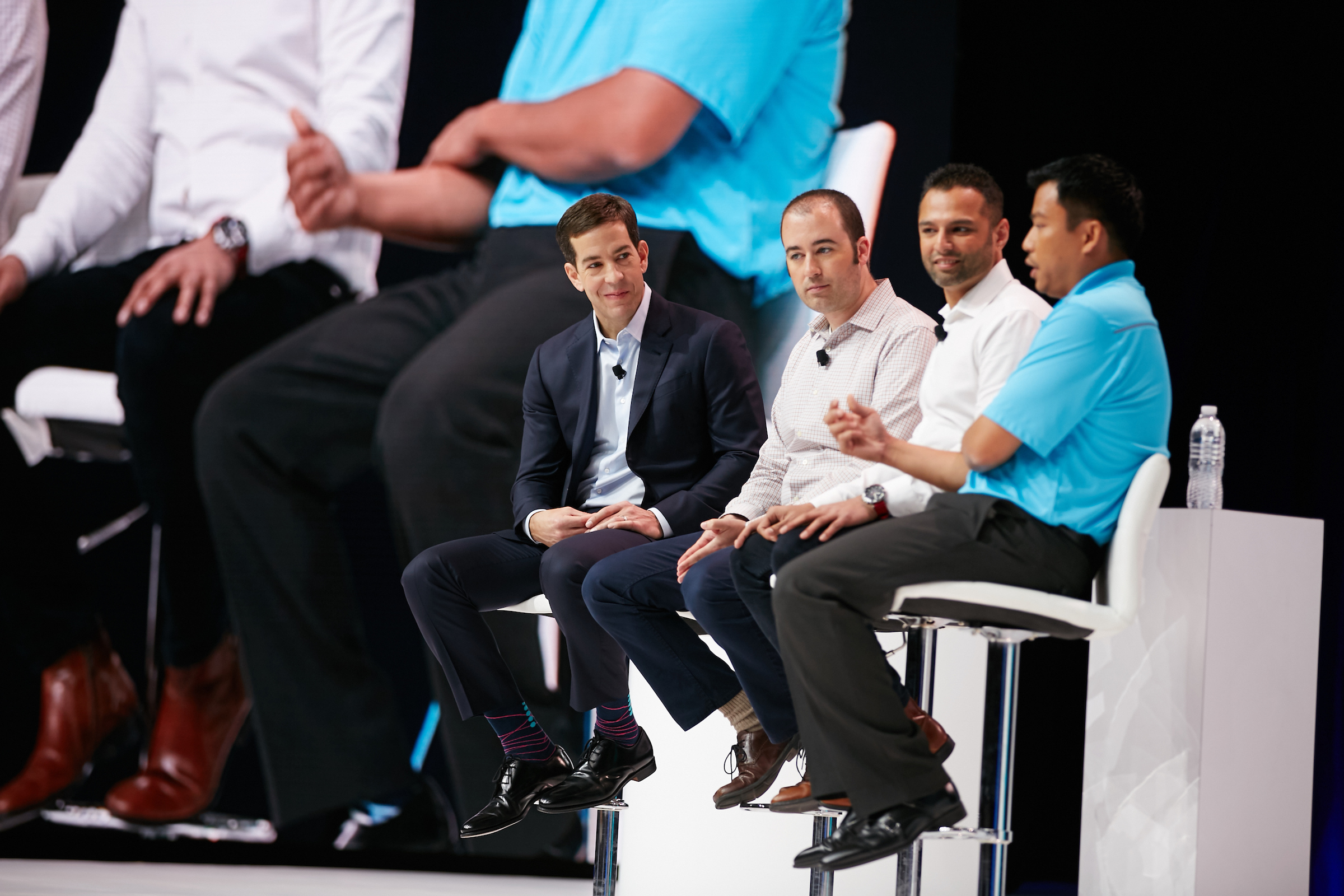 On stage, attendees heard from a number of customers, including Pitney Bowes, Heal, Veritas, Dignity Health, Mr. Cooper and Experian who demonstrated how they utilised identity to build personalised and engaging web and mobile experiences for their customers. Here's a snapshot of their stories:
Dr. Shez Partovi, Chief Digital Officer at Dignity Health, shared how Dignity Health is using Okta to deliver a completely new digital strategy with the goal of creating positive consumer, patient and provider digital experiences. In less than 10 months, the organisation built a frictionless platform that could support over 2 million users and leverage a HIPAA-compliant, cloud-based solution. Okta helped Dignity Health build a portal for multiple apps that allows patients to access medical records, wellness services, pregnancy apps and more in one location and with one password.

Similarly, Pitney Bowes and Experian presented on their implementations of Okta API Access Management and what they've accomplished over the past year. Pitney Bowes leveraged Okta to provide the identity foundation for the launch of its Commerce Cloud, which provides customers access to solutions, analytics, and APIs across the full commerce continuum. And we learned how Experian uses Okta's APIs to deliver identity across all of its solutions through web applications, native mobile applications, on-premises applications, devices, and their own APIs for developers. We also heard from both companies about lessons learned, what expected and unforeseen challenges they faced and how they tackled those challenges.

Vivint Solar shared how it has embraced a cloud-only model to keep pace with the constantly evolving needs of its business and mobile workforce of 4,500 employees and better serve its customers. Not only has the Okta Identity Cloud provided Vivint Solar with one place to manage its internal people and technology, but the company has migrated from Stormpath to Okta for its customer identity needs as well.
We're focused on delivering an exceptional developer experience to not only ensure developers can be more efficient, but also that they enjoy the process of building applications. We're committed to building a customer identity solution that developers love and enterprises trust. To start adding authentication, authorisation, and user management to your applications within minutes, visit developer.okta.com.