The Okta Admin Experience
So easy to use, you don't need to be a security expert to be an Okta IT Admin
Okta's administrator console is simple and straightforward to use
From pre-built app integrations to out of the box setup and configuration tools, Okta makes it simple and straightforward to secure and manage your users and their access. Free up your time to do more.
It's easy to be an (Okta) admin
Admin life is not always simple, but we believe executing on your Identity and Access Management strategy shouldn't be confusing or cumbersome. Okta has purpose built features to not just enhance admin workloads, but simplify them as well.
Simple set up
Being an Okta admin isn't about being an expert at scripting. Okta has out of the box configurations that make it painless for admins to do common jobs like set up new apps or create new policies.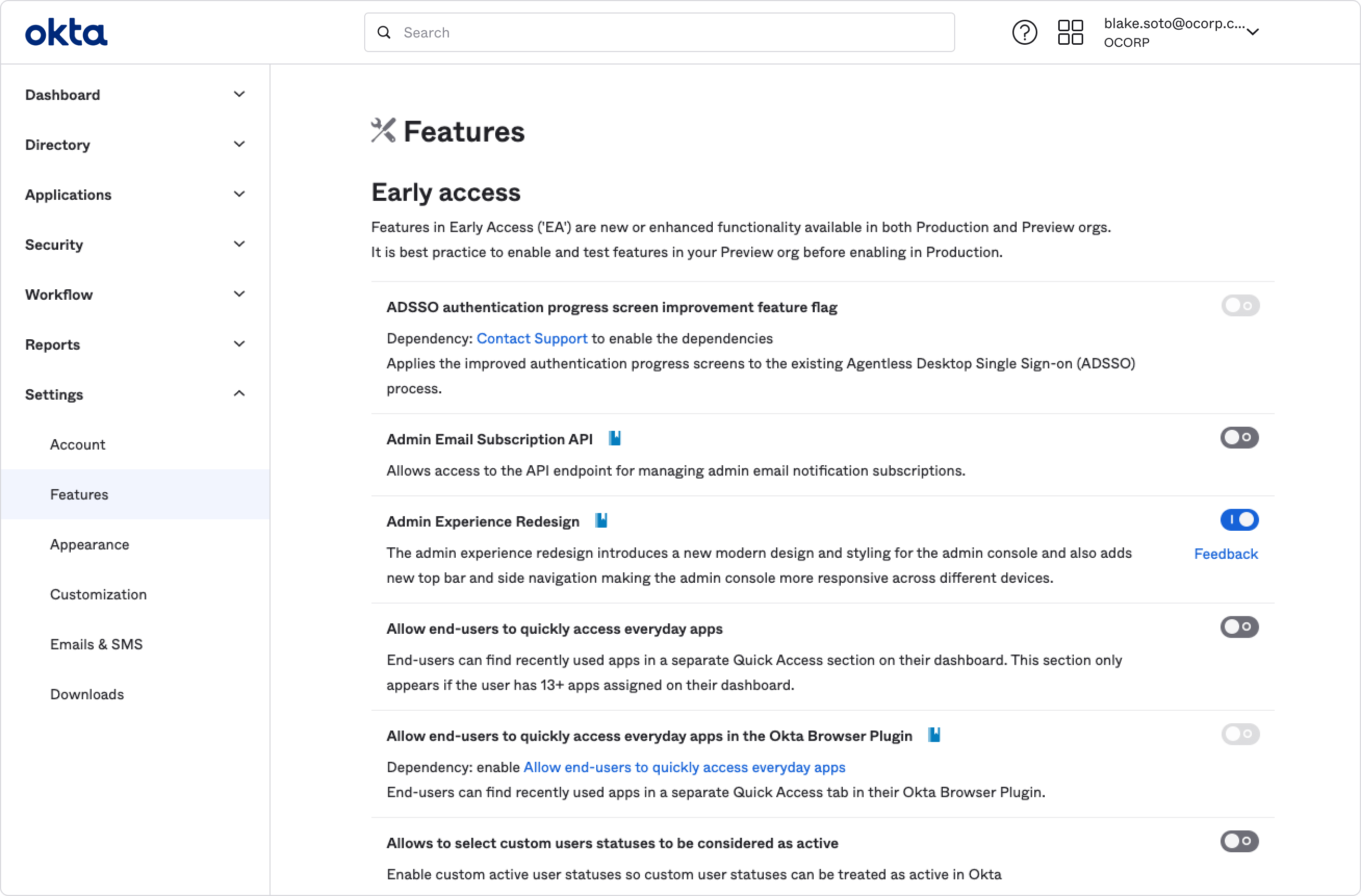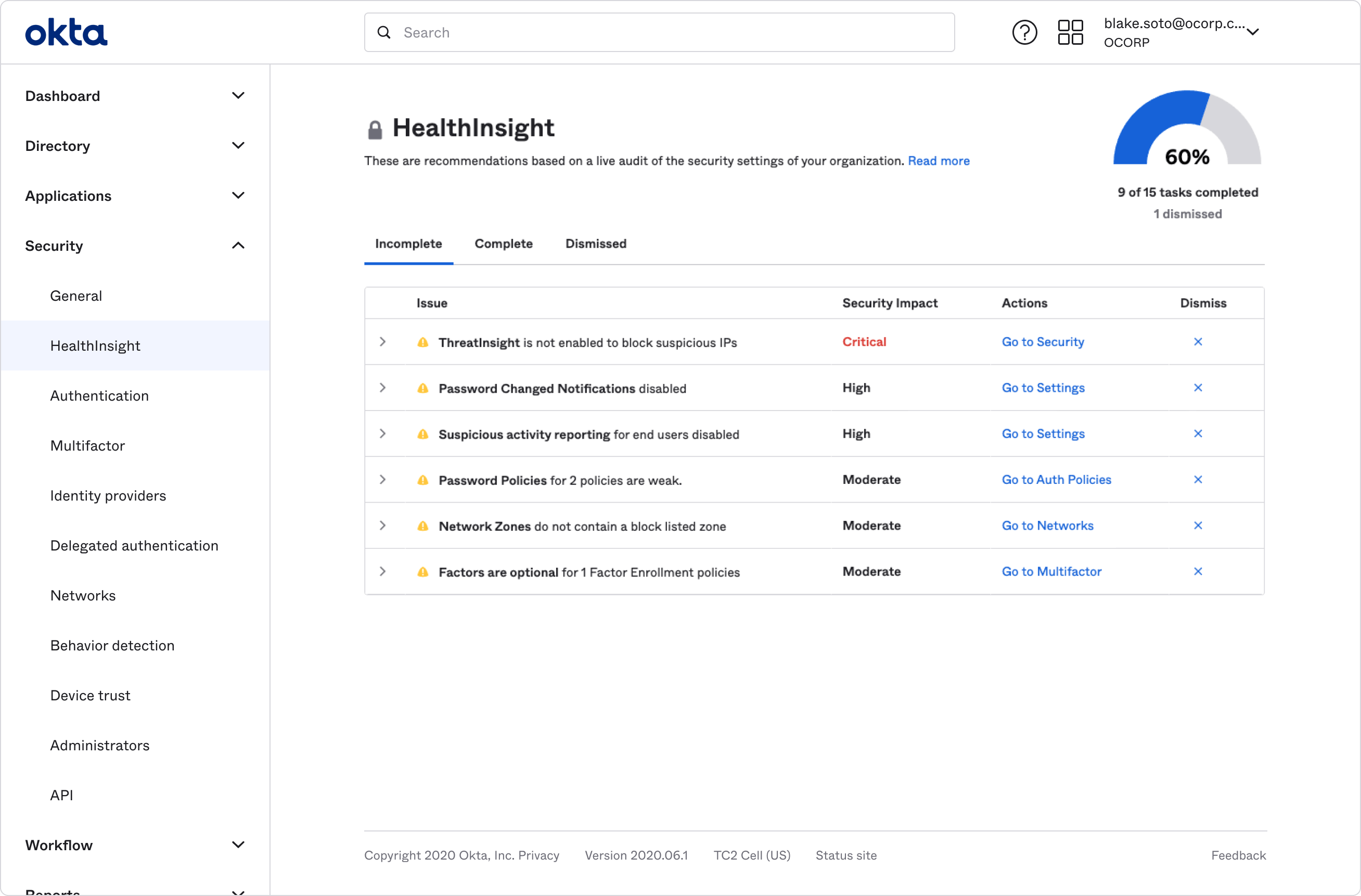 Use one central control hub for everything
Manage users, control apps, and set policies through a single pane of glass. No more jumping around between different tools and screens. A central hub to orchestrate everything means faster workflows and a more cohesive admin experience.