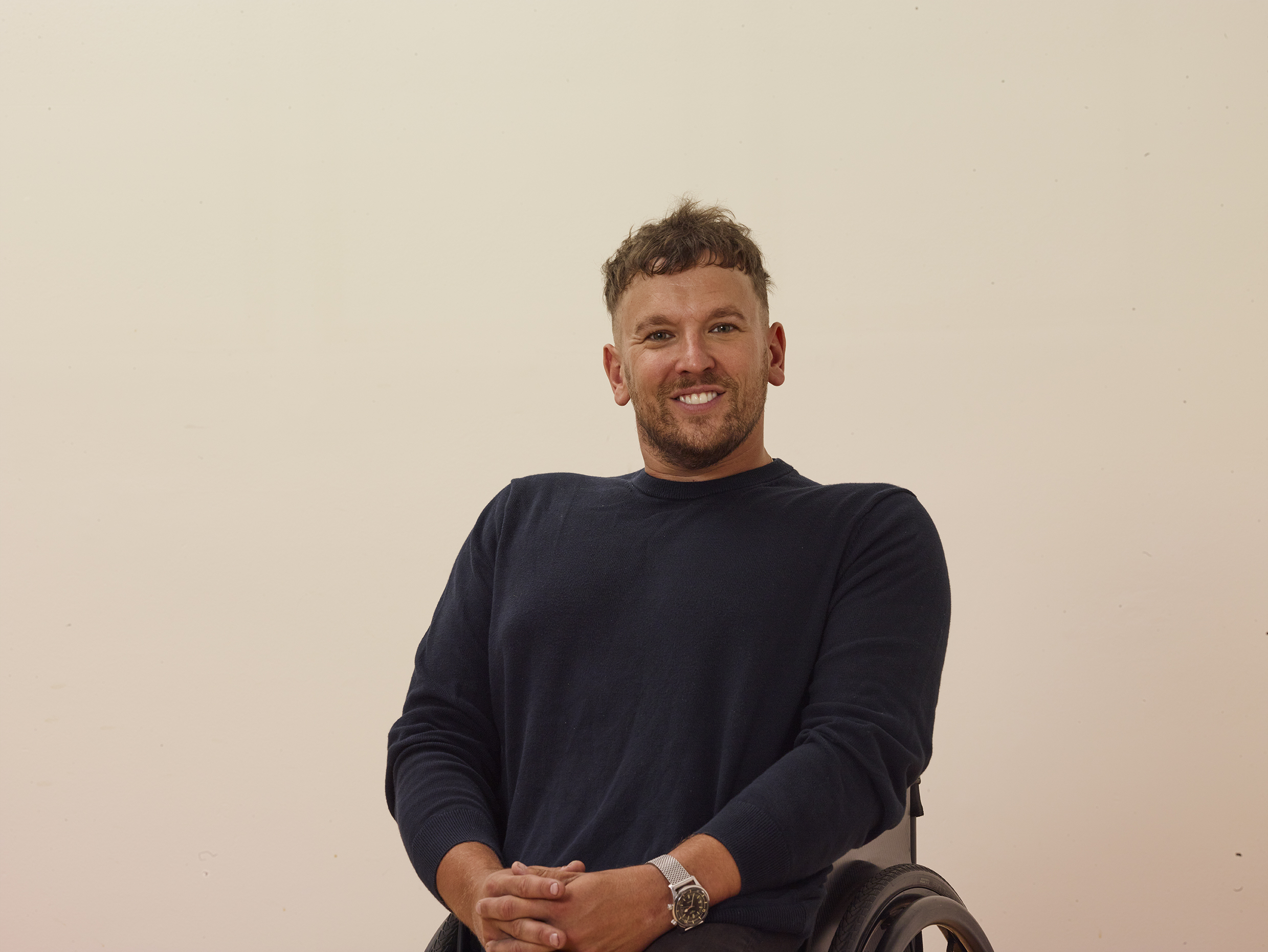 Dylan Alcott
 AO
Australian of the Year 2022 & Founder, Dylan Alcott Foundation
Australian of the Year 2022, Dylan Alcott AO, is one of the countries most successful and well recognised Paralympians.
In 2021 he became the only male in any form of tennis to win the 'Golden Slam', winning the Australian, French, Wimbledon and US Open Championships, together with his gold medal from the Tokyo Paralympic Games.
At the 2016 Rio Paralympic Games, Dylan Alcott became one of only a few athletes to win two gold medals in two different sports across two different Olympic or Paralympic Games. Dylan won yet another gold medal at the 2020 Tokyo Paralympic games making him the greatest player in wheelchair tennis history. 
At the age of 17, Dylan became the youngest ever wheelchair basketball gold medallist at the 2008 Paralympic Games in Beijing, and after gold at the 2010 World Championships, and silver at the London 2012 games, decided to switch sports to wheelchair tennis. In addition to his incredible successes at the Rio Olympics, Dylan Alcott has also won and incredible 15 grand slam singles titles to date, including his second consecutive French Open and Wimbledon titles and the last seven Australian Open titles.
Current Work:
Dylan's achievements are not only restricted to the sporting field. In 2017, Dylan created the Dylan Alcott Foundation, a foundation to help young people who are struggling to come to terms with their disabilities. The foundation aims to improve quality of life through mentoring, scholarships and grants which assists individuals to be involved in education and sport. Dylan is also an entrepreneur, and is the co- founder of Get Skilled Access, a training provider educating corporates and governments on how to better understand and treat customers with disabilities. He was also nominated for 2017 Young Australian of the Year.
Dylan is a keen philanthropist, and broke the world record playing wheelchair tennis for 24 consecutive hours non-stop, setting the new world record and raising an incredible $100,000 for two charities.
Dylan's true passion is his work as a motivational speaker, and through his inspirational storytelling, he is continually trying to alter and change the way people with disabilities are perceived in the wider community. He works as a keynote corporate speaker, bringing disability awareness to schools. He also works extensively in the Australian media landscape, regularly making appearances on Channel Ten's The Project and Channel 7 Sports, and is a former Triple J Radio host.
In 2018, Dylan published his autobiography, Able - Gold Medals, Grand Slams and Smashing Glass Ceilings. He is also the founder of Able Foods, a purpose-led business providing great quality food and opportunities for people with disability to lead healthier and happier lives.
In 2019 Dylan was the Australian Logies 2019 Graham Kennedy Most Popular New Talent Award winner and in 2020, won the Governor's Award Victorian Male Athlete of the Year - Frank Wilkes Award. And if that's not enough, Dylan Alcott was awarded 2022 Victoria Australian of the Year. Not bad!