The Dogfooding Chronicles: Work From Home Edition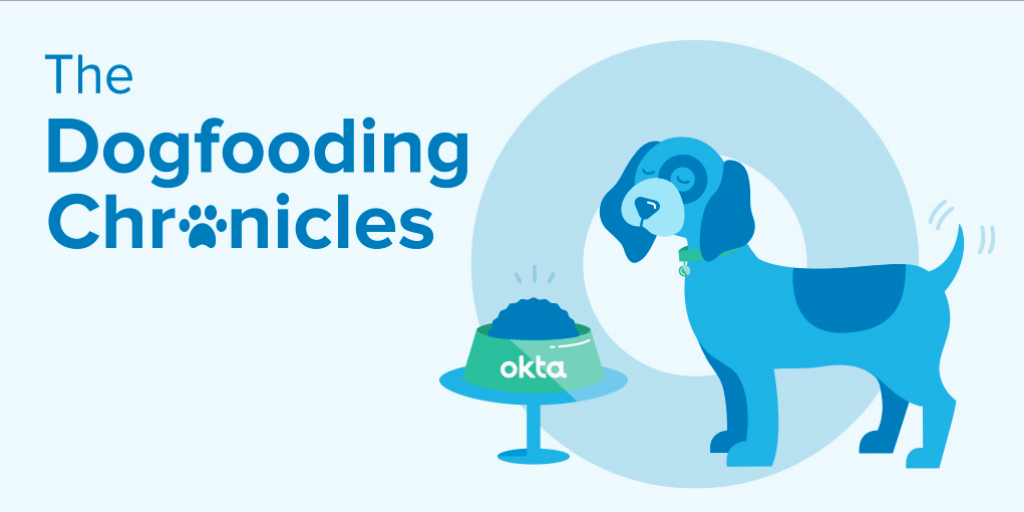 The Dogfooding Chronicles are BACK! And, like everyone else, we're dogfooding from home these days. The move home has been a period of transition for everyone, but the one thing that wasn't difficult? Getting the Okta workforce home and working—very quickly. And there's no better Oktanaut to tell that story than our guest blogger Christopher Flynn, VP of Employee Enablement for Okta.
For most folks, the past few months have been a blur, as we've all settled into a new way of working. With all the challenges that come with swapping out support for office-based workers to 100% remote ones, COVID-19 has unquestionably strained IT departments, globally. For this reason, I wanted to share with you how Okta responded to it, and how our technology principles helped ease the burden from day one of pandemic awareness.
Day one: The winds of change are blowing...
In mid-February, I was invited to join Okta's Health and Safety committee meetings, as it became clearer and clearer that COVID-19 was something different. As each of our global offices would be impacted, we needed to develop contingencies. Then, just as we started planning—things went into hyperdrive. Between February 25th and March 11th, we went from starting to plan, to closing all offices globally and moving to a 100% remote workforce. That was it. It happened that fast. So, how did our IT team rally to take on this challenge and support our organization? We sent an email. All we had to do was tell people to go home…
Access to applications from anywhere is key
How were we able to adapt so quickly? Simply put, it was Zero Trust. At Okta, we utilize the ultimate zero trust model, where people are the perimeter. For our users, it's never mattered whether you're on the network or at home, the way you access your critical work apps is the same. Authentication to all of our apps happens in the cloud, through Okta, so people can connect from anywhere in the world that we allow. What about firewalls or corporate VPNs? We don't need them.
What we do use and have in place are login and adaptive MFA policies that adapt to the location of the user. They allow us to apply appropriate measures to ensure that we maintain security, while simultaneously offering flexibility. This foundation was critical to our ability to move from 30% remote to 100% overnight. (You can learn the details of that from our webinar on the subject!)
What (can be) in it for you
Admittedly, Okta is a bit unique in that all of our applications and resources are 100% cloud-based. So many of you are probably thinking, "how does this help me?" The good news is, you don't need to be 100% cloud to have your authentication in the cloud.
You can leverage options such as Okta Access Gateway or use Okta's cloud LDAP interface to centralize your application access into the Okta portal. In fact, the path to hybrid IT can start with any of the 7,000+ SaaS applications we integrate with.
These technologies free your application stack from the bonds of a datacenter. They let you take advantage of cloud offerings for nonstrategic services like content and collaboration apps for your end users.
Taking the first step will get you there
Knowing that my team had only to send an email to pivot to a 100% remote posture was an incredibly freeing feeling. I personally know so many IT leaders who are still dealing with VPN capacity issues. To ensure they have enough bandwidth for critical business processes, they've had to restrict VPN use for certain activities or certain times of the day. Such restrictions rarely make workers happy. But these limitations are neither necessary, nor the safest option. Getting your app authentication into the cloud and out from behind a VPN—using context to determine access—is the first step to that journey of freedom.
So, interested in getting that freeing feeling? Read through our Getting Started with Zero Trust: Never Trust, Always Verify whitepaper, and learn how to get on the fast track to hybrid IT by watching our Secure Access to Your On-Prem Systems with Okta Access Gateway video. Or, for details on how to make your remote work infrastructure scale and grow overtime, check out The Ultimate Guide to Dynamic Work whitepaper.