Application Delivery Controllers
Simplify and secure end-user access to any app, cloud or on-prem
The solution
Okta integrated with leading application delivery controllers provides single sign-on (SSO), and multi-factor authentication (MFA) for end-users to seamlessly and securely access all cloud and on-premise applications. Centrally-managed security policies can be applied by both cloud apps and legacy on-premise enterprise apps, strengthening the security of all your apps and users.
Provide secure access to all authorised users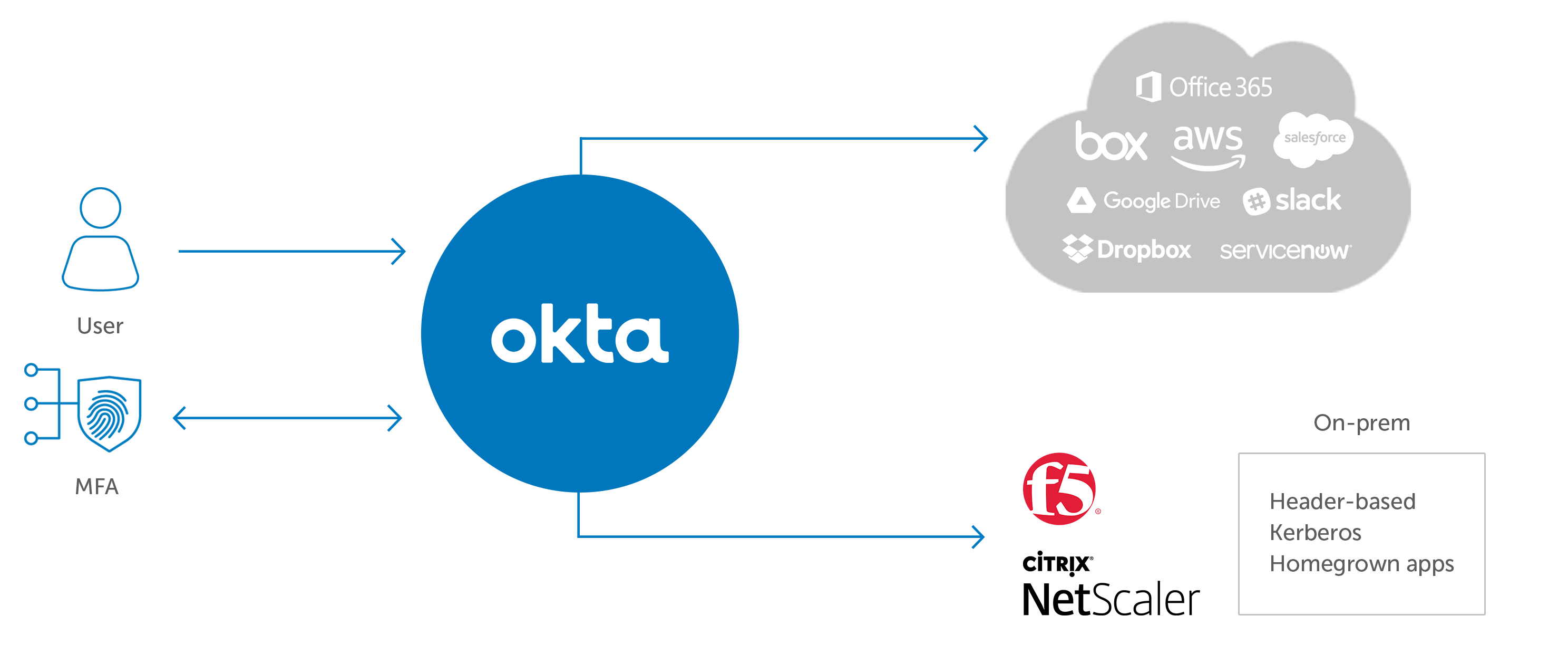 Combining Okta with your application delivery controllers allows you to merge the worlds of on-premise and cloud to create a new, hybrid IT structure that is both secure and user-friendly. You'll have single sign-on with multi-factor authentication, so internal and external users can log on once to access everything they need—safely and seamlessly.