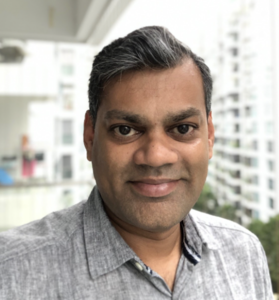 Karunanand Menon
Regional Principal Solutions Engineer, Okta
A veteran in the software industry, Karun has been working on application security and identity access management since 2002 and have worked in a range of capacities from application development to domain consultancy. His previous roles were with ForgeRock as Principal Solutions Architect, Wipro and Oracle.
He has covered geographies ranging from the Middle East to Australia during his career and has worked in product principal companies and system integration companies in the IDM space. He has spoken and participated in numerous security events and presented identity management to both business audiences and technical communities.
His current responsibility at Okta is to grow the Asia business, as a Senior Sales Engineer to delight the customers with our Workforce and Customer Identity solutions. Karun lives in Singapore and he loves travelling and listening to all kinds of music from Buddy Guy to AR Rahman to Dr Dre.