Okta makes the Day One experience delightful for Medallia new hires
Watch the Video
Reduction in password reset requests
HR to AD provisioning requests automated
IT, productivity, and security savings annually
Vigorous growth

An automation strategy

New hire confidence

Strategic IT
Medallia's customer experience management technology takes off. The company faces the task of onboarding hundreds of employees over a few months. HR and IT struggle to keep up.
Medallia adopts a strategy to streamline onboarding and protect customer data. They deploy Okta to provision Microsoft Active Directory from Workday, and integrate numerous downstream cloud services.
Today, new Medallia employees dive in right away, wasting no time waiting for IT to provision their apps and accounts. From Day One, they can log in once and immediately access all the apps and information they need.
After automating their app provisioning workflow, Medallia IT sees $200K in annual IT savings. Staff previously dedicated to provisioning and making access decisions can now offer strategic technology assistance company-wide.
Medallia streamlines account provisioning with Okta
Hear how Okta automates employee onboarding and offboarding through deep integration between Workday, Medallia's human resources information system, and Active Directory.
Watch the full video
The exciting thing about this roll-out is, my team gets to stop doing provisioning and start pushing the company forward.
Jonathan Hansen, Head of Corporate IT, Medallia

A brilliant startup with a few growing pains
Jonathan Hansen hates to waste talent. As head of IT for Medallia, a customer experience management startup, his goal is to eliminate rote tasks from his team's docket. "IT shouldn't be button pushers," he says. "If you're doing it that way, you're doing it wrong."
Hansen's philosophy of IT job satisfaction extends to the rest of the company. IT, he says, is a services industry. "We want to equip people with whatever technology is going to make them the most productive, whether that's the IT staff automating their work, or the sales guys and making sure they have the information they need as soon as they need it."
When Hansen joined Medallia in 2014, things were admittedly messy. People rarely changed their passwords because there were just too many of them. IT spent more than 20 hours a week just figuring out what apps users should have access to and creating, changing and disabling Active Directory and app accounts. Then there was the time spent dealing with password resets, frustrated users, and procedural roadblocks. The company lacked a single source of truth for user status and access privileges. It was a compliance nightmare, and company leadership knew they had to reign in the chaos.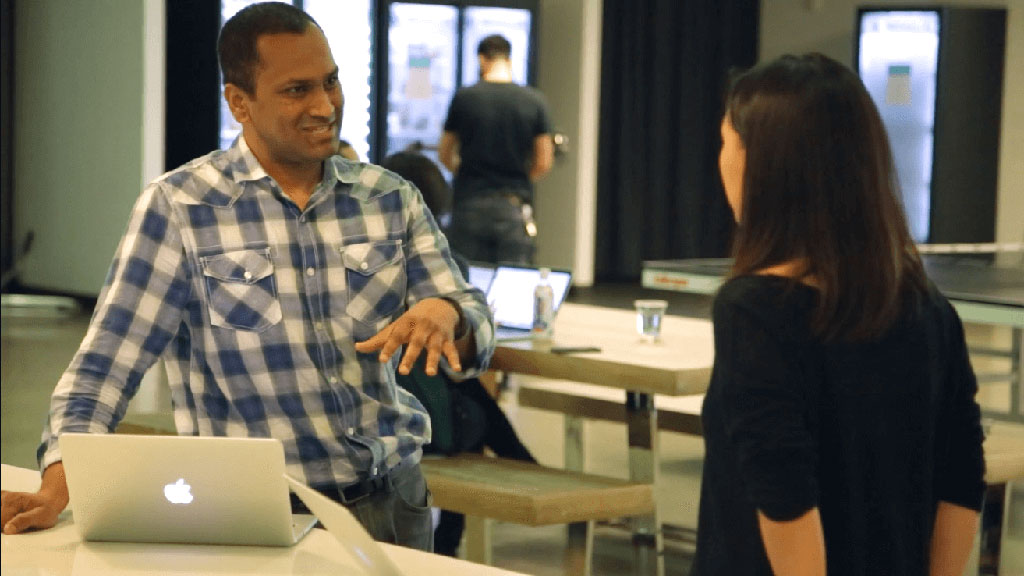 Clearing up the identity madness
To fix Medallia's IT issues, Hansen started by looking closely at pain points across the business. What were people being slowed down by? What were their technological hurdles? Because the company was growing so fast—adding hundreds of employees in a matter of months—it made sense to start with human resources, where employees first encountered the company.
Medallia had been using Okta before Hansen came on board, but only for password-based SSO. Hansen wanted a comprehensive identity management solution to address the following requirements:
Deeply integrate the new system for SAML SSO and provisioning with a long list of applications needed by various groups within the company: Google Apps, Salesforce, Greenhouse, ServiceNow, WebEx, Concur, and others.
Automate user onboarding and offboarding through deep integration between Workday, Medallia's human resources information system, and Active Directory.
Automatically group employees into categories to determine which apps they would need, depending on cost centre and location.
Protect company apps and sensitive customer data through multi-factor authentication.
Integrate with Active Directory to authenticate users directly against AD for access to all cloud and on-prem apps.
Provide a workflow for identity lifecycle management, to help keep the constantly shifting list of Medallia employees up to date.
The team settled on Okta for many reasons. Technology played a big role, of course. Medallia IT was impressed with Okta's provisioning options and the way they were able to recreate their entire production environment within the Okta evaluation sandbox. "We were able to get in there, get our hands dirty, try things out," says Hansen. When it came time to roll out the solution, there were no surprises.
The human factor was equally important. To get ahead of the hiring curve, Hansen's team needed to integrate Active Directory, Workday, and the new identity management system—all in the space of two months. "We wanted someone who had done this before, to help us through it," says Hansen. Okta's professional services team gained the trust of Medallia IT in short order, and the project was underway.
Writing IT out of the workflow
When Hansen presents the new Medallia employee onboarding workflow, he gets a twinkle in his eye. "What do you notice here?" he asks.
Answer: IT has disappeared.
Overall, Medallia has seen a 60-80% reduction in IT SLAs around HR processes—a revolutionary concept for most workplaces. The time it took to prepare for and field audit requests has been virtually eliminated, as well. What used to be three tension-filled days has turned into a relaxed, 30-minute conversation. "I love it when auditors give up on me," jokes Hansen.
Before the Okta-Workday integration, HR recruiters would enter all of the company's new hires into a Google spreadsheet. "Our HR ops team would then go through every week and sort that spreadsheet to say, here are all the new hires starting next week. Let's send them their welcome information," says Christine Gibson, Medallia HRIS specialist. "Our IT team would then have to sort the same Google spreadsheet and create accounts for all of our new hires individually, as well as for all of the other apps that they needed access to."
Today, Workday and Okta complete that whole process automatically. When recruiters enter a new profile into Workday, Okta imports all relevant user profile data for IT. Rules configured in Okta determine group memberships and app access. Okta then populates the user data into Active Directory with correct group memberships, and provisions application accounts. Through the whole process, Okta helps keep employee information private by making it unnecessary for IT staff to go into Workday at all.
Involving HR early on was critical, says Hansen. Together, the two teams developed the business policies and identifying characteristics used to sort user profiles into provisioning groups. Now, when a new hire logs in on her first day, she's met with a screen that includes links to all the apps she needs to start working productively right away. Medallia employees can SSO into up to 23 different apps from the Okta platform, and more are being added all the time.
IT as tech advisor
Today, Medallia IT is known for their can-do attitude, as well as their technological knowhow. "We like to think of ourselves as psychologists," says Hansen, "helping people and their computers get along."
"IT as a business partner" is such a common phrase today that it verges on the cliché, but Hansen puts it into context. "We're going to be the technological advisor to every other group in the company," he says. "If they want information sharing from a wiki, if they want a chat program, we're going to be the ones they come to to evaluate that, make sure it meets their needs, and help them through that process."
Clearly, Hansen isn't done transforming IT at Medallia. Next on his list: Eliminating the help desk, or rather, "evolving past" it. When the daily, mundane technology annoyances simply don't exist, you can move on to the bigger things. Like building an even more profitable, competitive business full of people who get along really well with their technology.
About Medallia
Medallia started in 2001 on a simple premise: companies can use the power of the internet to improve the experience they deliver to their customers. Today, they're the fastest-growing company in the space, doubling in size in 2014 and 2015. They work with companies like PayPal, Nordstrom, and Delta Airlines to redefine what great customer experience means.