Identity Proofing
Enable user self-verification, through document-based and/or knowledge-based proofs, to improve identity confidence and approve access for authorised individuals.
The Challenge
For external end-users visiting your site, confidently identify them
For internal users and employees, differentiate access levels without risking sensitive data
Provide authentication that's not unduly cumbersome for abandonment-prone end-users
The Solution
With Okta's ID-proofing integrations, users can verify their identity with the customer's chosen method, informing downstream access and information systems and potentially triggering access approvals. Identity verification can include document-based proofs like drivers' licenses, or knowledge-based proofs like invitations to "name the first street you lived on"; optionally, mobile users can be required to photograph themselves to furnish further proof of identity.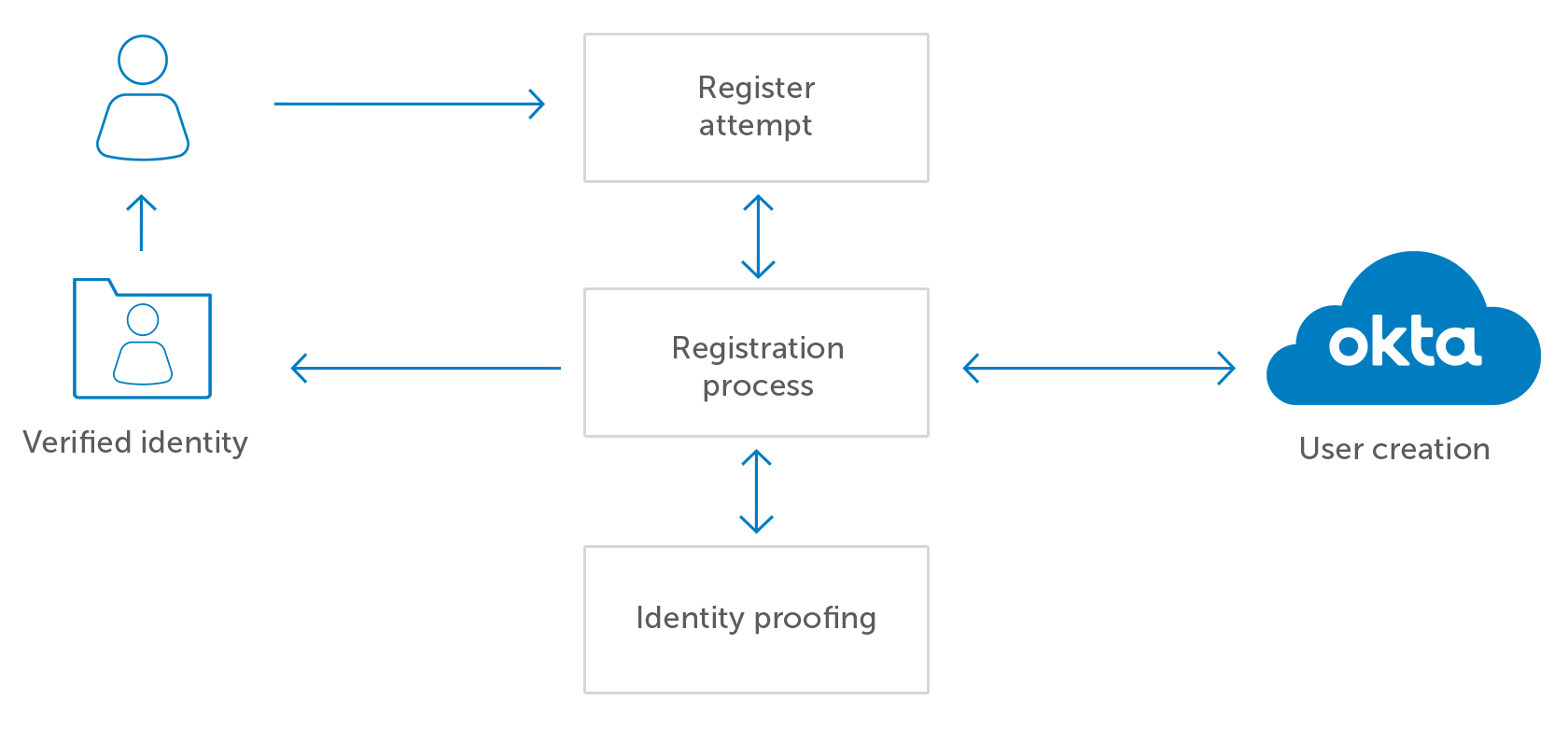 Enable user self-verification for improved identity confidence
Help consumers and other end-users accessing your systems to verify their identity, using the knowledge and documentation they already possess, so you can confidently grant the access they need to make your enterprise run efficiently. 
Reduce fraud risk for online financial transactions
Grant enhanced access to those authorized to interact with more sensitive information
Simplify proof of membership in a defined class like "students" or "veterans"
Confidently age-proof consumers for legal compliance
Increase the speed of secure digital transactions 
Support digital wallets with persistent verified identity