Build Seamless Customer Experiences
Transform your business with modern, digital experiences your customers demand.
Related Products

Okta powers frictionless customer experiences
The Challenge
Customers have never been more demanding
Businesses are in the middle of a transformation. As every company becomes a technology company, you must be obsessed about the customer's experience.

Omni-channel
experiences

Seamless
interaction

Security and privacy can't be sacrificed
The Solution
Modern Customer Identity and Access Management (CIAM) is foundational to building digital customer experiences
Frictionless experiences
Delight your customers with flexible, seamless login and registration
A range of authentication and registration methods so you can tailor the experience to your customer's preferences and the security profile of your app.
Your success criteria:
One global customer identity for all apps
Balance of usability and security
Create one global customer identity from any number of sources and enable single sign-on to any downstream apps.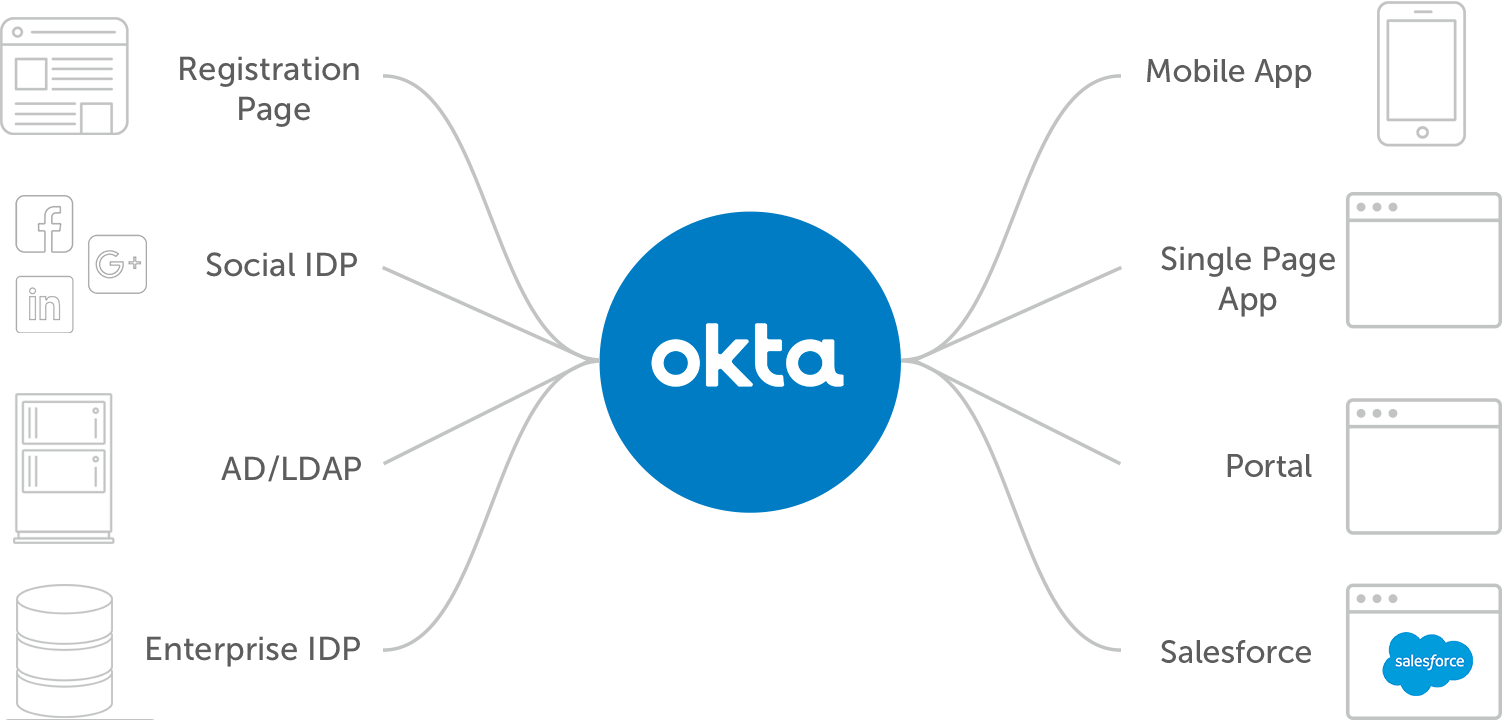 Grant access to the right person, with the right permissions, at the right time with our rules engine and contextual access management.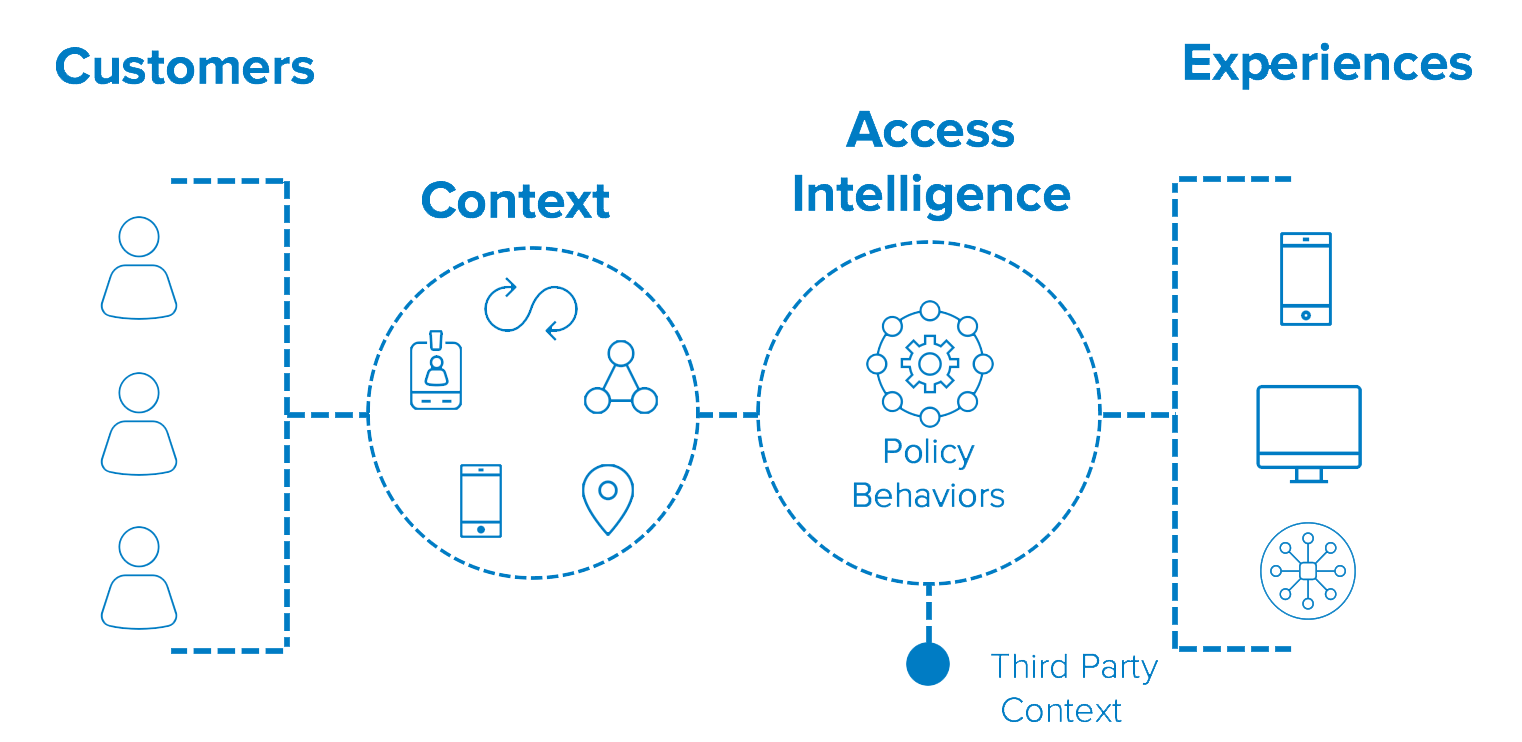 Provide a secure experience with a broad range of second factors that are customizable for the level of risk of your app. Even create a passwordless experience that balances security and usability.

SDKs for modern development environments and full protocol support
Extensive documentation, wizards, quick start guides, and widgets for developer productivity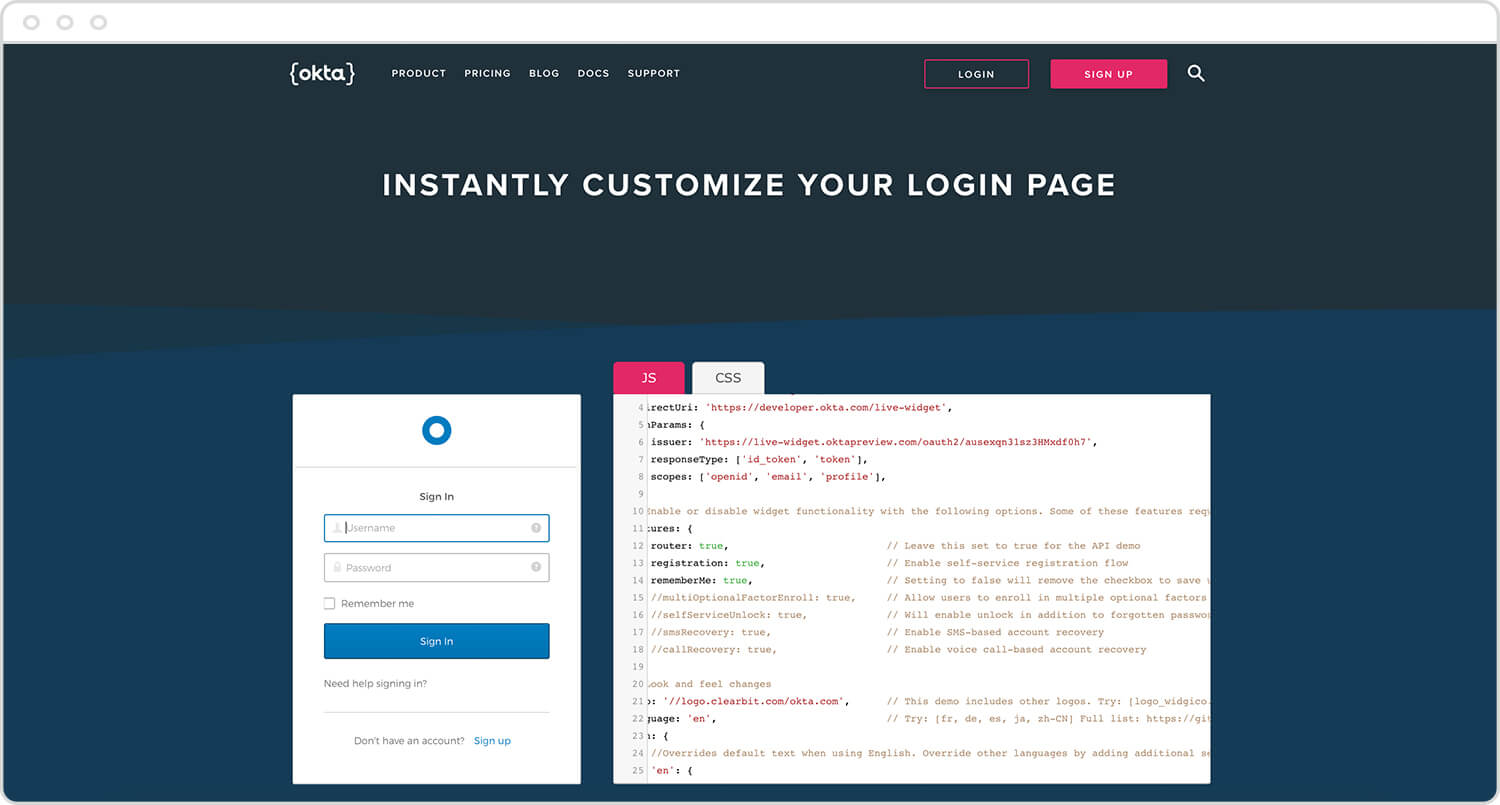 Okta Hooks
Use Hooks to add custom logic to Okta. Customize your Okta policies and behaviors and create more integrations with custom logic.
Inline Hooks
Modify an Okta workflow (Import, registration, token minting, and generating SAML assertions) with custom business logic via HTTP request.

Event Hooks
Send an Okta Event to a downstream system via HTTP Post

Okta Universal Directory provides a centralized, 360 degree view of every user, with unlimited custom attributes. Standardize and map attributes across apps, services, directories, and databases.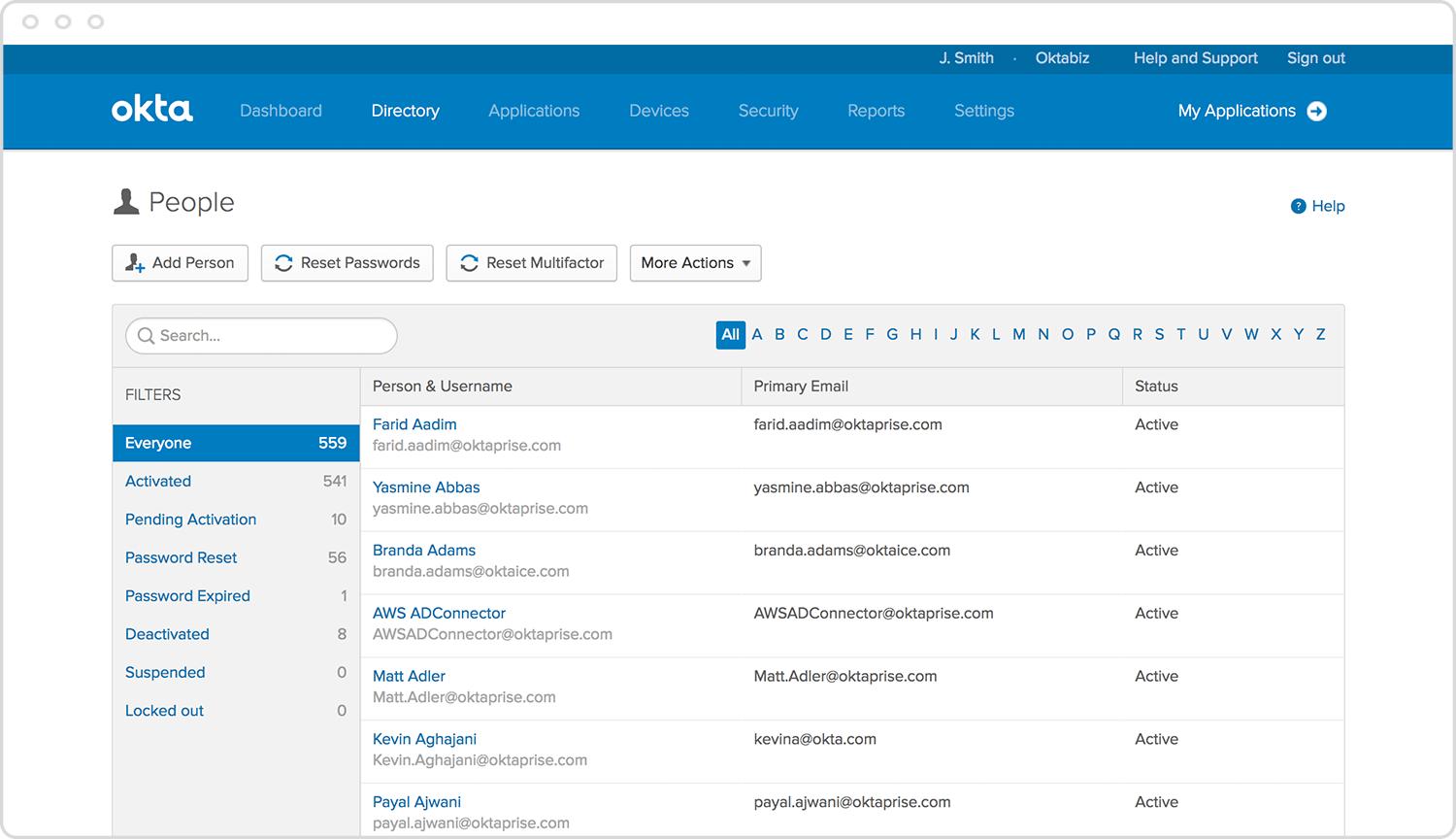 Central admin console to manage all authentication, authorization, and user management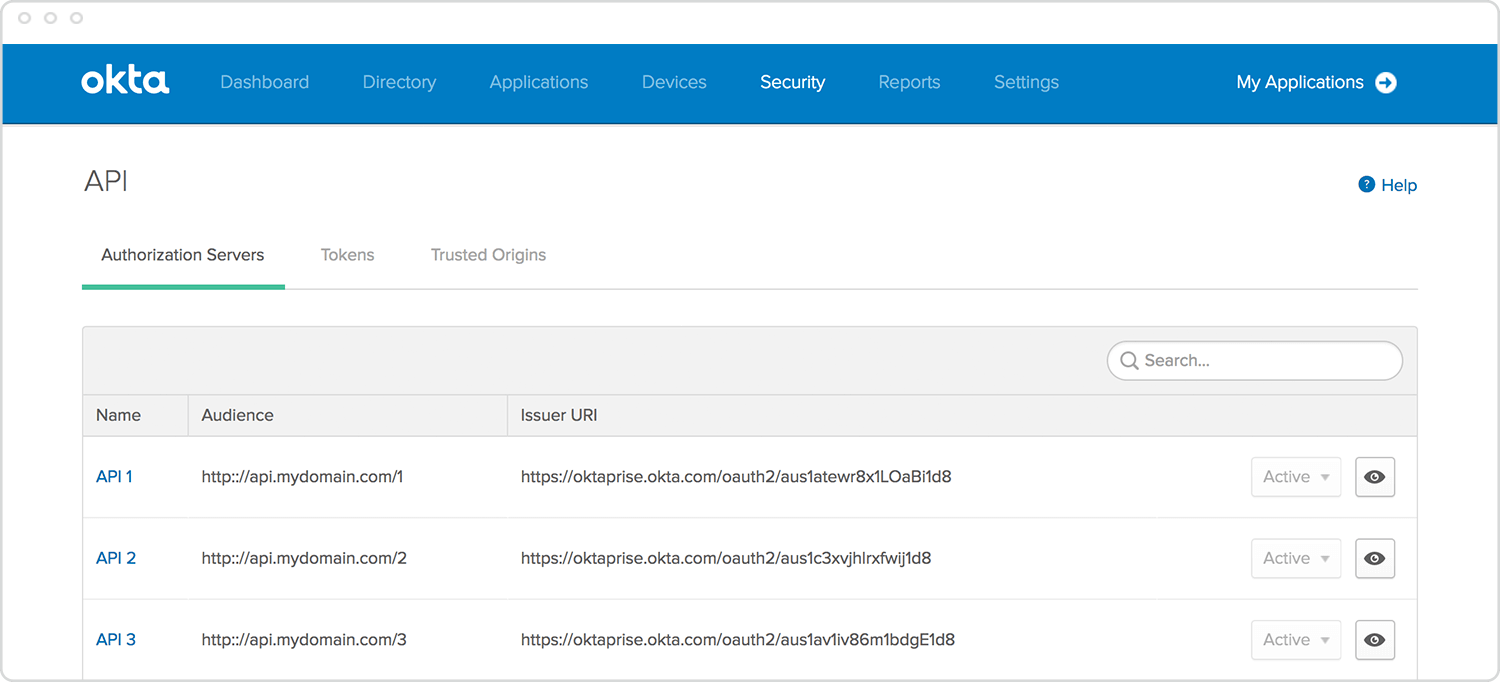 Real-time visibility and anomalous behavior reports that can be integrated to your SIEM via API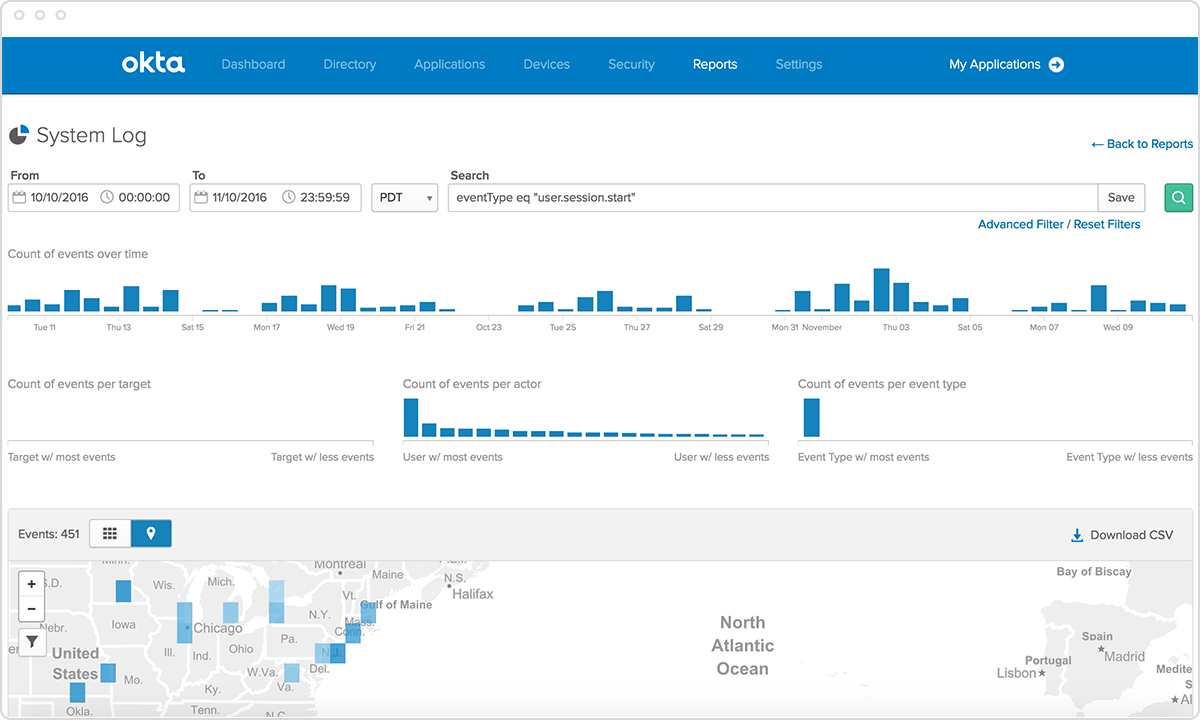 Use ThreatInsights gathered across Okta's thousands of customers for enhanced security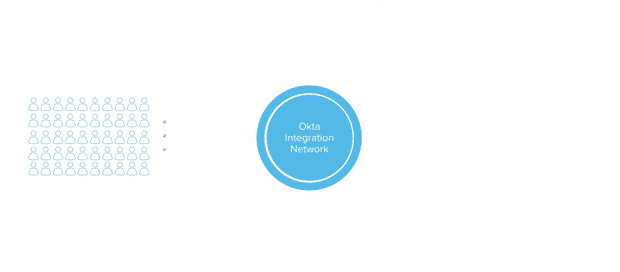 The industry's most reliable and secure platform