Security Analytics
Enable visibility and response through identity and analytics
The Challenge

Disappearing perimeters make mitigating and responding to risks harder with the lack of control over devices, services, and people.

Pinpointing the root cause of a compromise is difficult, especially when the problem is an issue of who not what.

Getting disparate security systems working together to provide true security visibility is still a significant barrier to reducing risk and achieving ROI.
The Solution
Okta provides a critical security control point enforcing strong authentication everywhere and reducing attack surface area, reducing risk of breaches and insider threats due to compromised credentials and lax access rules. When combined with security analytics solutions, Okta contributes valuable data on users, groups, apps, and devices, enabling holistic security visibility and response.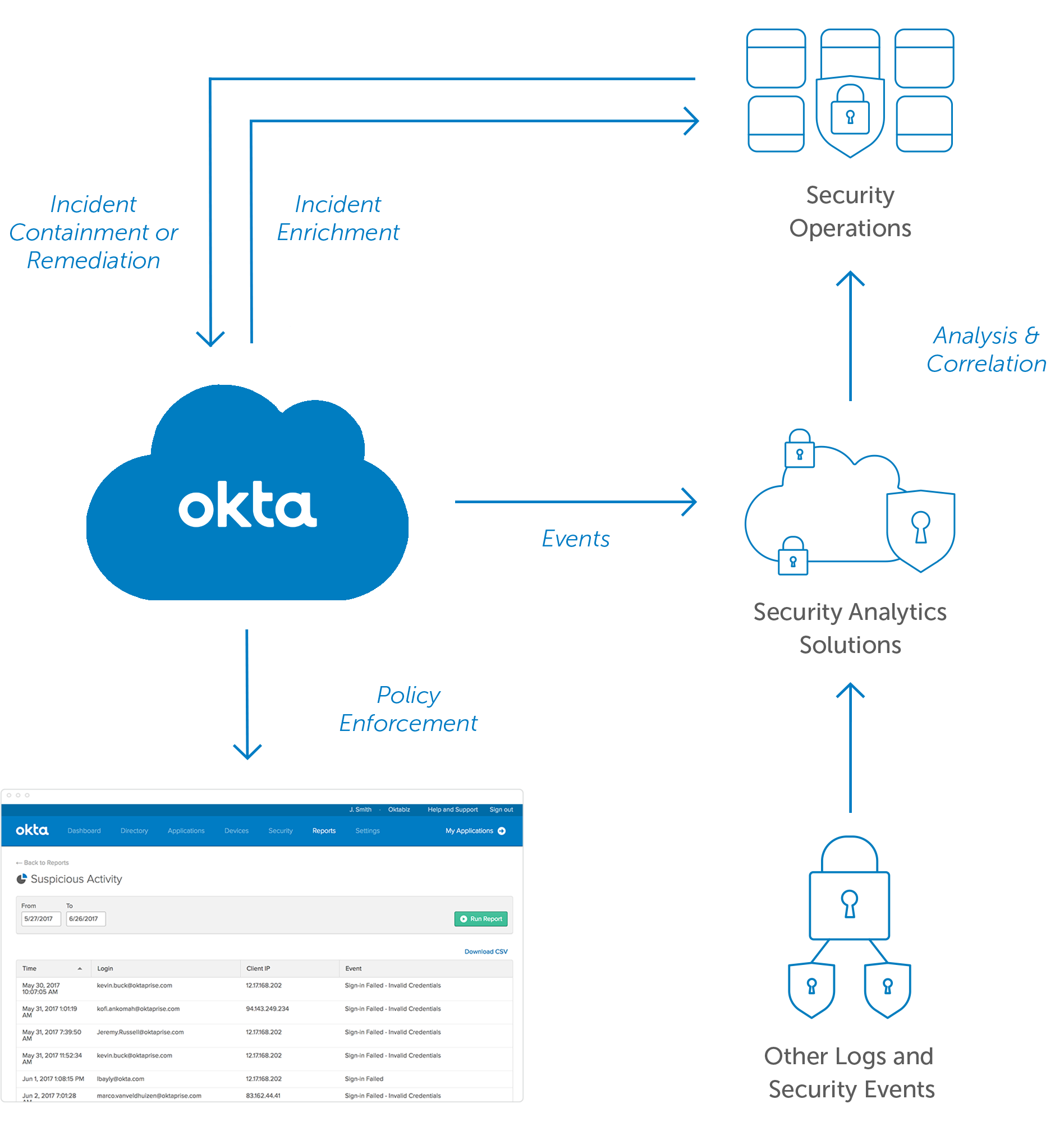 Enable Visibility and Response
Together with our partners, Okta can help solve security use cases such as:
Provide visibility into the full cyber attack chain
Help pinpoint root causes of breaches from credential compromise
Confirm a suspicious user, limit access to key applications, force credential changes and more
This maximizes your return on investment in security tools and most importantly, reduces the risk of breach.