Last updated: Jan 21, 2021
Acuant
Enable user self-verification for improved identity confidence with Acuant
Overview
With Okta and Acuant working together, end users are empowered with real-time document image capture, authentication and facial recognition matching technology to verify their identities during online transactions – in pre-registration or post-registration workflows. Use cases include fraud prevention, privileged access, and proof of membership in a particular demographic, including age proofing. Acuant's document-identity proofing solution includes image processing: it accepts an image via API, analyzes it, and returns a result. It also includes an SDK/API that is used to capture an image from a smart phone.
The Challenge
Consumers roam sites anonymously, or sign in with invented names
Authenticating individual visitors is simultaneously risky and cumbersome
Abandonment rates are high, costing your enterprise precious leads
The Solution
Users verify their identity with common documents, like a driver's license
IT safely automates workflows that require user documentation
Enterprises minimize the risk of identity breach and leaks of sensitive information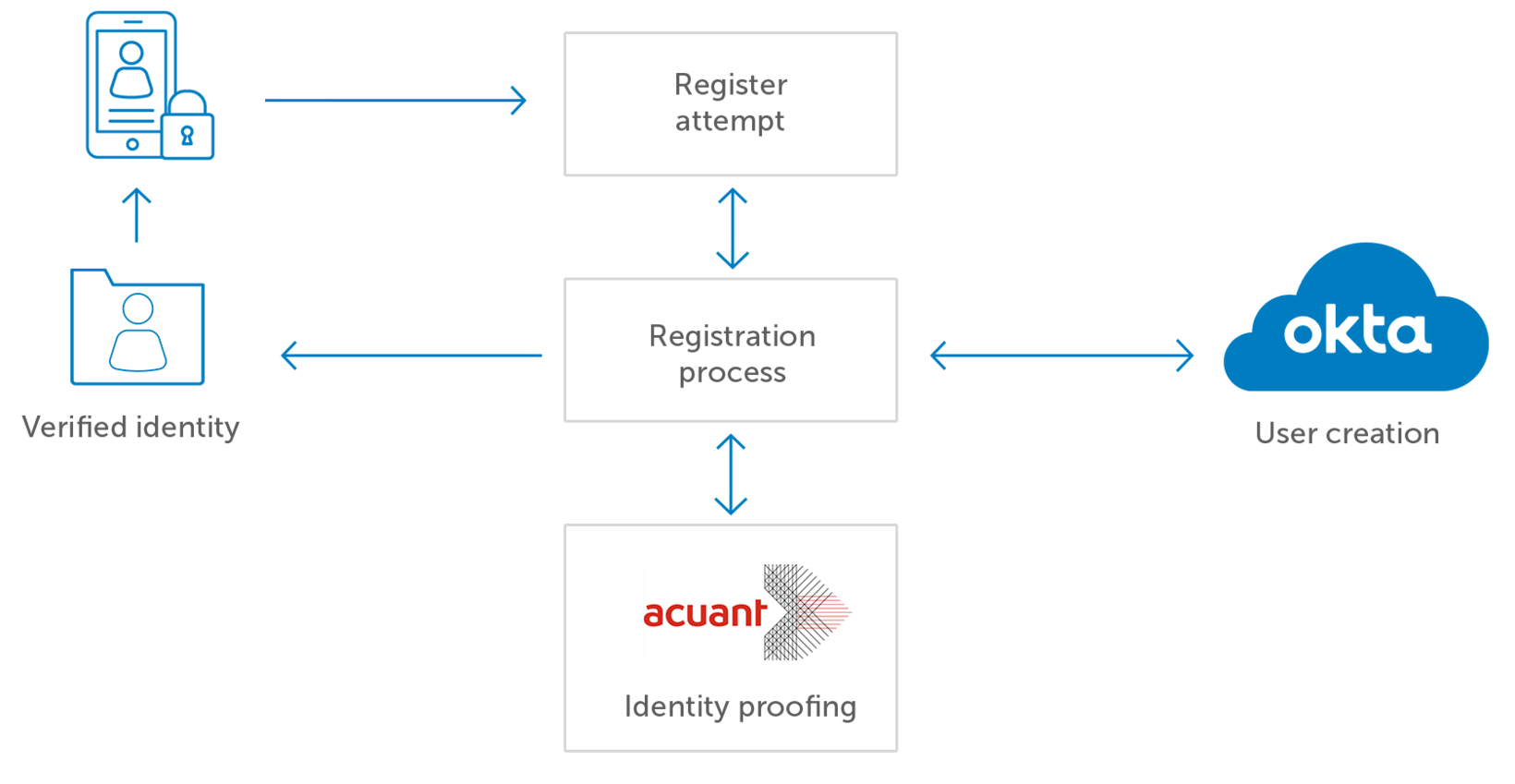 Documentation
Here is a section all about documentation, integration, and implementation.
Datasheet:

Okta and Acuant: Trusted Transactions with Identity Document Authentication & Verification

Read it
---