Employee System of Record
View and manage user data from Workday, Active Directory, LDAP, Google Apps, and on-prem directories—all in one place
The challenge
Making sense of segmented data
An employee system of record (ESR) is a repository that stores employee information, such as name, role, address, email, password, and so on.
In the past, on-premises directory services such as LDAP and AD have been the predominant ESR solutions. But the ascendancy of cloud and mobile technology has challenged on-prem systems. User information often exists in multiple sources. There's no central view of users, so it's difficult to keep the information consistent. Even more, data formats differ across sources, making it difficult to synchronise from one source to another. When it comes time to manage access and authentication, the fragmentation can bring your systems—and your people—to a standstill.
Okta solves the ESR crisis by aggregating rich user data, standardising it, and pushing it to applications.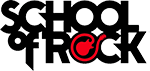 School of Rock builds successful music franchise business on solid Okta foundation
"Okta is the perfect solution for us. It wraps our IT infrastructure, security, and user management needs into one unified platform in the cloud."
– Evan Trent, VP of Digital Strategy and Technology, School of Rock