School of Rock builds rock stars. Okta lets them shine.
Watch the Video
of password reset requests eliminated
of users require mobile access
in value from decreased IT costs, improved security
Migration to the cloud

Okta chosen as the most agile, robust identity solution

De-provisioning fire drills eliminated

Complete mobile solution
In 2011, School of Rock decides to move to the cloud to provide anytime, anywhere access to a user base that is rapidly expanding across the US and the world
Okta chosen as the most agile, robust identity solution
School of Rock evaluates multiple identity providers and ultimately chooses Okta for speed of deployment and as the best user experience for end-users and IT admins
De-provisioning fire drills eliminated
With Okta, School of Rock has automated provisioning and deprovisioning so that a user's access to all core systems can be turned off with just one switch
In 2015, School of Rock rolls out Okta Mobility Management to corporate users to enable seamless, secure access
"Okta is the perfect solution for us."
On-demand identity and access management service simplifies IT administration, reduces risk, and improves end user access to cloud-based IT system. Previously, multiple full-time IT staff members were needed to manage the onboarding and de-provisioning of users. Now with Okta, there is a single member of the School of Rock's IT team who spends a fraction of his time managing these duties.
Watch the full video
What our School of Rock users love most about Okta is the convenience of having a single login and a single password—and the fact that it's their starting point. It's how they start their day and how they start their work.
Sam Dresser, Senior Director of Information Strategy
Students take center stage, technology stays behind the scenes
School of Rock believes the best way to learn music is to play music. They take their students from the lesson room to the stage, developing both their musicianship and confidence with programs designed for all skill levels. Students and parents love the model and School of Rock has grown from only a few hundred students almost two decades ago to over 20,000 today located at over 170 schools in 9 countries.
To ensure that music teachers and other franchise employees have everything they need to train their students, School of Rock's lean IT team uses a mix of custom-developed apps and SaaS productivity apps such as NetSuite, Google Docs, and Docusign. As the company grew, it started to feel like the Wild West. Anything went. It took multiple full-time IT staff members to manage manual processes such as on-boarding and off-boarding of users and providing secure end-user access to the company's catalog of cloud-based apps.
To make things more complex, only 25 users are located at the company's corporate centers. The remaining 600 need access from the franchised schools, the various venues where the students are performing, from home, or while on the road. A mobile presence became mandatory. "All of our users are mobile," Senior Director of Information Strategy Sam Dresser explains. "Every tool and every platform we have has to be not just mobile friendly, but mobile first and mobile complete."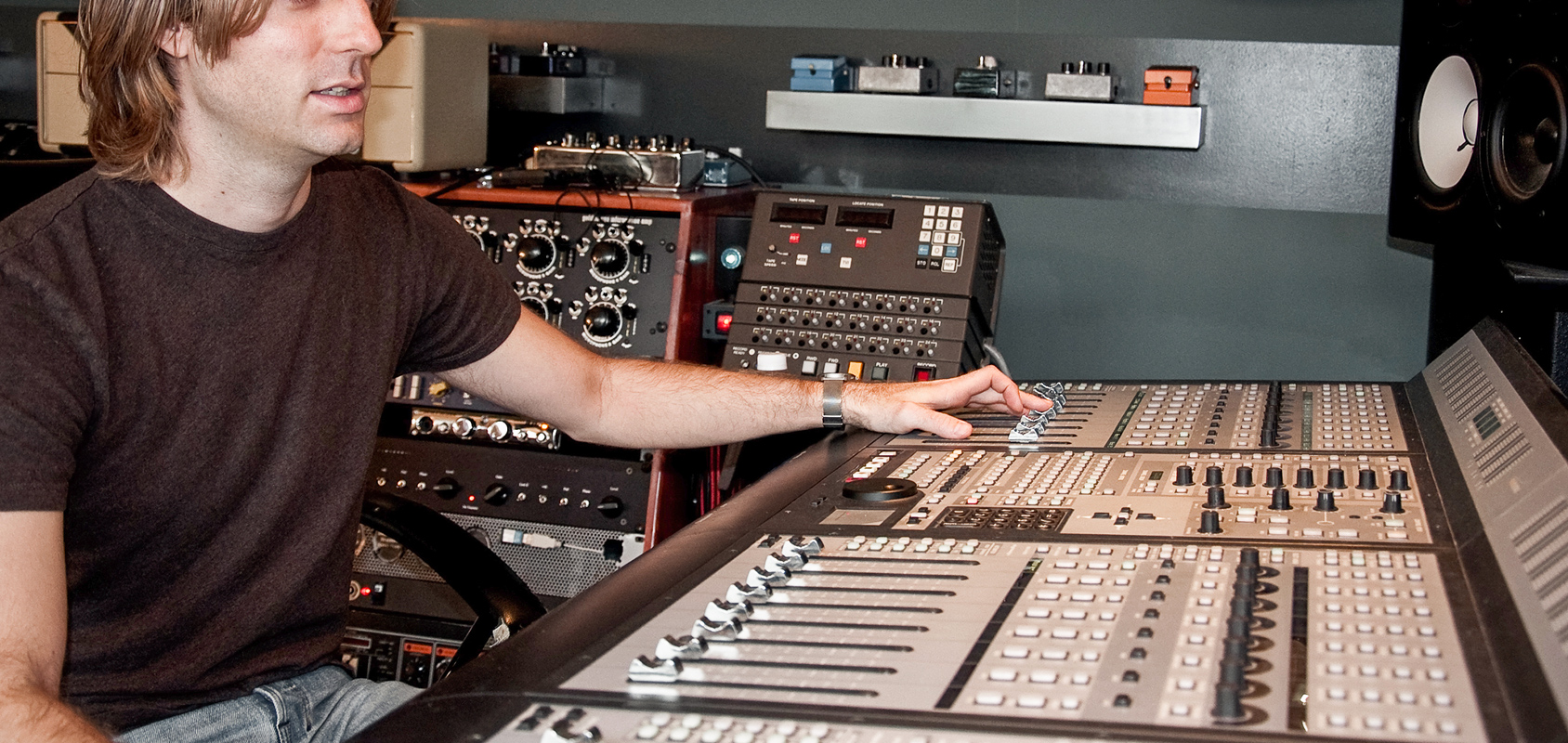 Showtime
School of Rock started using Okta for security reasons, to ensure that when employees came and went, the data didn't leave with them. But what they found was that their end users loved it too. Users would download the Okta mobile app, and their device would be set up for them automatically. They had instant access to their email, their calendars, and other apps that Okta provisioned for them. School of Rock's adoption basically hit 100 percent.
School of Rock knew the cloud was the best way to provide anytime, anywhere access to all of their tools and IT infrastructure. "We found platforms that allow someone to literally run their school—if they wanted to—from a tablet or smart phone," Dresser says. Employees appreciate having just one set of credentials and one central starting point on any device. The value of that seamless access and not having to contact IT is an estimated productivity increase north of $200K annually.
"Moving into Okta has allowed our entire IT staff to move from being ticket solvers who reset passwords and provided access to systems to being business consultants and technology consultants who actually help our end users understand how the technology can help grow their businesses and get real problems solved," Dresser says. "Things like multi-factor authentication once required additional hardware and user frustration, but not anymore." Before Okta, the IT team had experienced some serious fire drills when employees left the company. There was a frantic scramble to figure out what apps the employee was using and then quickly shut off all access. Today, there is just one member of the School of Rock's IT team that spends a fraction of his time managing a well-defined process around access and deprovisioning a user? An individual's access to all core systems can be turned off with just one switch. Dresser places the value realized of straightforward and automated processes along with the elimination of help desk tickets at $50K+ annually.
Okta has become the gatekeeper to School of Rock's infrastructure, and one that offers great visibility and control in app and user-level access. If a user logs onto a shared device, which make up the majority of School of Rock devices, they will see just their personal Okta desktop with the right access permissions. While franchise owners get access to core IT services, they also have the option to work with a wide variety of other service providers. IT has complete visibility into what apps users have selected and has great control over what is in their company-sponsored app catalog. The total value of School of Rock's improved security position is $40K+ annually.
About
With nearly two decades of experience and 170+ schools throughout the US, Canada, Mexico, Panama, Brazil, Chile, South Africa, Australia, and the Philippines, School of Rock is the leader in performance-based after school music education. Students learn from professional musicians in an interactive environment combining weekly private lessons with structured band rehearsals, culminating in live performances in real rock venues. Each community-based franchisee is granted an exclusive operating territory, extensive training, and access to a proprietary IT structure and other forms of support to efficiently manage their school's music business.