Oktane13 Session Spotlight with School of Rock: Rock and Roll World Domination in the Cloud
Guest post by Evan Trent, senior vice president of corporate development at School of Rock.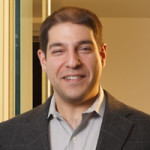 Evan Trent, senior vice president of corporate development at School of Rock
At School of Rock, our mission is to inspire the world to rock on stage, and in life. We're working toward that mission by giving students the opportunity to learn and perform music in an inspiring and authentic way. But with 120 schools, 2,000 teachers and 15,000 students across the US, and abroad, managing IT can be a challenge.
To put this challenge in perspective, think of our franchise like a rock band: we encourage each location to improvise, solo, and infuse their own creativity into the performance, but at the same time, the band needs to play in the same key and to the same beat. With our franchises so geographically dispersed, consistency in areas like safety, compliance and IT are critical to our collective growth and success.
That's why we chose to operate entirely in the cloud. Our multi-unit business with a small number of users at each location is the perfect model for the cloud – especially with an increasing number of units coming online outside of the US. Besides, even before we even made it official, our users were already in the cloud (and so are yours!). They were already mobile, already using the cloud in their personal lives: it was just a matter of finding a business solution that seamlessly and securely allowed us to migrate into the cloud as an enterprise, and integrate a set of cloud apps that aligned to our business processes and needs.
Okta proved to be the perfect solution: it allows for a pure, cloud-based, end-to-end identity management. It provides us with an identity and security solution that is agnostic to variables outside of our control – operating systems, hardware, installed applications, etc. – at each of our franchise facilities. Okta is like a dial tone: always on, always working.
I'm thrilled to discuss our move to the cloud (and why an identity solution was such an important aspect of that move) more in-depth at Oktane13 this year. If you're a franchise thinking about moving to the cloud, swing by and catch me provide insights about how you can take advantage of the cloud for your business. We'll make you an Okta groupie too.
Come see Evan Trent (@SchoolofRockUSA) present 'Enabling Shared Cloud Services for Distributed Businesses' at Oktane13 on Monday, November 4, 2013 from 1:30 – 2:15pm, and don't forget to register here.