Customer Identity Trends Report
Based on a survey of more than 20,000 consumers across 14 countries, this report examines customer attitudes toward convenience, privacy, and security, and the implications for online service providers.
Delivering great digital experiences contributes to revenue and helps brands earn long-term loyalty.
But meeting customer expectations is an ongoing challenge for European companies.
Let's find out why …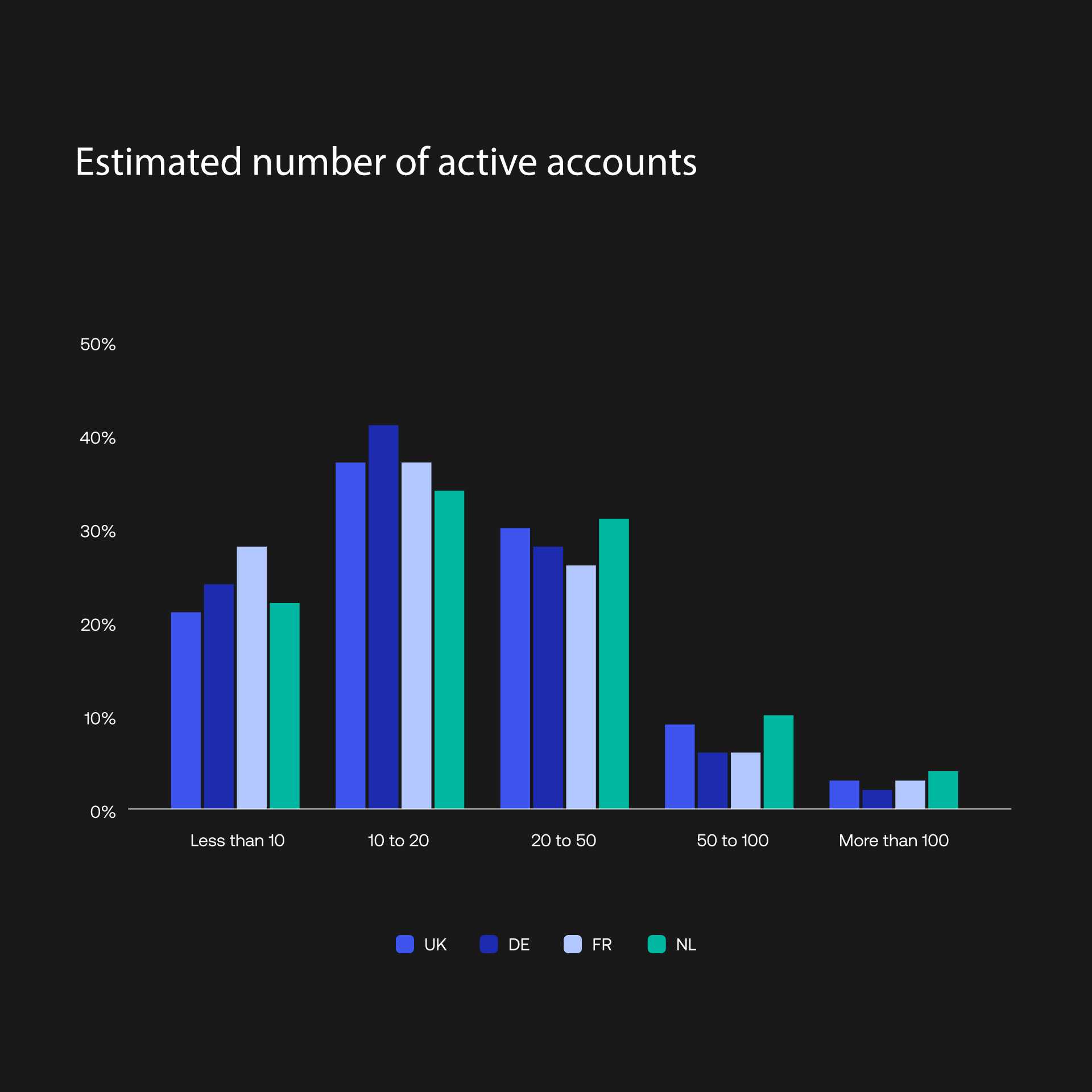 More accounts. More problems.
On average, survey participants in Europe revealed that they had set up three or four online accounts within the last three months. 24% of people from the UK mentioned creating five or more.
By the
numbers
As digital transactions continue to play larger roles in our lives, the number of accounts we need to keep track of increases as well.
79%
of UK respondents have 10 or more active accounts
42%
have 20 or more — above the European average of 39%
"Companies are understanding the vital role that trust plays when building a relationship with their customers. You can't earn that trust by demanding all of their personal information on their first visit. You earn it through consistently delivering seamless, convenient experiences that offer genuine value to the consumer."
Ian Lowe
Director, Solutions Marketing, EMEA
Okta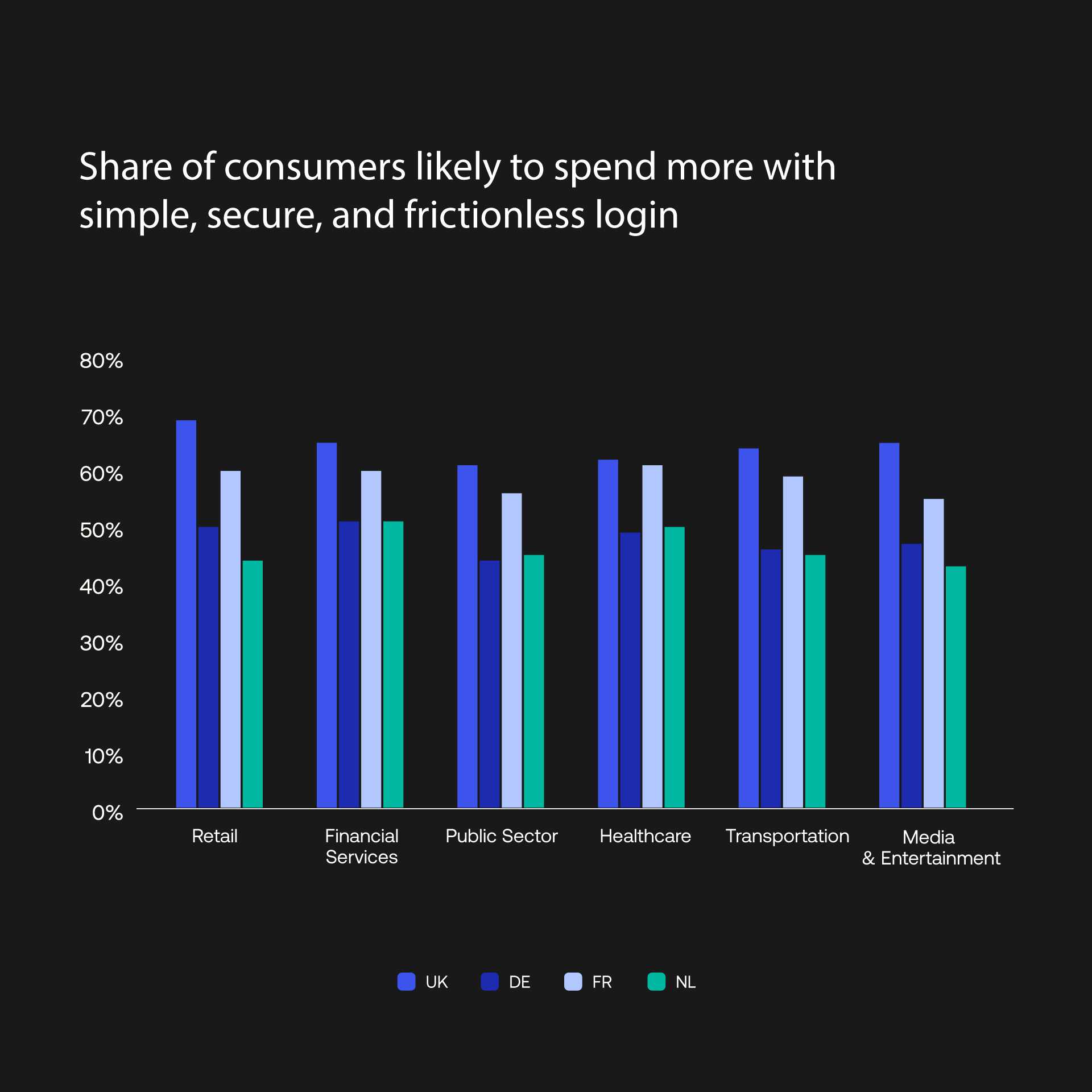 The hidden costs of passwords
By the
numbers
Nothing causes more friction than passwords, and so trouble starts the moment customers begin setting up an account.
45%
of UK respondents indicated feeling frustrated when they have to create a password that meets certain requirements
29%
reported frustration with needing to create a new password for every new online service
Customers want control over their own data
The large majority of survey respondents consider it important to have control over their own data when interacting with a brand online.
Of all European respondents:
67% are aware of their own data security practices

66% of respondents in the UK are confident they are protecting their data with strong passwords

45% claim they use different passwords for all of their accounts

47% say they restrict the data they share as much as possible.