Can you balance IT security, resilience & accessibility in the public sector?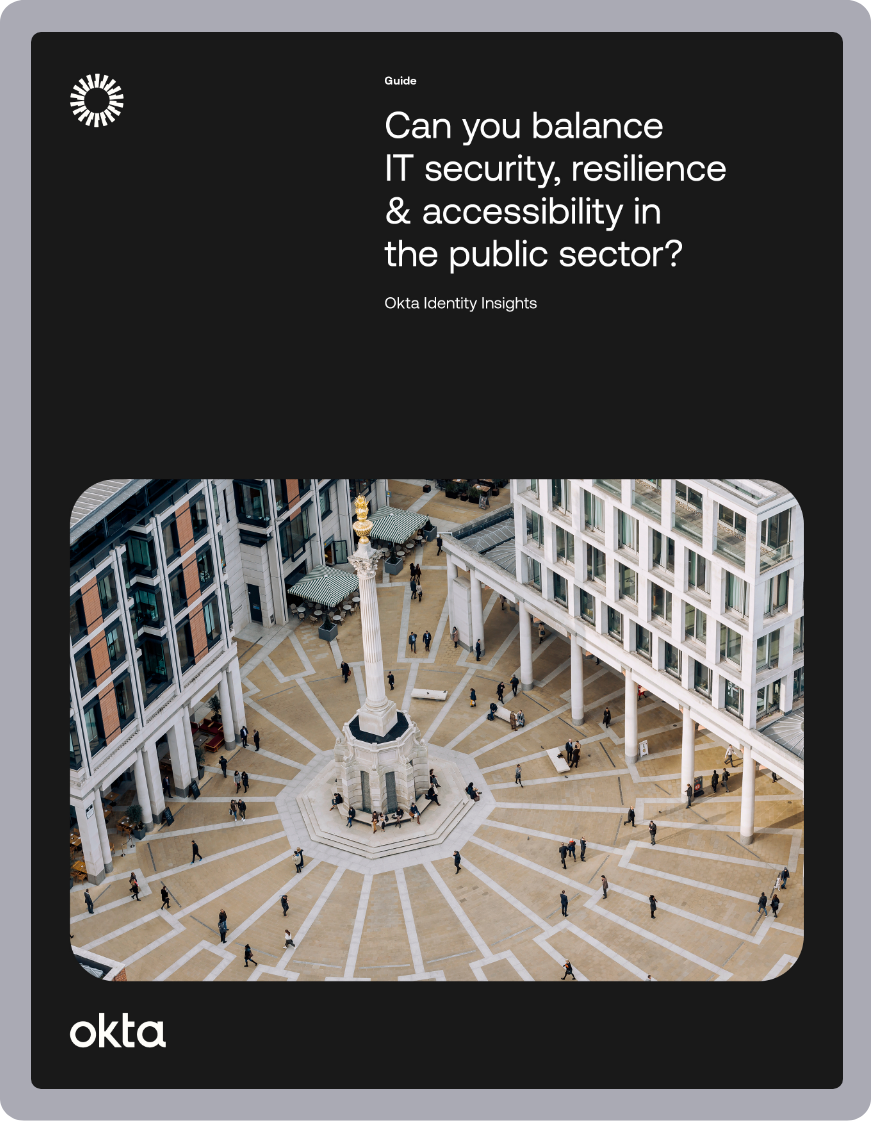 While providing citizens and employees with seamless access to all the apps and platforms they need remains a key priority, UK councils must also ensure all their data is kept private and secure. But what challenges will they encounter when balancing the scale between security, resilience and accessibility, and how can an identity-first approach help?
In this guide, we use insights from the recent Okta Public Sector podcast with tech journalist David McClelland and Kevin Butler, Principal Solutions Engineer at Okta, to discuss how a cloud identity solution can help create the modern, digital-first government IT systems fit for today and tomorrow.